March 2, 2011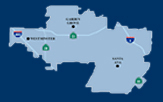 Welcome to this issue of Janet's Journal, a First District Report designed to keep you updated on issues and events concerning our communities in Orange County especially in the First District.

I am proud and honored to represent over 600,000 people within the First District covering the cities of Garden Grove, Santa Ana, Westminster and the unincorporated community of Midway City.

I hope you will find this journal informative. If you have any questions, comments, or suggestions, please do not hesitate to contact me. I look forward to hearing from you.

Respectfully,
Supervisor Janet Nguyen
---
IN THIS ISSUE...
2. Agenda Items

3. OCTA

4. OCSD

5. OCFA

7. Janet Around the First District

8. Local Issues

10. Community Events
---
Click here to subscribe.
Click here to unsubscribe
---
Board of Supervisors
Volunteers really are the heroes of our community. Our life and the life of those in need are made easier because of their selfless sacrifice of time and effort. I want to thank you for your important service to our community.

I would like to thank all of the First District Commissioners for their service and time to volunteer to represent the residents of the First District on the County's various commissions. If you would like to volunteer your time to a County committee or commission, please visit the County web site to view the available opportunities.


Agenda Items
Armory Shelter Program

The Board of Supervisors approved $350,000 to serve as gap funding to continue operations for the 2010-2011 Armory Emergency Shelter Program. The Emergency Shelter Program serves as a safety net for those who lack proper shelter at night during the cold weather months. Each year this program provides up to 400 beds per night for homeless families and individuals. In addition to safe shelter, families and individuals are provided a nutritious meal, warm shower, warm clothes and a wide variety of supportive services.

The $350,000 will also help fund the additional costs accrued when the County declared a local emergency related to the significant storms that began on December 18, 2010. During the storms the two emergency shelter locations were opened on 24 hours a day.

While the program is operated by a nonprofit organization (Mercy House), volunteer opportunities are available for County employees. Last year over 32,000 bed nights were provided to over 1,500 homeless individuals at the National Guard Armories. The success of the Armory Program is largely due to the collaborative efforts of County agencies, churches, nonprofit agencies and dedicated individuals who generously volunteer their time. Volunteer opportunities include: helping the homeless to sign-in, distributing blankets and clothing, serving food, setting up and cleaning up.

If you are interested in volunteering for this worthy cause, or you know someone who is or would be interested in volunteering, please contact Ashleigh Anderson Camba of Mercy House via email at ashleigha@mercyhouse.net. For any other questions about homeless issues, you may contact Kelly Lupro of the OC Community Services, Homeless Prevention Division at (714) 480-2744 or Kelly.Lupro@occr.ocgov.com.


OCTA
OCTA Recognized by the American Society of Civil Engineers

OCTA was recently recognized with two awards from the American Society of Civil Engineers Orange County Branch. Rose Casey, P.E. of OCTA was recognized with the Government Engineer of Merit award at the ASCE Annual Awards Dinner on February 17, 2011. OCTA was also bestowed the Project of the Year Award for its Interstate 5 Gateway project in partnership with Caltrans. I want to congratulate Rose and all the OCTA staff who worked so diligently on the Interstate 5 Gateway Project. This recognition is well-deserved!

Congratulations OCTA Employees of the Year

I'd like to congratulate Bernard Lopez, Jesus Partida and Marissa Espino for being recognized as OCTA employees of the year! Their dedication exemplifies the high standards set forth for Orange County Transportation Authority employees.

Bernard Lopez has been a principle player at OCTA and has performed his responsibilities as a Coach Operator in a professional, safe, courteous and reliable manner. He has demonstrated his integrity by maintaining excellent attendance for 33 years.

Jesus Partida is a valued member of the Maintenance Department and through his diligent, conscientious efforts in performing all tasks, he has consistently demonstrated a high level of achievement by providing safe, clean, and ready for service vehicles at the Santa Ana Base.

Marissa Espino has been an integral member of the public communications team and has worked with diverse constituencies to develop and implement the Measure M2 environmental mitigation plan that is guiding the OCTA through its groundbreaking effort to protect water quality and environmental preservation.

Congratulations again to each of these leading employees!

Freeway Service Patrol Valued Service

Congratulations to Brad Curell who, as a tow truck operator, has an untarnished safety record, is always prompt, and has received stellar cursory inspections by the California Highway Patrol. He has received commendation from a California Highway Patrol officer for his assistance at the scene of an accident as well as numerous customer compliments. He demonstrates teamwork by training new operators, integrity through a strong work ethic, customer focus by providing safe, efficient, and professional assists and a can-do spirit with a positive attitude.

Amendment to the Master Plan of Arterial Highways

Based on a recent decision by the Board of Directors, highway SR 90 from Yorba Linda Boulevard to the City of Yorba Linda's southern city limits will be reclassified as a four-lane arterial. Currently, the road is classified as a freeway. However, it was never completed as a freeway. Recognizing this, the California Department of Transportation relinquished the road to the City. As a result, the City will be eligible to receive additional Measure M2 funds to assist in maintaining it.

Measure M2 Project U Senior/Disable Program Funding and Policy Guidelines

Programs included in M2 Project U provide funding to support transportation services for seniors and persons with disabilities. Policy guidelines have been developed to address the annual distribution of these funds and the required reporting procedures for each of the Project U programs. The three programs included under Project U are Senior Non-Emergency Medical Transportation (SNEMT), Senior Mobility Program (SMP) and discounts for bus and ACCESS fares through the existing fare stabilization program established under Measure M.

The Board recently revised the policy guidelines to approve a more uniform flow of funding according to the needs of these programs. The funding allocation for participating cities must now also be distributed on a bi-monthly basis based on actual sales tax receipts and the senior population within each city based on actual decennial census information.

Beach Boulevard Traffic Light Synchronization Program Results

I am pleased to announce that the Beach Boulevard traffic signal synchronization project has resulted in significant improvements for travelers. A before-and-after comparison shows an improvement of travel time between 10% and 16% depending on direction and time of day. The following are additional improvements that were found to have occurred:

Number of stops reduced anywhere between 20% and 38%
Average speeds traveled along the entire corridor increased between 11% and 19%
Greenhouse gas emissions reduced by 3% to 6%
Greenhouse gas emissions reduced by 3% to 6%
Magnolia Street Traffic Signal Synchronization Project

Based on such positive improvements on Beach Boulevard as a result of a traffic signal synchronization project, the Board of Directors has authorized moving forward on a similar project on Magnolia Street. The project will span the entire length of Magnolia, from Fullerton to Huntington Beach, a total distance of 16 miles. The goals of the project are to optimize traffic signal timings based on existing traffic patterns with the intent to:

reduce stops and delays
reduce travel times
lower fuel consumption
increase average speeds
improve air quality and reduce greenhouse gases
The project is expected to start in fall 2011 and be completed by fall 2012.


OCSD
Biosolids Audit/Continued Accreditation Award

An independent audit assessed the effectiveness of OCSD's Biosolids Management System and ensured that it was conforming to requirements set by the National Biosolids Partnership Environmental Management System. The audit ensured that all legal requirements and industry standards were being adhered to. The audit supports OCSD's continued certification by the National Biosolids Partnership. In addition to this, OCSD received the American Water Works Association's 2009 Safety Achievement Award for their impressive adherence to federal and state standards of workplace safety.


OCFA
Adult and Child CPR Classes

Become empowered and prepared when the unexpected happens; learn CPR from Orange County Fire Authority and Orange County Red Cross, who are teaming up to provide adult and child CPR classes to communities throughout Orange County. There will be a class offered in Westminster on Sunday, April 3, 2011 from 12 p.m. to 4 p.m.

Classes are $45 per person. Pre-registration is required and space is limited. Call the OC Red Cross Health & Safety Department at (714) 481-5355 for more information and to sign up.

Location: OCFA Station #64, 7351 Westminster Blvd, Westminster. For dates and times of additional CPR classes in Orange County, please visit the OCFA website at www.ocfa.org.


Youth Connection
HEEF Scholarship Applications Now Available

The Orange County Hispanic Educational Endowment Fund (HEEF) provides a limited number of competitive academic scholarships for Orange County high school and community college transfers who enroll at a four year college or university. HEEF also awards scholarships and tuition grants for Orange County high school graduates to attend community college.

The Orange County Bar Association awards several scholarships for Orange County students to attend law school. See the HBA tab under "Scholarships Available" at www.heef.org.

Visit www.heef.org and proceed to "Scholarship Information" and to the tab "Requirements" in order to access the link to the online scholarship application. Applications will be accepted through Friday, March 4, 2011.

Volunteer in Orange County

Many high school students have a community service requirement to fulfill in order to graduate. OneOC (formerly known as Volunteer Center Orange County) is the perfect place to learn about volunteer opportunities in Orange County. Visit www.oneoc.org and navigate to the Youth & Family Volunteering link. Here you'll find links to the Project Calendar, Ongoing Volunteer Opportunities and ways to plan your own service project.

One such opportunity is the Childhood Enrichment Program (CEP). CEP is a program administered by Illumination Foundation targeting children in two age groups; 0-5 and 6-10. Volunteers will interact with these children with the goal of enhancing their learning potential in reading, coloring and other activities. A minimum four week commitment is requested to encourage stability in the lives of these children. For more information, please contact Linda Serio at lserio@ifhomeless.org.

For additional questions contact OneOC staff at info@oneoc.org or call (714) 953-5757. OneOC is located at 1901 E. 4th Street, suite 100, Santa Ana, CA 92705. Office hours are Monday through Friday, 8:30 a.m. to 5 p.m.


JANET AROUND THE FIRST DISTRICT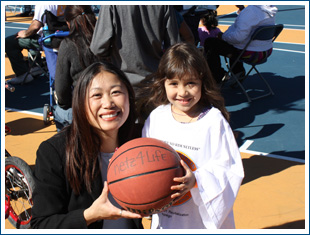 Supervisor Janet Nguyen joins a Netz4Life participant at the opening of the refurbished basketball courts at John Adams Park in Santa Ana.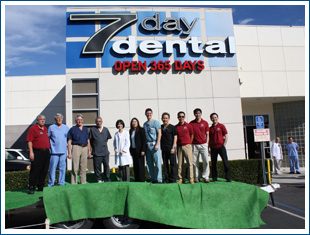 Supervisor Janet Nguyen joins Dr. Truc Le and members of 7 Day Dental, the Lestonnac Free Clinic and South Bay Pain Clinic at the Dentists Pull from Their Heart Day. This event attracted nearly 300 people who received dental work for free at Dr. Le's facility.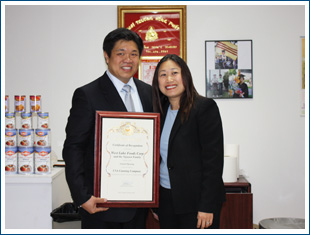 Supervisor Janet Nguyen congratulates Jaycee Nguyen at the Grand Opening of USA Canning Company, an affiliate of West Lake Foods Corp, in Santa Ana.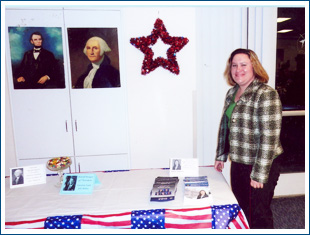 Policy Advisor Kathryn Feather meets with business leaders at the Garden Grove Chamber of Commerce monthly networking event hosted by Acacia Adult Day Services in Garden Grove.


LOCAL ISSUES

* The following articles are for informational purposes only and are not necessarily intended to imply endorsement or support.
Orange County

Tax Filing Deadline
The IRS has announced that taxpayers will have until Monday, April 18th to file their 2010 tax returns and pay any tax due because Emancipation Day, a holiday observed in the District of Columbia, falls this year on Friday, April 15th. By law, District of Columbia holidays impact tax deadlines in the same way that federal holidays do; therefore, all taxpayers will have three extra days to file this year. Taxpayers requesting an extension will have until October 17th to file their 2010 tax returns.

This is also the first filing season that tax packages will not be mailed to individuals or businesses. There are still many options for taxpayers to get paper forms and instructions if they need them. In recent years, fewer and fewer taxpayers received these mailings. Last year, only 8 percent of individuals who filed tax returns received tax packages in the mail. Taxpayers can still get any forms and instructions they need online at IRS.gov, or they can visit local IRS offices or participating libraries and post offices. The IRS is also continuing to focus on taxpayer service and can answer their questions.

Take the Lead High School Teen Summit
OneOC and the Festival of Children Foundation is hosting the 5th Annual Take the Lead High School Teen Summit at Cal State Fullerton on Friday, March 11th from 8 a.m. to 1:30 p.m. The event will be held at the Titan Center and will feature the professional snowboarder, skateboarder and makeup artist, Amy Purdy, as the event's keynote speaker. Musical entertainment provided by Chris Rubio & The Crew.

Students can choose from and participate in a variety of workshops. For more information, visit www.takethelead2011.org, or call Tanya at (714) 438-3200. Space is limited, so sign up now.

EPA Seeks Applicants for Environmental Justice Small Grants
The U.S. Environmental Protection Agency (EPA) is accepting grant applications for $1.2 million in funding to support projects designed to research, educate, empower and enable communities to understand and address local health and environmental issues.

Funding is available for two categories of projects: (1) addressing a community's local environmental issues through collaborative partnerships, and; (2) gathering better data to show the environmental and health impacts on communities from exposure to multiple sources of pollution.

For more information on eligibility and how to apply for the Environmental Justice Small Grant program, please visit http://www.epa.gov/environmentaljustice/resources/
publications/grants/ej-smgrants-rfp-2011.pdf and http://www.epa.gov/environmentaljustice/grants/ej-smgrants.html.

Garden Grove

Garden Grove Community Garden Plots Available
A limited number of plots are now available in the City of Garden Grove's Community Garden. The Community Garden meets the City's vision of enhancing the quality of life for its residents by maintaining an aesthetically pleasing place to live.

The rental cost for these 10' x 10' plots are $45 per year. For more information about the garden or to sign up to rent a plot, contact the Garden Grove Community Services Department at (714) 741-5200.

New Police Program, Good Samaritans
The Garden Grove Police Department is beginning a new community outreach program designed to award members of the community who display acts of kindness to others. Police officers will award those individuals with a special "Chief's Coin of Merit" for going out of their way to help their fellow man.

Each recipient will later be invited to a luncheon recognizing all recipients of the commemorative coin. For information on this program, please call the Garden Grove Police Department at (714) 741-5704.

Santa Ana

City of Santa Ana Taking Steps to Foster Growth in Construction, Jobs
The City of Santa Ana is taking steps to encourage construction that will bring jobs to the area. During a recent meeting, the City Council voted unanimously to defer collection of development impact fees to foster continued development and jobs in the community. The program applies to both residential and non-residential development, and allows developers to defer the payment of several fees.

Deferring these development impact fees reduces the amount of up-front costs developers must finance through debt or equity and reduces the amount of interest paid over the period of construction. The impact fee deferral program will last for one year beginning March 9, 2011 and ending March 7, 2012.

Benjamin Franklin Exhibit at Bowers Museum
If you haven't already done so, take a ride down to Bowers Museum in Santa Ana. Here you will be able to immerse yourself in the life of one of our most important national figures; Benjamin Franklin. This fun, interactive experience presents the stories of Franklin's life and features rare and important artifacts and personal belongings from the different stages of his life.

Benjamin Franklin was a scientist, inventor, diplomat, humorist, philanthropist and entrepreneur, who gave many years of service to the American colonies and newly formed United States of America.

The exhibit ends on March 13, 2011, so hurry up and catch it before it ends. Tickets are $12 for adults; $9 for Seniors (age 62+), Students and Children (ages 6-17); and Free for children under 6. The Bower Museum is located at 2002 North Main Street, Santa Ana, 92706.

Westminster

Improving Neighborhoods Program
The Westminster Housing Division is now offering grants to assist low-income Westminster homeowners correct physical deficiencies with their homes. The goal of his program is to maintain the City's affordable housing stock by improving existing single-family homes. The program will provide up to 25% of grant assistance for pre-approved work done by a licensed contractor.

Grants are available to homeowners whose income does not exceed 80% of the County's adjusted median income (AMI), with most grants being reserved for those families with incomes near 60% AMI. For more information on the program, please visit the Housing Division link under Community Development from the City's website at www.westminster-ca.gov. If you have any additional questions, call (714) 548-3495.

Hand deliver applications to the Housing Division offices at the Westminster Mall in the Macy's Wing, or mail to:
City of Westminster Housing Division
8200 Westminster Blvd
Westminster, CA 92683

Westminster Chorale Seeking New Members
The Westminster Chorale is looking for new members. The chorale welcomes new members from February 7th to March 25th. The group meets Monday evenings from 7 p.m. to 9 p.m. at the Westminster Senior Center at 8200 Westminster Blvd., Westminster. For more information, please call (714) 893-8746.

Senior Center Activities
Take advantage of the many activities and services that the Westminster Senior Center offers.

Services include:

Blood Pressure testing
Commodities Distribution
Home Meals
Information and Referrals
Free Legal Services
Westminster on Wheels (WOW) Shuttle
Health Screenings
Health Insurance Counseling
Classes/Activities include:

Senior Fitness: various exercise classes offered weekly
Adult Public Health Nursing Services: seminars are held Wednesdays at 11 a.m.
Diabetes Education and Support Group: facilitated by Jane Hannah, R.N., certified diabetes educator; group meets 3rd Wednesday of each month from 12:30 p.m. to 2 p.m.
Please visit the City's website at www.westminster-ca.gov, or call the Westminster Senior Center at (714) 895-2878.


REQUESTS FOR PROPOSALS

County of Orange
There are currently many new bids to contract with the County of Orange. For more information, please click here.


Community Events
City of Garden Grove
March 5, 2011 - Girls Day Out Luncheon and Fashion Show
The City of Garden Grove's 4th Annual Girls Day Out Luncheon and Fashion Show celebrates International Women's Day. Females aged 13 and older are invited to attend. Mothers, daughters, sisters and girlfriends are all encouraged to participate in this special event.

The Mistress of Ceremonies will be Allison Ash, reporter for ABC Channel 10 News in San Diego, and the Keynote Speaker will be Dr. Susan Mathieu. A vendor fair will be included as well. Admission is $20 per person, and space is limited.

Location: Garden Grove Community Meeting Center, 11300 Stanford Center, Garden Grove.

For more information and to make a reservation, please call (714) 741-5200.

March 19, 2011 - Chamber of Commerce Gala
The annual Garden Grove Chamber of Commerce Gala honors members of the community for their achievements. This year, Victor Gomez, owner of Los Sanchez Mexican Restaurant and Tam Nguyen, owner of Advance Beauty College will be honored. The event costs $150 per person and includes a cocktail hour, dinner, silent auction and entertainment.

Location: Marriott, Suites Hotel, 12015 Harbor Blvd., Garden Grove.

For more information, please call Connie Margolin at (714) 638-7950, or email connie.margolin@gardengrovechamber.org.

City of Santa Ana
March 5-6, 2011 - Garage Sale Weekend
Santa Ana's Community Preservation Division is organizing a garage sale weekend for March 5th and 6th. Residents of Santa Ana may only have yard sales on certain days throughout the year.

For additional information and if you'd like to participate, please call Community Preservation at (714) 667-2780.

March 18, 2011 - Violence Prevention Coalition Nominations
The 15th Annual Ambassador of Peace Award Ceremony for the Violence Prevention Coalition of Orange County (VPCOC) will be held on June 3, 2011. The event will honor individuals who work in the fields of education, public service, social work, community volunteer, business and media to prevent violence and promote peace.

Nominations for these awards are now being accepted and must be accepted by Friday, March 18th. Forms can be found at http://www.vpcoc.org/nomination.shtml, and must be submitted electronically at nomination@vpcoc.org.

For more information, please contact Christine Laehle at (714) 966-4439, or email Christine@vpcoc.org.

April 16, 2011 - Santa Ana Earth & Health Fest 2011
On Saturday, April 16th the City of Santa Ana will be hosting an Earth & Health Fest at Centennial Park from 8 a.m. to 2 p.m. This year's festival features a bike ride, resource fair, music, great food, VIP Basketball game and much more! There will also be a Community Pavilion for educational, social and city services; a Health Pavilion for fitness, medical and dental resources; and an Earth Pavilion for water and energy conservation, recycling and ecological landscaping.

Location: Centennial Park, 3000 W. Edinger Ave., Santa Ana.

For more information, please contact the Community Services Supervisor, Jose Perez at (714) 571-4254 or email Jperez2@santa-ana.org.

City of Westminster
March 7, 2011 - Spring Class Registration
Class registration for Spring 2011 begins on March 7th. From sports and dance, to music and crafts, Westminster has it all! Visit the City's website for information on classes and registration at www.westminster-ca.gov.

March 20, 2011 - Youth Expo Festival
A Youth Expo Festival will be held at Westminster Mall on Sunday, March 20th from 10 a.m. to 7 p.m. The festival is put on by Amigo Sound Promotions and De Corazon a Corazon (From Heart to Heart). Bring your family and friends for the fun and excitement! The festival features live music, folkloric dances, sports and info on after school activities.

Location: Westminster Mall, 1025 Westminster Mall, Westminster.

April 23, 2011 - Breakfast with the Easter Bunny
The City of Westminster is hosting a Breakfast with the Easter Bunny on Saturday April 23rd from 9 a.m. to 11 a.m. Bring the whole family for a pancake breakfast, crafts, egg hunt, and of course, the Easter Bunny! The cost is $7 per person 2 years old and up, and parents are encouraged to bring the cameras.

Location: Westminster Community Services and Recreation Building East/West Room, 8200 Westminster Blvd., Westminster.

For information and to register, please call (714) 895-2860, or go online at www.activenet.active.com/westminster. Space is limited, so sign up today!


To contact Supervisor Janet Nguyen, please call 714-834-3110 or email Janet.Nguyen@ocgov.com.