Board of Supervisors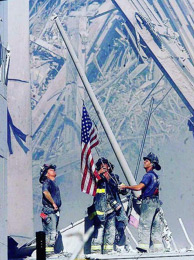 This week marked the Seventeenth anniversary September 11, 2001 and the deadliest acts of terror in U.S. history.

One hundred and two minutes was all it took for 2,753 innocent individuals to lose their lives in New York City. Only to be followed by the loss of 184 individuals at the Pentagon and the 40 passengers on Flight 93. However, many more lives were lost from exposure to toxic dust and other hazards from the events of that day and the days following. Since then the FDNY has added more names to the list of those who perished to the World Trade Center Memorial Wall. We can never repay those first responders and engineers for their service, but we can make sure that they will never be forgotten.

For most of us this day is so engrained in our memory we can all clearly recall where we were and what we were doing when we heard of the attacks. But, the day has come now where our younger generations currently in high school were either too young to remember or were not even born yet.

It's important that we keep the memories of the men and women who tragically perished alive and to remember our heroes who donned uniforms stating FDNY and NYPD. As well as recall that on a day while most were running away from the flames, there were those few who ran into danger to save lives without a thought for their own safety.

Though the days and weeks to follow were full of heartbreak, it was also a time when everyone seemed to be a little more courteous and patriotic and you were hard-pressed not to see cars waving their American Flags. These are the memories that make me proud to be American. In the wake of tragedy we all picked up the pieces and moved forward together.

Let us remember those who are no longer with us and give thanks to all of our first responders and military members who keep us safe. Though we will never forget, it is so important that we teach our younger generations of the importance of this day and the strength with which our great nation persevered. God Bless you all and God Bless America.

Sincerely,
Michelle Steel

In the Community

September 8, 2018 Huntington Beach Public Safety Forum

This past Saturday I Co-hosted a Public Safety Forum with Mayor Mike Posey at the Huntington Beach Council Chamber.

Thank you to the hundreds of residents who joined us and especially to Orange County UnderSheriff Don Barnes, Huntington Beach Police Chief Rob Handy, OC Director of Care Coordination Susan Price, OC Public Works Assistant Director Khalid Bazmi, who were on hand to make presentations and answer questions.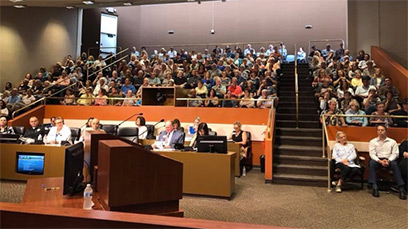 September 5, 2018 Tastemakers of Orange County

Last week, I had a wonderful evening at the Orange County Asian Pacific Islander Community Alliance's annual "Tastemakers of Orange County" fundraising event.

I was happy to present a resolution to OCAPICA and certificates to the participating chefs and restaurants for their service to both the Asian American and Pacific Islander community and the residents of Orange County as a whole. I enjoyed meeting some of our community's amazing chefs and tasting their delicious Asian and Pacific Islander inspired foods and drinks.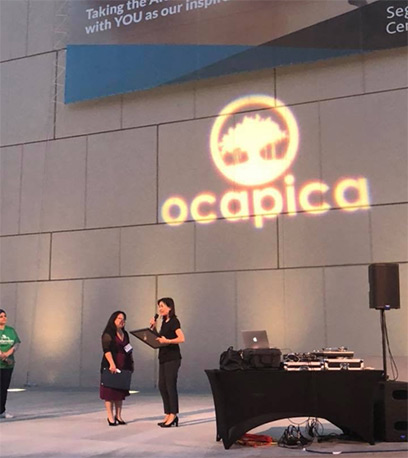 August 17, 2018 Building 16 "Topping Out"

Last month, I joined other county officials to commemorate the "topping out" of the new Building 16, as the final beam was placed on top of the first building to be constructed as part of the first phase of the County's multi-phase Civic Center Facilities Master Plan for the Civic Center area in Santa Ana.

During my time as Chairwoman, I was excited to oversee the groundbreaking of Building 16. This new facility will provide a more efficient, and economically practical, one-stop shop for the public.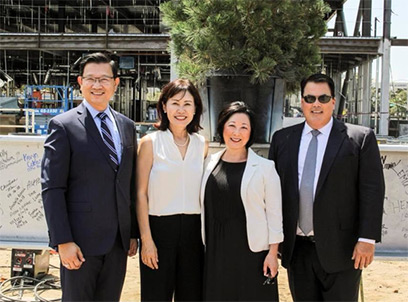 August 8, 2018 Richard Nixon Library

I was honored to speak at the Richard Nixon Presidential Library and Museum alongside Superior Court Judge, former Congressman, and longtime friend, James Rogan. It was a privilege to speak about my journey to my own version of the American Dream, which led me to a life of public service. This special event was held to commemorate President Nixon's nomination fifty years ago, in 1968, which is widely considered as the greatest comeback in modern political history.

I encourage you all to visit the Richard Nixon Presidential Library and Museum to experience their new exhibit "Vote Like Your Whole World Depended On It: The Story of the 1968 Election."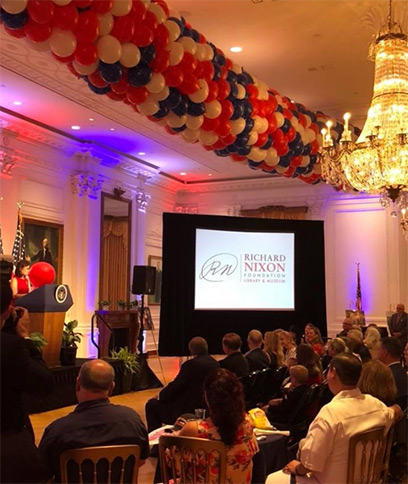 Announcements

Orange County Transportation Authority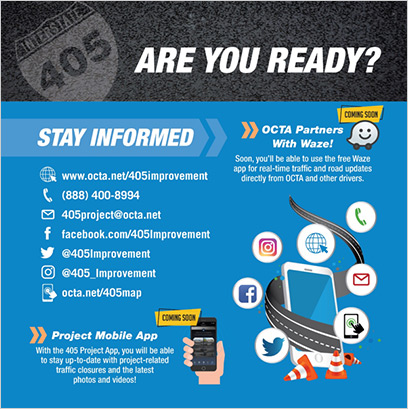 Stay Informed: With the new 405 Project App, you will be able to stay up-to-date with project-related traffic closures and the latest photos and videos. Plus, OCTA has partnered with Waze. You'll be able to find real-time traffic and road updates on the Waze app directly from OCTA and other drivers. You can also, visit OCTA.net/405map for an interactive live schedule of the improvement project as its happening. You'll be able to check your travel routes for detours or construction-related impacts. Here are some other helpful resources:

Facebook.com/405improvement
Follow @405_Improvement on Twitter and Instagram
Email 405project@octa.net
Call 888-400-8994
Visit www.octa.net/405improvement

OC TransitVision


What's your vision of transit in your city and throughout Orange County? Do you want trains, buses, shuttles, or something different? The Orange County Transportation Authority is asking for your help in shaping the future of transit. You can design your own transit system with the fun and interactive Build Your Own System survey that allows you to select from various transit features that could enhance transit in Orange County. These features include stops, stations, vehicle types, and service. As you develop your transit system, you can see the benefits – such as enhanced ridership, travel time, accessibility, or passenger experience – change in real-time. Check it out at https://octransitvision.com/. For more information, visit www.octa.net/octransitvision.

OC Public Works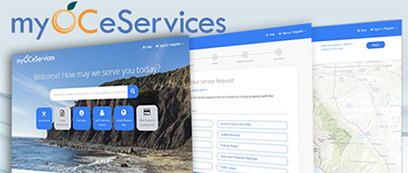 Introducing a new online service request system- myOC eServices! The new site gives you the ability to request services provided by OC Public Works and track the status of existing service requests.

OC Alert


AlertOC is a mass notification system designed to keep Orange County residents and businesses informed of emergencies and certain community events. By registering with AlertOC, time-sensitive voice messages from the County or City in which you live or work may be sent to your home, cell or business phone. Text messages may also be sent to cell phones, e-mail accounts and hearing impaired receiving devices.

For more information or to learn if your city is a participating member visit http://bos.ocgov.com/alertoc/alertoc.asp

OC Animal Care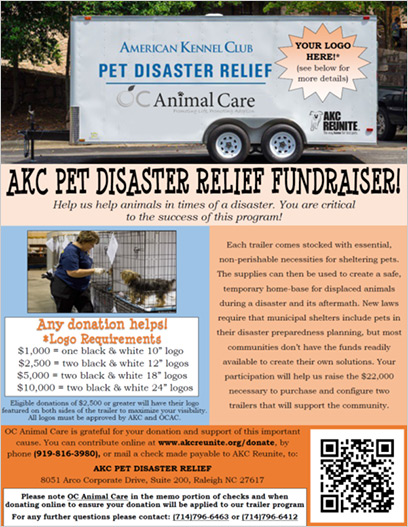 Click on the image above to view a larger version.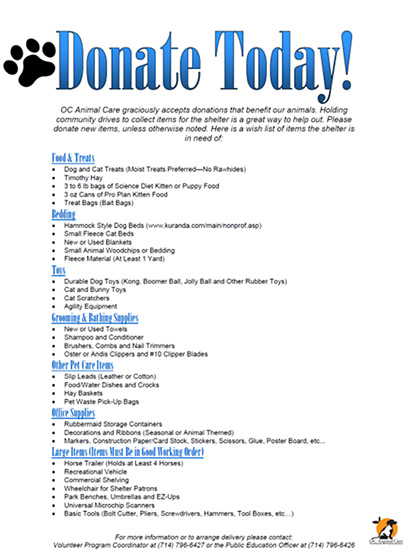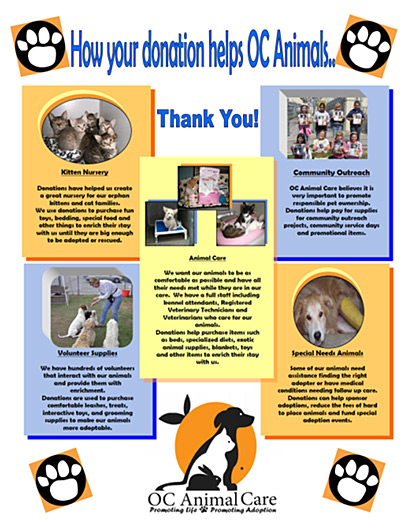 OC Waste & Recycling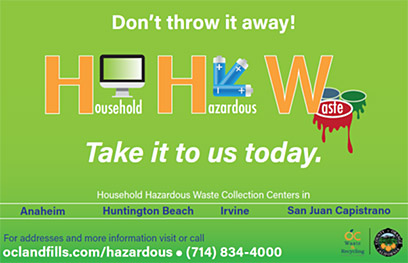 OC Waste & Recycling Wants You to Know About Hazardous Household Waste

Knowing about proper disposal of household hazardous waste is important, both for the potential effects on our environment and the health and safety of your family. Examples of household hazardous materials that we no longer need include everyday products for our homes, yards and autos, such as drain cleaners, oil paint, motor oil, antifreeze, fuel, poisons, pesticides, herbicides and rodenticides and some types of cleaning chemicals. Also, items such as batteries, fluorescent lamps, lamp ballasts, smoke detectors and consumer electronics, including televisions, computers and cell phones are classified as hazardous household waste.

Today there are multiple avenues for proper disposal of household hazardous waste. Through our OC Waste & Recycling department, the County provides four free Household Hazardous Waste Collection Centers. In the Second District, the closest location is in Huntington Beach at 17121 Nichols Street, Gate 6. When you visit, be sure to ask for a free battery bucket! If the County center is not convenient, many retailers now take back such items as paint, batteries, fluorescent tubes, halogen bulbs, cell phones and more.

Whether you use an OC Waste & Recycling facility or a retailer, I encourage you to become knowledgeable about hazardous household waste and do your part to keep it out of the landfills through proper disposal. Please call OC Waste & Recycling at 714-834-4000 for more information or if you have questions.

OC Parks
Irvine Park Railroad's Pumpkin Patch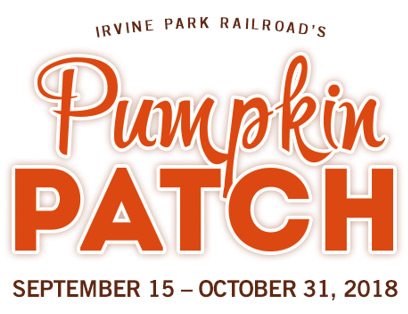 Irvine Park Railroad's Pumpkin Patch in Orange County is fun for the entire family. Come out and enjoy the many activities for kids of all ages. The Pumpkin Patch is located just behind the train station and admission is FREE. Please note that a gate entrance fee will be charged by the County of Orange for each vehicle that enters Irvine Regional Park.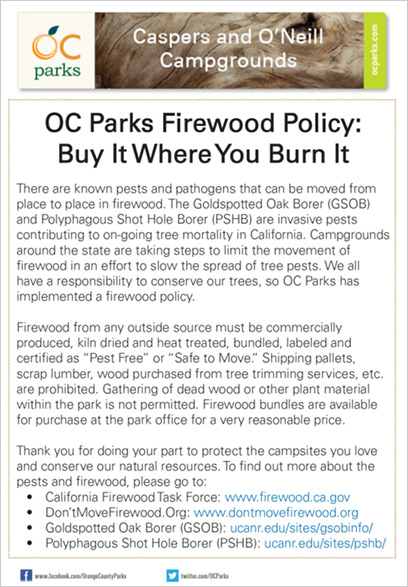 Click on the image above to view a larger version.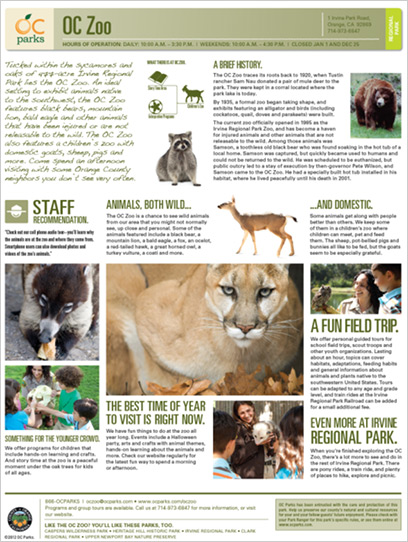 Click on the image above to view a larger version.

Orange County Public Libraries


GIVE YOUR CHILD A HEAD START AND READ 1000 BOOKS BEFORE KINDERGARTEN!

Get ready, be prepared for Kindergarten by reading 1000 Books Before Kindergarten. Read to Succeed. Sign-up today.

http://www.ocpl.org/libloc/1000books