Board of Supervisors

Fighting Discrimination

Dear Friends,

This week I joined Congressman Dana Rohrabacher and Supervisor Andrew Do for a press conference on the status of a long-fought battle against discrimination in higher education admissions that unfairly limits Asian-Americans, at the Vietnam War Memorial at Freedom Park in Westminster.

I have been fighting for decades against race-based discrimination in business and government hiring as well as in American colleges and universities. Colleges and universities should base admissions on ability and merit, not on race.

Young Americans of any race or ethnic background should know that they can work hard in school and make it to a great university without being held back by their skin color or ethnic background. I thank Congressman Rohrabacher for his dedication to ensuring that students of all backgrounds have an equal opportunity to attend college or university without being judged by their race.

Best Regards,
Michelle Steel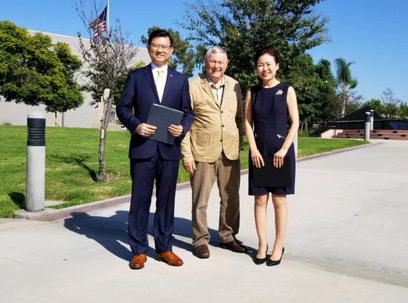 In the Community

October 14, 2018 OC Free Health Fair

As a CalOptima Board Member, I know how important healthcare is for our community. Access to heath care services and educational resources is crucial to keeping ourselves and our loved ones healthy.

That is why this past month I co-sponsored the Vietnamese Physicians Association of Southern California's 2018 OC Free Health Fair along with Supervisor Andrew Do at the Westminster Rose Center.

The health fair helped Orange County residents get the resources they need to learn more about healthy living and how to access available medical care services.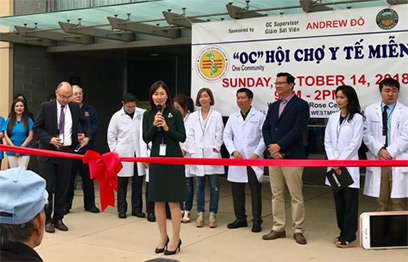 October 10, 2018 Food Safety Seminar

In October I hosted a free food safety seminar in Fountain Valley with fellow Supervisor Andrew Do for almost 300 of our local restaurant owners and managers. The seminar provided an opportunity for our restaurant professionals to learn more about acceptable food safety, sanitation practices, and any questions they may have for the OC Health Care Agency.

Together we are working to ensure the safety of the public by providing our food establishments with the information and resources they need to provide quality service to both residents and visitors of Orange County.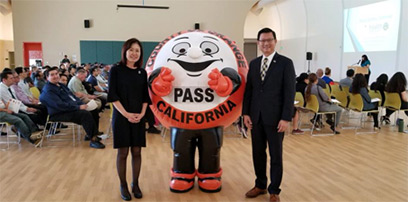 October 8, 2018 OC Flex Microtransit Pilot Program

I was excited to join fellow OCTA Board of Directors in welcoming two shuttle vans that will begin serving parts of Orange County later this month as part of the OC Flex microtransit pilot program.

This new program will offer unlimited rides in two zones. The first zone will include the city of Huntington Beach, which resides in my district, and Westminster. The second zone will offer service in Aliso Viejo, Laguna Niguel, and Mission Viejo. The rides will cost $5 or less per day for on-demand service to restaurants, schools, medical appointments or wherever customers want to go. There are no surge charges so the price for the shared service remains the same all day.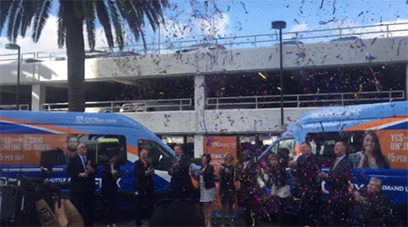 October 5, 2018 Vanguard Student Center Groundbreaking Ceremony

It was an honor to be a part of the Groundbreaking Ceremony for the new Student Center at Vanguard University. Congratulations to President Michael Beals, his staff, students, alumni, and financial supporters. The Student Center will be the heart of the campus and is scheduled to be completed in 2020 when Vanguard celebrates its 100 year Anniversary.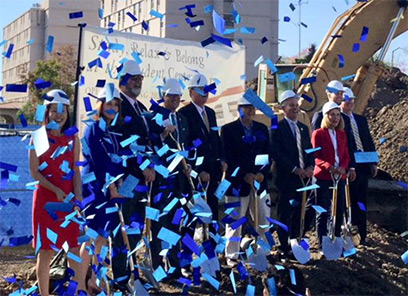 Opinion Editorial


October 14, 2018

Current Sanctuary Law Violates State Constitution

By Michelle Steel

Superior Court Judge James Crandall said, in a late September ruling, that the "sanctuary" law cannot be enforced in the state's 121 charter cities. Ten of those cities are in Orange County. In his ruling, Judge Crandall said that the "sanctuary" law, Senate Bill 54 — which is deceptively entitled the California Values Act — is an unconstitutional infringement on cities' right to create and follow their own voter-approved charters.

This ruling is an important step for many local governments that have been fighting to uphold their responsibility to protect the public from dangerous criminals.

Governor Brown and politicians across California made a dangerous political bet last year when they passed SB 54. We've paid with our safety. For more than ten months the state has been blocking local police and sheriffs from reporting criminal illegal aliens in jail to immigration authorities.

Calling California's "sanctuary" law dangerous is not political rhetoric. It's a fact.

As of September 27th, 772 inmates with immigration detainers were released from jail by the Orange County Sheriff's Department because of SB 54. Of those 772, 140 have already been re- arrested in our county alone for crimes including attempted murder, assault with a deadly weapon, burglary, child molestation, spousal rape, robberies, domestic violence, and drug charges. The Orange County Sheriff's Department doesn't have information for released criminals that may have gone on to commit crimes in other counties.

Despite this clear evidence, many politicians across our state continue to defend "sanctuary" rules instead of protecting the law abiding families whose lives are put at risk. California Attorney General Xavier Becerra recently said "We will continue working to ensure that our values and laws like the California Values Act are upheld throughout our state."

Regardless of your political affiliation or your stance on our immigration policies, the crime numbers from Orange County alone prove the life-threatening consequences of the "sanctuary" state. If we don't make changes soon to protect Americans from criminal illegal aliens, we may lose more innocent lives like those of Marcello Bisarello, Mollie Tibbets, and Kate Steinle.

In November of 2015, 24-year-old Marcello Bisarello from Santa Ana was killed when Ramon Horta, a drunk driver, ran over Bisarello with his van and kept going. Horta was already driving on a suspended license from a previous DUI conviction, in addition to many previous drug possession charges, including a felony. Horta had been deported from the U.S. multiple times, most recently in 2012. In 2017 Horta was sentenced to fifteen years after he accepted a plea bargain.

These are the individuals that the State has released back into our communities. That's why it's essential to continue fighting against the state's dangerous, politically-motivated policies. In June, Orange County filed an Amicus brief in support of the federal government in the ongoing case of United States v. State of California.

As a proud legal immigrant that has made California my home since my arrival, I can tell you endangering the public by releasing criminal illegal aliens into our streets is not what I consider a "California Value."

As an elected official, my first priority is to protect the well-being of all of those who live in Orange County. And I will continue to fight to ensure that safety for all Californians.

Michelle Steel is an Orange County Supervisor

Announcements

Orange County Transportation Authority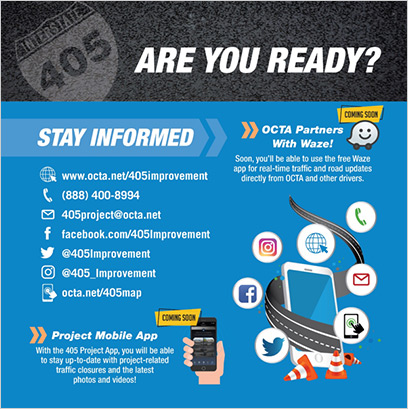 Stay Informed: With the new 405 Project App, you will be able to stay up-to-date with project-related traffic closures and the latest photos and videos. Plus, OCTA has partnered with Waze. You'll be able to find real-time traffic and road updates on the Waze app directly from OCTA and other drivers. You can also, visit OCTA.net/405map for an interactive live schedule of the improvement project as its happening. You'll be able to check your travel routes for detours or construction-related impacts. Here are some other helpful resources:

Facebook.com/405improvement
Follow @405_Improvement on Twitter and Instagram
Email 405project@octa.net
Call 888-400-8994
Visit www.octa.net/405improvement

OC TransitVision


What's your vision of transit in your city and throughout Orange County? Do you want trains, buses, shuttles, or something different? The Orange County Transportation Authority is asking for your help in shaping the future of transit. You can design your own transit system with the fun and interactive Build Your Own System survey that allows you to select from various transit features that could enhance transit in Orange County. These features include stops, stations, vehicle types, and service. As you develop your transit system, you can see the benefits – such as enhanced ridership, travel time, accessibility, or passenger experience – change in real-time. Check it out at https://octransitvision.com/. For more information, visit www.octa.net/octransitvision.

OC Public Works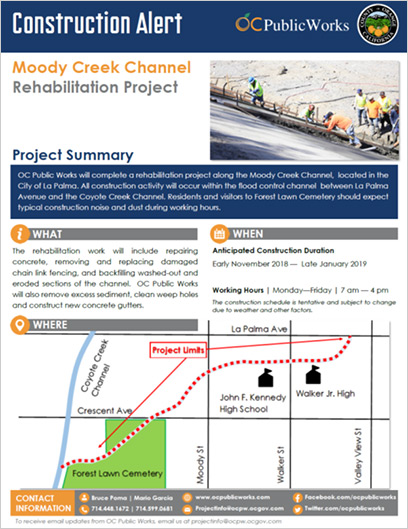 Click on the image above to view a larger version.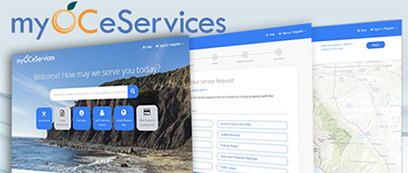 Introducing a new online service request system- myOC eServices! The new site gives you the ability to request services provided by OC Public Works and track the status of existing service requests.

OC Alert


AlertOC is a mass notification system designed to keep Orange County residents and businesses informed of emergencies and certain community events. By registering with AlertOC, time-sensitive voice messages from the County or City in which you live or work may be sent to your home, cell or business phone. Text messages may also be sent to cell phones, e-mail accounts and hearing impaired receiving devices.

For more information or to learn if your city is a participating member visit http://bos.ocgov.com/alertoc/alertoc.asp

OC Animal Care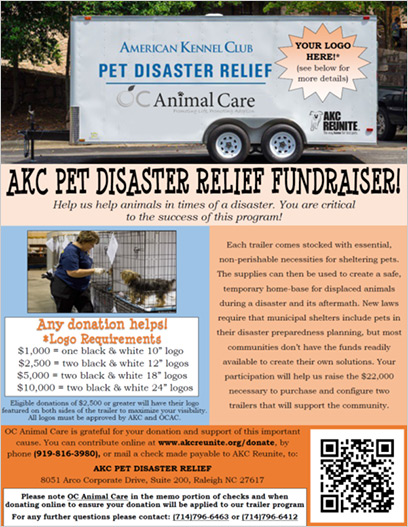 Click on the image above to view a larger version.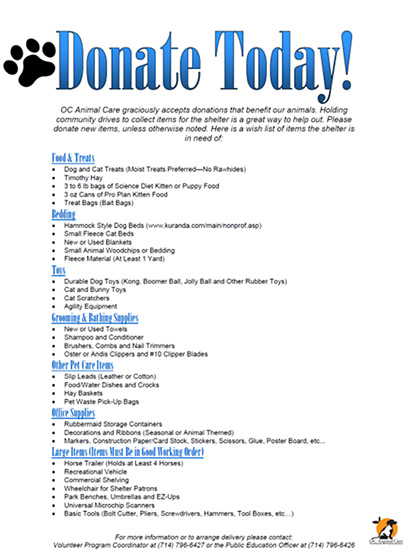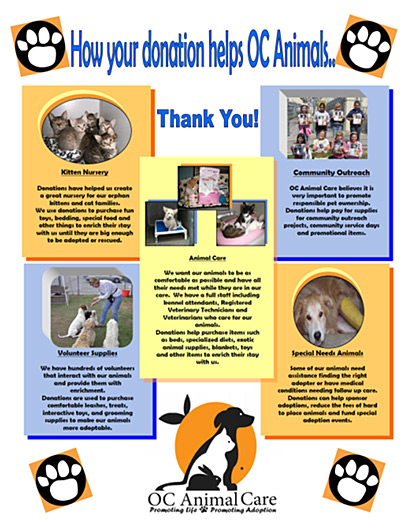 OC Waste & Recycling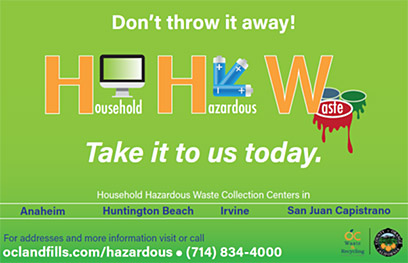 OC Waste & Recycling Wants You to Know About Hazardous Household Waste

Knowing about proper disposal of household hazardous waste is important, both for the potential effects on our environment and the health and safety of your family. Examples of household hazardous materials that we no longer need include everyday products for our homes, yards and autos, such as drain cleaners, oil paint, motor oil, antifreeze, fuel, poisons, pesticides, herbicides and rodenticides and some types of cleaning chemicals. Also, items such as batteries, fluorescent lamps, lamp ballasts, smoke detectors and consumer electronics, including televisions, computers and cell phones are classified as hazardous household waste.

Today there are multiple avenues for proper disposal of household hazardous waste. Through our OC Waste & Recycling department, the County provides four free Household Hazardous Waste Collection Centers. In the Second District, the closest location is in Huntington Beach at 17121 Nichols Street, Gate 6. When you visit, be sure to ask for a free battery bucket! If the County center is not convenient, many retailers now take back such items as paint, batteries, fluorescent tubes, halogen bulbs, cell phones and more.

Whether you use an OC Waste & Recycling facility or a retailer, I encourage you to become knowledgeable about hazardous household waste and do your part to keep it out of the landfills through proper disposal. Please call OC Waste & Recycling at 714-834-4000 for more information or if you have questions.

OC Parks
Fall-Winter Park Hours Begin Nov. 4

Shorter fall-winter park hours begin when the clocks fall back.

The clocks fall back early Nov. 4, marking the end of daylight-saving time and OC Parks' spring-summer operating schedule. Most regional parks close at 6 p.m. for the fall and winter, and wilderness parks close at sunset.

Fall-winter hours for the following regional parks are 7 a.m. to 6 p.m.:

Carbon Canyon Regional Park
Clark Regional Park
Craig Regional Park
Laguna Niguel Regional Park
Mason Regional Park
Mile Square Regional Park
Tri-City Regional Park
Yorba Regional Park
Irvine Regional Park (opens at 6 a.m.)
Wilderness parks and the following regional parks are open at 7 a.m. and close at sunset year round:

O'Neill Regional Park
Peters Canyon Regional Park
Santiago Oaks Regional Park
Aliso and Wood Canyons Wilderness Park
Caspers Wilderness Park
Laguna Coast Wilderness Park (parking lots open at 8 a.m.)
Riley Wilderness Park
Talbert Regional Park
Whiting Ranch Wilderness Park
Wieder Regional Park
Upper Newport Bay Nature Preserve
Hours for OC Parks' beaches vary, but are generally between 6 a.m. and 10 p.m. Salt Creek Beach opens at 5 a.m. and will close at 12 a.m. Thousand Steps Beach opens at 6 a.m. and will close at 9 p.m.

OC Parks facilities will remain on these operating hours until daylight-saving time returns March 10 and will run through Nov. 3.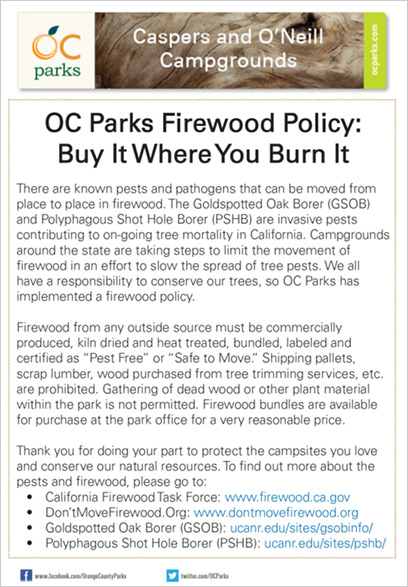 Click on the image above to view a larger version.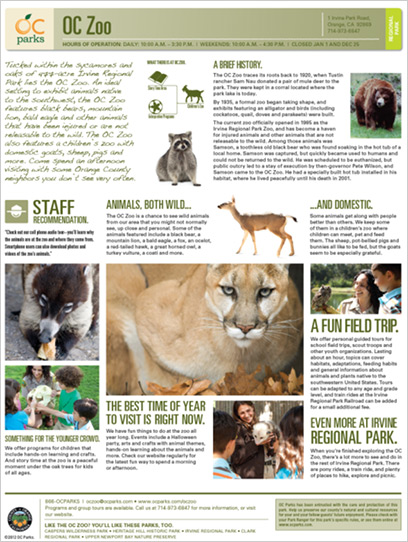 Click on the image above to view a larger version.

Orange County Public Libraries

Holiday Closure

All library locations will be closed in observance of Columbus Day, Monday, October 8th.

GIVE YOUR CHILD A HEAD START AND READ 1000 BOOKS BEFORE KINDERGARTEN!

Get ready, be prepared for Kindergarten by reading 1000 Books Before Kindergarten. Read to Succeed. Sign-up today.

http://www.ocpl.org/libloc/1000books