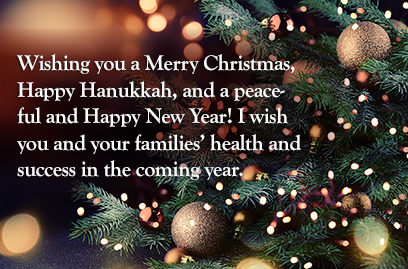 Keeping Our Community Safe

Dear Friends,

I was very happy to learn that the court granted our motion for a preliminary injunction against the California Department of Public Health and the Orange County Needle Exchange Program. The court found that the Needle Exchange Program does not have sufficient staff and capacity to provide required services, nor does it adequately provide for the safe recovery and disposal of used syringes—something we know all too well as the previous needle exchange increased the number of needles found in our civic center, and even library books!

Prior to this ruling the state had ignored the pleas of local leaders and not only brought back the needle exchange to Orange County, but expanded it. The California Department of Public Health decided to prioritize easy access to needles for drug addicts over the health and safety of our Orange County community. I am pleased that today we were successful in our fight to keep our communities safe.

Best Regards,

Michelle Steel

In the Community

November 19, 2018 Sign Dedication for Fallen Deputy

I was honored to attend the sign dedication and pay tribute to Orange County Sheriff's Deputy Ezra Stanley.

Deputy Stanley, who lost his life in the line of duty on November 19, 1940, answered the call to serve like so many others. Our men and women in uniform have put their communities before themselves, putting their lives in harm's way to keep us safe.

I was proud that we could honor his legacy and commitment to our county. I hope that this street sign will be a reminder to all of the sacrifices our first responders make and may God watch over all of our men and women in uniform as they do their best to serve our communities.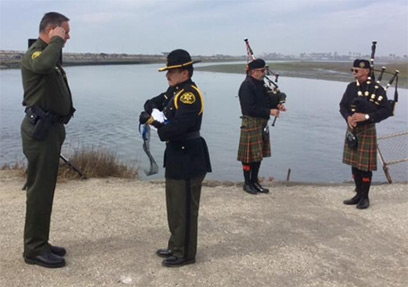 November 10, 2018 Veterans Day Celebration

It was an honor to be the guest speaker at the Marine Corps Birthday Ceremony at Heroes Hall, as well as participate in the Veterans Day Celebration at the OC Fair & Events Center earlier this month.

I had the privilege of speaking with and thanking some of the hundreds of Veterans who were in attendance for their service. I was also able to join in some arts & crafts and experience a Visual Realty program that really gives a non-veteran a small taste of what our country's bravest go through.

Thank you to all who helped organize these special events honoring our service members as well as those of you who came out to show your support! If you were not able to make it to one of the Veteran's Day events, Heroes Hall is open year round and is a daily tribute to our veterans.

Thank you to all who served and are currently serving our great nation!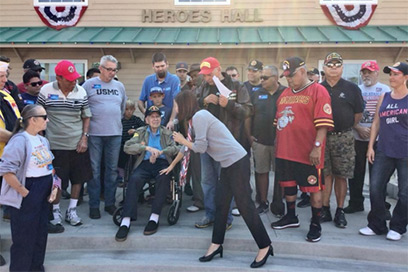 November 6, 2018 Board Presentation

At one of our Board of Supervisors meeting this month I was happy to present Orange County Fair & Events Center CEO Kathy Kramer and VP of Business Development Michele Richards with a resolution for the Orange County Fair's record breaking year.

I am very proud that my district is home to the annual OC Fair which welcomed 1,407,636 guests over 23 days from July 13-August 12 this year! Congratulations to the staff and Board of Directors of the Orange County Fair & Events Center for their record breaking attendance at the 2018 OC Fair and thank you for your contribution to the residents of Orange County.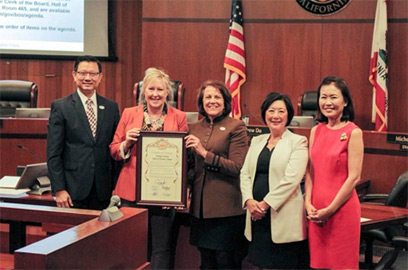 Announcements

Orange County Transportation Authority

This Saturday, Dec. 1, 2018 at 9am, OCTA will be holding a Neighborhood Meeting at the Pleasant View School/Ocean View Preparatory Preschool at 16692 Landau Lane in Huntington Beach. Staff will be available to answer all your questions about the upcoming Magnolia Street Bridge Construction.

You can find further information on the scheduled construction milestones by visiting OCTA.net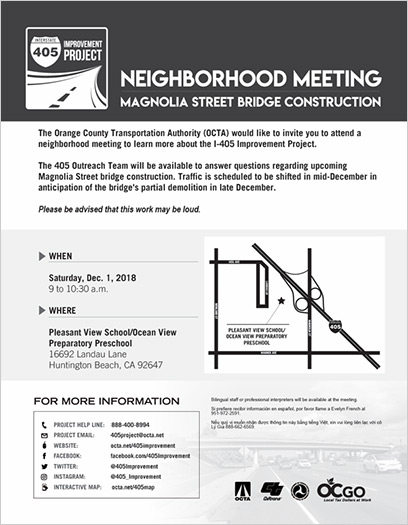 As part of the I-405 project, there will be a full freeway closure of the 405 freeway to demolish the Bolsa Chica Road Bridge on Saturday, December 1 from 11 p.m. to 8 a.m. The freeway will be closed in both directions at Bolsa Chica Road/Valley View Street during weekend demolition. The off-ramps onto Bolsa Chica Road and Valley View Street will remain open to support detour routes. Crews will continue other demolition activities in the following weeks.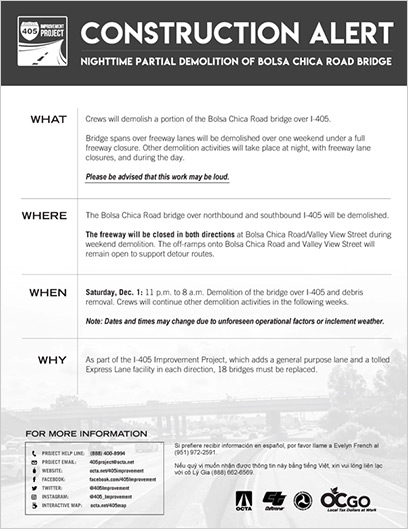 Partial demolition of the Magnolia Street Bridge is scheduled in mid-December, where crews will switch traffic to one side of the Magnolia Street Bridge. The bridge will be closed while striping is changed, and temporary concrete barriers are installed. Detours will be in place to navigate around the closure.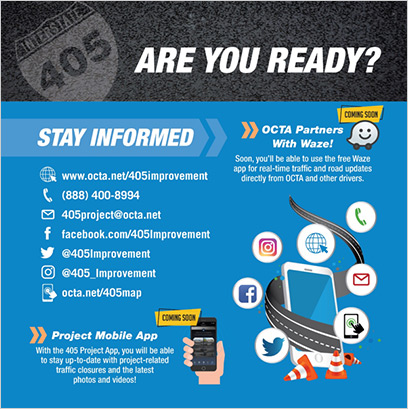 Stay Informed: With the new 405 Project App, you will be able to stay up-to-date with project-related traffic closures and the latest photos and videos. Plus, OCTA has partnered with Waze. You'll be able to find real-time traffic and road updates on the Waze app directly from OCTA and other drivers. You can also, visit OCTA.net/405map for an interactive live schedule of the improvement project as its happening. You'll be able to check your travel routes for detours or construction-related impacts. Here are some other helpful resources:

Facebook.com/405improvement
Follow @405_Improvement on Twitter and Instagram
Email 405project@octa.net
Call 888-400-8994
Visit www.octa.net/405improvement

OC TransitVision


What's your vision of transit in your city and throughout Orange County? Do you want trains, buses, shuttles, or something different? The Orange County Transportation Authority is asking for your help in shaping the future of transit. You can design your own transit system with the fun and interactive Build Your Own System survey that allows you to select from various transit features that could enhance transit in Orange County. These features include stops, stations, vehicle types, and service. As you develop your transit system, you can see the benefits – such as enhanced ridership, travel time, accessibility, or passenger experience – change in real-time. Check it out at https://octransitvision.com/. For more information, visit www.octa.net/octransitvision.

OC Public Works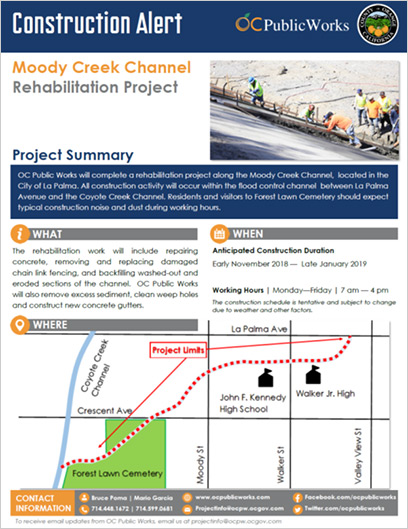 Click on the image above to view a larger version.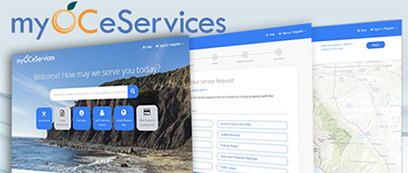 Introducing a new online service request system- myOC eServices! The new site gives you the ability to request services provided by OC Public Works and track the status of existing service requests.

OC Alert


AlertOC is a mass notification system designed to keep Orange County residents and businesses informed of emergencies and certain community events. By registering with AlertOC, time-sensitive voice messages from the County or City in which you live or work may be sent to your home, cell or business phone. Text messages may also be sent to cell phones, e-mail accounts and hearing impaired receiving devices.

For more information or to learn if your city is a participating member visit http://bos.ocgov.com/alertoc/alertoc.asp

OC Animal Care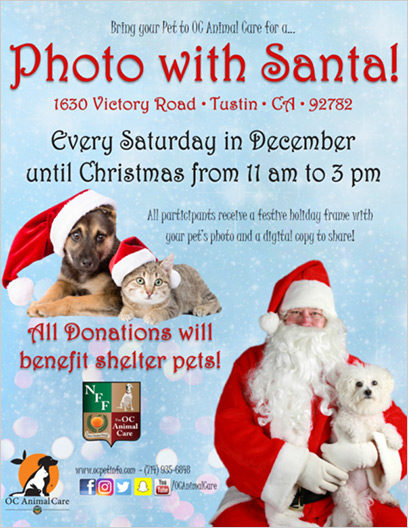 Click on the image above to view a larger version.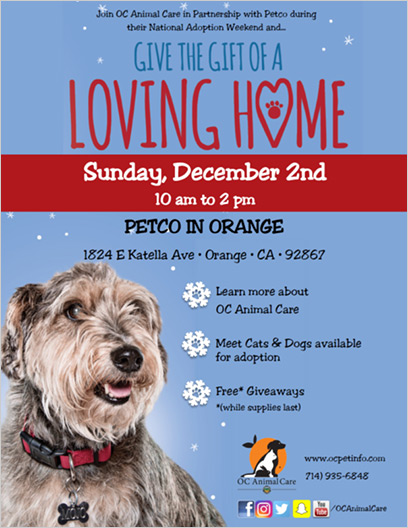 Click on the image above to view a larger version.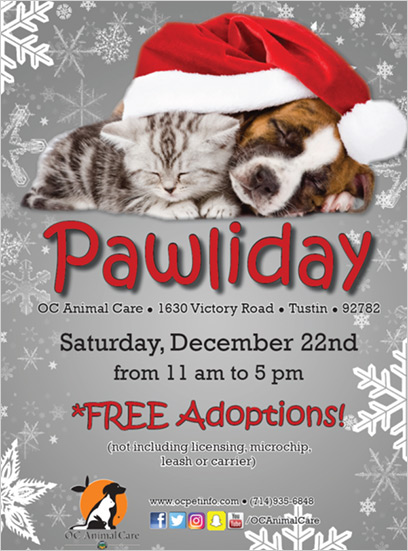 Click on the image above to view a larger version.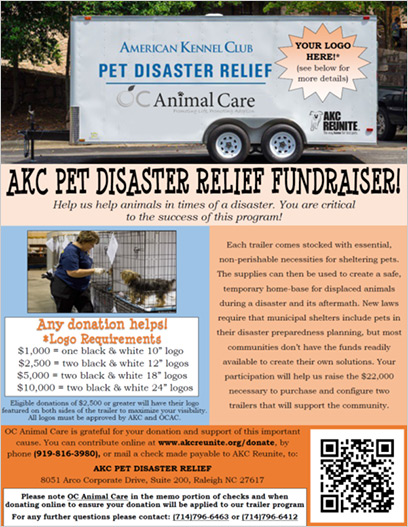 Click on the image above to view a larger version.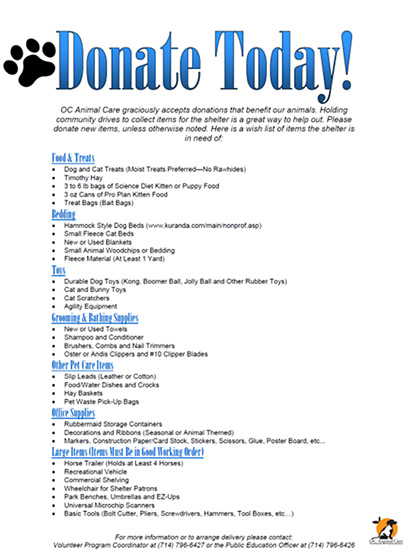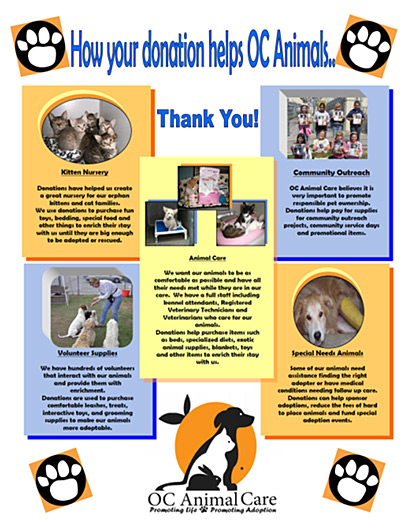 OC Waste & Recycling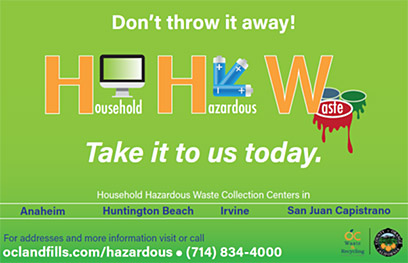 OC Waste & Recycling Wants You to Know About Hazardous Household Waste

Knowing about proper disposal of household hazardous waste is important, both for the potential effects on our environment and the health and safety of your family. Examples of household hazardous materials that we no longer need include everyday products for our homes, yards and autos, such as drain cleaners, oil paint, motor oil, antifreeze, fuel, poisons, pesticides, herbicides and rodenticides and some types of cleaning chemicals. Also, items such as batteries, fluorescent lamps, lamp ballasts, smoke detectors and consumer electronics, including televisions, computers and cell phones are classified as hazardous household waste.

Today there are multiple avenues for proper disposal of household hazardous waste. Through our OC Waste & Recycling department, the County provides four free Household Hazardous Waste Collection Centers. In the Second District, the closest location is in Huntington Beach at 17121 Nichols Street, Gate 6. When you visit, be sure to ask for a free battery bucket! If the County center is not convenient, many retailers now take back such items as paint, batteries, fluorescent tubes, halogen bulbs, cell phones and more.

Whether you use an OC Waste & Recycling facility or a retailer, I encourage you to become knowledgeable about hazardous household waste and do your part to keep it out of the landfills through proper disposal. Please call OC Waste & Recycling at 714-834-4000 for more information or if you have questions.

OC Parks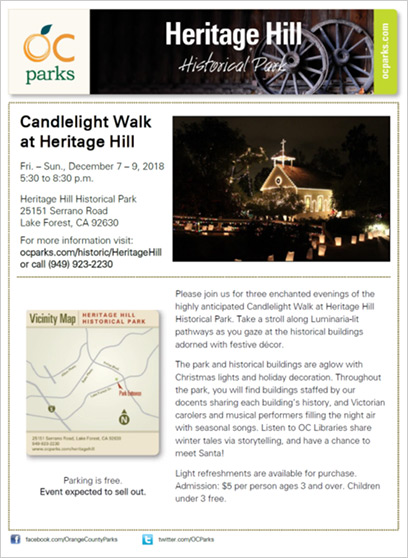 Click on the image above to view a larger version.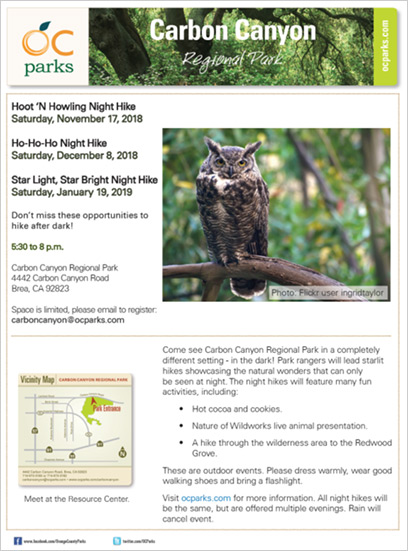 Click on the image above to view a larger version.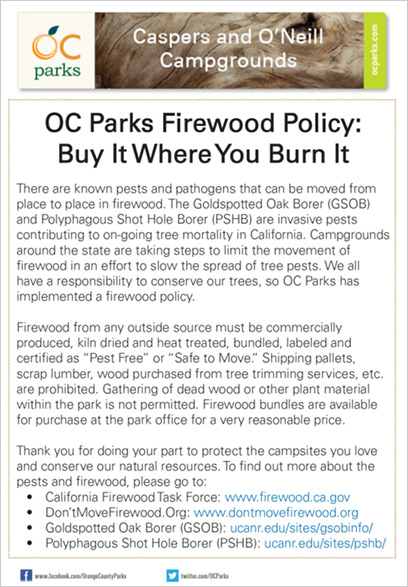 Click on the image above to view a larger version.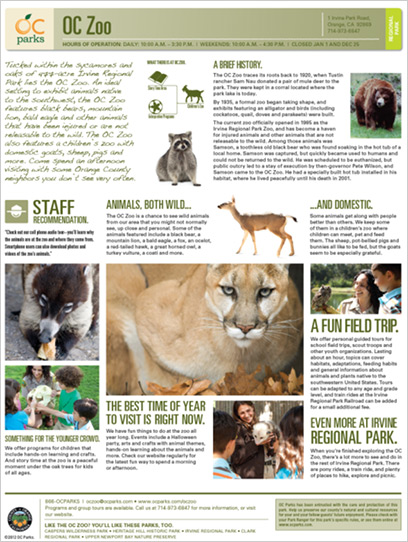 Click on the image above to view a larger version.

Orange County Public Libraries

Holiday Closure

All library locations will be closed in observance of the holiday, Tuesday, December 25th. Early/modified hours will also be in effect for Monday, December 24th and Monday December 31st.

GIVE YOUR CHILD A HEAD START AND READ 1000 BOOKS BEFORE KINDERGARTEN!

Get ready, be prepared for Kindergarten by reading 1000 Books Before Kindergarten. Read to Succeed. Sign-up today.

http://www.ocpl.org/libloc/1000books