Board of Supervisors

Cheers to a New Year

Dear Friends,

I was extremely grateful to be re-elected to the Orange County Board of Supervisors this past year and I look forward to continue representing the residents of the second district as their supervisor.

As we start the New Year it is important that we address the many different issues that we currently face here in Orange County. Here at the local level we will continue to work to ensure a higher quality of life for all of our residents.

While we have made improvements over the last year, there is still a lot of work to be done and I look forward to continue to work on behalf of the residents of Orange County.

Best Regards,

Michelle Steel

In the Community

Congratulations to all of the new city council representatives in the second district! Before the New Year our cities held their reorganization meeting to swear in the new Mayors and Mayor Pro-Tem. I look forward to working with you all to better serve our residents. And to all those who served in 2018, thank you for you for your leadership!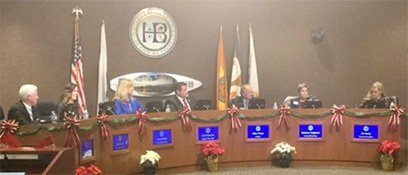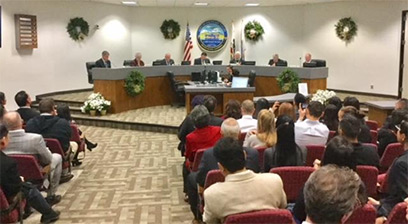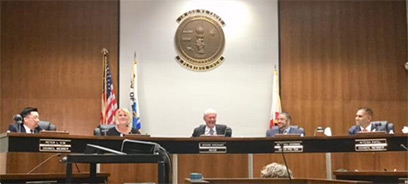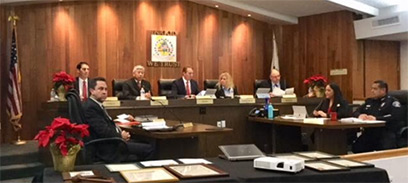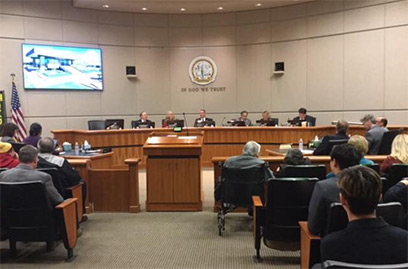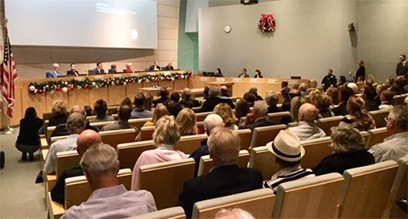 January 3, 2019 Prima Deshecka Tour

Thursday members of Supervisor Steel's staff traveled to the Prima Deshecha landfill to visit the active site. While there they toured the current composting pilot program that diverts organic waste and learned about the proper disposal of household hazardous waste. They were also introduced to one of the landfill's feathered employee bolo, who is a member of a team of falcons and hawks who prevent gulls and scavenger birds from landing in the area.

Thank you to Orange County Waste and Recycling Director Tom Koutroulis, Prima Landfill Site Manager David Tieu, Business Services Deputy Director Lisa Smith, Strategic Communications Manager Ruth Wardwell, Habitat Environmental Specialists Aimee Halligan, and all of the on-site employees who helped to arrange this great tour!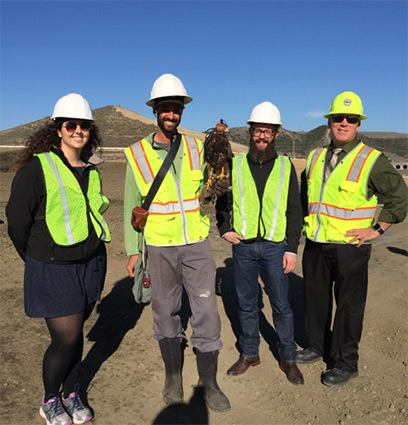 December 14, 2018 62nd Snoopy House Holiday Display

The 62nd Snoopy House holiday display returned to Costa Mesa City Hall in December.

This community tradition features scenes and decorations with the beloved characters from the famous 'Peanuts' comic strip. It was a free event open to the public, that ran until December 23rd and offered live music, train rides, and photos with Santa.

December 5, 2018 Grand Opening

Congratulations to Pete Shaver, the owner of Huntington Beach Chrysler, Doge, Jeep, Ram, for the Grand Opening of their new Jeep Dealership location.

I was happy to honor Pete in celebration of his Grand Opening. We look forward to having another successful business in the second district!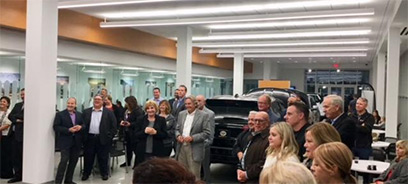 November 30, 2018 Huntington Beach Mayor's Gala

Spent a lovely evening at the Waterfront Hilton Beach Resort & Spa for the Huntington Beach Mayor's Gala honoring the city's 80th Mayor, Mike Posey. Together with community members and elected officials we congratulated Mayor Posey on his successful year of leadership. All proceeds raised went to Tee It Up for the Troops to help support our wounded Warriors and their families.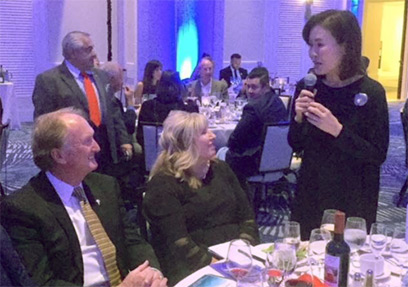 Announcements

OC Landfills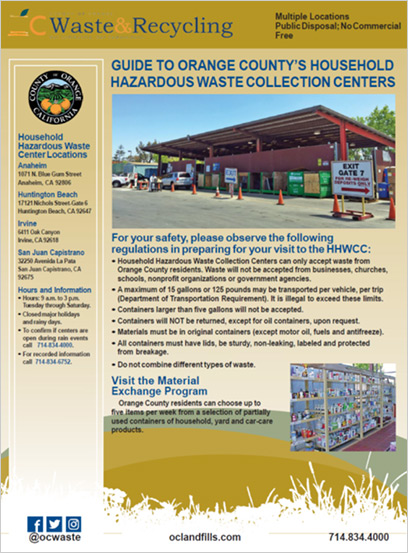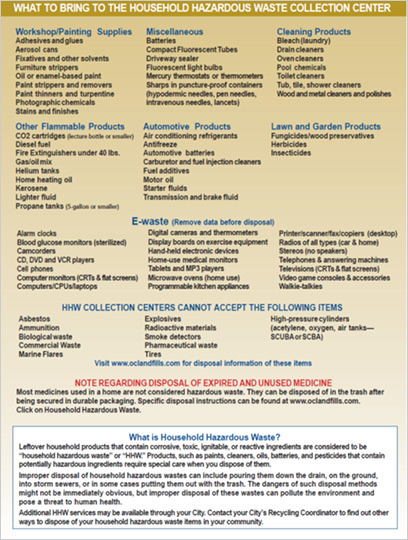 Click on the image above to view a larger version.

Orange County Transportation Authority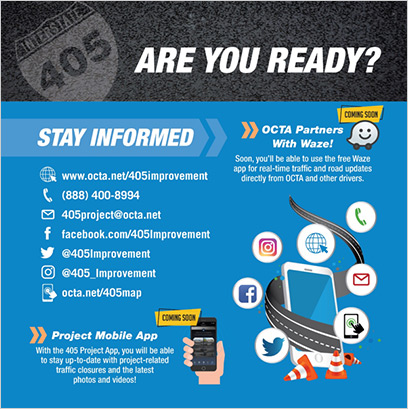 Stay Informed: With the new 405 Project App, you will be able to stay up-to-date with project-related traffic closures and the latest photos and videos. Plus, OCTA has partnered with Waze. You'll be able to find real-time traffic and road updates on the Waze app directly from OCTA and other drivers. You can also, visit OCTA.net/405map for an interactive live schedule of the improvement project as its happening. You'll be able to check your travel routes for detours or construction-related impacts. Here are some other helpful resources:

Facebook.com/405improvement
Follow @405_Improvement on Twitter and Instagram
Email 405project@octa.net
Call 888-400-8994
Visit www.octa.net/405improvement

OC TransitVision


What's your vision of transit in your city and throughout Orange County? Do you want trains, buses, shuttles, or something different? The Orange County Transportation Authority is asking for your help in shaping the future of transit. You can design your own transit system with the fun and interactive Build Your Own System survey that allows you to select from various transit features that could enhance transit in Orange County. These features include stops, stations, vehicle types, and service. As you develop your transit system, you can see the benefits – such as enhanced ridership, travel time, accessibility, or passenger experience – change in real-time. Check it out at https://octransitvision.com/. For more information, visit www.octa.net/octransitvision.

OC Public Works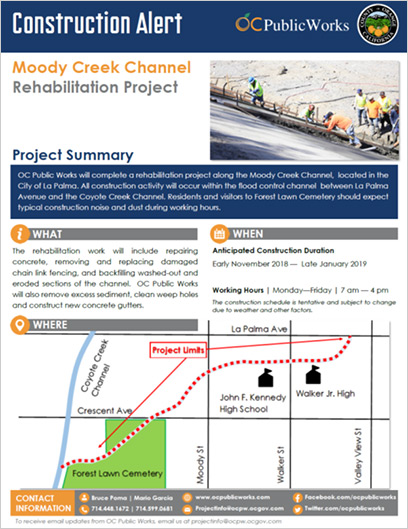 Click on the image above to view a larger version.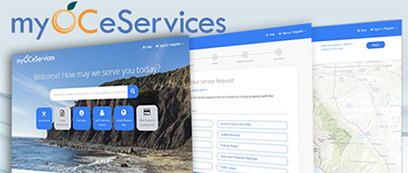 Introducing a new online service request system- myOC eServices! The new site gives you the ability to request services provided by OC Public Works and track the status of existing service requests.

OC Alert


AlertOC is a mass notification system designed to keep Orange County residents and businesses informed of emergencies and certain community events. By registering with AlertOC, time-sensitive voice messages from the County or City in which you live or work may be sent to your home, cell or business phone. Text messages may also be sent to cell phones, e-mail accounts and hearing impaired receiving devices.

For more information or to learn if your city is a participating member visit http://bos.ocgov.com/alertoc/alertoc.asp

OC Animal Care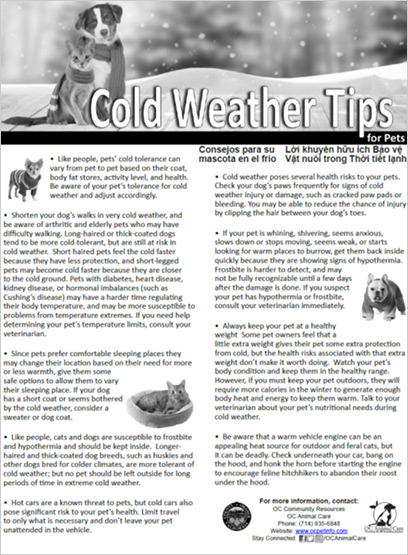 Click on the image above to view a larger version.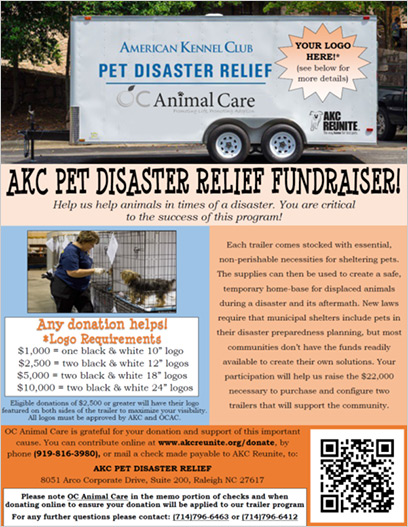 Click on the image above to view a larger version.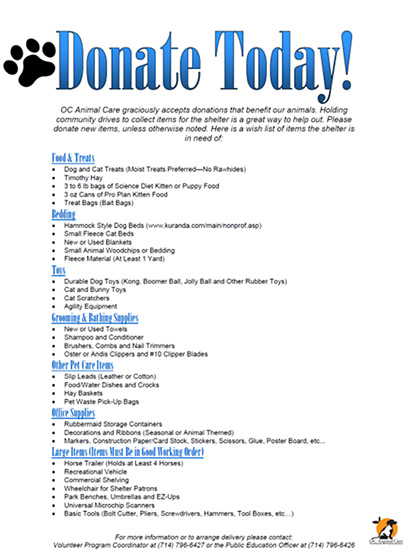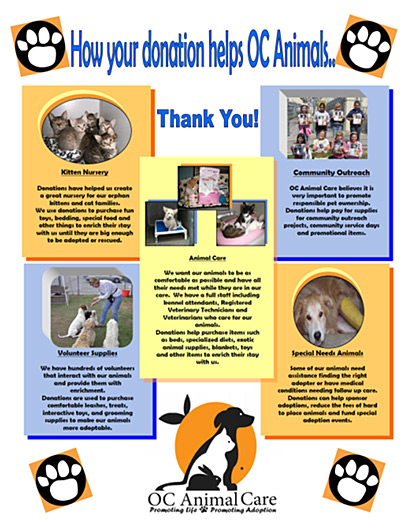 OC Waste & Recycling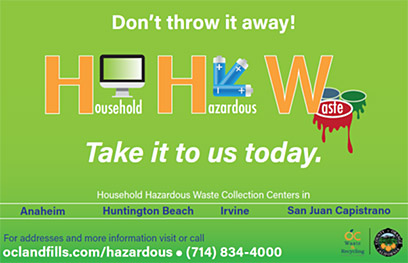 OC Waste & Recycling Wants You to Know About Hazardous Household Waste

Knowing about proper disposal of household hazardous waste is important, both for the potential effects on our environment and the health and safety of your family. Examples of household hazardous materials that we no longer need include everyday products for our homes, yards and autos, such as drain cleaners, oil paint, motor oil, antifreeze, fuel, poisons, pesticides, herbicides and rodenticides and some types of cleaning chemicals. Also, items such as batteries, fluorescent lamps, lamp ballasts, smoke detectors and consumer electronics, including televisions, computers and cell phones are classified as hazardous household waste.

Today there are multiple avenues for proper disposal of household hazardous waste. Through our OC Waste & Recycling department, the County provides four free Household Hazardous Waste Collection Centers. In the Second District, the closest location is in Huntington Beach at 17121 Nichols Street, Gate 6. When you visit, be sure to ask for a free battery bucket! If the County center is not convenient, many retailers now take back such items as paint, batteries, fluorescent tubes, halogen bulbs, cell phones and more.

Whether you use an OC Waste & Recycling facility or a retailer, I encourage you to become knowledgeable about hazardous household waste and do your part to keep it out of the landfills through proper disposal. Please call OC Waste & Recycling at 714-834-4000 for more information or if you have questions.

OC Parks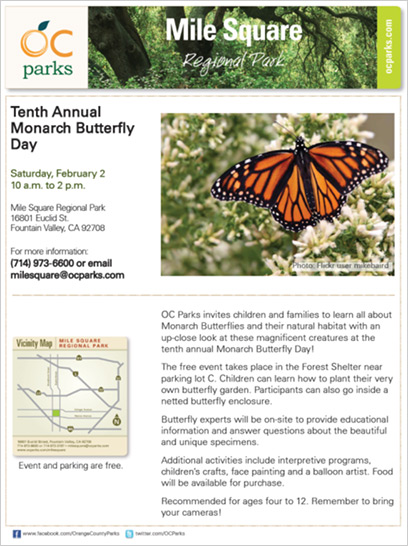 Click on the image above to view a larger version.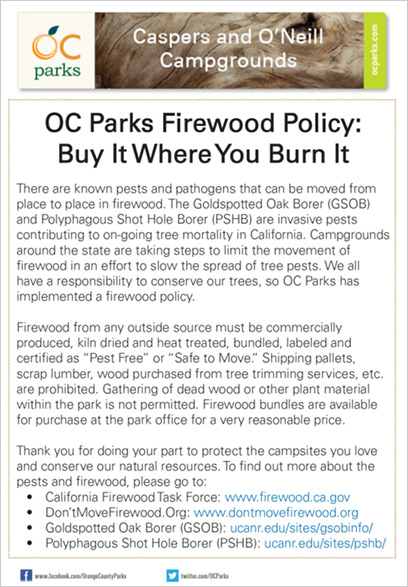 Click on the image above to view a larger version.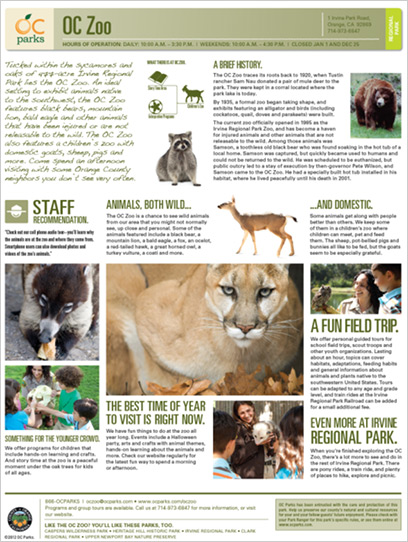 Click on the image above to view a larger version.

Orange County Public Libraries



GIVE YOUR CHILD A HEAD START AND READ 1000 BOOKS BEFORE KINDERGARTEN!

Get ready, be prepared for Kindergarten by reading 1000 Books Before Kindergarten. Read to Succeed. Sign-up today.

http://www.ocpl.org/libloc/1000books