June 7, 2013
Volume 1

Issue 21

County Appoints New Chief Financial Officer Frank Kim

(Santa Ana, CA) - County Executive Officer Michael B. Giancola has announced the selection of Frank Kim to serve as the County's Chief Financial Officer (CFO). Kim has served as the County's Budget Director for over five years.

"Frank brings to the position a wealth of experience and knowledge," said Giancola.

Kim joined the County in 1995. Since then, Kim has served in a number of different agencies including the County Executive Office, Auditor-Controller Department, OC Waste & Recycling, and the Probation Department.
"I have known Frank Kim for more than a decade. I have the utmost confidence in his skills to guide the County successfully through the dynamic financial times we face," said Spitzer.

Kim received his Bachelor of Science Degree in Accounting and his Master's Degree in Public Administration from California State University, Long Beach. Prior to joining the County in 1995, Kim worked as an internal auditor for American Restaurant Group and as a tax accountant for Arthur Anderson & Co.

Get Involved: Apply to Join the Senior Citizens Advisory Council

The County has a number of boards, commissions, and committees on which citizens can serve. The purpose of these groups is to ensure citizen input in the governance of County affairs. Currently, the Third District is seeking a Third District resident to join the Senior Citizens Advisory Council (SCAC). The SCAC advises the Orange County Board of Supervisor and the Office on Aging on matters affecting senior citizens in the County.

"I encourage you to become part of the solution to complex issues and opportunities," said Supervisor Spitzer.

Upon nomination by Supervisor Spitzer, the five members of the Board of Supervisors then vote on confirmation of these nominees. Descriptions, responsibilities, and qualifications for each board, commission, or committee can be found. Applications can be downloaded here.

Please contact Christine Richters with your questions: 714-834-3330 or at Christine.Richters@ocgov.com.

Congratulations to the OC Parks Facebook Page for Reaching 5,000 LIKES!

Congratulations to the OC Parks for reaching 5,000 likes on its Facebook page! Let's continue to show our support. Follow the OC Parks Facebook Page. Don't forget to LIKE them on Facebook!


Highlights from the 18th Annual Tustin State of the City Luncheon

(Tustin, CA) - The City of Tustin and the Tustin Chamber of Commerce co-hosted their 18th Annual State of the City Luncheon on Thursday, June 6, 2013. Tustin Mayor Al Murray delivered the State of the City address through a dynamic short-film that highlighted the accomplishments and current projects of the city. "Tustin is really the heart of Orange County," Mayor Murray said. "It is a dynamic city that is continuing to move forward."

Mayor Murray proudly reported on the economic vitality of the Tustin Auto Center, the status of the Tustin road expansion projects, the national recognition of the "Missing and Exploited Children" call center base, the success of "Student Government Day," and the Marriot hotel development projects. These were just a few of the many accomplishments that Mayor Murray boasted about.

"The first step to moving forward is to know where you've been," Mayor Murray said. The Tustin State of the City Luncheon was a success. We look forward to where Tustin is headed in light of the great accomplishments it just celebrated!

Click here to view the State of the City video.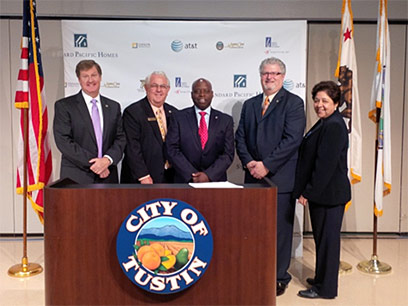 The Korea Times Features Newest Third District Staff

The Korea Times featured the Third District's newest staff member, Cecilia Hong, in an interview published on Tuesday, May 28, 2013. Cecilia joins the Third District staff as the Communications Director. Cecilia received her Bachelor of Arts in Communication from the University of Southern California (USC), her Master of Arts in Communication Management from USC, and her Juris Doctor degree from Chapman University School of Law.

On the legal and policy side, Cecilia has extensive knowledge in bankruptcy, healthcare services, and child support services from her experiences in serving in various state and federal agencies and courts. On the communication side, Cecilia has worked at the international public relations firm of Rogers & Cowan and at the USC Gould School of Law's Public Relations Department.


Cecilia is extremely excited to be a part of Supervisor Spitzer's dynamic team. She looks forward to serving the Third District.

For a translation of the Korea Times article "The Joy of Helping Others Through Politics," click here.

You Are Invited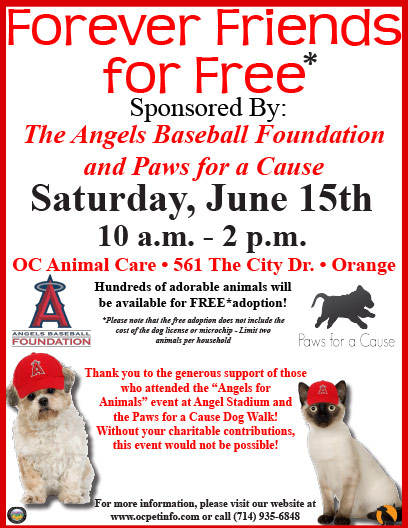 Please click here to see a larger version of this flier.

A Summer Concert Series for the Entire Family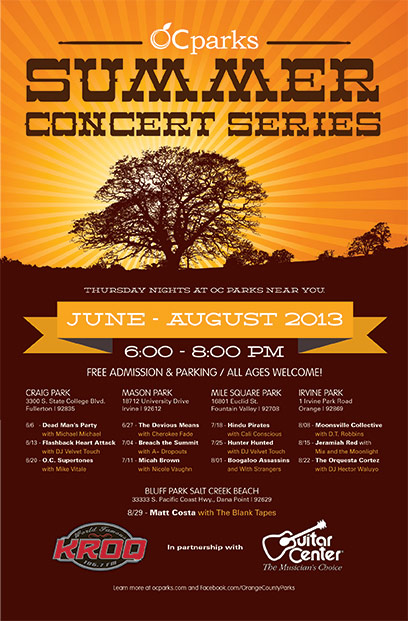 Please click here to see a larger version of this flier.

Pet of the Week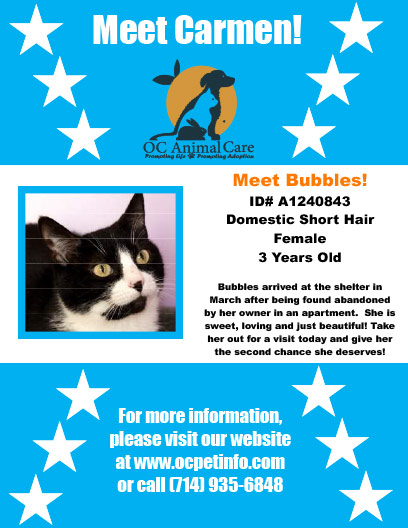 Please click here to see a larger version of this flier.

Events Around The District

Anaheim
Wilderness and Remote First Aid Training: Come learn the ins-and-outs on how to be a safe hiker when on the trails.
WHEN: Saturday, June 1, 2013
TIME: 9:00 a.m. – 5:00 p.m.
WHERE: Oak Canyon Nature Center @ 6700 Walnut Canyon Rd.

Irvine
Movie On The Lawn: Families are invited to enjoy the 1967 film, "Clambake." Please bring your lawn chairs!

"Clambake:" Elvis Presley plays multi-millionaire Scott Heyward, who is looking for love. He carries out a plan to trade places with a poor ski instructor in Florida hotel to see if girls will like him for himself, rather than his father's money.
WHEN: Friday, June 14, 2013
TIME: Sunset – 10:00 p.m.
WHERE: Orange County Great Park

Orange
Teen Cuisine – "Easy Recipe for Teens:" Teens are invited to come learn about easy to make recipes. Sample recipes will be available for tasting.
WHEN: Wednesday, June 12, 2013
TIME: 4:00 p.m. – 5:00 p.m.
WHERE: Orange Public Library and History Center @ 407 E. Chapman Ave. Orange, CA

Tustin
Women's Connection Luncheon: Women of the community are invited to this monthly luncheon. Penny Lambright of "Clutter Cleaners" will tell how to clean, organize, and simplify. George Beardsley, a former mayor, will explain why "Money is not the best way to be rich." ($22 to attend)
WHEN: Friday, June 14, 2013
TIME: 11:30 a.m. – 1:30 p.m.
WHERE: Tustin Ranch Golf Course @ 12442 Tustin Ranch Road, Tustin

Villa Park
Free Family Movie Night: Families are invited to enjoy Universal Picture's blockbuster hit "Despicable Me." Please bring your lawn chairs, blankets, and flashlights!

"Despicable Me:" A super-villain goes from "super bad" to "super dad" in this family-friendly animated comedy.
WHEN: Friday, June 14, 2013
TIME: Movie begins at dusk
WHERE: Serrano Elementary School @ 17741 Serrano Avenue, Villa Park

Yorba Linda
Pajama-Rama @ The Library: Wear your pajamas and bring your favorite teddy bear for an evening of stories, songs, and puppets.
WHEN: Wednesday, June 5, 2013
TIME: 7:00 p.m. – 7:45 p.m.
WHERE: Yorba Linda Library @ 18181 Imperial Hwy., Yorba Linda




DISTRICT

STAFF
Mike Johnson
Chief of Staff

Cecilia J. Hong
Communications Director

Martin Gardner
Policy Advisor

Martha Ochoa-Lopez
Policy Advisor

Carrie O'Malley
Policy Advisor

Chris Nguyen
Policy Advisor

Christine Richters
Executive Aide



District Map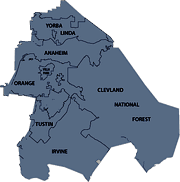 Anaheim, Irvine, Orange, Tustin, Villa Park, Yorba Linda, El Modena, North Tustin, Orange Park Acres, the Canyon Communities

Stay Updated!