August 2, 2013
Volume 1

Issue 29

National Night Out Events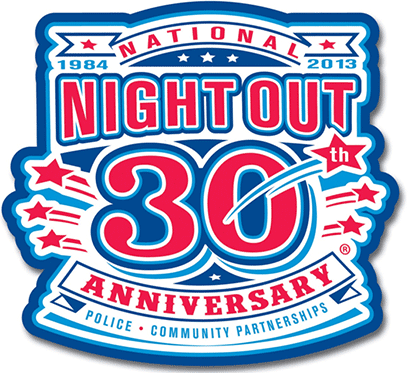 Third District cities Anaheim, Irvine, Orange and Tustin are set to host National Night Out events on Tuesday, Aug. 6.

The nationwide event, in its 30th year, allows local law enforcement agencies promote involvement in crime prevention activities, police-community partnerships, neighborhood camaraderie, as well as send a message to criminals letting them know that neighborhoods are organized and fighting back.

Last year, more than 37 million people participated worldwide, the National Night Out website states.

"This is a great opportunity for communities to let criminals know who really owns the streets," Supervisor Todd Spitzer said. "National Night Out also offers police agencies to interact with members of the community, strengthening their bond and commitment to work together to make the streets safer."

Each event will feature police and fire department vehicles and equipment, demonstrations, games for children and crime prevention information. In addition, Orange is offering free fingerprinting for children, Tustin is offering food samples, Irvine is offering bike registrations and Anaheim is offering a helicopter display.

Third District residents visit the National Night Out events in their respective cities:

Anaheim: Stoddard Park, 1901 S. 9th Street. 5-8 p.m.
Irvine: Cypress Village Community Park, 255 Visions. 5:30-7 p.m.
Orange: Target parking lot, 2191 N. Tustin Street. 6-9 p.m.
Tustin: Target parking lot, 2437 Park Ave. 5:30-8:30 p.m.
For more information about National Night Out, visit www.nationaltownwatch.org.

Online Appointment System Now Available for Passports


Third Distict residents can expedite obtaining a passport by making an appointment online thought the Orange County Clerk-Recorder Department's website.

Passport applications can also be filled out line, helping residents do most of the necessary work in advance. Applicants must sign in person, including parents of children 15 and younger. Applications are accepted from 8 a.m. to 4:30 p.m. Monday through Friday, excluding holidays, at the Old County Courthouse, 211 W. Santa Ana Blvd.

Apllicants can also have passport photos taken for $15. The link for appointments and application can be found at: https://cr.ocgov.com/ePassport3/ePassport/.

For more information, call 714-834-2500.

Pay 2013-14 Unsecured Property Tax Bills Online



Third District residents who received 2013-14 Unsecured Property Tax bills must make their payment no later than Tuesday, Sept. 3. Payments must be received or postmarked on or before this date to avoid a 10% late penalty plus a delinquent collection charge of $75.

The bill can be paid electronically through the secure website at ocgov.com/octaxbill. Residents can search by their Tax Collector Reference Number to view or pay their tax bill, as well as view current or previous years tax bills.

Online payment options include:

Pay by eCheck (electronic check) using checking or savings account (free)
Credit/Debit Card (2.3% service fee applies with a minimum charge of $3.95)
Visa Personal Debit card (flat fee of $3.95 applies)
Payments made on our website with a confirmation number completed by midnight on Sept. 3 will be considered timely. The receipt can be printed or an email can be sent as record of payment.

Payments can also be made by credit card through the automated telephone payment line at (714) 834-3411 (2.3% service fee applies with a minimum charge of $3.95).

Checks made payable to "County of Orange" with your payment stub can be mailed to:
County of Orange
Attn: Treasurer-Tax Collector
P.O. Box 1438
Santa Ana, CA 92702-1438

Residents with questions regarding the assessed value of their property should contact the Office of the Assessor at (714) 834-2727.

For more information email ttcinfo@ttc.ocgov.com or call (714) 834-3411 between 9 a.m. and 4:45 p.m.

Third District Welcomes New Employee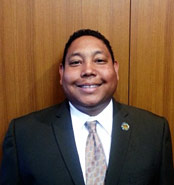 Supervisor Todd Spitzer is proud to announce that Eugene Fields has joined our team this week as the Communications Director.

"We are excited to have him on board. Eugene fits right in with the rest of the staff and he brings a lot of good energy to the office. We are lucky to get to work with such a dedicated and positive person," Spitzer said.

"The Communications Director serves a vital role in the office. Eugene has a full plate of responsibilities, including handling press relations, community outreach, and digital media. He has years of experience and expertise in communications that will undoubtedly translate to a successful career in the Third District."

Fields has worked as a community reporter for the OC Register, mainly covering the cities of Orange and Villa Park, which are part of the Third District. He holds a Bachelor of Science in Cultural Communications from University of Phoenix and is expected to earn his master's degree in Public Administration from University of Phoenix in 2014.

Concert in the (Villa) Park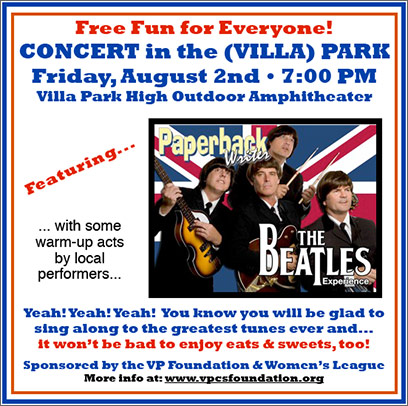 Click on the image above to view a PDF version.

Pet of the Week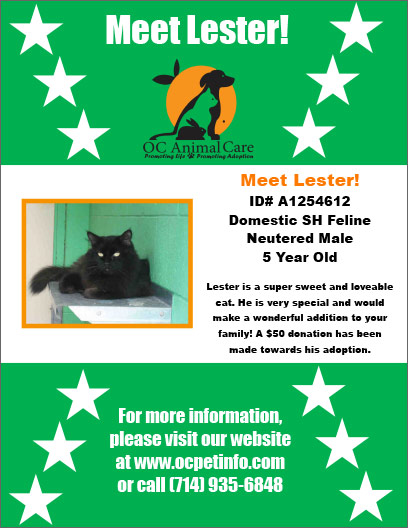 Click on the image above to view a PDF version.

Events Around The District

Anaheim
Watercolor Painting
10 a.m. Saturday, Aug. 3
Ponderosa Library, 240 E. Orangewood Ave.

Irvine
Comedy Open Mic Night
7-9 p.m. Wednesday, Aug. 7
Paradise Perks Espresso & Tea Bar, 15475 Jeffrey Rd. Ste. 450

Orange
Teen Super Smash Bros. Tournament
6-8 p.m. Wednesday, Aug. 7
Orange Public Library & History Center, 407 E. Chapman Ave.

Silverado
After Work Fitness Hike
6-7 p.m. Monday, Aug. 5
Limestone Canyon Nature Preserve – Hicks Haul Road Staging Area, Jeffery Rd. & Hicks Haul Rd.

Tustin
Movies in the Park: Casablanca
5:30-8:10 p.m. Thursday, Aug. 8
Peppertree Park, 230 W. First Street

Yorba Linda
Pajama-Rama
7-7:45 p.m. Wednesday, Aug. 7
Yorba Linda Public Library, 18181 Imperial Hwy.




DISTRICT

STAFF
Martha Ochoa
Chief of Staff

Eugene Fields
Communications Director

Martin Gardner
Policy Advisor

Carrie O'Malley
Policy Advisor

Chris Nguyen
Policy Advisor

Christine Richters
Executive Aide



District Map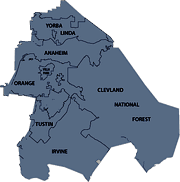 Anaheim, Irvine, Orange, Tustin, Villa Park, Yorba Linda, El Modena, North Tustin, Orange Park Acres, the Canyon Communities

Stay Updated!