December 20, 2013
Volume 1

Issue 49

Merry Christmas and Happy New Year!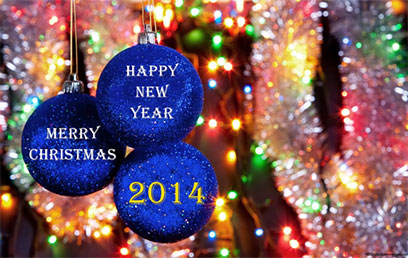 Supervisor Todd Spitzer and his staff sends their warmest greetings in this holiday season to you and your family, with best wishes for the new year.
May your holiday season be filled with joy and love.

Board of Supervisors Rejects Spitzer Proposal for Social Host Ordinance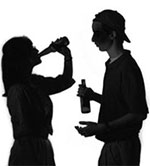 Earlier this week, the Orange County Board of Supervisors rejected the proposed Social Host Ordinance (SHO) that would have been enforceable in the unincorporated areas of Orange County. The ordinance was initiated by Supervisor Todd Spitzer, long-time advocate for DUI prevention efforts and MADD Outstanding Prosecutor awardee. Supervisor Spitzer agendized the Social Host Ordinance in hopes of raising awareness regarding the dramatic problem that underage drinking and underage drinking and driving has become in Orange County. His hope in bringing the SHO to the Board of Supervisors was to offer another solution in the fight against underage drinking and driving. Spitzer also believes that the SHO would have brought attention to the dramatic youth health and welfare issues that have plagued Orange County due to underage drinking.

"I will continue to advocate for the SHO and its use as a prevention tool in Orange County," Supervisor Spitzer said. "The SHO remains one of the four best practices in the prevention of DUI as advocated by the Orange County DUI Task Force. I am pleased that the discussion has now been brought to the table here in Orange County."

Devastating statistics have shown the need for a Social Host Ordinance in Orange County.

"The numbers of Orange County underage youth drinking alcohol and driving has reached epidemic proportions," Supervisor Spitzer said. "In one year in Orange County, there were almost 1,000 underage misdemeanor DUI convictions and 150 Orange County minors who caused serious bodily injury or death in a DUI incident. 52% of underage minors are consuming alcohol at a friend's home. The Social Host Ordinance would have helped combat this crisis."

A Social Host Ordinance holds adults responsible for knowingly hosting an underage gathering where alcohol is being consumed. The first violation would have called for a $750 administrative fine. A second or any subsequent violation of the SHO would have resulted in a misdemeanor with a fine up to $1,000. Currently 8 OC cities have a Social Host Ordinance: Garden Grove, Huntington Beach, Irvine, La Habra, Laguna Beach, Laguna Hills, Mission Viejo, and Orange. Other California counties that currently have a county Social Host Ordinance include Contra Costa, Sacramento, San Bernardino, San Diego, Santa Barbara, Santa Clara, and Ventura.

Four Best Practices regarding DUI Prevention were recently discussed at the OC DUI Summit in February of 2013. The DUI Summit was co-hosted by Supervisor Spitzer, OC Health Care Agency, MADD, Auto Club, and Concordia University Irvine. These Best Practices include: Social Host Ordinance, Responsible Beverage Servicing, Checkpoints/Saturation Points, and Educational Campaigns.

Speaking in support of the Social Host Ordinance at today's BOS meeting included:

John Saliture, father of Allison Saliture – DUI victim killed in Cypress in 1994 by a driver who drank in a social home setting
Chief Kevin Rainey, Garden Grove Police Department
Desiree Vargas, daughter of DUI victim tragically killed in Irvine in 2004 by Brandon Friend underage (19-year old) DUI driver leaving a house party
Trish Kelly, Mayor Pro Tem of Mission Viejo
Taya Chase, Victim of DUI crash in 2009 in San Diego where the 17-year old perpetrator had been drinking at a house party in a social host setting, Director of Court Services SCRAM, DUI Task Force Member, MADD Volunteer
Deputy Chief Mike Hamel, Irvine Police Department
Silas Miers, MADD
Sharene Walter, Vice President of Advocacy, 4th District PTA
Dan Gleason, Garden Grove Drug-free Coalition
Dr. Jeff Hittenberger, Chief Academic Officer, OC Department of Education
In addition, formal letters of support were submitted by Orange County Sheriff Sandra Hutchens, Orange County Superintendent of Schools Dr. Al Mijares, the Hospital Association of Southern California, Fourth District PTA, and the Automobile Club of Southern California.

"This is not the last that will be seen of the SHO," Supervisor Spitzer said. "Many cities have expressed interest in pursuing a SHO, and my hopes are that the County of Orange may adopt this most needed ordinance sometime in the future."

The proposed O.C. SHO and all related documents for this agenda item may be accessed here.

Board of Supervisors Move Revised Dangerous Dog Ordinance Forward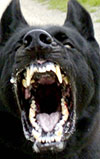 On Tuesday, the Orange County Board of Supervisors approved the "first reading" of a revised dangerous dog ordinance. On January 14, 2014, Supervisors will consider the vicious dog ordinance's "second reading," at which point the Board may choose to adopt the ordinance for the County.

"If a dog, without provocation, kills a human being or inflicts severe injury on a human being, I want that dog put down," Supervisor Todd Spitzer said.

The revised dangerous dog ordinance replaces the old ordinance's two classifications of potentially dangerous dogs and vicious dogs with new classifications of Levels 1, 2, or 3, giving more specific categories of a dog's threat level to the public.

The old dangerous dog ordinance allowed OC Animal Care broad authority to determine what to do with a vicious dog, including returning it home to its owners. Under the new classifications, OC Animal Care will be required to destroy any dog classified as Level 3.

Any dog owner whose dog is to be classified at one of the three levels is entitled to an administrative hearing. After the administrative hearing, the Director of OC Animal Care will determine the dog's classification to be at Level 1, 2, or 3, or the Director may determine the dog is not dangerous at all and not assign it a level. Dog owners may appeal the Director's decision to the Superior Court.

Supervisor Spitzer Halts CEO Procurement Office from Its Attempt to End Tracking of County Employee Travel Expenses in Audits of Purchasing Cards


Earlier this week, the Orange County Internal Audit Department presented five audits to the Board of Supervisors. One of the audits contained a proposal by the County CEO Procurement Office (CPO) to eliminate hotels, conferences/events, airfare, rental cars, membership organizations, and publications from future audits of County purchasing cards.

"Why would you ever want to remove travel expenses from an audit report?" Supervisor Todd Spitzer said. "These are the areas most rife for abuse."

The CPO responded to the various Internal Audit Department concerns in the 27-page audit about transactions on County purchasing cards.

Buried in a pair of responses on pages 15 and 26, the CPO wrote, "In an effort to generate a 'Duplicate Transactions' report CPO suggests the following purchases be eliminated from the report: hotels, conferences/events, airfare, rental cars, membership organizations, and publications. CPO also suggests transactions under $1,000 be eliminated from the report."

The five audits presented to the Board were under a single agenda item in the consent calendar. Supervisor Spitzer pulled the item to discuss the CPO response suggesting the elimination of travel expense tracking in future audits of County purchasing cards.

Supervisors unanimously adopted the four other audits, and directed County staff to revise the County purchasing card audit due to the concerns raised by Supervisor Spitzer. The revised purchasing card audit is expected to return to the Board at its January 14 meeting.

The 27-page audit on purchasing cards can be read in its entirety here.

Pet of the Week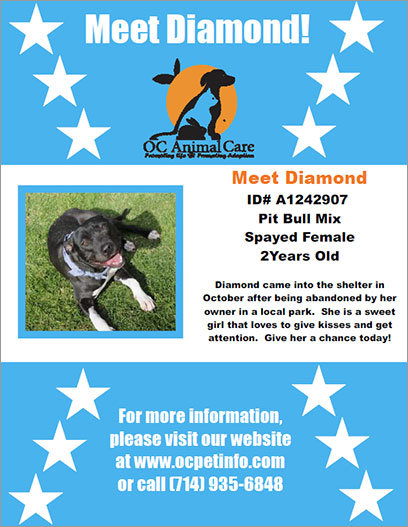 Click on the image above to view a PDF version.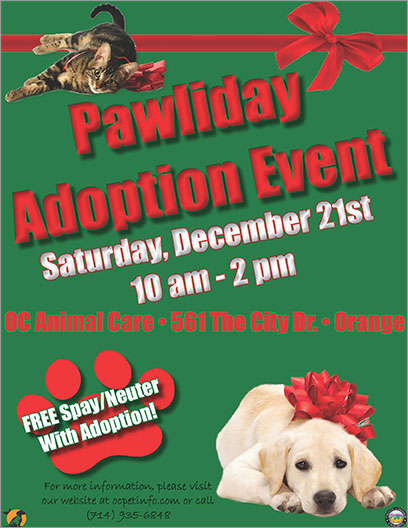 Click on the image above to view a PDF version.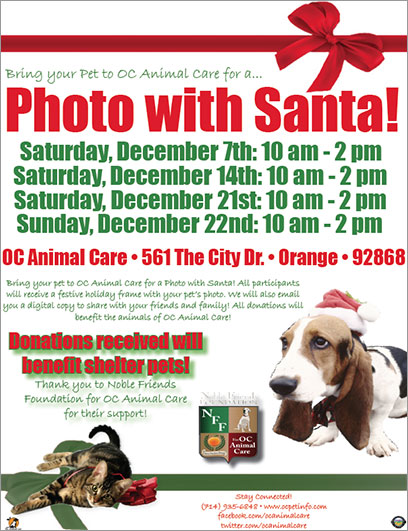 Click on the image above to view a PDF version.

Events Around the District

Anaheim
Santa & Rebecca Sweet Visit
Saturday, December 21, 11:30 AM
Anaheim Public Library – Ponderosa Branch, 240 E. Orangewood Ave.

Irvine
Orchard Hills Sunset Hike
Sunday, December 22, 4:00 PM – 6:00 PM
Orchard Hills Staging Area, Past End of Culver Dr.

Orange
Ukulele Jam!
Saturday, December 21, 11:00 AM – 12:30 PM
Orange Public Library & History Center, 407 E. Chapman Ave.

Silverado
Mountain Music Jam Up Black Star Canyon Road
Friday, December 27, 6:00 PM – 8:00 PM
Black Star Canyon Parking Lot, End of Black Star Canyon Rd. by Brown Metal Pipe Gate

Tustin
Film: Miracle on 34th Street
Monday, December 23, 6:00 PM – 8:00 PM
Orange County Public Library – Tustin Branch, 345 E. Main St.

Yorba Linda
LifeStream Blood Drive
Tuesday, December 24, 8:00 AM – 1:00 PM
Starbucks, 17474 Yorba Linda Blvd.




DISTRICT

STAFF
Martha Ochoa
Chief of Staff

Martin Gardner
Policy Advisor

Carrie O'Malley
Policy Advisor

Chris Nguyen
Policy Advisor

Christine Richters
Executive Aide



District Map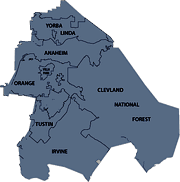 Anaheim, Irvine, Orange, Tustin, Villa Park, Yorba Linda, El Modena, North Tustin, Orange Park Acres, the Canyon Communities

Stay Updated!