March 28, 2014
Volume 2

Issue 12

Orange County Fire Authority Opens New Fire Station in Tustin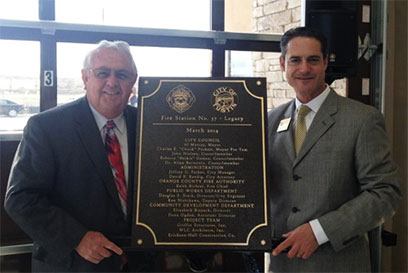 Tustin Mayor Pro Tem Chuck Puckett and OCFA Director Todd Spitzer Hold the Dedication Plaque at the Grand Opening of OCFA Fire Station Number 37.
Yesterday, the Orange County Fire Authority (OCFA) held the grand opening of the new location of OCFA Fire Station Number 37. The fire station, previously located at 14901 Red Hill Avenue, moved two miles east to 15011 Kensington Park Drive.

"This new building replaces a 42-year-old facility and will enable our firefighters to better protect Tustin residents," OCFA Director Todd Spitzer said. "The new location helps maintain response standards and helps OCFA better serve residents in new developments in the Tustin Legacy, the District, and Columbus Grove."

The previous fire station was built in 1972 by the former Tustin Fire Department. This new fire station broke ground in February 2013 and was completed in 13 months. City of Tustin taxpayers paid $5.4 million for this project. WLC Architects developed a design to help the new fire station blend into the surrounding community, and Erickson-Hall Construction built the station on schedule.

The old Fire Station Number 37 ran 1,922 calls in 2013, and the new station will have enhanced capabilities to meet those calls and additional calls that arise from new developments. The new station will be able to take advantage of the new Tustin Ranch Road extension to more efficiently serve the community.

The new building is Leadership in Energy and Environmental Design (LEED) certified because the building was constructed and designed with environmentally-responsible material.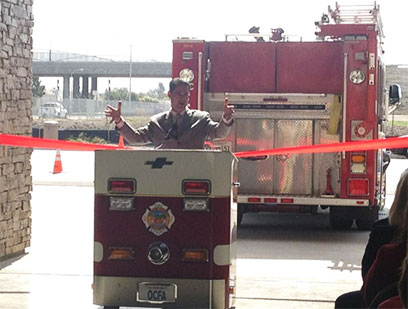 OCFA Director Todd Spitzer speaks at the grand opening of Fire Station Number 37.

Public Invited to Attend Unveiling of OC Crime Victims' Monument Design on Saturday, April 12

Supervisor Todd Spitzer encourages the public to attend the Saturday, April 12 unveiling of the design selected for the OC Crime Victims' Monument, which will be built at William R. Mason Regional Park in Irvine.

"Victims' rights are civil rights, and the level of interest from designers from around the world is a huge statement of how victimization is an issue that affects all walks of life," Supervisor Spitzer said. "The Crime Victims' Monument serves to pay tribute to all crime victims and those touched by crime while providing a feature that complements the landscape of the park."

Speakers at the April 12 unveiling include Orange County Sheriff Sandra Hutchens, Monique Jackson representing victims of sexual assault, and Erin Runnion speaking about crimes against children.

The contest was announced in April 2013. There were 59 entries submitted by the September 30 deadline. The OC Crime Victims' Monument judging panel selected five finalist designs, which were then publicly revealed in November by Supervisor Spitzer.

The finalists then submitted more detailed designs, which were publicly unveiled in February. The public was able to view detailed designs online or in person at the Old Orange County Courthouse. Public comments were accepted online and in person as well during the viewing period.

The OC Crime Victims' Monument judging panel met on Tuesday and selected the final design for the monument. The selected design will be announced at Mason Park on Saturday, April 12 as part of National Crime Victims' Rights Week.

Finalist Design by Man-Foon Chu of
Bellevue, Washington

Finalist Design by Joaquin Ochoa of
Mexico

Finalist Design by Ivan Juarez of
Mexico

Finalist Design by Jason Zerafa of
New York, New York

Finalist Design by Marija Cvejic of Yugoslavia

OCTA & Metrolink Offer Angels Express for Weeknight Home Games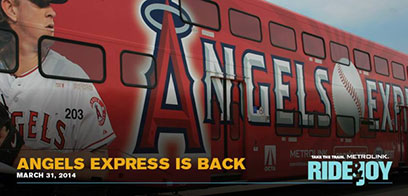 Beginning this Monday, March 31, the Angels Express returns for all weeknight home games at Angel Stadium during the 2014 regular season. Sponsored by the Orange County Transportation Authority (OCTA) and Metrolink, the Angels Express arrives at Angels Stadium 30-45 minutes before the game.

"The Angels Express is a great way for fans to get to the game without having to deal with freeway traffic," said OCTA Director Todd Spitzer, who is also an alternate Metrolink Director. "With the Angels Express, fans can save on parking fees and gas, and the train even drops you off in the Angel Stadium parking lot."

OCTA is also sponsoring a special Angels Express Fan Friday on April 11 at 5 PM at the Irvine Metrolink Station. The first 100 people at the event will be able to ride the Angels Express for free. Fan Friday will also offer free food and live music. Non-perishable food donations will be accepted, and prizes and Angels giveaways will be provided. The Angels Express will depart Irvine at 5:59 PM. For more information about the special Fan Friday, visit octa.net/fanfriday.

Angels Express tickets are discounted from normal Metrolink prices: roundtrip tickets are $7 for adults, $6 for seniors and the disabled, $4 for children ages 6-18, and free for children 5 and under with a paying adult. Additionally, select Angels games will have discounted game tickets if purchased from angels.com/octa.

The Angels Express connects to Angels Stadium from Metrolink stations in Laguna Niguel/Mission Viejo, Irvine, Tustin, Santa Ana, Orange, Fullerton, Buena Park, Norwalk/Santa Fe Springs, and L.A. Union Station. For Friday night games, a second Angels Express train serves Anaheim Canyon, West Corona, North Main Corona, Riverside-La Sierra, and Riverside-Downtown.

Parking is free at all Metrolink stations serviced by the Angels Express, except for L.A. Union Station and Norwalk/Santa Fe Springs.

For more information, visit octa.net/angelsexpress or metrolinktrains.com/angelsexpress.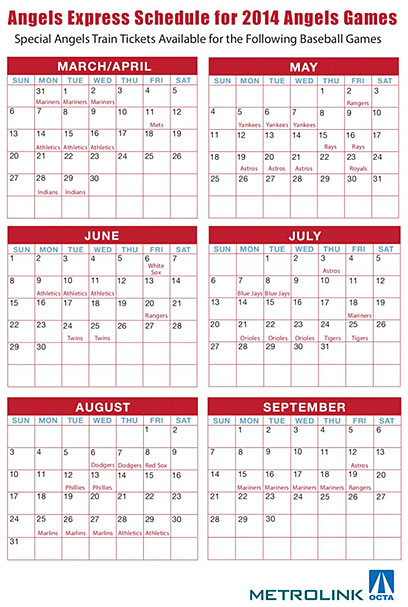 Click on the image above to view a PDF version.

Orange County Fire Authority Offers Fire Station Tours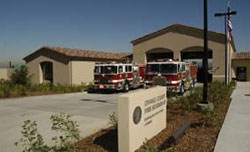 The Orange County Fire Authority (OCFA) now offers tours of its 79 fire stations. OCFA serves 23 of Orange County's 34 cities, as well as all of the County's unincorporated areas.

"Tours are a great opportunity for the public to learn about what firefighters do on a daily basis," OCFA Director Todd Spitzer said. "I encourage all citizens to take the opportunity to tour an OCFA fire station."

Any individual or group can take a 30-45 minute tour. Tours allow the public to meet firefighters, see day-to-day fire station operations, and view firefighting equipment.

There are 23 OCFA fire stations in the Third District, with 11 in Irvine, 3 in Tustin, 3 in Yorba Linda, 3 in Silverado Canyon, 1 in North Tustin, 1 in Trabuco Canyon, and 1 in Orange serving Villa Park. The Cities of Irvine, Tustin, Villa Park, and Yorba Linda, along with the unincorporated areas of the Third District are all served by OCFA. The Cities of Anaheim and Orange have their own fire departments.

No more than 25 people can attend a tour. Any children attending must be at least four year of age, and there must be at least one adult chaperone per five children.

Tour request forms should be submitted at least two weeks in advance. Fire stations are on 24-hour call, so tours are subject to delay or cancellation at the last minute in case of an emergency.

Pet of the Week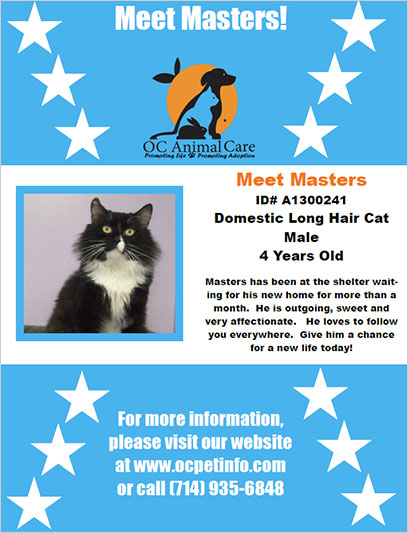 Click on the image above to view a PDF version.

Events Around the District

Anaheim
Family Storytime
Monday, March 31, 7:00 PM
Anaheim Public Library, Canyon Hills Branch, 400 Scout Trail

Irvine
20th Annual Teen Summit
Saturday, March 29, 9:00 AM
Lakeview Senior Center, 20 Lake Rd.

Orange
Monday Mysteries Book Club – "The Black Country" by Alex Grecian
Monday, March 31, 2:00 PM – 3:00 PM
Orange Public Library & History Center, 407 E. Chapman Ave.

Silverado
Mountain Lion Lecture
Saturday, March 29, 10:30 AM – 1:30 PM
Orange County Fire Authority Station #16, 28891 Modjeska Canyon Rd.

Tustin
Korean Language Practice Workshop
Thursday, April 3, 7:00 PM – 8:30 PM
Orange County Public Library – Tustin Branch, 345 E. Main St.

Villa Park
Villa Park High School Band Concert
Friday, March 28, 6:00 PM
Villa Park High School, 18042 E. Taft Ave.

Yorba Linda
Where Are Your Kids Online?
Saturday, March 29, 10:00 AM – 11:30 AM
Yorba Linda Public Library, 18181 Imperial Hwy.




DISTRICT

STAFF
Martha Ochoa
Chief of Staff

Chris Nguyen
Senior Policy Advisor

Carrie O'Malley
Senior Policy Advisor

Martin Gardner
Policy Advisor

Christine Richters
Executive Aide



District Map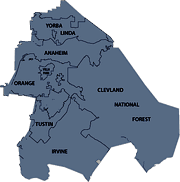 Anaheim, Irvine, Orange, Tustin, Villa Park, Yorba Linda, El Modena, North Tustin, Orange Park Acres, the Canyon Communities

Stay Updated!