February 5, 2016
Volume 4

Issue 3

Board of Supervisors Praises Capture of All Three OC Jail Escapees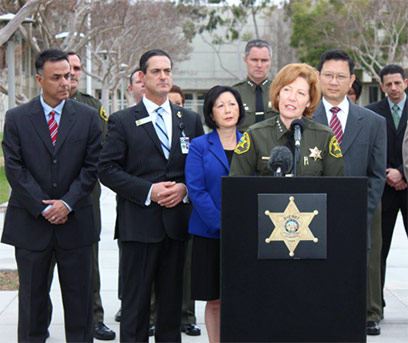 Members of the Orange County Sheriff's Department with OC Sheriff-Coroner Sandra Hutchens (podium) Third District Supervisor Todd Spitzer, Chairwoman and Fifth District Supervisor Lisa Bartlett, and First District Supervisor Andrew Do
(Portions courtesy of County Executive Office)

Representatives of the Orange County Board of Supervisors joined Sheriff Sandra Hutchens at a press conference as the Sheriff's Department announced the capture of escaped inmates Hossein Nayeri and Jonathan Tieu by the San Francisco Police Department. With these arrests, all three inmates that escaped from the Central Men's Jail in Santa Ana are now in custody.

"We are grateful for the expertise and hard work of the Orange County Sheriff's Department, and its collaboration and leadership in working with other law enforcement agencies," stated Board Chairwoman Lisa Bartlett. "They deployed every resource available and were unwavering in their pursuit of these hardened criminals."

Escaped inmate Bac Duong was the first to return to custody when he turned himself in on Friday, January 29. "Despite the dangerous nature of these criminals, I am thankful our Sheriff's deputies arrested the escapees without incident or risk to the public," remarked Vice Chair Michelle Steel.

This morning, escaped inmates Tieu and Nayeri were taken into custody by the San Francisco Police Department after being notified by a local citizen who recognized the white van that the fugitives were believed to be using. "Our Sheriff called on her far-reaching network of law enforcement partners to bring these criminals back into custody," said Supervisor Todd Spitzer. "My colleagues and I acted quickly to partner with Sheriff Hutchens and contribute $150,000 from the County to the increase the reward to $200,000. We were proud to lend her our full support in order to apprehend the fugitives."

Supervisor Andrew Do praised the Sheriff's use of state-wide law enforcement partnerships and cited the need to keep the safety of Orange County residents as the highest priority. "Sheriff Sandra Hutchens and Orange County's deputy sheriffs' efforts led directly to the public assistance that resulted in these arrests. I will be working with my colleagues to make sure that our law enforcement agencies have the necessary resources and take steps to prevent an escape like this from happening again."

The manhunt lasted eight days and details of the escapees' whereabouts during that time will be the subject of an ongoing investigation. The Board of Supervisors was kept apprised of ongoing developments in the manhunt, and will work with the Sheriff's department to provide evaluation and recommendations for future actions. "A jailbreak like this is serious business," stated Supervisor Shawn Nelson. "Their capture is just the first step in a series of actions the Sheriff's department will undertake to continue to ensure the safety of Orange County residents."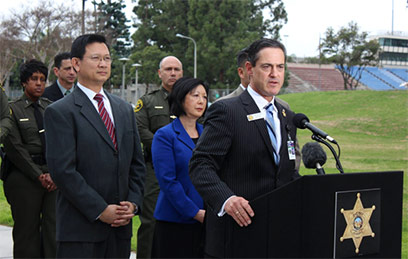 First District Supervisor Andrew Do, Chairwoman and Fifth District Supervisor Lisa Bartlett and Third District Supervisor Todd Spitzer with members of the Orange County Sheriff's Department
Related Links:
http://www.ocregister.com/articles/escape-702272-arrested-county.html
http://www.latimes.com/local/california/la-me-oc-jail-escape-sg-storygallery.html
http://www.usatoday.com/story/news/nation/2016/01/31/recaptured-inmates-returned-orange-county-jail/79606624/

Supervisor Todd Spitzer Speaks at Human Trafficking and At Risk Youth Awareness Symposium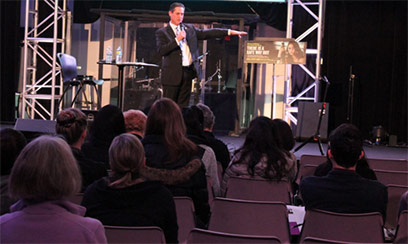 Supervisor Todd Spitzer talking about the signs of human trafficking
Supervisor Todd Spitzer spoke at the Human Trafficking and At Risk Youth Awareness Symposium that was hosted by Saddleback Church and Yorba Linda Friends Church. Speakers included Tom Holladay of Saddleback Church; Skip Lanfried of Yorba Linda Friends Church; Andrew Gonzalez from LAPD/South Bureau Human Trafficking Task Force; Deputy Clay Cranford, Cyber-Safety Cop; U.S. Representative, 39th District, Ed Royce and a special presentation by Oree, a survivor of Human Trafficking in Orange County.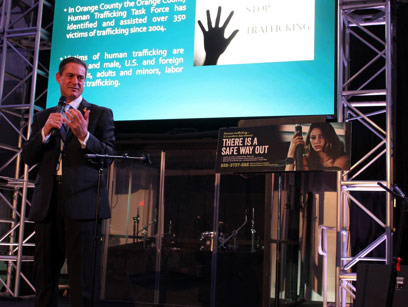 Supervisor Todd Spitzer
"It was an honor to speak at Saddleback Church about stopping human trafficking. It's a serious issue and it happens here in Orange County," said Supervisor Todd Spitzer. Supervisor Spitzer talked about the efforts of the Orange County Human Trafficking Taskforce and the signs of trafficking. In addition, Supervisor Spitzer commended the legislative change from treating women who are sexually exploited from being treated as criminals to being treated as victims.

Find out more about how to help in stopping Human Trafficking, click here

Related Links:
http://www.ocregister.com/articles/trafficking-701878-human-ann.html

Orange Park Acres Annual Meeting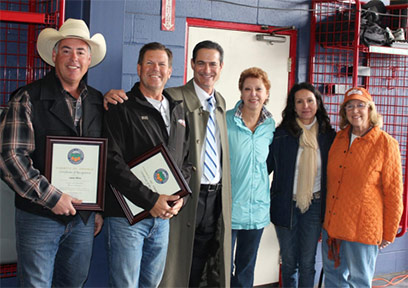 Outgoing OPA Directors Lance Mora and Bill Klovstad, Supervisor Todd Spitzer, OPA President Laura Thomas, OPA Treasurer Kimiya Leuteritz and Orange Mayor Tita Smith
Supervisor Todd Spitzer attended the Orange Park Acres Annual Meeting. Outgoing OPA Directors Lance Mora, Bill Klovstad, John Cox and Kimiya Leuteritz were recognized for their service on the Orange Park Association.

For more information regarding OPA, click here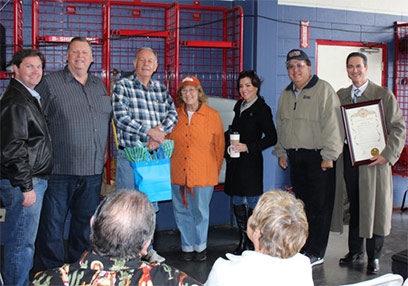 Orange Council Member Fred Whitaker, Orange Mayor Pro Tem Mark Murphy, John Cox, Orange Mayor Tita Smith, Orange Council Member Kim Nichols, Orange Council Member Mike Alvarez and Supervisor Todd Spitzer

Supervisors Approve Temporary Shelter for Homeless during Rains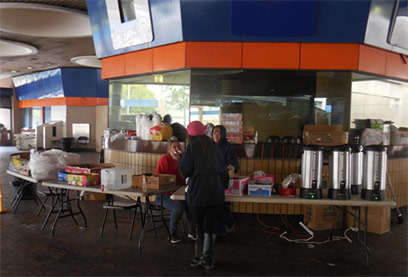 Santa Ana Transit Terminal
(Portions courtesy of County Executive Office)

Eighty homeless individuals were housed Saturday evening at the Santa Ana Transit Terminal during Saturday evening rains, the first activation of the temporary shelter since its use was approved Friday by the Board of Supervisors.

By a unanimous vote of those attending, Board of Supervisors Chairwoman Lisa Bartlett, Vice Chair Michelle Steel and Supervisor Shawn Nelson approved an interim lease with the Orange County Transportation Authority for short-term use of the terminal. The plan was authorized earlier this week by the Federal Transit Administration, whose approval was required.

"It is critical that we make emergency shelter available to those most vulnerable during severe rain events," commented Orange County Board of Supervisors' Chairwoman Lisa Bartlett as she toured the shelter on Sunday. "I am proud to say we made it happen."

The unused bus terminal, approved during a special urgency meeting, remained open Sunday based on continued rain forecasts and the possibility of thunderstorms. Nearly one inch of rain is forecast through 4 pm with high wind gusts. "It makes good sense to use an existing resource like the vacant transit terminal to put a roof over the heads of those in need with the amount of continuing rain we are expecting this year," added Vice Chair Michelle Steel.

The terminal will be opened as needed through June on an emergency basis to provide shelter. Mats and blankets are available as well as water, coffee and light snacks. The County has contracted with Mercy House, which operates the county's two overnight armory shelters, to provide the temporary services at the empty bus terminal. "Serving those in need requires a portfolio approach. We are fortunate to be able to use the transit terminal as part of the County's portfolio and provide short-term relief from severe storms," remarked Supervisor Andrew Do.

The use of the Santa Ana Transit Terminal as a rainy-weather, emergency shelter is a short term solution while the County works on development of a 200-bed, year-round emergency shelter/multi-service center in north-central Orange County sited by the Board of Supervisors last fall. "We get to look outside at the sheets of rain today from the comfort of our own homes and say, 'I am blessed that I have a roof over my head for me and my family.' Today we need to think about those that don't and ask what we can do about it," stated Supervisor Todd Spitzer.

Mercy House conducted outreach about the temporary shelter's availability Saturday in the Orange County Civic Center, where the terminal is located. Teams with the County Health Care Agency also distributed information; 211 OC, which provides additional services to the needy on behalf of the County, also distributed activation notices to a broad network of public and private partners.

"The word is out that the shelter is open during heavy rains. This bus terminal provides a convenient and safe location for our vulnerable Civic Center homeless population during these treacherous El Niño storms," said Supervisor Shawn Nelson.

TCA Launches Environmental Insight Newsletter


(Portions courtesy of TCA)

The Transportation Corridor Agencies (TCA) operate The Toll Roads in Orange County, but few know about the agencies' dedication to long-term environmental protection and management programs. These programs contribute to a healthier environment and preserve the area's scenic beauty for residents and future generations.

TCA has launched "Environmental Insight," a bimonthly electronic newsletter that will feature how TCA uses the best scientific practices to preserve and restore local natural areas in partnership with universities, conservation groups and fellow agencies. To sign up for the newsletter, send an email to EnviroOptIn@TheTollRoads.com. To view past editions, please click here.

Pet of the Week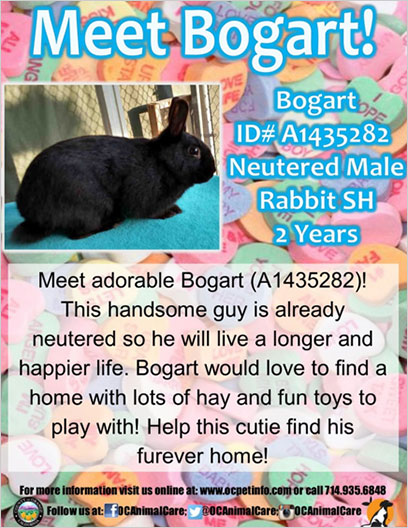 Click on the image above to view a PDF version.

Events Around the District

Anaheim
Family Story Time
Saturday, February 6, 11:00 AM
Anaheim Public Library – East Anaheim Branch, 8201 E. Santa Ana Canyon Rd.

Discover the Lore of Precious Gems
Thursday, February 11, 4:00 PM
Anaheim Public Library – Canyon Hills Branch, 400 Scout Trail

Irvine
Orange County Great Park Farmers Market
Sunday, February 7, 10:00 AM – 2:00 PM
Farmers Market at the Great Park

Opening of the Trabuco Center
Saturday, February 20, 10:00 AM
Trabuco Center, 5701 Trabuco Road

Orange
"Smile Book Talk and Crafts"
Thursday, February 11, 3:30 PM
Orange Public Library & History Center, 407 E. Chapman Ave.

STEAM for Teens
Saturday, February 13, 2:00 PM
Orange Public Library & History Center, 407 E. Chapman Ave.

Silverado
Pilates
Wednesday, February 10, 5:30 PM
Silverado Community Center, Building A, 27641 Silverado Canyon Rd.

Tustin
Family Activities and Programs
Tuesday, February 9, 4:00 PM
Orange County Public Library – Tustin Branch, 345 E. Main St.

Farmers Market
Wednesday, February 10, 9:00 AM
El Camino Real & 3rd St.

Villa Park
Love the Life You Live – Health Presentation
Thursday, February 11, 11:00 AM
Orange County Public Library – Villa Park Branch, 17865 Santiago Blvd.

Family Programs
Saturday, February 20, 3:00 PM
Orange County Public Library – Villa Park Branch, 17865 Santiago Blvd.

Yorba Linda
Opera Talk: The Magic Flute
Saturday, February 6, 2:00 PM
Yorba Linda Public Library, 18181 Imperial Hwy.

Nixon Library Concert, Valentine Cabaret featuring Marleena Barber and Rob Woyshner
Sunday, February 7, 1:30 PM
Richard Nixon Presidential Library & Museum, 18001 Yorba Linda Blvd.


For questions or comments regarding Spitzer's E-Newsletter
please contact the Supervisor's office staff at: (714) 834-3330 or Melanie.Eustice@ocgov.com


DISTRICT

STAFF
George Cardenas
Chief of Staff

Melanie Eustice
Communications Director

Chris Nguyen
Senior Policy Advisor

Carrie O'Malley
Senior Policy Advisor

Martin Gardner
Policy Advisor

Christine Richters
Executive Aide

Kassee Moseley
Executive Secretary



District Map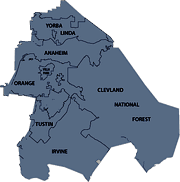 Anaheim, Irvine, Orange, Tustin, Villa Park, Yorba Linda, El Modena, North Tustin, Orange Park Acres, the Canyon Communities

Stay Updated!