June 20, 2011
Volume 2, Issue 11
NELSON TEAM
Denis Bilodeau
Chief of Staff

Audra Adams
Policy Advisor /
Communications Director

Steve Spernak
Policy Advisor

David Zenger
Policy Advisor

Scott Carpenter
Policy Advisor

Mark Lopez
Executive Aide
---


Welcome once again to my newsletter.

Dear Friends,

The Anaheim / OC Job Fair took place on Wednesday at the GardenWalk. Thank you to all those job seekers who participated and visited my information booth to pick up some valuable brochures on the county's efforts to promote job growth. Best of luck to you. For those of you unable to attend the job fair, I have included this month's calendar of events occurring at one of the one-stop centers located in Buena Park in the Fourth District. Services provided there include workshops, orientations and access to job listings.

Over the last weekend, I also attended an annual Flag Day Parade in downtown Anaheim to reflect on the meaning of our nation's flag and recognize those who served to preserve the principles it stands for.

The Fourth District and the County have other exciting opportunities to get involved both this weekend and in the coming weeks. The redistricting process, to redraw legislative boundaries, is ongoing at the County, State, and Federal levels, and your feedback is sought. Please see the information below for scheduled public meetings.

Thank you again for reading my newsletter. I hope to see you at some of these upcoming events and I look forward to continuing to serve you at the County level.

Sincerely,
Shawn Nelson.
County Proposed Budget Approved

This past Tuesday the Board of Supervisor reviewed and approved a proposed budget for Orange County. While the economy still presents challenges and uncertainties, the County is proceeding cautiously with our spending plan to provide the best services in a cost effective manner.

Though Orange County still faces ongoing fiscal challenges, I'm proud to report that the Board of Supervisors has taken steps to address these challenges. This year's proposed budget is balanced and sets aside an appropriate amount of reserves to comfortably operate county services.

Below is a brief overview from the County Executive Office's proposed budget analysis:

"The Fiscal Year 2011-12 Proposed Budget presented to the Board of Supervisors reflects a fourth consecutive year of 5% Net County Cost (NCC) reduction for General Fund agencies. This reduction enables the County to achieve its goal of developing a structurally balanced budget that does not rely upon reserves to support ongoing expenditures.

The recommended County budget plan totals $5.6 billion. When compared to the FY 2010-11 adopted budget, these amounts reflect an increase of $145.8 million (2.7%) and decrease of 490 positions (2.8%). The budget increase is primarily associated with the growth in program caseloads for Community Services and the repayment of the Pension Prepayment Bonds."

The Board of Supervisors and the CEO's Budget Office will continually be working to assure our county continues to spend taxpayer dollars in a responsible and efficient way.
Job Fair - Anaheim Gardenwalk

The Anaheim / OC Job Fair on June 15th was an outstanding success by any measure. The 3rd annual effort was made possible through a partnership of the City of Anaheim, Anaheim Chamber of Commerce, Orange County's Workforce Investment Boards and the County of Orange. At the start of the Fair, Supervisor Nelson welcomed all attendees and thanked Orange County businesses for participating in the event. Reports indicated that over 6000 job seekers were in attendance over the course of the day. 135 Companies participated and offered over 1700 jobs to attendees. The Job Fair was funded with Federal Workforce Investment Act (WIA) funds. Supervisor Nelson would like to thank the Executive Director of the Orange County Workforce Investment Board Andrew Munoz, and his staff, for all of their hard work and dedication to this event.

To view the June master calendar for the Buena Park one-stop center, please click below.
http://bos.ocgov.com/legacy4/newsletters/pdfs/Vol2Issue11
/bp_mastercal_onestop.pdf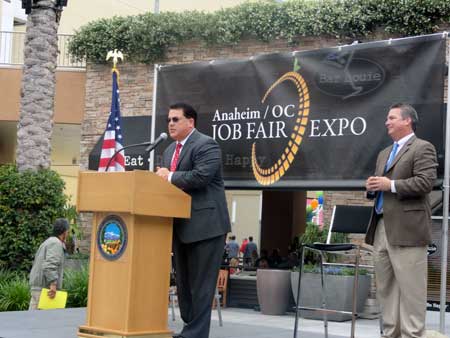 ---
Flag Day - Anaheim

Supervisor Nelson partnered with flag day event supporter Hoagy Holguin as they honor students from Magnolia, Anaheim Union and Anaheim City schools participating in the 2011 Flag Day essay contest theme of "What the Flag Means to Me." Twenty five winners received the County of Orange Certificates of Recognition that complimented their creative language, composition and passionate patriotism. In the 16 years of essay competition thousands of Anaheim students have competed in the writing contest, according to Sally Feldhaus, essay competition chair. Elizabeth Novack, Superintendent of the Anaheim School District, attended the ceremonies and extended thanks to Supervisor Nelson for the commendations to her school district winners.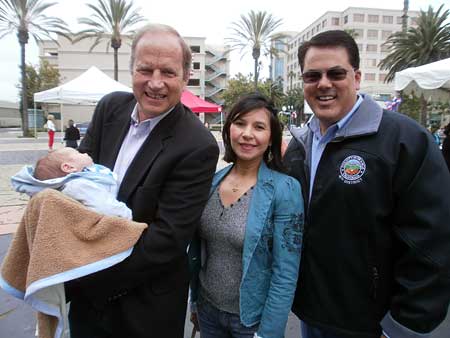 Top picture – Assemblyman Chris Norby, Martha Norby, Supervisor Nelson, and the newest Norby addition, baby Johnathan Norby.

Bottom left – Supervisor Nelson is joined by his son Shane and Grand Marshal and veteran Frank Feldhaus and the event producer Sally Feldhaus.

Bottom right – Supervisor Nelson and his son Shane are joined by Anaheim realtor Paul Kott and his father, Dr. William Kott who was honored as one of the eight WWII veterans who participated in the Flag Day parade.
In response to recent stories examining the county's internal Human Resources Audit the Board of Supervisors has created an ad hoc committee to review the findings by the County Performance Auditor. Supervisor Nelson, along with Supervisor Bates, will serve on the committee to review and examine the findings in order to recommend corrective action. To read more, please click the link below.
http://www.ocregister.com/opinion/mauk-303736-county-crown.html

At the June 7th the Board of Supervisors meeting the Board heard dozens of comments from the community and county employees in response to the report released by the County Performance Auditor. The story was reported on by the Orange County Register; to read the article, please click the link below
http://taxdollars.ocregister.com/2011/06/07/pay-raises-at-top-leaves-county-employees-in-tears/84745/
The 4th District has vacancies on the following commissions:

Waste Management Commission

Public Finance Advisory Committee


If you are interested in serving on one of these committees,
please call Audra Adams at (714) 834-3998.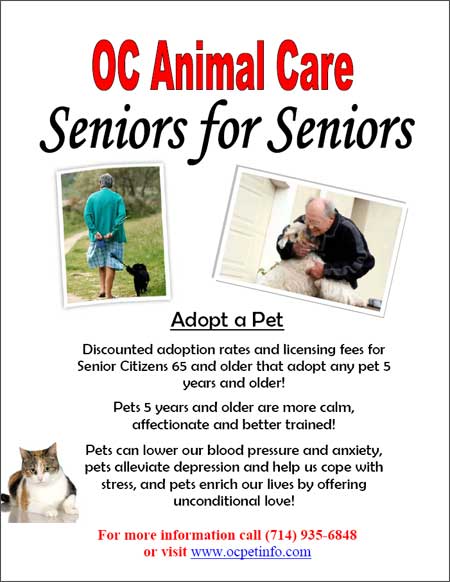 Click on the image above to view a larger version.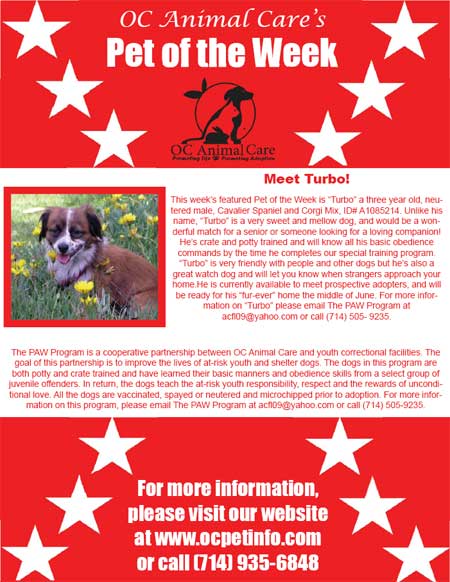 Click on the image above to view a larger version.
4th District Certificates

Kenji Hata – First Place overall, NJROTC's Brain Brawl Competition
Preston Valder – OC Register's Boy Golfer of the Year
Young Legislators Graduates – Helena Kang, Joandra Martinez, Luilly Martinez, Rofiah Pou, Vanessa Rosales, Luis Soriano, Haley Wu, Daniel Biviano, Ana Silva
Placentia-Yorba Linda Unified School District's Most Significant Contribution Awardees – Trisha Michaud (Tuffree Middle School), Nikki Linen (Valadez Middle School), Rosa Hernandez (El Dorado High School), Rich Langenwalter (Valencia High School)
Anaheim Flag Day 2011 Essay Winners – Lulin Liu, Andrea Cano, Stephanie Nguyen, Kaitlyn Allen-O'Gara, Chantal Mendoza, Nicole Czerner, Emily Coronado, Steven Trinh, Xitlalic Torrico, Jalyn Whitley, Lin Alsabbagh, Natali Echegoyen, Alondra Torrez, Anthony Argumedo, Edgar Cruz, Pamela Santaolaya, Leslie Flores, Elizabeth Gonzales, Jessica Derosas, Daisy Avalos, Tina Sorensen, Clio Gulbe Lolohea Pauu, Jenny Le, Bella Apahidean, Tony Ong, Brianna Thomas, Francisco Martinez, Lupe Hernandez, Alina Huynh, Anh Tran, Daisy Frias
El Dorado High School Graduates – Madeline Suchard (National Merit Scholar Finalist), Sang Yoon Lee (Arts, Dance Team), Kathryn Grueter (1500 hours of community service), Janette Takeda (Athlete of the Year)
Savanna High School Graduates – Mike Quigley Legacy Awardees – Casey Snooks, Kanoa Smith, Jessica Ngo, Rebecca Goss

Please contact our office if you know of an individual who deserves recognition for outstanding community or public service.
Contact: Steve Spernak 714-834-3440.
Are you interested in the redistricting process? If so, attend one of these mettings!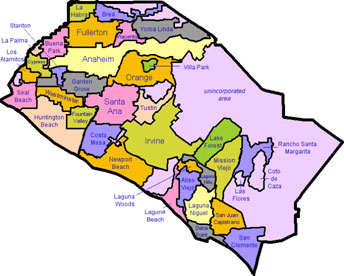 Scheduled Redistricting Committee Meetings

June 23 – 6 p.m.
Mission Viejo City Hall, Council Chambers
200 Civic Center
Mission Viejo
June 30 – 2 p.m.
Board Hearing Room, Hall of Administration
Santa Ana

July 7 (if needed) – 2 p.m.
Board Hearing Room, Hall of Administration
Santa Ana
Supervisor Nelson and his staff would like to congratulate District Representative Neha Sata for graduating from UCI this past weekend. Seen below, Neha enjoys her shining moment with Supervisor Nelson's staff members Steve Spernak, Mark Lopez, Audra Adams and Scott Carpenter at her graduation ceremony. Neha will use her B.A. in Political Science to advance the Supervisor's agenda of service and communications to constituents in the 4th District.
Fullerton



Supervisor Shawn Nelson cordially invites Orange County residents to attend the 17th annual Korean International Sports Festival at Cal State Fullerton the weekend of June 24th thru the 26th. Athletes, fans and sponsors will attend the opening ceremonies and welcoming address by Supervisor Nelson at 6 pm on Friday, June 24th. Vendors, restaurants and unique Korean-fusion foods will be part of the 'Olympic Village' at CSUF and the event will feature free admission to the games and competitions that are open all weekend for families and fans to enjoy.

Buena Park
Event: US REPRESENTATIVE ED ROYCE HOSTING JOB FAIR
Time: 7:00 PM – 8:00 PM
Date: Saturday, June 25th, 2011
Location: Walter D. Ehlers Community Center, 8150 Knott Avenue, Buena Park, California (CA)
Contact: Ryan Hougardy, 714-744-4130

Plancentia
Event: Placentia City Council/Redevelopment Agency Meeting
Time: 7:00 PM – 10:00 PM
Date: Tuesday, June 21st, 2011
Location: Placentia City Hall, 401 E. Chapman Ave.
For questions or comments regarding Nelson's E-News
please contact the Supervisor's office staff:
Audra Adams Ph: 714-834-3440 Email: audra.adams@ocgov.com.