July 1, 2011
Volume 2, Issue 12
NELSON TEAM
Denis Bilodeau
Chief of Staff

Audra Adams
Policy Advisor /
Communications Director

Steve Spernak
Policy Advisor

David Zenger
Policy Advisor

Scott Carpenter
Policy Advisor

Mark Lopez
Executive Aide
---


Welcome once again to my newsletter.

Dear Friends,

This week we celebrate the birth of our great nation. The Fourth of July is a time for relaxation in appreciation of the patriots who put their lives on the line to stand up to tyranny and create the world's first nation based on the idea that as Ronald Reagan put it "The source of government authority is purely subject to the will of the people, and that it has no other source of power except the people." In that spirit I'm proud to highlight the features of this edition of the Nelson E-News. The Fourth District has been busy the last few weeks. I was honored to support the Annual Korean Sports Day in Anaheim and recognize Jody Kendrick (wife of Anaheim Angels' star Howie Kendrick) for her great work with the county to assist with pet adoption. Also, the Orange County Transportation Authority has taken steps to make your commute easier. Thank you again for reading my newsletter, and I wish you the very best on this Fourth of July Weekend.

Sincerely,
Shawn Nelson.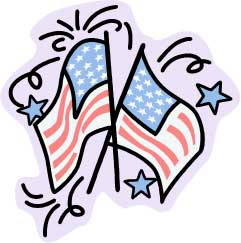 Korean Sports Festival - Cal State Fullerton

Supervisor Nelson was honored to help host the 17th annual Korean International Sports Festival at CSUF this past weekend. As part of the sports and cultural exchange, Supervisor Nelson presented athletes with festival t-shirts that were donated by Joanne Sokolski, director of the OC Office of Protocol and International Business/ Cultural program. Lapel pins, County maps and County info were also given out at the 4th district info booth over the weekend to promote OC travel, business-commerce, education and employment. As part of the opening ceremonies, Supervisor Nelson welcomed hundreds of Korean athletes, coaches, trainers, judges and representatives and wished them well in the events they would compete in over the weekend.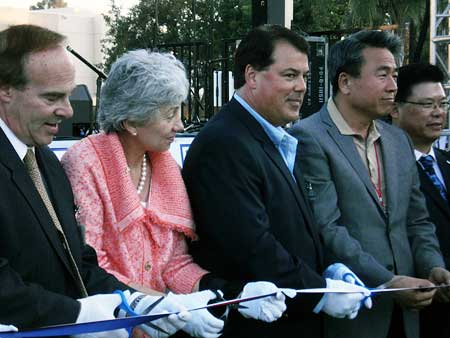 ---
Board of Supervisors honors Jody Kendrick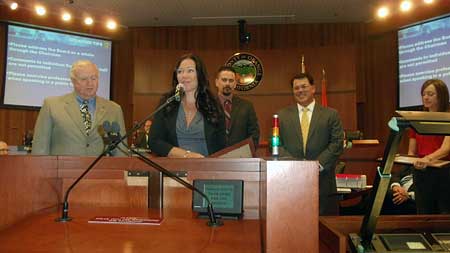 The Orange County Board of Supervisors recognized the Angels Baseball Foundation and Jody Kendrick at their regular meeting on June 28, 2011. Supervisor Nelson (left) and Chairman Campbell (center left) present resolutions honoring the efforts of Jody Kendrick (center right). The Board presented a proclamation to Mrs. Kendrick for spearheading the cooperation of the Angels Baseball Foundation and OC Animal Care to launch the Angels for Animals program back in 2008. Her passion, commitment, and strong leadership has raised over $60,000 in the past three years and has directly helped more than 400 deserving animals find new, loving families in Orange County.
The 4th District has vacancies on the following commissions:

Waste Management Commission

Public Finance Advisory Committee


If you are interested in serving on one of these committees,
please call Audra Adams at (714) 834-3998.
As Orange County continues to change and grow the flow of traffic and transportation needs are constantly changing. With that in mind the Orange County Transportation Agency (OCTA) is implementing a signal synchronization project to improve commute times. As a director on the OCTA Board, Supervisor Nelson is proud to support these projects to keep the county moving and not stuck in traffic. To learn more about how signal synchronization can improve your commute visit this link to the recent OC Register article about the program:
http://www.ocregister.com/news/traffic-304773-signals-intersections.html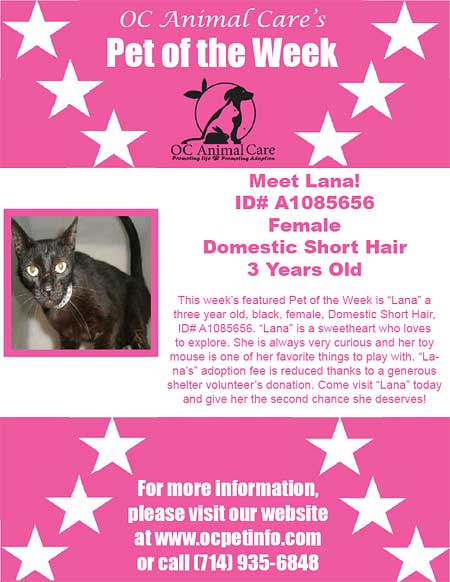 Click on the image above to view a larger version.
Five Guys Burger - Welcome to Fullerton!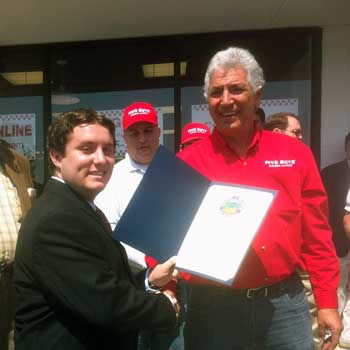 Above, Nelson staffer Nick Constantino presents a Certificate of Recognition congratulating Five Guys Burgers and Fries, and welcoming them to the Fullerton community. Five Guys Burgers and Fries is the fastest growing chain in the United States, and has been a great creator of jobs and commerce throughout the country. This is the first Five Guys Burgers and Fries to open up in Orange County's Fourth District. Known for their delicious, well done burgers and an abundance of free peanuts, Five Guys promises to fit right in and become a great destination for the Fourth District community.
---
4th District Certificates

Marcy Schaubeck – Placentia Chamber of Commerce, Outgoing Vice President
Erin Coggins - Placentia Chamber of Commerce, Outgoing President
Rosalina Davis - Placentia Chamber of Commerce, President
Victoria Mouroulis – Placentia Chamber of Commerce, President Elect
Jo Ann Sowards – Placentia Chamber of Commerce, Vice President
Mario Amaro - Placentia Chamber of Commerce, Board of Directors
Girl Scout Gold Award Recipients – Cheyenne Ashcroft, Kaysee Genovese, Gabrielle Lazaro, Lindsay Regan
Grand Opening – Five Guys Burgers and Fries, Fullerton
Troy High School – Newsweek Magazines 32nd Best School in the Nation
Valencia High School – Newsweek Magazine's Top 500 Schools in the Nation
Orange County's Top Entrepreneur – Dr. Puneet Nanda, Dr. Fresh, Inc.
Virginia Vaughan, Bella Dia Salon and Day Spa – Buena Park Chamber of Commerce Business Leader of the Year, 2011
Joe Dibsy, Sunshine Check Cashing and Loans – Buena Park Chamber of Commerce Business of the Year, 2011
Sylvia Woodside – Buena Park Chamber of Commerce, Chairwoman of the Board, 2010-2011
Dyane Townsend – Buena Park Chamber of Commerce, Board of Directors Retiree

Please contact our office if you know of an individual who deserves recognition for outstanding community or public service.
Contact: Steve Spernak 714-834-3440.
G Burger - La Habra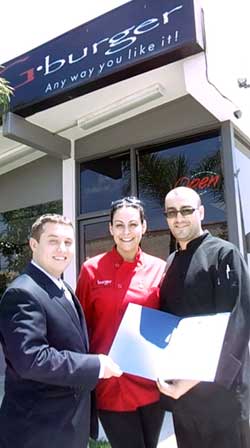 Above, Nelson staffer Nick Constantino (left), presents the Certificate of Recognition to Marina (Center) and George Makri, manager and owner of Fourth District's Restaurant of the Week, G Burger. G Burger is a relatively new restaurant that opened eight months ago in La Habra. Known for a wide variety of burgers and other great delicious foods, their signature dish, the G Burger, is already La Habra legend. With a sleek, modern feel, yet still true to the diner setting, complete with a remarkably friendly staff, G Burger is a great local gem to bring the family to, or to stop by on lunch break. They are located at 421 E. La Habra Blvd, on the corner of La Habra Blvd. and Lemon Street.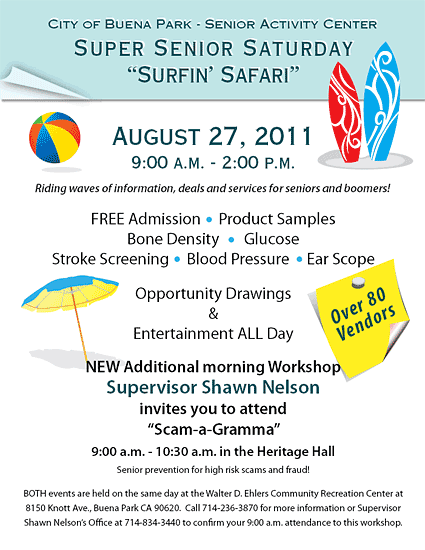 Click on the image above to view a larger version.
---
Anaheim Senior Club - Casino Luncheon

Fourth District Staffer Steve Spernak attended the Anaheim Senior Club Casino Luncheon this past weekend. Steve is pictured below with Madeline Jensen who is helping promote "Super Senior Saturday" that will be held in Buena Park on August 27th. Seniors and caregivers who want to learn about preventing financial crimes and fraud against the elderly will enjoy this event. For more information on this free event please see flyer above or call our office at 714-834-3440.
The 4th District would like to honor fallen US Army Specialist and Buena Park resident Chris Fishbeck. His memorial was held in Cypress this past week. The Fishbeck family will be amongst those recognized along with all OC Gold Star Moms at the candlelight memorial on Veterans Day, 11-11-11, in Placentia.

Supervisor Nelson sends his condolences to the family of U.S. Army Spc. Christopher Fishbeck, who made the ultimate sacrifice in serving his country. Our prayers go out to him and his family.
Placentia
Event: Placentia Planning Commission Meeting
Location: 401 E. Chapman Avenue
Date: July 12th, 2011
Time: 6:30 PM – 8:30 PM

Buena Park
Event: Buena Park Summer Concert Series, featuring Big Cats Swing Band
Location: 7520 Dale, Buena Park, CA 90620
Date: Wednesday. July 6th, 2011
Time: 7:00 PM – 9:00 PM
Absolutely Free!

Anaheim
Event: Anaheim Concert in the Park, featuring Susie Hansen Latin Band
Location: Twila Reid Park, 3100 West Orange Avenue
Date: Friday, July 8th, 2011
Time: 6:30 PM – 8:00 PM
Absolutely Free!

Fullerton
Event: Pooch Park Recycling Fundraiser
Location: Pooch Park, 201 Basque Avenue, Fullerton 92833
Date: Saturday, July 9th, 2011
Time: 8:00 AM – 1:00 PM
Bring cans, plastic, any recyclables you have!

La Habra
Event: 4th of July Celebration
Location: La Habra High School Stadium, 801 W. Highlander Avenue
Date: Monday, July 4th, 2011
Time: 5:00 PM – 9:30 PM
For questions or comments regarding Nelson's E-News
please contact the Supervisor's office staff:
Audra Adams Ph: 714-834-3440 Email: audra.adams@ocgov.com.