Welcome to Nelson's E-News!

Dear Friends,

Thank you again for reading my newsletter.

Below, please find a short description of some important, substantive County issues that the Board of Supervisors discussed at our meeting earlier this week. I have highlighted a few of the more noteworthy items from the agenda, including my votes and justification for them. I hope this will give you a greater knowledge of and insight into our County government.

As always, there are many upcoming events occurring within the Fourth District and Orange County. Please continue reading to find out more details about them, especially our OC Parks Sports Day. I would like to thank those who have participated in our recent district events, including the city elected officials and staff who attended my bimonthly city council breakfast and the residents who attended our Buena Park Senior Summit.

The County will be closed on Monday, October 10, due to the Columbus Day holiday. The Board will be dark the following day, Tuesday, October 11. The next Board meeting will be held on Tuesday, October 18 at 9:30 am. Have a safe Columbus Day weekend.

Sincerely,
Shawn Nelson.


New OCTA Public Member

Michael J. Hennessey was selected by the OCTA Board of Directors as its new public member at their September 26 meeting. The seat was vacated in May by Peter Buffa, who served for six years. During the second round of the process, Mr. Hennessey received support from nine of the 14 Directors present and eligible to vote, and was immediately sworn-in on the 18-member Board as one of the two public members.

Public members must be residents of Orange County and not currently serving, or have served within the last four years, as an elected official of a city, county, agency or special district. They are appointed to four-year terms.
---


County Cuts Cost

The Board voted in favor of cutting funding to County departments as part of an effort to counter the State's $49.5 million take in vehicle license fees. After ABx1 43 (Solorio) failed to restore the funding at the State level, County staff examined a variety of options to compensate for the loss, including employee furloughs and salary reductions.

Ultimately, three separate motions were introduced in the VLF budget adjustments: keep funding the Phoenix House; keep funding the Performance Auditor; and to make all other cuts recommended by the CEO. Supervisor Nelson voted no on all three motions due to a misguided approach to solving the current budget crisis in addition to ongoing unnecessary County expenses.

As part of his dissent, Supervisor Nelson suggested a more fiscally responsible, common sense approach to budgeting by eliminating unnecessary departments such as the Office of Independent Review and requiring that employees pay the full employee contribution portion of their retirement. In addition, cutting Public Defender employees would only result in increased costs as County funds would pay for court-appointed private attorneys, at higher rates, to retain a defendant's constitutional right to legal counsel.

This VLF loss is structural in nature, meaning that it will be a loss of approximately $49 million every year. Therefore, a more permanent solution will need to be put in place.

Please click below to view a copy of the presentation given by the Budget Director.

http://bos.ocgov.com/legacy4/newsletters/pdfs/Vol2Issue17/budget.pdf

---
RDA Funds Open Space

The Board approved the purchase of 100 acres of isolated, hilly land for $2.3 million, with Supervisor Nelson opposed.

Supervisor Nelson opposed using redevelopment agency funds for the purchase, which are intended to remove blight and improve infrastructure. Although one could argue that RDA funds can accomplish that in this project, the claim stretches the definition "to its most elastic point." The bucolic property is located far from any dilapidated urban centers for which RDA funding was originally intended.

In addition, Supervisor Nelson questioned the general necessity and "appetite" of the Board of Supervisors to purchase isolated open space areas especially when considering that the County of Orange already owns more than any other county in the United States. Although public access and recreational opportunities should be protected, the trail can be maintained without such a large land purchase.

---
Examining CalOptima Governance

Supervisor Nelson opposed a proposal to restructure the composition of the CalOptima Board of Directors. This included a provision to automatically assign the member of the Board of Supervisors whose district has the highest number of CalOptima clients.

Unfortunately, the stakeholders were not aware of the proposed changes, much less consulted on them, until last week when the item was placed on the Board of Supervisors agenda. Some of the current directors preferred that any modifications include more physician and health care provider representation and less government representation especially when managing sensitive issues such as benefit reductions on the underinsured. Admitting that CalOptima does require some improvements, the directors felt that the "most radical revision to CalOptima" since it began requires more transparency, earlier notice and more input from providers and consumers as it proceeds.

Simply having a plurality of CalOptima clients is not adequate justification for retaining permanent representation on the Board of Directors. Similarly, a Supervisor representing the most park area or landfill space in the County should not be the only voice from the Board on OC Parks or OC Waste and Recycling issues, respectively. By its very nature, a countywide agency should be subject to a rotation and any Supervisor desiring to serve on a countywide agency should retain that right. Additionally, Supervisor Nelson opposed County Counsel's involvement in introducing the item as counsel has no policy opinion related to CalOptima.

The Board voted 4-1 for staff from the County Health Care Agency to return on October 18 to present background information on CalOptima and to determine what course of action would be best for all stakeholders by November 22. Supervisor Nelson dissented due to an unrealistic timeframe. The Board defeated a motion by Supervisor Nelson, by a 2-3 vote, to table the item until February, allowing the stakeholders to sufficiently brief the Board in the interim.

---
Settlement Reached On Legal Fees from Pension Lawsuit

(Santa Ana, CA) — The County of Orange has reached a mediated settlement with the Association of Orange County Deputy Sheriffs (AOCDS) on legal fees stemming from a lawsuit filed by the County over the retroactive portion of the "3% @ 50" pension benefit that was granted to many County peace officers.

To read the entire press release, please click link below:

http://bos.ocgov.com/legacy4/newsletters/pdfs/Vol2Issue17/
AOCDS_100511.pdf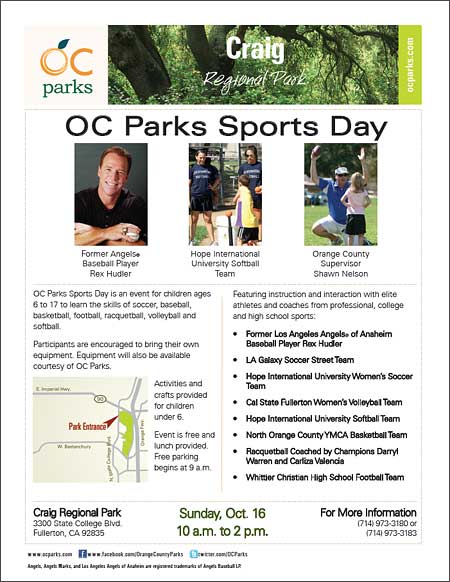 Click on the image above to view a larger version.
County partners with Discovery Science Center

The Discovery Science Center welcomed Supervisor Nelson to tour its facility last week. The Center, located in Santa Ana, has partnered with OC Waste and Recycling to provide an interactive, eco-friendly exhibit consisting of three separate displays: the Discovery Market, a simulated grocery store; the Race to Recycle, a garbage truck game; and the Eco-Garage, a recycling game. In each one-of-a-kind section, visitors learn to be more environmentally aware during their everyday activities, such as shopping and cleaning the home.

The DSC hosts 440,000 visitors annually and 220,000 students are taught in classrooms each year, ranking it third nationally among science and tech centers. In addition, about 600 teachers on average pass through the center's professional development programs every year and it holds the title as the most densely packed science center in the country, welcoming more guests per square foot than any other facility.

For more information on this fun and educational exhibit, please visit the Eco-Challenge website here. To learn more about the Discovery Science Center, click here.

(Above) Supervisor Nelson and Discovery Science Center President Joe Adams enjoyed exploring the exhibits and the Cube!
---
Nelson Council Breakfast a success! – Buena Park

Supervisor Nelson's 4th District Council Breakfast in Buena Park was a huge success! The early morning get-togethers are to help effectively communicate and develop relationships with leaders in respective cities in order to understand issues and work together to accomplish goals. The Fourth District would like to thank Buena Park Mayor Fred Smith for hosting! This month will be held in Anaheim and we are looking forward to meeting with our new city representatives from Brea!


(Left Picture) Buena Park Mayor Fred Smith and Placentia Councilman Jeremy Yamaguchi take a tour of Buena Park's new police station just shortly after the meeting. (Right Picture) Mayor Pro Tem Tim Shaw from La Habra is in discussion with Supervisor Nelson at the breakfast.
---
Homeless Outreach Court – 2011 Humanitarian Award

Supervisor Nelson was on hand to deliver the keynote address to the 2011 Humanitarian Award presentation held by the Homeless Outreach Court. The Court honored Dr. Clayton Chau of the Orange County Health Care Agency for his tireless activism and work to improve the effectiveness of the Homeless Outreach Court. Since its inception, the Homeless Outreach court has been successful in integrating rehabilitation services for low-level misdemeanor offenses of homeless individuals, while providing them with links to necessary supportive services for future success.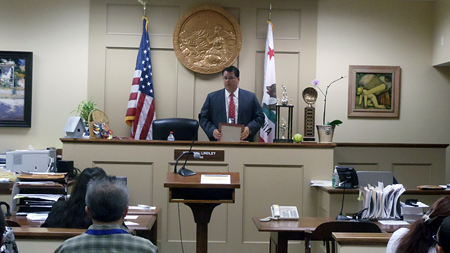 Supervisor Nelson proudly announces the award to Dr. Clayton Chau of the OC Health Care Agency
---
"Scam - A - Gramma" – Buena Park Senior Center –Senior Summit

Supervisor Shawn Nelson has always handled a variety of issues from his office; however, the one prominent concern was the amount of seniors getting scammed. While we often look over our shoulders to make sure that we are not the victims of criminal strangers, the sad truth is that 60% of all financial crimes against senior citizens are done by their adult children, according to a National Elder Abuse Incidence Study. Supervisor Nelson utilized the largest senior resource fair in Orange County, the "Super Senior Saturday" at the Buena Park Senior Activity Center to present the facts in a workshop called "Scam-a-Gramma."

The workshop featured Detective Pimentel, who is a financial crime investigator for the city of Buena Park. Detective Pimentel is also is an advanced combat instructor who developed and teaches "Cane Defense" in which people with walking canes learned how to protect themselves. The workshop was filled with information and basic protection tips regarding where to hide your jewelry and he recommended hiding your will at a lifetime neighbor's house or a bank with specific access orders. Over 150 seniors listened and learned and when interviewed later seniors were shocked at what they heard. Keep a lookout for more workshops by Supervisor Nelson or call his office at (714) 834-3440 for additional information.


(Above) Patrons were eager to talk to Supervisor Nelson regarding his continued involvement with the Senior Community in the 4th District
CERTIFICATES OF RECOGNITION
The Placentia Historical Committee - In recognition of their 25th anniversary. (Sept 24th)
Calvary Chapel Christian Centre (Brea) - In recognition of their 35th anniversary. (Oct 23rd)
Dr. Clayton Chau - Upon receiving the 2011 Humanitarian of the Year in recognition of his work with Homeless Outreach Court. (Sept 21st)
The Brea Library - In recognition of A New Day of Service. (Oct 21st)
Fullerton Recreational Riders - In recognition of their 50th anniversary. (Sept 24th)
Susan G. Komen Race for the Cure 2011 - A proclamation to recognize their Orange County event. (Sept 24th)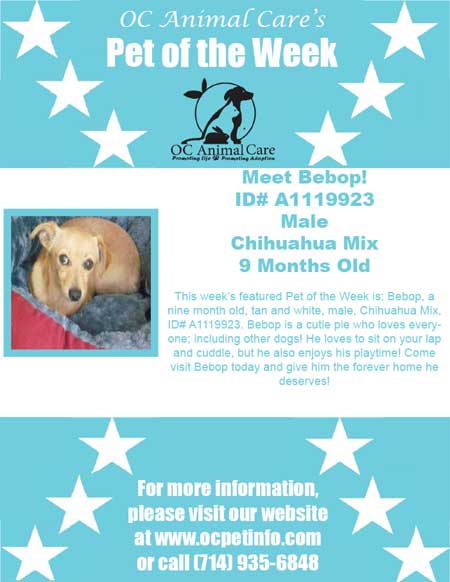 Click on the image above to view a larger version.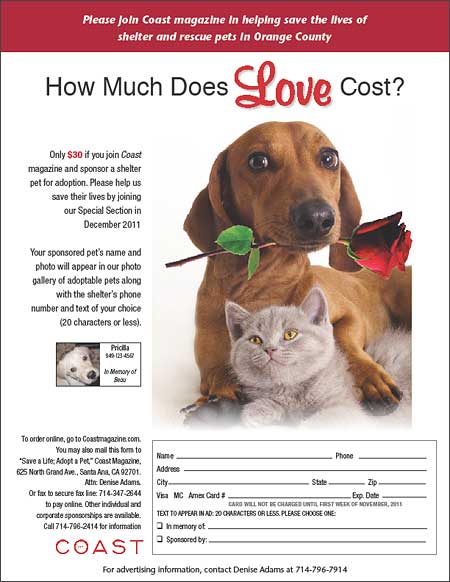 Click on the image above to view a larger version.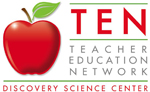 Discovery Science Center's TEN

The Discovery Science Center is committed to enriching science education wherever we can and helping teachers is an important part of that effort. DSC created TEN to provide teachers with tools to help in the classroom and rewards that recognize their ongoing contributions, all contained in an online community of like-minded educators.

Features of the TEN website include:

Exclusive access to a wealth of educational resources, including grade-specific lesson plans and activities.
A community forum where members can interact with each other and the DSC Education team on a range of topics.
Customized information about Discovery Science Center programs available at your school.
An expanded TEN points system that provides ongoing rewards for participation.
Just visit ten.discoverycube.org, and you will be on your way to earning rewards as you enjoy an exclusive online community of educators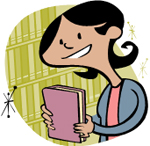 Author Gloria DeLaTorre-Wycoff will be at the La Habra Library on Sunday, October 9 at 2:30 to discuss the inspiring book that she wrote about her mother's life. Scarred by Scandal - Redeemed by Love: the Triumph of an Unmarried Mother tells the story about her dedicated mother who overcame scandal and adversity to raise three children to be college graduates and community leaders.

Address: 221 East La Habra Blvd, La Habra
Phone: 562-694-0078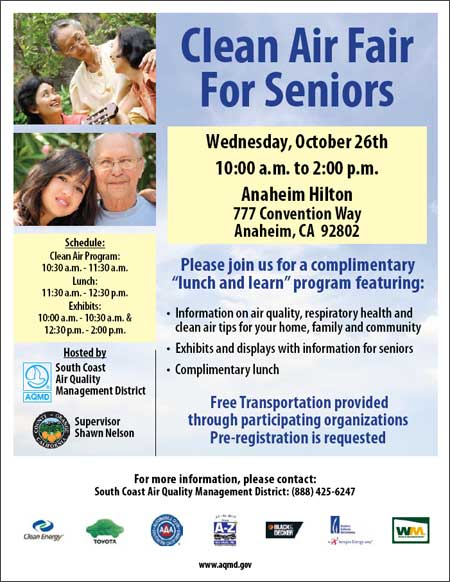 Click on the image above to view a larger version.
Supervisor Nelson's office was proud to join the first Annual "Operation Stand Down" in Orange County, hosted by Veterans First OC. The event was a huge success connecting homeless veterans and their family members with services to assist their needs. Veterans in need from all over Orange County were able to attend and receive services on the spot and information for future assistance. The event took place at Santa Ana College over the weekend of September 17th and 18th and was a collaborative effort between Veterans First Orange County, The United States Veteran's Administration, The California Department of Veterans Affairs and many other services providers and advocacy groups. For more information please visit: http://www.ocstanddown.org/

Below: Veteran's First OC President and CEO Deanne Tate is joined by Supervisor Nelson's staff member Steve Spernak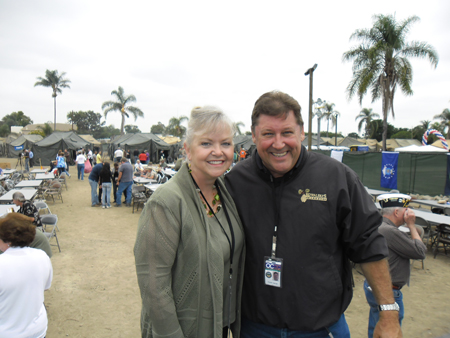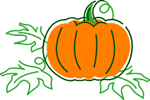 Anaheim
What: "Unlocking Your Potential" Jimmy Dean Breakfast
Where: Anaheim Convention Center, 800 W. Katella Ave.
When: Friday, October 14, 2011
Time: 7:30am – 8:45am

Anaheim
What: Anaheim Fall Festival
Where: Center Street Promenade Anaheim, W Center St. Promenade
When: Saturday, October 29, 2011
Time: 11am – 9pm

Brea
What: Single Parents Workshop
Where: Brea Family Resource Center, 695 Madison Ave.
When: Tuesday, October 11, 2011
Time: 6:30pm – 7:30pm

Buena Park
What: 55th Annual Silverado Days
Where: William Peak Park, 7225 El Dorado Dr.
When: October 14-16, 2011
Time: Friday, 5:00pm-12:00am; Saturday, 10:00am-12:00am; Sunday 8:00am-10:00pm

Fullerton
What: Haunted Walking Tours
Where: Meet at Fullerton Museum
When: Wednesdays and Thursdays, September 14-November 3, 2011
Time: 6:00pm

La Habra
What: Target Free Day: Pumpkin Fest
Where: The Children's Museum, 301 South Euclid Street
When: Saturday, October 8, 2011
Time: 10am – 4pm

La Habra
What: FREE Family Movie Night
Where: La Habra Branch Library, 221 E. La Habra Blvd.
When: Wednesday, October 12, 2011
Time: 6pm – 8pm

Placentia
What: Placentia Heritage Festival
Where: Tri-City Park, Kraemer Blvd. at Golden Ave.
When: October 15, 2011
Time: 10:00am-3:30pm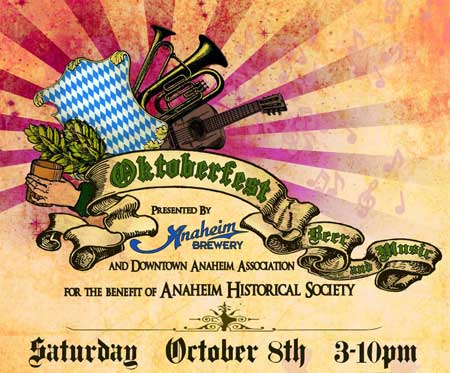 Click on the image above to view a larger version.
For questions or comments regarding Nelson's E-News
please contact the Supervisor's office staff:
Audra Adams Ph: 714-834-3440 Email: audra.adams@ocgov.com.