Welcome to Nelson's E-News!

Dear Friends,

Below, you will again find valuable information on several events and services occurring throughout the Fourth District and Orange County. First, I have incorporated a summary of some of the important policy decisions that have come before the Board of Supervisors in the past two weeks.

Two notable updates, originating from Board meetings over the past several months, are also included, regarding an August request for funding the John Wayne Airport expansion celebration and a Parks ordinance that I introduced in April. I know that as we continue to work together to improve our community, we can accomplish our goals and make a difference.

We have also held or participated in several successful events since my last newsletter. Some of the more notable ones include OC Parks Sports Day, the Senior Clean Air Fair, Heritage Days and the continuing Bicycle Users Summit. Please find descriptions and photos of each of these as well as information on new and upcoming events in our community.

Have a great, and safe, Halloween weekend!

Sincerely,
Shawn Nelson.
Pension Problems

In order to set an example of fiscal responsibility and sustainability in its leadership role, the Board voted to swap retirement benefits for Social Security for future Supervisors, pending approval by the State Legislature.

Failing that, the Board agreed that future members of the Board of Supervisors must choose the more fiscally prudent and sustainable 1.62% @ 65 retirement plan in the meantime. In 2009, the Board of Supervisors vetted, accepted and approved the 1.62% @ 65 retirement plan as suitable for County employees, leaving no reason not to apply it to the Board as a minimum expectation as well.

At a future date, Supervisor Nelson plans to include the other seven Countywide elected officials in the 1.62% @ 65 retirement plan: Assessor, Auditor-Controller, Clerk-Recorder, District Attorney, Public Administrator, Sheriff-Coroner and Treasurer-Tax Collector.

To read more follow this link: http://voiceofoc.org/countywide/county_government/
article_31ccbb7a-fa5d-11e0-a6a7-001cc4c002e0.html
---
Board Meeting Housekeeping

The Board approved changes to the agenda order, placing the Public Hearing from following the Discussion Calendar to before the Discussion Calendar. This will allow members of the public who want to speak on an agendized public item to do so earlier in the morning and free up the remainder of the day. There is also a provision for the Chair to move a Public Hearing item to a time certain, if necessary. The Consent Calendar will continue to be heard first and public comments, where members of the public may speak on any item not on the agenda, will remain at the end of the meeting.

In an effort to eliminate the use of staff as a proxy to advance County policies, the Board voted to ensure that a Supervisor be listed as the submitting department for any policy decision brought before the Board. While staff should be used as a support to guarantee the proper drafting and presentation of policies, staff should not have, or appear to have, any policy opinion. For example, County Counsel is charged with providing the Board legal advice, regardless of the office's agreement with a given policy decision.

Please see the links below for the approved changes.

---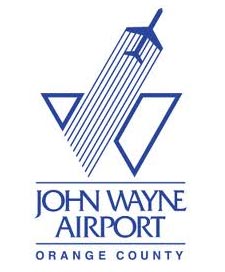 Airport Party Update

During the August 23 Board meeting, Supervisor Nelson introduced a motion to reject the use of $50,000 in County funds to celebrate the grand opening of the airport's new terminal and parking structure. Instead, the Board opted to set aside $25,000 and directed that private contributions be sought to offset County expenses. Yesterday, the Airport Director announced that $60,000 had been raised privately to cover the party, with the extra $10,000 to be returned.
OC Parks Sports Day

Supervisor Nelson was proud to join with OC Parks to host the Second Annual OC Sports Day on October 16th. The event was a fun-filled day where hundreds of kids from around Orange County got the opportunity to learn new sports from college and professional athletes. Former Anaheim Angels star and broadcaster Rex Hudler was on hand to teach baseball to the young ballplayers. The event took place at Craig Park in Fullerton and has become an annual fall fixture in north Orange County. To learn more about Sports Day follow this link: http://www.ocregister.com/news/team-322530-racquetball-day.html

(Top Left) Supervisor Nelson takes a moment in-between football drills to pose for a picture with the Angels Strikeforce Team.

(Top Right) Many thanks to Whittier Christian Varsity Football players for coming out and volunteering to coach.

(Bottom Left) Supervisor Nelson watches a Sports Day patron kick a fieldgoal!

(Bottom Right) Celebrity Coach Rex Hudler was a hit with the kids and provided expert coaching on the baseball field.

---
Park Ban Proves Effective!

Last April the county implemented a new policy supported by Supervisor Nelson and District Attorney Tony Rackauckus to ban registered 290 offenders from entering county parks. The policy garnered considerable attention from the media and community. Soon after several cities throughout the county considered and adopted similar policies. This past week resulted in the first case of an offender being convicted in violation of the new law that the City of Westminster adopted. To read more follow this link:http://blogs.ocweekly.com/navelgazing/2011/10/
steven_james_dietrich_sex_offe.php


Third Bike Summit Was A Huge Success!

One of my primary goals as a member of the Orange County Board of Supervisors and the OCTA Board of Directors is to improve transportation options in the Fourth District and Countywide. As I mentioned at our February 1 Board of Supervisors meeting earlier this year, transportation and recreational options in north Orange County are often limited and disjoined, due to heavy urbanization. Therefore, I proposed a Fourth District Bikeways Summit in coordination with all interested stakeholders, including the OCTA, AQMD and OC Parks, to address the issue.

We are currently in the process of identifying funding sources and look forward to completing it soon. Ultimately, the goal is to expand our bikeways success to other counties. In fact, representatives from Riverside have already attended several meetings in Orange County and have expressed an interest in implementing a similar plan.

To view the map and more information on the summit, please click the link below from my OCGOV website page: http://egov.ocgov.com/portal/site/ocgov/menuitem.
02b739dec30413a69add603d100000f7/?vgnextoid=38adda2e52323310VgnVCM1000005b00610aRCRD&vgnextchannel=
ebbaea093e054110VgnVCM1000000100007fRCRD&vgnextfmt=default


(Above) CEO of OCTA, Will Kempton (left) and Supervisor Nelson discuss bikeway priorities at the 3rd Bike Summit held at OCTA last week
Senior Clean Air Fair

The AQMD Senior Clean Air Fair on Wednesday, October 26th was attended by nearly 600 senior citizens and featured information on air quality, respiratory health, clean air tips and exhibits and displays with information for seniors. Supervisor Nelson and his staff distributed the 2012 Senior Guide from the Council on Aging OC.
---
Heritage Days – Placentia
The City of Placentia celebrated its 46th annual Heritage Festival and Parade Saturday with the theme "On the Road to Prosperity" at Tri City Park last weekend. Special thanks to Mr. & Mrs. Greg Sowards for staffing Supervisor Nelson's informational booth (pictured below). To read more on the success of Heritage Days, please click on the OC Register article below:http://www.ocregister.com/news/parade-270418-expected-festival.html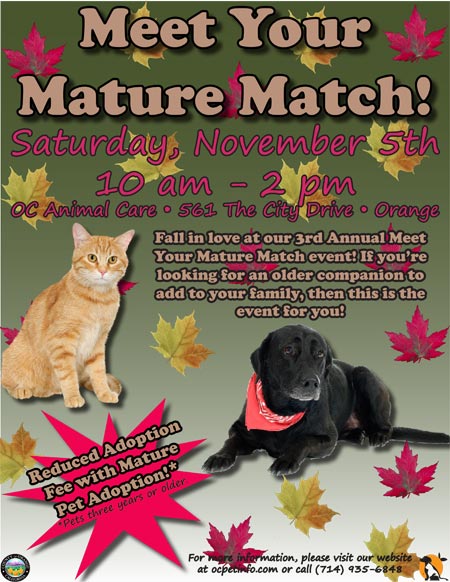 Click on the image above to view a larger version.
Brea Library – New hours of operation!
The Brea Library began hours of operation on Fridays last week. Previously the library was closed on Friday. The extra day of operation will allow all residents of Orange County to enjoy the library's services at the end of the week. The Brea library will now be open every day except on Sundays. Nelson staff member Scott Carpenter was in attendance to celebrate the library's expanded hours of operation and ribbon cutting ceremony.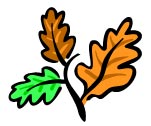 Learn the facts of Parkinson's and Fall Prevention Plans, Come to the Buena Park Senior Activity Center!
Do you or someone you love suffer from the effects of Parkinson's disease (PD)? On Wednesday, November 30, 2011 there will be a class "Fall Prevention Strategies for Individuals with PD" held in the lunch room at 1:00 p.m. by Mary Hudson-McKinney (BS, MS, DPT) to talk about this topic. Mary is a Professor at Western University of Health Sciences whom specializes in physical therapy, as well as the diagnosis, evaluation and treatment of neurological disorders. We greatly encourage those who currently have PD and/or friends and family of someone who does to come to this class. It is helpful to keep up with the current research, news and facts. Knowledge is power!

Please visit the center's new website at www.bplegacy.org, which was developed by the Computer Lab Volunteers, for information and event photos, or the city's website at www.buenapark.com, or check us out for additional activities happening at our very active center. We are located in the Walter D. Ehlers Community Recreation Center located at 8150 Knott Ave, or call us at (714) 236-3870 Monday – Friday from 8:00 am – 4:00 pm.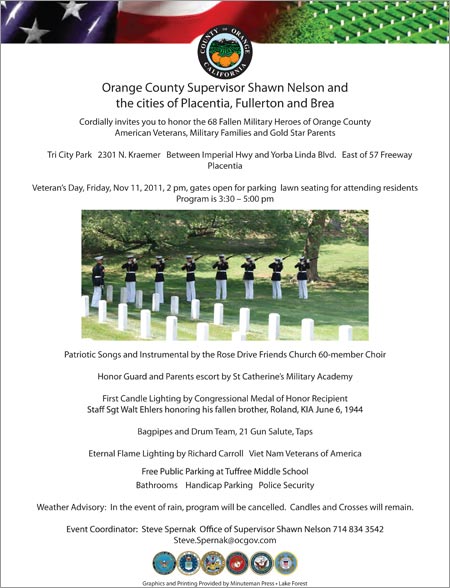 Click on the image above to view a larger version.
The Disneyland® Resort Scholarship Program Celebrating Community Service, will award $50,000 in scholarships to graduating seniors.
Graduating seniors in the Class of 2012 may be eligible for a scholarship through the Disneyland® Resort Scholarship Program. This program reinforces the legacy of the Disneyland® Resort and it's commitment to community support while enhancing and providing opportunities for educational advancement. Scholarships will be awarded to students who demonstrate excellence in volunteerism, exceptional leadership within their communities and academic excellence.

This is a tremendous opportunity for Orange County students to be recognized for their efforts toward improving the lives of children and families in need and for going above and beyond the California State Standards for character education and service learning.

By granting scholarships to students who strive to improve our community, the Disneyland® Resort aims to make the dream of attending college or professional trade school a reality.

This year, Disneyland® Resort will award ten scholarships with a value of $5,000 each to selected seniors in the Class of 2012. Students must fulfill the following criteria:

Be a resident of Orange County, California
Be a graduating high school senior during the 2011-2012 academic year
Currently be attending an Orange County public, private or charter high school
Be pursuing secondary education
Volunteered a minimum of 100 hours of local community service between January 1, 2011 - December 31, 2011 through one or more charitable nonprofit organizations*
Have a minimum 3.0 weighted GPA from 9th Grade to first semester of 12th Grade (most recent transcript required)
Provide verification from the predominant charitable nonprofit organization with which you volunteer
Has initiated a significant service project in their hometown or school community that executes programs in one of the following categories**:


Creativity
Compassion and Well-Being
Conservation

As you work with youth volunteers, please share with them this incredible opportunity and encourage them to apply for a Disneyland® Resort Scholarship at www.disneyland.com/publicaffairs > Education Programs > Youth Scholarship.

The application deadline is January 31, 2012.

For additional information, visit www.disneyland.com/publicaffairs or contact Disneyland® Resort Community Relations at 714-781-0856.
CERTIFICATES OF RECOGNITION
Lolo Boutique – October 5, 2011


K.C.'s Billing & Collection – October 7, 2011


Brea Library "A New Day of Service" – October 21, 2011


Calvary Chapel Christian Centre – October 23, 2011



Anaheim
What: Mariners Church Free Health and Dental Clinic
Where: 1182 N Euclid Street Anaheim, CA 92801
When: Saturday, October 29, 2011
Time: 8:30am – 5pm

Brea
What: Kidz Block Party in the Brea Downtown
Where: Downtown Brea, Birch Street & Brea Blvd
When: Monday, October 31, 2011
Time: 5pm – 9pm

Fullerton
What: Haunted Walking Tours
Where: Meet at Fullerton Museum
When: Wednesdays and Thursdays, September 14-November 3, 2011
Time: 6:00pm

Fullerton
What: Trunk-or-Treat
Where: Seekers Chapel, 1521 E. Orangethorpe Ave. Ste. D
When: Sunday, October 30, 2011
Time: 5pm – 7:30pm

Fullerton
What: Oktobeerfest at The Pint House
Where: The Pint House, Downtown Fullerton, 136 W Wilshire Ave
When: Every Sunday in October
Time: 4pm – 8pm

La Habra
What: La Habra Library Teen Craft: Domino Shrines
Where: La Habra Library, 221 E La Habra Blvd. La Habra, CA 90631
When: Sunday, October 30, 2011
Time: 2:30pm – 4pm


For questions or comments regarding Nelson's E-News
please contact the Supervisor's office staff:
Audra Adams Ph: 714-834-3440 Email: audra.adams@ocgov.com.