Welcome to Nelson's E-News!

Dear Friends,

When the Board met on Tuesday, April 5, it passed an ordinance that I collaborated on with the District Attorney to keep our County parks safe by prohibiting individuals found guilty of perpetuating offenses against children from being on park premises. The April 5 meeting was the second reading of an ordinance that I originally introduced at our March 22 Board meeting. After minor changes, I appreciate having my colleagues' unanimous support on this important measure to safeguard our community's most vulnerable members.

As you may remember, I first mentioned bringing this ordinance before the Board at our February 1 meeting as one of my principal 2011 goals. However, this is an effort I originally began in Fullerton to keep the city parks there clear of offenders when I served on the city council and I am proud to see this similar attempt come to fruition at the County level. Beginning next month, this important ordinance will play a crucial role in deterring convicts who have previously preyed on children from being in places where children regularly congregate.

Not surprisingly, this ordinance has gained widespread attention. For your convenience, I have included several links to local and national news sources covering the measure below.

Of course, my submission was not the only item on last Tuesday's agenda. I have also included a few other select items that impact the Fourth District and Orange County, along with some elaboration on them and justification for my votes.

On the subject of district significance, there were numerous events that I was able to attend recently, including a Buena Park Rotary luncheon and a tour of part of the open space that The Irvine Company donated to the County of Orange last year.

If you are looking forward to enjoying some Fourth District happenings soon, please find a listing of some exciting upcoming events at the end of this newsletter. I will also have a booth at the La Habra Citrus Festival next weekend passing out valuable County information. Please stop by and say hello while you are there!

Sincerely,
Shawn Nelson.
Safe Parks Ordinance Passes

On April 5th the Board considered the second reading of Supervisor Nelson's proposed ordinance to prohibit registered sexual offenders from entering County parks and harbor facilities where children are likely to be present.

The ordinance was approved unanimously and will go into effect in 30 days.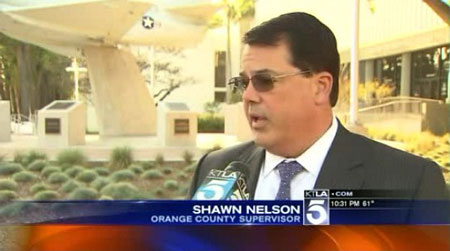 Supervisor Nelson was interviewed by several television stations and newspapers. To watch the live interview from KTLA Channel 5 please click here.
---
Supervisor Nelson Allocates Community Grant Funds

On April 5, 2011 the Board of Supervisors approved contributions to two projects selected by Shawn Nelson to receive unspent funds previously allocated to 4th District park and recreation projects.

The Edwin T. Powell Building/Cathy Torrez Learning Center in Placentia will receive $10,999; a wetlands project at Laguna Lake Park in Fullerton will receive $8,717.

The City of Placentia is renovating their old library to serve as a Senior Center; part of that project, the Cathy Torrez Learning Center will receive funds toward the purchase of computer equipment and a commercial refrigerator that will serve both senior and school age programs.


Laguna Lake Park will receive funds to support a floating wetlands project that will remove pollutants and provide riparian habitat and erosion control for the lake.

These final allocations bring to a close the 4th District's discretionary projects funding since the program has been discontinued.
---
Accelerated Redevelopment Programming

In an effort to sequester funds in the face of possible redirection as proposed by Governor Brown, the Board of Supervisors, acting as the Orange County Development Agency, voted 4-1 to approve a list of proposed projects and their estimated costs.

Supervisor Nelson voted against this proposal since it included making unsubstantiated findings that the redevelopment agency provided the only source of funding for the listed projects, and that the projects constituted removal of blight.

Part of the proposal included redirecting housing set-aside funds from the Santa Ana Height redevelopment area to pay for $315,000,000 of affordable housing in Ranch Mission Viejo over the years.
Supervisor Nelson and his staff guided by OC Parks Director Mark Denny hiked Loma Ridge in the Irvine Ranch Open Space earlier this month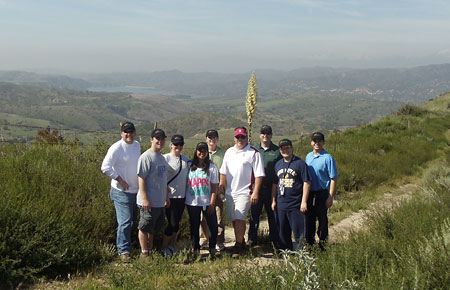 (Pictured left to right: Steve Spernak, Scott Carpenter, Audra Adams,
Neha Sata, Denis Bilodeau, Shawn Nelson, Mark Denny,
Nick Constantino and Mark Lopez)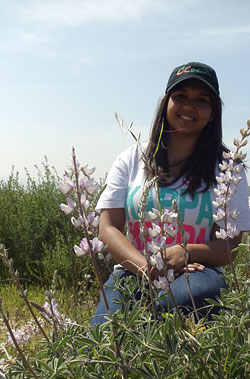 (Pictured above: Neha Sata sits and takes a break
next to a grouping of beautiful wild flowers)
---
WHAT TO GO FOR A HIKE?

Morning Nature Hike
9:30 am to 11:30 am


This 2-mile hike will lead to Carbon Canyon's prized Redwood Grove. Carbon Canyon is the only park in Orange County to have a grove of over 200 Redwoods. The hike will be led by a Park Naturalist and Storyteller who will point out clues on the trail for sighting wildlife, as well as bring education to the forefront. She enjoys teaching on a child's level, so please bring the kids as they will enjoy this event and everyone will come away being inspired to help preserve our natural habitats.

Event Fee: Free
Parking Fee: $5 per vehicle
Age: All Ages

Carbon Canyon Regional Park
4442 Carbon Canyon Road
Brea, CA 92823
(714) 973-3160 or (714) 973-3162

Special Instructions: Wear comfortable walking shoes, bring water and snack. Hike starts at the Nature Center. Please arrive 15 minutes early, as the hike will begin promptly at 9:30 am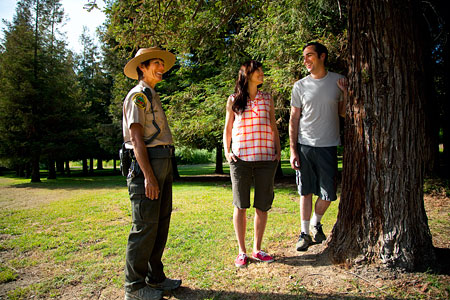 SUPERVISOR NELSON'S CERTIFICATE CORNER
Supervisor Nelson was honored to recognize 90 year old Mary Hicks with his Certificate of Recognition for her 60 years of service and volunteerism at the recent Buena Park Rotary Service Awards Luncheon held at Knotts Berry Farm. Best wishes and congratulations to Mary who went home with the prestigious Distinguished Community Service Award from the BP Rotary.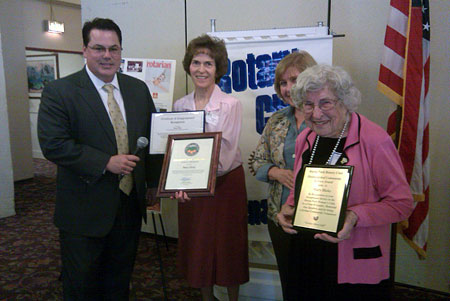 4th District Awards and Certificates


Max Wehner – Fullerton resident who opened his first ever art exhibit at the age of 12.
South Junior High School – Placed as a finalist in the 2011 Governor's Challenge for Fitness.
Western High School - Placed as a finalist in the 2011 Governor's Challenge for Fitness.
Krista Smith – Miss La Habra 2011
Aleen Khamo, Asucena Mora, Amaris Valeriano, Janelle Walker – Princesses in La Habra Court
Boys and Girls Club of Brea - Placentia-Yorba Linda – Grand Opening
Richard Porras – Orange County Hispanic Chamber of Commerce, Silver Award
Manny Padilla - Orange County Hispanic Chamber of Commerce, Lifetime Achievement Award
Verizon Wireless Latino Small Business Program - Orange County Hispanic Chamber of Commerce, Corporate Responsibility Award
Snyder Insurance Agency, Farmers Insurance Agency/International Business ING - Orange County Hispanic Chamber of Commerce, Small Business Award
Santa Ana College Art Gallery Program - Orange County Hispanic Chamber of Commerce, Education Award
CHOC Children's Breathmobile - Orange County Hispanic Chamber of Commerce, Community Service Award
Carlos Muniz, My Design 2 Print - Orange County Hispanic Chamber of Commerce, Ambassador of the Year Award
Araceli Gonzales – New Executive Director for Orange County Hispanic Chamber of Commerce
Lt. Lorraine Jones, retired Cpl. Karen Lindsey-MacDonald, Officer Maureen Flynn - Becerra, former Councilwoman Pam Keller, retired firefighter Corrie Allen – 2011 Women In Service Award

Please contact our office if you know of an individual who deserves recognition for outstanding community or public service.
Contact: Steve Spernak 714-834-3440.
The 4th District has vacancies on the following commission:

Waste Management Commission


If you are interested in serving on this committee,
please call Audra Adams at (714) 834-3998.
Vinny's Italian Restaurant – Vinny's Italian Restaurant is a great family-operated Italian restaurant in the heart of La Habra. Owned and managed by Vinny Tocco and family, they provide a homey feel for the entire community to come experience Sicilian-style cuisine. Since opening on December 21st, 2002, Vinny's Italian Restaurant has been providing generous portions at affordable prices for the whole family. They have also become deeply involved with the community, adopting all three local football teams as part of their own family: Whittier Christian High School, Sonora High School, and La Habra High School. Vinny's Italian Restaurant is a great Orange County gem to enjoy a meal with the whole family.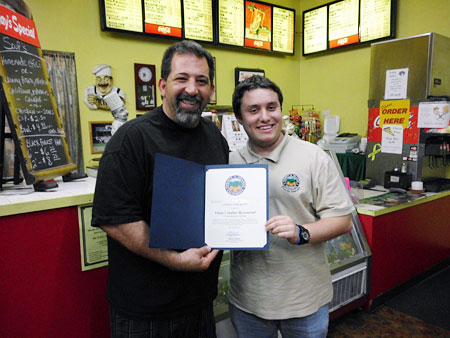 Above, District Representative Nick Constantino presents
the certificate for Restaurant of the Week to Vinny, owner of
Vinny's Italian Restaurant in La Habra.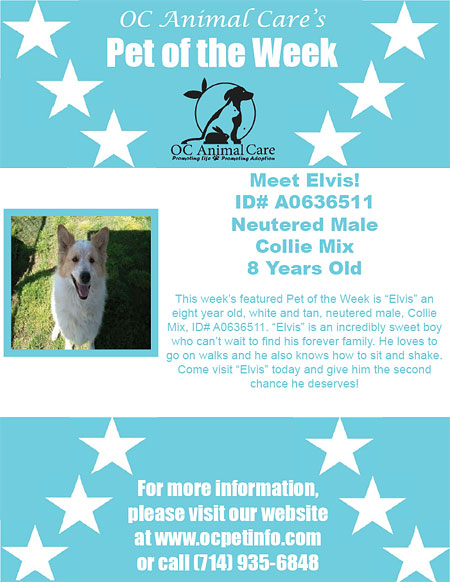 Click on the image above to view a larger version.
UPCOMING FOURTH DISTRICT EVENTS
MEET THE SUPERVISOR!

La Habra Citrus Fair


Orange County Supervisor Shawn Nelson invites residents to meet him at his display booth while at the La Habra Citrus Fair next weekend. Supervisor Nelson will provide free copies of the OC Council on Aging "Seniors Guide" to caregivers, elder-services managers and senior citizens who want information on improving quality of life, transportation, Medicare, financial security and a directory of services-resources-providers available to all OC residents. For more info, contact Nelson's office at 714 834 3440 or Steve.Spernak@ocgov.com.
It's almost time for the La Habra Citrus Fair!!!

Mark your calendars for three days of fun, parades, festivities and food at the fabulous La Habra Citrus Fair.

http://www.citrusfair.com/
FULLERTON

Concert - Cody Bryant and the Riders of the Purple Sage

Location: First United Methodist Church, 114 N. Pomona Ave.

When: April 11th, Monday at 7:30 PM

The concert will be the 5th and final performance in the North Orange County Community Concerts 65th season. Tickets at door are $20 for adults, $10 for students.
---
Fullerton PONY Golf Tournament

Location: Fullerton Municipal Golf Course, 2700 N. Harbor Blvd

When: Friday, April 18th 10:00 AM

Fund-raiser for Fullerton PONY Baseball.
---
ANAHEIM

Orange County Ronald McDonald House Walk For Kids

Location: Honda Center Parking Lot

When: Sunday, April 10th at 7:00 AM

The Orange County Ronald McDonald House Walk for Kids is a 5K (3.1 mile) walk that is designed to raise funds and awareness for the services and programs provided by the Orange County Ronald McDonald House.

714-704-2400
http://www.hondacenter.com/EventDetails.aspx?EventID=587
---
PLACENTIA

Annual Easter Egg Hunt

Location: Kraemer Park

When: Saturday, April 23rd 7:00 AM

Easter Egg Hunt Kraemer Park Sponsored by Placentia Library, Friends of the Placentia Library, Placentia Round Table Women's Club and Rotary Club of Placentia.

For questions or comments regarding Nelson's E-News
please contact the Supervisors' office staff:
Audra Adams Ph: 714-834-3440 Email: audra.adams@ocgov.com.