Welcome to Nelson's E-News!

Welcome to my first newsletter of the New Year! I hope you had a safe holiday season and are ready to begin 2012. To start the year, I was honored to accept my Board colleagues' unanimous election as Vice Chairman for the next twelve months, authorizing me to administer the Board meetings in the absence of the Chairman.

There are also a few entries about the great things going on in our wonderful community. Please see some information on upcoming events that you might be interested in attending in the Fourth District as well as a summary of other recent events, including the Placentia Tamale Festival and the 13th MEU Holiday Party.

As always, there are many opportunities to get involved in the community and I hope that you take a look at some of the ways you may be able to help out.

Again, happy new year!

Sincerely,
Shawn Nelson.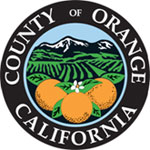 State Budget Trigger Cuts

On Tuesday, the Board heard about coming trigger budget impacts to the County caused by lower-than-expected State revenues.

In December, the Department of Finance estimated a revenue shortfall of $2.2 billion, prompting a mid-year reduction of approximately $980 million this month. The cuts affect education, healthcare and public safety. In the County, there are four primary programs that will be affected: the District Attorney, Probation Department, OC Public Libraries and the Social Services Agency.

The Probation Department has by far the biggest cost impact due to these trigger cuts, as the State will begin charging the County for certain youth offenders to the tune of approximately $2.1 million in FY 2012-13. The total cost of the trigger cuts to the County could be nearly $3.5 million.
---
New Auditor-Controller

The Board of Supervisors voted to approve recruitment for a new Auditor-Controller to replace our current one, who will vacate the office on January 31. The Auditor-Controller is responsible for providing a wide range of accounting, auditing and property tax services on behalf of the County of Orange. The five-week recruitment will close on February 24 and, after a panel screening of finalists, the Board will decide on a replacement at its March 27 meeting.

The Chief Deputy Auditor Controller will act as Auditor-Controller in the interim.

---
2012 Election of Board Officers

At the end of Tuesday's meeting, the Board elected its new officers for the 2012 year. Held every January, the Board selects from its membership one Supervisor each to serve a year-long term as its Chairman and Vice Chairman. For Chairman, the Board chose Supervisor John Moorlach to take over the gavel and oversee the coming year's meetings. Supervisor Shawn Nelson was honored to become the new Vice Chairman. The new Chairman and Vice Chairman will be seated for their first official session at the next meeting on Tuesday, January 24.

Have you ever visited the Brea Library?

It's located on the plaza level of the Brea Civic and Cultural Center which is on the corner of Birch Street and Randolph Street, next to the Brea Mall.

The Brea Library has teamed up with the Brea Senior Center to offer a Book Club on the fourth Wednesday of each month at 10:30 AM at the Senior Center. The book of the month is available to be picked up at the center or the library. Join the discussion!

Are you an aspiring author? Have you ever been published or want to get published? Join the Brea Library Writer's Group. They meet on the first Saturday of the month at 1:30 PM. The group strives to provide a nurturing environment for writers to receive feedback and improve their skills.

Beginning Computer Tutorials are held on Tuesdays at 10:30 AM. Call 714-671-1722 to reserve your time for these free sessions. We will help you get started if you are new to computers or the Internet.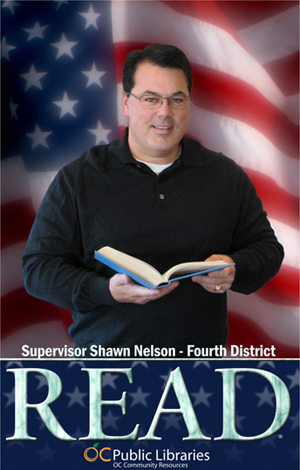 ---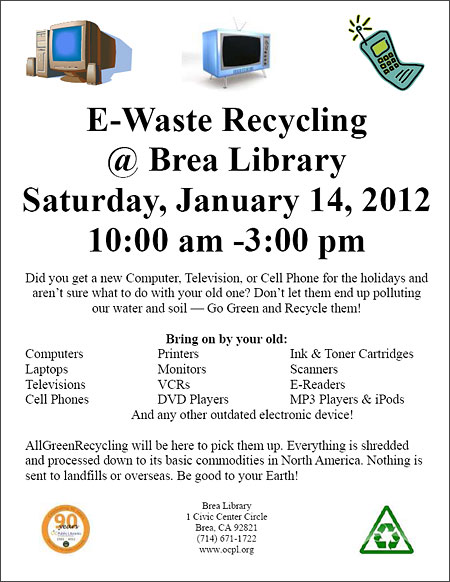 Have you ever been to Carbon Canyon Park on a Thursday?

If not, you are missing out!

Come join OC Parks each Thursday for the Five Senses of Science and Nature!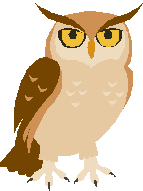 Five Senses of Science and Nature
8:30 am to 3:30 pm

Explore the beauty and wonder of the only Redwood grove in Orange County. Fun activities for kids of all ages. Home school groups and small group programs welcome. Learn to uncover the 5 senses; deer ears, owl eyes, raccoon touch, sounds and smell of the redwood trees.

Event Fee: Free
Parking Fee: $3 per vehicle
Age: All Ages

Carbon Canyon Regional Park
4442 Carbon Canyon Road
Brea, CA 92823
(714) 973-3160 or (714) 973-316

Special Instructions: From the 57 freeway, exit on Lambert and go East. Just after crossing Valencia, the park is 1/4 mile down on your right. At Santa Fe, turn right into the park. The program starts at the Nature Center, which is at the East end of the park.

Please click below for more information:
http://www.ocparks.com/carboncanyon/
default.asp?Show=events_1&SubShow#1016584
COUNTY COMMITTEE VACANCIES
Supervisor Bill Campbell announced that the Orange County Board of Supervisors is requesting applications for three seats on the Children and Families Commission that will be available in April 2012.

Board members are seeking applicants to fill two positions in the category of Health, and one position in the category of Education and Early Intervention. Candidates must have relevant expertise or experience in one of these categories. Examples of organizations that fall within the Health category include representatives from health and medical organizations, medical doctors, pediatricians and obstetricians. Current and former members have included registered nurses, pediatricians and hospital executives. Examples of organizations that fall within the Education and Early Intervention category include representatives from school districts and local foundations. Current and former members have included school district superintendents, school board trustees, and public school foundations.
---
The 4th District has vacant appointments on the following commissions or committees:



Public Financing Advisory Committee

Historical Commission

OC Veterans Advisory Council




If you are interested in serving on one of these committees, please call Audra Adams at (714) 834-3998.

Tamale Festival - Placentia

Supervisor Nelson joined Placentia Mayor Scott Nelson (left) and his wife, Robin, at the 17th annual Las Posadas Tamale Festival fundraiser in Old Towne Placentia. The Tamale Festival is a signature event in Placentia and benefits charities, civic clubs, teen programs, businesses and restaurants. The festival is the largest of its kind in Orange County, attracting over 13,000 guests. Highlights of the evening included a 16-string and brass section of the Mariachi Divas orchestra and thousands of hand-made pork, beef and chicken tamales.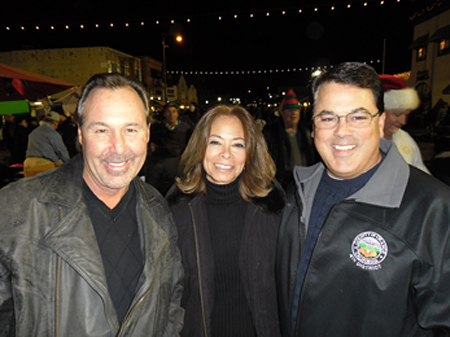 ---
MEU Holiday Party

Community Liaison, Greg Sowards (pictured left), joins Nelson staffer, Steve Spernak, as they work together at the City of Anaheim's 13th MEU Marine Support Committee holiday party at Camp Pendleton. The afternoon consisted of gathering donations that were later delivered by Santa himself to the children of deployed Marines. Families watched in delight as kids received new goodies, including teddy bears, hand puppets and gift cards.

For more information, please click the link below to read the MEU newsletter
http://bos.ocgov.com/legacy4/newsletters/pdfs/Vol3Issue1/MEU Newsletter January 2012.pdf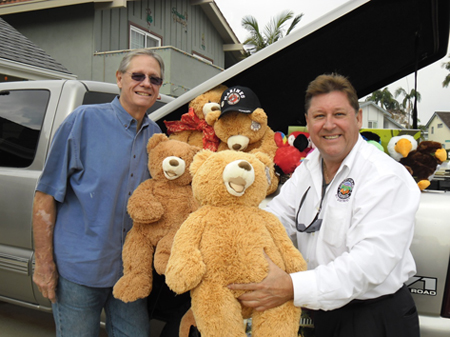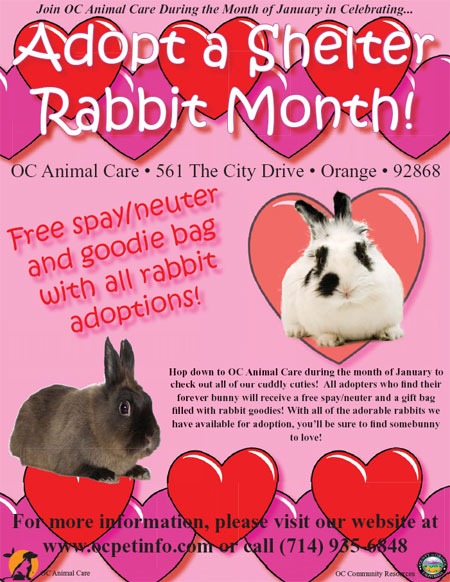 Click on the image above to view a larger version.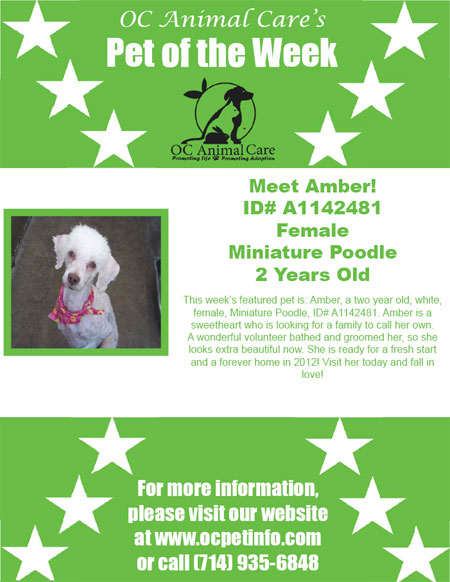 Click on the image above to view a larger version.

CERTIFICATES OF RECOGNITION
Miss Placentia 2011 – Whitney Thomas
Miss Yorba Linda 2011 – Jordan Krinke
Miss Placentia's Outstanding Teen 2011 – Jinnie Rhee
Miss Yorba Linda's Outstanding Teen 2011 – Anneliese Klages

Please contact our office if you know of an individual who deserves recognition for outstanding community or public service.
Contact: Steve Spernak 714-834-3440.
Please click below to view January's calendar for the One-Stop Center in Buena Park!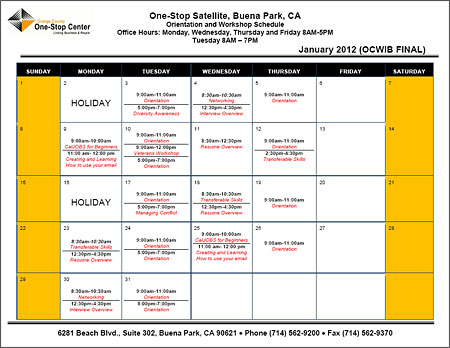 Click on the image above to view a larger version.
Buena Park
What: Calico Cake Shop "Annual Sale"
Where: Calico Cake Shop – 7321 Orangethorpe Ave., Buena Park
When: Friday & Saturday, January 20 – 21, 2012
Time: Call Store for Hours: (714) 521-2761

Brea
What: Spann & Booth CPA's Ribbon Cutting Ceremony
Where: 558 E. Lambert Road, Brea
When: Friday, January 20, 2012
Time: 3 pm – 4 pm

Brea
What: Synergy Medical Fitness Center Grand Opening
Where: 2767 E. Imperial Hwy., Brea
When: Saturday, January 28, 2012
Time: 8:30 am – 2 pm

Fullerton
What: YMCA Pool Ribbon Cutting Ceremony
Where: 2000 Youth Way, Fullerton
When: Thursday, January 19, 2012
Time: 4 pm – 5 pm

Fullerton
What: Georgio Fine Jewelry Ribbon Cutting Ceremony
Where: 1475 S. Harbor Blvd., Ste. B2 – Fullerton Jewelry Mart
When: Friday, January 27, 2012
Time: 4 pm – 5 pm

Fullerton
What: Snow Day at Brea Dam Recreation Area
Where: 1700 N. Harbor Blvd., Fullerton
When: Saturday, January 28, 2012
Time: 11 am – 2 pm

Fullerton
What: Coyote Hills Free Bridal Show
Where: Coyote Hills Golf Course – 1440 E. Bastanchury Road, Fullerton
When: Sunday, January 29, 2012
Time: 11 am – 2 pm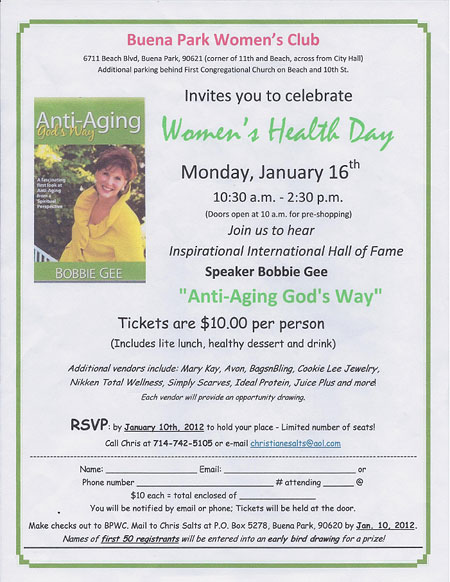 Click on the image above to view a larger version.
For questions or comments regarding Nelson's E-News
please contact the Supervisor's office staff:
Audra Adams Ph: 714-834-3440 Email: audra.adams@ocgov.com.