Welcome to Nelson's E-News!

As you read through this week's edition, I would like to draw your attention to a couple items:

Homelessness in Orange County has been an ongoing societal problem for some time. Although the cities of Santa Ana and Fullerton (in the Fourth District) each have an armory to shelter the homeless population, space is limited and the timeframe is confined to a few short months of the year. Therefore, I invited many residents, local government representatives and community leaders to unite to address this issue at a recent discussion. Please continue reading for more information.

Are you looking for a job? Do you know someone who is? The annual Anaheim / OC Job Fair and Expo is Wednesday, June 13. This event, hosted at the Anaheim Convention Center, will feature career workshops, résumé reviews and much more! To view the flyer for more details, please scroll down or visit Anaheim Jobs.

Memorial Day is this weekend and I encourage everyone to remember our nation's fallen veterans and reflect on their service. There are many events this weekend commemorating their sacrifice and I hope you can attend one of them. I will be attending the ceremony at Loma Vista in Fullerton. The Ceremony commences at 10 am, you are all welcome to come.

County offices will be closed Monday, May 28 in observance of Memorial Day. The Board of Supervisors will be dark on Tuesday, May 29 and Tuesday, June 5. The Board is scheduled to meet next on Tuesday, June 12 and Wednesday, June 13 for the FY 2012-13 public budget hearings.

Additionally, one last reminder: the primary election will be held Tuesday, June 5. Have a fun, safe Memorial Day weekend.

Sincerely,
Shawn Nelson.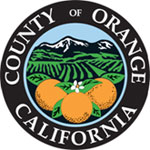 Addressing Homelessness in North Orange County

The recent events in North Orange County concerning unfortunate incidents with the homeless population has highlighted a serious disconnect between services available and the utilization of those services by those in need. Several months ago Supervisor Nelson held a North OC homeless summit which included elected officials from the cities of Fullerton and Anaheim to discuss how cities, the county and private providers may be able to pool resources in North Orange County to increase the effectiveness of services. In order to get interested stakeholders on the same page, Supervisor Nelson held a roundtable discussion with about 30 community leaders to identify needs and opportunities the group had to work together to address the homelessness issue on a regional level.

The top priority identified from the discussion quickly became clear that North Orange County is in need of a year-round emergency shelter that individuals, charities, police and family members of those in need can rely on as a starting point to assist a homeless person or someone approaching a homeless situation. Supervisor Nelson is now in the process of working very closely with county and city staff, as well as service providers to secure and establish a permanent location for a year round emergency homeless shelter. The County's larger "Commission to End Homelessness" has been kept updated on the efforts in North Orange County and will serve to be an asset to the larger issue of homelessness facing the County of Orange as a whole.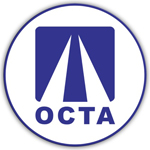 Fiscal Year 2012-13 Budget Workshop

The OCTA Board also received an overview of the budget for FY 2012-13 Monday.

The agency's $1.1 billion budget beginning July 1 is $24 million lower than the current year, primarily due to reductions in state and federal grants and a reduction in the use of reserves. However, overall revenues will only be down by $1 million.

OC Bridges, the seven grade separations currently underway in the Fourth District to separate vehicle and train traffic, continues to be the largest project in the OCTA budget at a cost of $108 million in the next fiscal year.

The OCTA bus system maintains a high ridership number with more than 53 million passengers boarding last year. Each day, about 30,000 single ticket riders and 12,000 day-pass riders pay a fare. This accounts for 21% of the cost to operate the bus system, slightly above the required 20%. To maintain this threshold, a Fare Policy Committee recommended increasing single ticket costs from $1.50 to $2.00 and day-passes from $4.00 to $5.00, which could occur early next year.

The County's regional transportation agency has had an overall staffing reduction of 49 positions, from 1,567 to 1,518. Since FY 2003-04, OCTA has decreased from 1,882 positions, or about a 20% decline.
The Budget Workshop presentation and more budget information are below. The public hearing and Board approval of the budget is scheduled for Monday, June 11. OCTA headquarters is located at 600 S. Main Street in the City of Orange.

OCTA budget information
Taste of Brea

The Brea Chamber's annual Taste of Brea and Community Expo was designed to showcase the best of Brea. The event offered exceptional marketing and public relations opportunities for businesses. Brea Chamber of Commerce Executive Director Sharon Wagner (pictured left) welcomed Supervisor Nelson and staff to the Taste of Brea festivities. The event showcased several local restaurants and offered attendees a huge variety of foods and flavors to sample and enjoy while listening to live music. Supervisor Nelson was pleased to meet Ms. Brea, Linda Shi (pictured right) while walking the Taste of Brea venue. Ms. Shi is a UC Berkeley graduate and is currently preparing her applications to optometry school in addition to her community and civic services promoting the City of Brea.

(Left) Sharon Wagner, Executive Director, Brea Chamber of Commerce. (Right) Linda Shi, Ms. Brea 2012

---
CHP Investigators Arrest two suspects in Miranda Palacios Case

Supervisor Nelson joined representatives from the Anaheim Mayor's Office, State Senate and Orange County Crime Stoppers at the CHP Headquarters in Westminster where investigators announced the arrest of two suspects in the fatal hit and run of three year old Miranda Palacios. Supervisor Nelson, State Senator Lou Correa and Anaheim Mayor Tom Tait each contributed $1000 toward the reward for information leading to the arrest and conviction of the driver. Shortly after the donations the reward increased to $8000 thanks to The Orange County Coalition of Police and Sheriff's and the Orange County Chapter of the Peace Officers Research Association of California.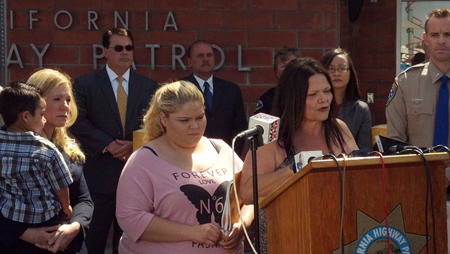 Back left) Supervisor Nelson looks on as Kim Kirby, Miranda's grandmother, offers her appreciation to the California Highway Patrol special investigations unit
---
Annual WAND BBQ a Success!

On May 12, Supervisor Nelson attended the annual West Anaheim Neighborhood Development barbeque at Twila Reid Park. For the sixteenth year running, thousands of residents, non-profits and local businesses gathered for six hours of food, entertainment and fun.

A series of vocal and dance performances highlighted the event and visitors witnessed a "jaws of life" demonstration from the Anaheim Fire Department. Patrons enjoyed a varied menu in the food court with proceeds going to local causes, including youth sports and programs.

Supervisor Nelson's booth included valuable information on the County government and various constituent services. Among the most sought-after item was the Council on Aging "Senior Guide O.C.," featuring a welcome letter from Supervisor Nelson, healthcare resource listings and several program and service contacts.


(Left) Staffer Mark Lopez answers questions from an Anaheim couple regarding County services to seniors.

(Right) Staffer Steve Spernak pauses for a photo with constituent Frank Feldhaus


Stimulate Your Senses Interpretive Hike
9:00 am to 4:00 pm

The OC Parks Ranger Reserve program is celebrating their 25th anniversary. Come out and discover plants and animals through your senses and enjoy craft activities in the nature center. Hikes begin at 10:00 am and 2:00 pm.

Event Fee: Free
Parking Fee: $5.00
Age: All ages

Santiago Oaks Regional Park
2145 N. Windes Drive
Orange, CA 92869
(714) 973-6620 or (714) 973-6622

Special Instructions: This is the first in a series of fun events at various facilities that will take place May through August 2012. Please check the OC Parks website for more information.

www.ocparks.com
---
SUNDAY, MAY 27TH

5 Senses of Nature
9:30 am and 1:00 pm to 11:00 am and 2:30 pm

Join Josh, one of our trained staff, on a walk to the Redwoods on Saturday and Sunday mornings. Josh will help you use your 5 senses to engage with nature as you stroll to the Redwoods and hear the story of these majestic trees and how they came to Carbon Canyon Park. The walks will be every Saturday and Sunday mornings and in the afternoons. You will also get a chance to visit the Nature Center.

Event Fee: Free
Parking Fee: $5.00
Age: all ages

Carbon Canyon Regional Park
4442 Carbon Canyon Rd.
Brea, CA 92823
(714) 973-3160 or (714) 973-3161

Special Instructions: Carbon Canyon is located off the 57 freeway, exit Lambert Rd and drive toward the hills, once you cross Valencia St., Lambert turns into Carbon Canyon Rd. We are located at Santa Fe and Carbon Canyon Rd. The walk begins at the nature center.

---
THURSDAY, MAY 31ST

Tideland Tykes - Winged Wonders
10:30 am to 11:30 am

Join Preserve staff for a fun-filled parent and child experience that may include arts and crafts, storytelling, hands-on activities or outdoor nature walks. Come prepared for an exciting outdoor experience! Space is limited and pre-registration is required. Please call (949) 923-2275, or e-mail unbic@ocparks.com to register.

Event Fee: $5.00 per student
Parking Fee: Free
Age: 2 to 8 years

Upper Newport Bay Nature Preserve
2301 University Drive
Newport Beach, CA 92660
(949) 923-2290 or (949) 923-2275


Click on the image above to view a larger version.
Learn New Dance Routines at this Summer's Triple Threat Workshop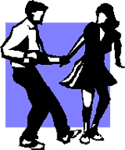 Registration is now underway for this summer's Triple Threat Workshop offered August 13 – 17 at the Brea Community Center.

Sign up now and save $20 off the registration price!

Boys and girls, ages 5-18, will learn all new dance routines at this summer's Triple Threat Workshop with Al Bee & Associates. This workshop, led by working professionals in the business, will introduce participants to a variety of dance, vocal, and acting training. The week-long session includes one hour of dance training, one hour of acting on camera, one hour of vocal training and a recital on the last day. The cost is $140 for each session, $75 for additional siblings, and $15 materials fee paid directly to the instructor. Those registering before August 6 save $20 off class registrations, $10 off per sibling. Class size is limited to 30 students per age group, so reserve your spot now!

CONTACT: Jen Alberto, Community Services (714) 671-4428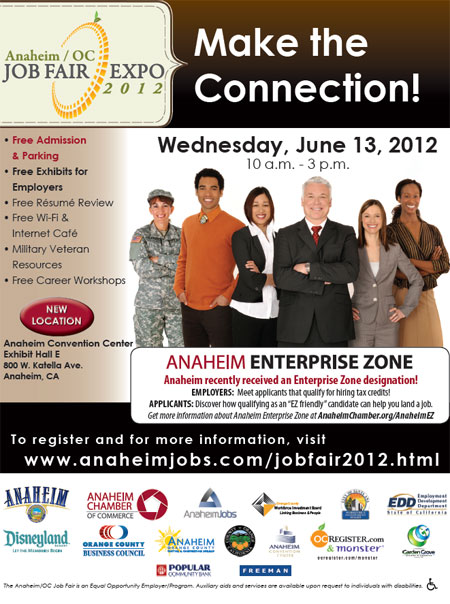 Click on the image above to view a larger version.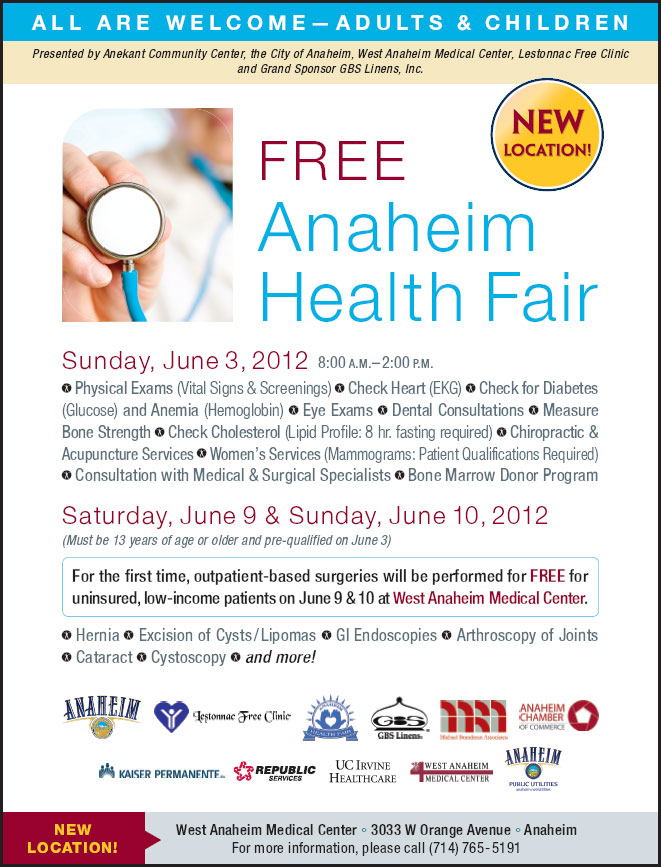 Click on the image above to view a larger version.
---
Fullerton
What: Fullerton Market
Where: Fullerton Market, 121 East Wilshire Avenue
When: Thursday, June 14th 2012
Time: 4:00 PM – 8:30 PM

Anaheim
What: Anaheim Angels vs. Los Angeles Dodgers
Where: Angel Stadium of Anaheim, 2000 Gene Autry Way
When: Friday, June 22nd 2012
Time: 3 PM – 10 PM May 18th, Noon – 10PM May 19th and 20th

Buena Park
What: Buena Park Police Open House
Where: Civic Center, 6650 Beach Blvd.
When: Saturday, June 16th 2012
Time: Pancake Breakfast: 7:30 AM - 10:30 AM

La Habra
What: Relay for Life
Where: Imperial Middle School
When: Saturday, June 23rd 2012
Time: 9:00 PM - 9:00 AM
For questions or comments regarding Nelson's E-News
please contact the Supervisor's office staff:
Audra Adams Ph: 714-834-3440 Email: audra.adams@ocgov.com.