Welcome to Nelson's E-News!

This first month of 2012 has gotten the year off to a busy start with the selection of a new Chairman and seeing the Board members settle into their commission and committee assignments until December. In addition to serving as the new Vice Chairman on the Board of Supervisors, I have included an update below on my other responsibilities for the year. Please continue reading for a summary of more highlights from Tuesday's meeting.

I also wanted to make you aware of the many valuable services and opportunities that our wonderful community is continuing to offer for the whole family. George Key Historical Park in Placentia, one of four County parks in the Fourth District, has monthly tours available. OC Animal Care is always looking for caring families to adopt. There are also various openings to serve on County commissions. Please take a moment to see how you can get involved.

The next regular Board meeting will be held Tuesday, February 7 at 9:30 am at the Hall of Administration in Santa Ana, 333 W. Santa Ana Blvd.

Sincerely,
Shawn Nelson.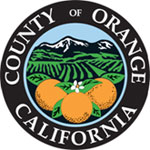 State of the County 2012

During his first meeting as the 2012 Chairman of the Board of Supervisors, Supervisor Moorlach delivered the State of the County, offering a recap of last year's events, outlining accomplishments and anticipating milestones for the remainder of 2012.

Among the many important issues and challenges facing the County this year are the ongoing pension liabilities, continued slumping property values, the taxes on which the general fund is dependent, and Proposition 172 sales tax revenue. The County also faces multiple interactions with the State, including realignment to the local governments, especially in public safety, the statewide dissolution of redevelopment agencies and the vehicle license fee (VLF) takeaway.

Below is a link to the full presentation.
http://bos.ocgov.com/legacy4/newsletters/pdfs/Vol3Issue2/State of the County 2012.pdf

---
Redevelopment Redeveloped

The State Supreme Court ruled on December 29, 2011 that ABx1 26, the dissolution of the approximately 400 redevelopment agencies statewide, is valid and that the dissolution occur February 1, at which time successor agencies will be established to enforce contractual obligations and dispose of remaining assets. This decision resulted in the Board amending its payment schedule to projects approved and contracts entered into prior to the ruling.

Passing 3-2, Supervisor Nelson voted no, reasoning in part that the obligations are largely intra-County projects, such as to OC Parks, not contractually requiring the Board of Supervisors to make payments.
The Board also elected the Orange County Housing Authority as the "Housing Successor Agency" to assume affordable housing responsibilities from the redevelopment agency and delegated OC Community Resources to perform administrative duties toward eliminating the RDA, both passing 4-1 with Supervisor Nelson dissenting.

The presentation delivered to the Board is below.
http://bos.ocgov.com/legacy4/newsletters/pdfs/Vol3Issue2/OCDA DISSOLUTION PRESENTATION.pdf

---
Strategic Financial Plan

The Board heard and approved the annual Strategic Financial Plan, which forecasts anticipated revenue and expenses to the County budget over the next five years. This document is the first step toward reaching a balanced budget for the next fiscal year, providing potential financial obstacles and offering possible preemptive solutions.

The struggling economy will still have an impact on the County's budget, resulting mainly from low property tax revenue. Overall, there is a slow projection of recovery.

Notably, continuing concern over balancing the budget in Sacramento could lead to a State challenge of the County's vote to keep property tax in lieu of last year's VLF take by the State. There are also significant increases estimated in retirement contributions and health benefit costs.

Below is a link to the report:
http://cams.ocgov.com/Web_Publisher/Agenda01_24_2012_files/
images/SFP_COVERS.PDF

---
Board of Supervisors Appointments 2012

Each January, the Orange County Board of Supervisors appoints its members and staff to various local and regional agencies for the remainder of the year, in addition to their regular duties at the County of Orange. These agencies oversee concerns such as transportation, housing and parks, among other issues.

As well as serving as Vice Chairman on the Orange County Board of Supervisors in 2012, Supervisor Nelson is honored to serve as a member of the:
Audit Oversight Committee
Children & Families Commission of Orange County – Category 1 (Education) nominations for appointments
Orange County Council of Governments
Orange County Housing Authority Board of Commissioners
Orange County Transportation Authority
South Coast Air Quality Management District (AQMD)
Southern California Association of Governments (SCAG)
Southern California Water Committee
Transportation Corridor Agency – Foothill/Eastern
In addition, Supervisor Nelson serves as an alternate for the:
California State Association of Counties
Emergency Management Council
OC Operational Area Executive Board
Orange County Sanitation District
Urban Counties Caucus
First Saturday Tours at Key Ranch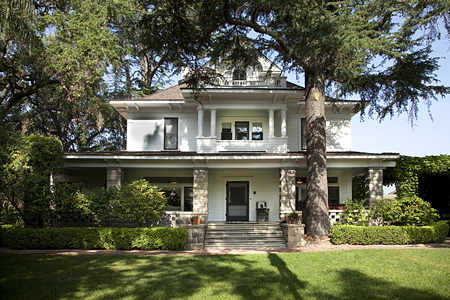 12:15 pm to 4:30 pm

Join us at George Key Ranch Historical Park on the 1st Saturday each month for a tour of the park. Tour the 1898 Key Ranch Home, walk through our historic orange grove, picnic under a heritage oak, or relax in the verse garden. Individuals or small groups are welcome to join us at 2:00 pm for a free tour of the ranch home. Groups of 10 or more, please the contact park ranger in advance to schedule your tour.

George Key Ranch Historical Park
625 W. Bastanchury Rd.
Placentia, CA 92870
714-973-3190 or 714-973-3191

Special Instructions: Small parking lot accessible through Bastanchury gate. Additional street parking available on Gilman Circle. Pedestrians may enter park through Bastanchury Rd. or Gilman Circle gates.
Brea Chamber Awards

Supervisor Nelson was honored to attend his first Brea Chamber event and present commendations from his District office to recipients in appreciation of their contributions to the community, promoting employment opportunities and professional accomplishments in marketing, services, and philanthropic contributions. Business owners, civic, city, non-profits and school administrators attended the event to support economic enterprises and extend appreciation for the community programs that corporate and local businesses contribute in Brea.

(Top Picture) He was joined by Congressman Ed Royce, Assemblyman Curt Hagman, Senator Bob Huff and representatives from Assemblyman Chris Norby and Congressman Gary Miller at the gala.

(Bottom Picture) Supervisor Nelson takes a moment with Placentia Mayor Scott Nelson and wife Robin, as well as Congressman Ed Royce.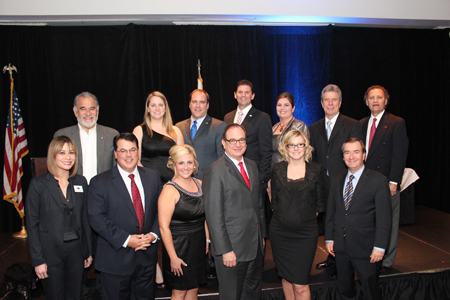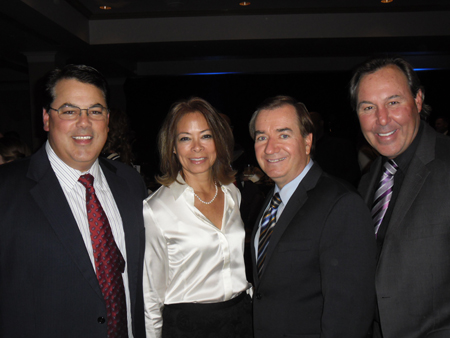 The Orange County Transportation Authority has begun construction of the Placentia Avenue and Kraemer Boulevard under crossings. In accordance with federal railroad safety regulations, residents should expect to hear an increase in the frequency of train horns because of construction activities on and around the railroad tracks, regardless of quiet zone designation.

Regular work hours are Monday through Saturday, 7 a.m. to 8 p.m.

Please click on the link below to view the maps
http://campaign.r20.constantcontact.com/render?llr=qn6b66cab&v=001-jHgZ8K8LRISHBeULXcN5yvxQjozeEa8ZBg0nIGQuEis0s9dPSKM1QlnxrkWzXoe_
7qbDquLFz93ljqxsn4X9QgHSD5_BcyOUDAz89C3FGA%3D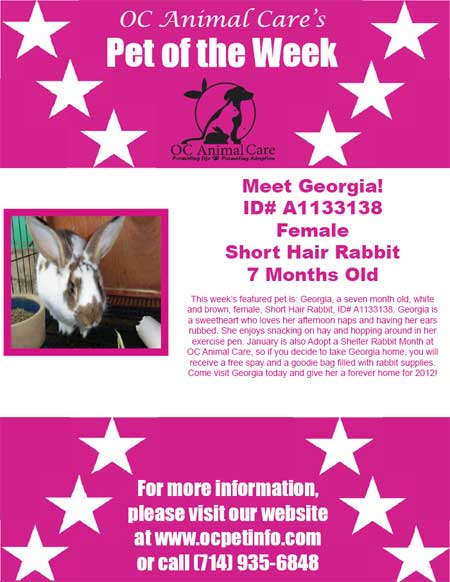 Click on the image above to view a larger version.
COUNTY COMMITTEE VACANCIES
Supervisor Bill Campbell announced that the Orange County Board of Supervisors is requesting applications for three seats on the Children and Families Commission that will be available in April 2012.

Board members are seeking applicants to fill two positions in the category of Health, and one position in the category of Education and Early Intervention. Candidates must have relevant expertise or experience in one of these categories. Examples of organizations that fall within the Health category include representatives from health and medical organizations, medical doctors, pediatricians and obstetricians. Current and former members have included registered nurses, pediatricians and hospital executives. Examples of organizations that fall within the Education and Early Intervention category include representatives from school districts and local foundations. Current and former members have included school district superintendents, school board trustees, and public school foundations.
---
The 4th District has vacant appointments on the following commission:



Historical Commission



If you are interested in serving on one of these committees, please call Audra Adams at (714) 834-3998.

CERTIFICATES OF RECOGNITION
Fullerton - Transamerica Financial Advisors Ribbon Cutting

Supervisor Nelson was honored to recently present a certificate of recognition to Transamerica Financial Advisors, Inc. through his representative, Mark Lopez. The formerly-named Investment Advisors International joined the Transamerica Financial Group and cut the ribbon to celebrate its new name and more spacious office location, needed to accommodate its growing clientele. With its current rate of growth, Transamerica Financial Advisors may soon need to relocate once again, bringing more jobs to Orange County!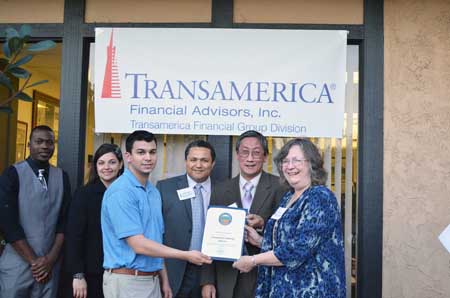 ---
Jeff Weber – Brea Chamber of Commerce's Citizen of the Year
Orange County Plumbing, Heating and Air Conditioning –Brea Chamber of Commerce's Business of the Year
Placentia-Linda Hospital –Brea Chamber of Commerce's Innovation Award
TAPS Fish House & Brewery –Brea Chamber of Commerce's Business of the Year: Retail
Esterline Kirkhil – Brea - Chamber of Commerce's Business of the Year: Manufacturing
Albertson's #6141 – Brea – Grand Opening
Michael Duran – Brea – Outgoing Chairman of Brea Chamber of Commerce
Heather Garza – Brea Chamber of Commerce's Ambassador of the Year
Tina Javid – Brea Chamber of Commerce's Chairman's Award of Excellence

Please contact our office if you know of an individual who deserves recognition for outstanding community or public service.
Contact: Steve Spernak 714-834-3440.
KNOW ANY SENIOR DISABLED ADULTS?

On Tuesday, February 14 from 1:30 to 2:30 in the La Habra Library

Address: 221 East La Habra Blvd., a block east of Euclid St.

Ken Schaap of The Dayle McIntosh Center will inform participants of the free programs available to disabled older adults. Programs vary from counseling and assisting consumers with various Social Security benefits, Medicare and Medi-Cal; providing home and commercial modification referrals; offering assistance to adults 55 years and older with visual impairments; and much more. The program is free. For more information, please call the library at 562-694-0078.
Buena Park
What: Rummage Sale & e-Waste Collection Event
Where: Buena Park Woman's Club - 6711 Beach Blvd., Buena Park
When: Saturday, February 18, 2012
Time: 9 a.m. - 2 p.m.
---
Brea




The Brea Olinda High School Golf Boosters are holding their First Annual Golf Classic on April 9, 2012 @ Western Hills Golf and Country Club in Chino Hills!

Please click on the link below to sign up!
http://bos.ocgov.com/legacy4/newsletters/pdfs/Vol3Issue2/BREA OLINDA FORMS.pdf
---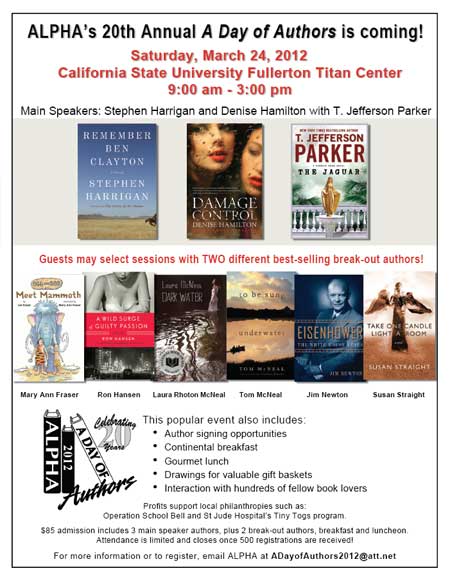 Click on the image above to view a larger version.
---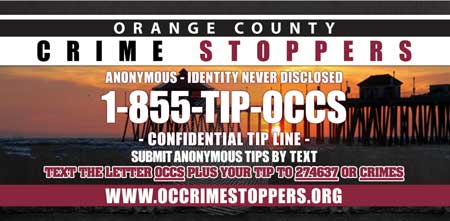 Click on the image above to view a larger version.
For questions or comments regarding Nelson's E-News
please contact the Supervisor's office staff:
Audra Adams Ph: 714-834-3440 Email: audra.adams@ocgov.com.