Welcome to Nelson's E-News!

As you read through this week's edition, there are a few items I would like to highlight:

Yesterday, to mark the annual "Bike to Work Week," I had the opportunity to bicycle from the train station located in the City of Orange to the OCTA Headquarters. It was great to participate in an event that helps reduce traffic congestion and pollution while getting exercise. I'm looking forward to riding again soon and encourage everyone to join.

I am proud to announce that the Air Quality Management District on which I sit has introduced a public outreach program focusing on select ethnic communities in the region, particularly the Korean community. Please keep reading for more information on this important initiative.

If you or someone you know wants to learn how to swim, you are in luck! The City of Brea is offering swim lessons for children through adults this summer. Have fun, stay cool and learn an important life-saving skill all at the same time. Find more detailed information, continue reading.

One last friendly reminder: Sunday, May 13 is Mother's Day.

Sincerely,
Shawn Nelson.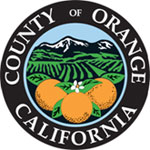 Third Quarter Budget Report

On May 1, Supervisors approved the Third Quarter Budget Report for FY 2011-12, covering the three-month period from January to March of this year. Some of the highlights:

There was a higher-than-expected growth in sales tax and Health and Welfare realignment funding, with revenue streams performing stronger this fiscal year than last year and compared to the current budget. In fact, there is a 6.9% positive variance in this quarter and the Auditor-Controller forecasts a year-end positive variance of $23 million, expecting to close the year with positive balances.

Since July, sixty-five positions have been deleted, four of those during the last three-month period. There has been a decrease of 1,708 filled positions since FY 2007-08, from 17,509 to 15,801 employees.

To compensate for revenue shortfalls from federal and state sources to the Sheriff-Coroner, the Board voted to draw $11.4 million from reserves, representing about half of a more than $20 million shortage. The Board allocated an additional $11.3 million for future use related to the Mental Health Services Act. The Treasurer-Tax Collector and Assessor Departments also received reserve transfers while OC Waste & Recycling established a new fund for tracking capital projects.

To view the Third Quarter Budget report and its supplement, click here.
---
Register to Vote for the June Primary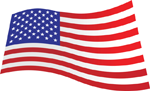 To vote in the statewide primary on June 5, you must register by Monday, May 21 – in ten days. To register to vote, please visit the Registrar of Voters website. You can also find your polling place, your elected representatives and change your registration status.
---
State Sues County, County Sues State

Last week, the Board unanimously authorized the law firm of Bell, McAndrews & Hiltachk to litigate on behalf of interim Auditor-Controller Jan Grimes against the State's VLF revenue lawsuit. The State Department of Finance and the Community Colleges Chancellor are asking the court to let the State continue taking the County's VLF revenue and force the County to pay the State property tax currently withheld, as well as future property tax.

Click here to read the State's lawsuit, filed on April 5.

This week, the Board authorized filing a claim against the State for approximately $23 million, the difference that the County was shortchanged in FY 2010-11 from accepting declining VLF revenue due to lower vehicle sales instead of property tax from increasing property values since 2004. In fact, the County has experienced an average $23 million shortage per year for the past seven years.

Click here to read the County's claim, filed May 9.
---
New CalOptima Board Members



Last week, the Board of Supervisors appointed four individuals to fill vacancies on the eleven-member CalOptima Board of Directors, just days before the organization discussed its FY 2012-13 budget.

The following members were appointed to the Board of Directors (position):
Dr. Viet Van Dang (Physician in Current Practice)
Dr. Samara Cardenas (Independent Physician's Association/Health Network representative)
Steven Knoblock (County Resident/Non-Consumer)
Ellen Ahn (CalOptima Recipient/501c3 representative)
All four members' terms will end on April 30, 2016. To learn more about the CalOptima Board of Directors, click here.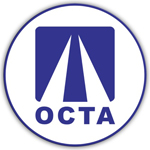 Bike to Work Week

In anticipation of the annual "Bike to Work Week" hosted by OCTA, a kick-off rally was held on May 10th at the Metrolink Station in Orange. Participants rode their bikes nearly three miles from the Orange Metrolink Station to OCTA Headquarters in Santa Ana. Congratulations to Supervisor Shawn Nelson for his participation. OCTA Bike to Work Week will be held from May 14 through May 18.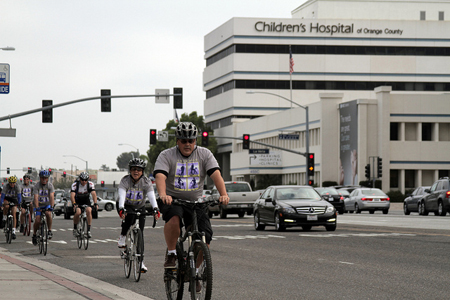 (Above) Supervisor Nelson riding along Main Street in the City of Orange during the OCTA Bike Rally


Supervisor Nelson currently represent Orange County on the Board of the Air Quality Management District (AQMD). Last week the board took action to approve an initiative to increase awareness of air quality challenges among ethnic minority communities in the Southland. AQMD staff will conduct an advertising and outreach initiative to the Southland's Latino and Korean residents. This effort will build on previous focused outreach efforts directed toward the Latino and Asian communities.

The objectives of these outreach efforts are to:
Increase awareness regarding the many ways in which air quality impacts public health.
Provide information about AQMD programs to reduce air pollution and protect residents' health.
Promote individual decisions and community involvement that help reduce air pollution
To further AQMD's communications to the Asian community, staff will be conducting three to four community fairs targeting Korean residents. The events will be used to highlight healthful lifestyle, air pollution impacts on human health and AQMD policies and programs. In addition, AQMD will place Korean-language print/online and radio ads using messages targeted to the Korean community.
Donate Life Event – Fullerton

More than 11,000 people gathered for the 10th annual walk at Cal State Fullerton this past weekend. Supervisor Nelson was pleased to participate in the walk as well as speak at the opening ceremony. Please click the OC Register article below to read more on this year's run/walk to promote organ and tissue donation.

http://www.ocregister.com/news/people-351497-life-event.html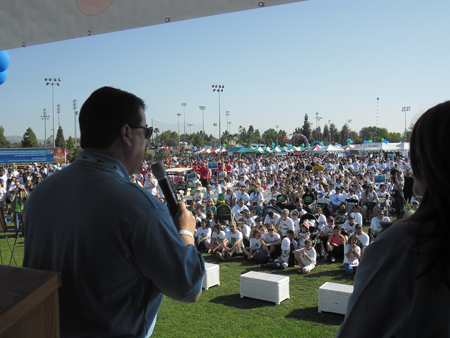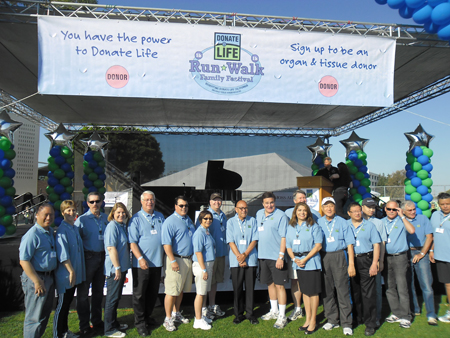 ---
Beauty Pageant – Ms. Brea

Congratulations to the nine candidates and the seven selected finalists who competed for the title of Ms. Brea this past week. Supervisor Nelson was honored to recognize each with Certificates of Recognition for their academic accomplishments, interviews and public performances at the competition held at the Brea Improv. Best of luck to Linda Shi who was crowned Ms Brea 2012.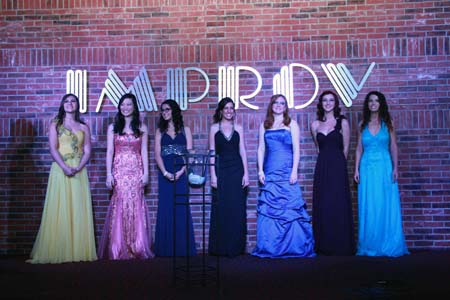 (Left to Right) Brynn Burciaga, Allison Bowen, 1st runner up Megan Mashal, Miss Brea 2012 Linda Shi, 2nd runner up Nicole McEntee, Rachel Langan, & Katherine Bower
---
Rotary Club – Buena Park

County Certificates of Recognition were presented at the recent Distinguished Teachers and Staff luncheon hosted by the Buena Park Rotary Club at Knott's Berry Farm. Featured in the photo is Savanna High school Distinguished Teacher honoree Poppy Hill who performed an amazing array of classroom, civic and student mentoring projects that will inspire generations of students and future leaders influenced by her personality and commitment to excellence in education.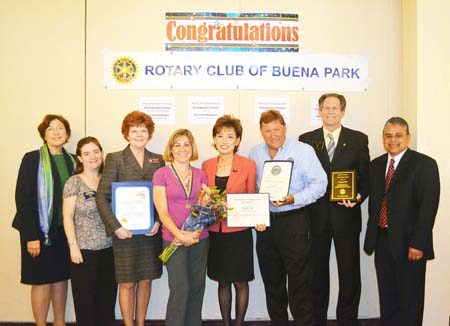 (Third from Right) Nelson Staffer Steve Spernak proudly poses for a picture with the Rotary members
---
Buena Park Opens New Community Center for Residents and Events

Residents of Buena Park and north Orange County now have their very own civic masterpiece to enjoy community and holiday events, lectures, exercise, wedding and other family receptions with the dedication and grand opening completed this week. The center is located above the old police station, directly behind City Hall. The Buena Park City Council opened the brand new 27,000 square feet state-of-the-art building that will house City staff, recreation and community services specialists.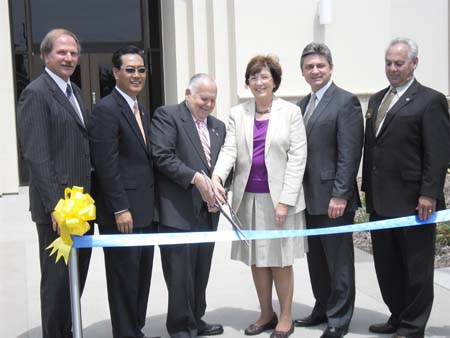 (Left to Right) Buena Park City Manager Rick Warsinski, Councilman Miller Oh, Mayor Jim Dow, Councilmember Elizabeth Swift, Steve Berry and Fred Smih.
---
Taste of Anaheim

Fourth District Policy Advisor Steve Spernak joined Disney government affairs representative Kyndell Paine (pictured below) at the 17th annual Taste of Anaheim gala at Gardenwalk this week. The event was hosted by the Anaheim Chamber of Commerce and featured booths of food, fresh brewed ales, seafood and desserts.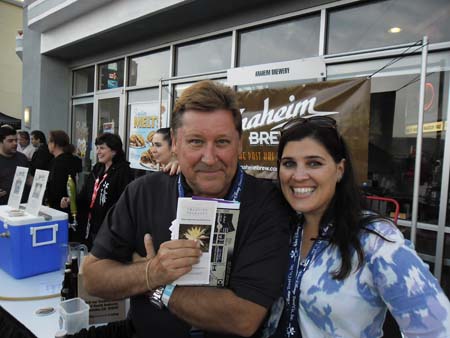 Nelson Staffer Steve Spernak (Left) joins Kyndell Paine (Right) at the 2012 Taste of Anaheim
OC Zoo Mountain Lion Cubs' Winning Names Announced

A pair of young, orphaned mountain lions at the OC Zoo have new names, thanks to OC Parks' Facebook fans.

OC Zoo staff selected the winning names Modjeska, for the female, and Santiago, for the male.

The cubs are now named for two local canyons – not far from the zoo – where mountain lions can be found in the wild. OC Parks also operates Arden, the Helena Modjeska Historic House and Gardens, the former estate of the famous 19th-century actress.

The cubs came to the OC Zoo after they were found malnourished and orphaned in Oregon when they were just two months old, too young to survive on their own. The brother and sister, now 9 months old, went on display March 31, when Orange County Supervisor Bill Campbell, Third District, introduced them and a special contest to name the young cats.

OC Parks' Facebook fans submitted more than 100 suggested name pairs for the cougars. After the submission period ended, the public had one week to vote for their favorite names. OC Zoo staff chose the winning names from the top 10 vote-getters.

The OC Zoo is inside Irvine Regional Park in Orange. It's open weekdays 10 a.m. to 3:30 p.m. and weekends 10 a.m. to 4:30 p.m. Zoo entry is $2 per person ages 3 and over; ages 2 and under enter free. Irvine Regional Park parking fee applies.

For more information on the OC Zoo, call (714) 973-6847 or go to www.ocparks.com/oczoo.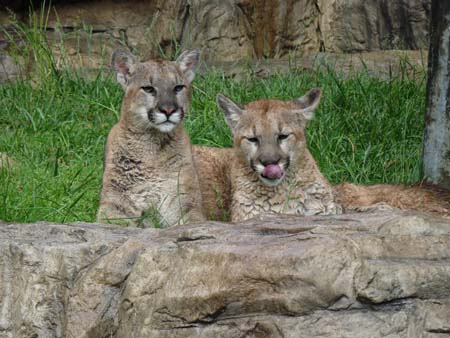 Cubs Modjeska and Santiago
Brea Swimming Lessons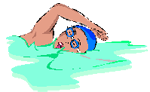 Adults, kids and teens can all cool off this summer with swimming lessons at the Brea Municipal Plunge. Registration begins Saturday, June 2 for Brea residents and Saturday, June 9 for those from other cities. Open registration will be available starting June 18 until classes fill.

The City of Brea offers swimming lessons for all ages at the Plunge. Swimming lessons are in five, two-week sessions from June 18 to August 24. Registration for all five sessions is from 9 a.m. to 12 p.m. on June 2 for Brea residents with proof of residency. Participants from other cities may register June 9 from 9 a.m. to 12 p.m. Numbers for registration will be distributed at 8 a.m., and only one registration form will be accepted per number. Also, only one registration form will be accepted per household. The fee for each session is $57 ($62 for non-residents).

Registration is held at the Plunge, 440 S. Walnut Ave. For more information, call (714) 529-6233 or visit the City's website at www.cityofbrea.net.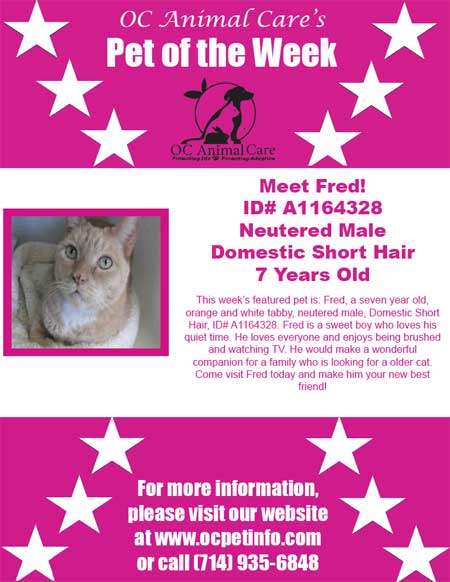 Click on the image above to view a larger version.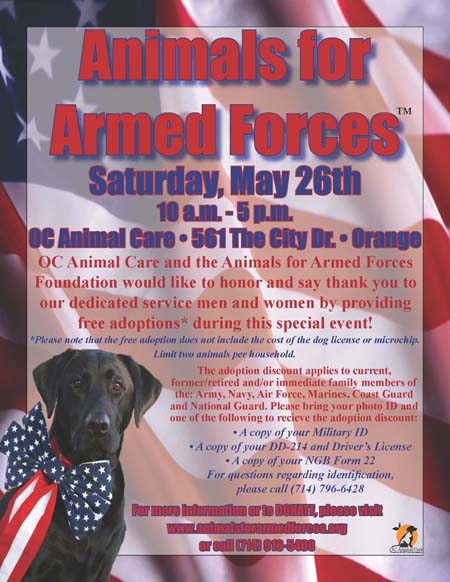 Click on the image above to view a larger version.
Do you need help with a disabled senior?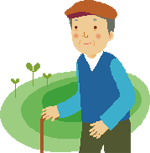 On Tuesday, May 15 from 1:30 to 2:30 in the La Habra Library

Ken Schaap of The Dayle McIntosh Center will inform participants of the free programs available to disabled older adults. Programs vary from counseling and assisting consumers with various Social Security benefits, Medicare and Medi-Cal; providing home and commercial modification referrals; offering assistance to adults 55 years and older with visual impairments; and much more.

The program is free. For more information, please call the library at 562-694-0078.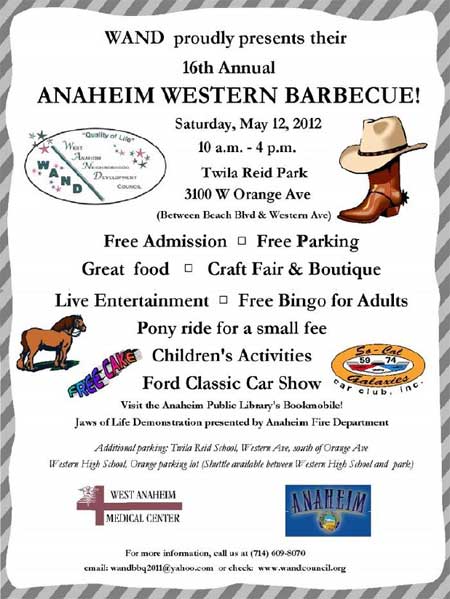 Click on the image above to view a larger version.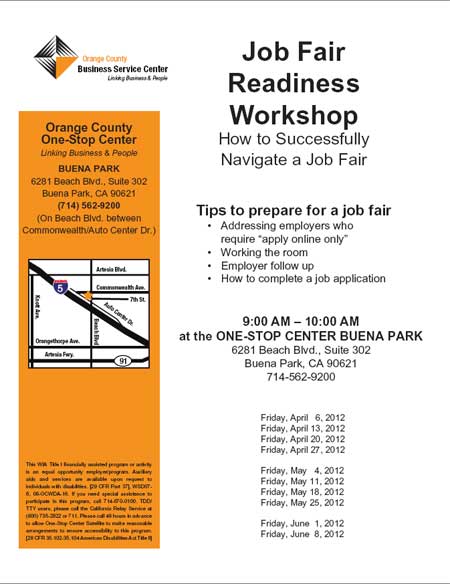 Click on the image above to view a larger version.
---
Anaheim
What: Greek Festival
Where: St. John Greek Orth. Church 405 N. Dale St.
When: May 18-20, 2012
Time: 3 PM – 10 PM May 18th, Noon – 10 PM May 19th and 20th

Brea
What: Fire Department and Public Works Open House
Where: Berry Street (between Lambert and Central)
When: Saturday, May 12th
Time: 10 AM – 2 PM
For questions or comments regarding Nelson's E-News
please contact the Supervisor's office staff:
Audra Adams Ph: 714-834-3440 Email: audra.adams@ocgov.com.