Board of Supervisors

Welcome to Nelson's E-News!

I would like to take this opportunity to thank all of my supporters, with your help I have been re-elected to serve another four year term on the Board of Supervisors! I'm looking forward to continuing all of the hard work we've done to improve County government.

The annual budget hearings for FY 2014-15 for the County of Orange will be held next week. These hearings will determine the level of funding for each County department from July 1, 2014 to June 30, 2015. The adoption will be voted on two weeks later.

The hearing is scheduled for Tuesday, June 10 at 9:30am and, if necessary, on Wednesday, June 11 at the same time. Both meetings will be at the Hall of Administration, 333 W. Santa Ana Blvd., Santa Ana 92701. Prior to the budget hearings, County staff will present a public budget preview in the Planning Commission Room, in the same building adjacent to the Board Hearing Room from 8:00am-9:00am. Your attendance is welcome.

Please click below to view the agenda for the budget hearings:
http://cams.ocgov.com/Web_Publisher/agenda06_10_2014.htm

Sincerely,
Shawn Nelson

Board Updates



OCEA Leadership Conference

Last weekend, Supervisor Nelson spoke to approximately 80 members of the Orange County Employees Association, Orange County's largest independent public employee labor union, as part of a daylong leadership conference in the City of Orange. Topics ranged from the annual budget to employees' total compensation costs to monetizing county real estate assets for additional revenue.

Most of the new positions added are funded from State or Federal sources, including those under the Mental Health Services and the Act Affordable Care Act. Following his presentation, Supervisor Nelson took questions from Executive Director Nick Berardino regarding ongoing labor negotiations, among other issues.

Below is a copy of Supervisor Nelson's presentation. A significant portion of the discussion also centered on Orange County's inequality in its property tax allocation. The chart below demonstrates that inequality by county, with Orange County receiving the lowest in the State at 6¢ back on the dollar. By comparison, the statewide average is 17¢, nearly three times the amount.

Please click here to view the OCEA State of the County presentation.

Please click here to view OC Property Tax allocation (title: table15_12)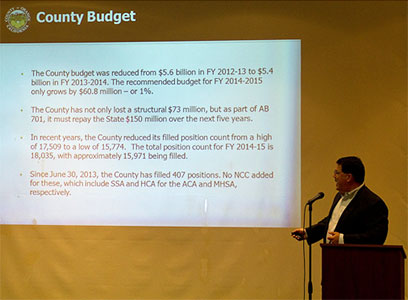 Supervisor Nelson addressing the conference

OCTA

Photo Contest Awards Users of Summer Bus Pass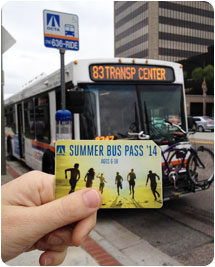 Each year, OCTA offers the youth of Orange County a golden opportunity for vacation fun, and this year is no exception. The OCTA Summer Bus Pass, which provides riders 18 and younger with unlimited bus rides from June 1 through August 31, is now on sale for only $60.

Visitors come from all over the world to enjoy the beauty and attractions of Orange County. Summer Bus Pass holders can have the same experiences – for only 65 cents a day.

Pass holders will also enjoy discounts at more than 20 entertainment destinations throughout the county, including Boomers, Medieval Times and the Discovery Science Center.

To encourage rides to these and other great destinations, OCTA is offering prizes such as iTunes cards and OC Fair Prize Packages to OCTA Summer Bus Pass holders, who snap a picture and share it on OCTA's social media channels with the hashtag #octasummer. The photo contest begins June 1 and runs through August 31, 2014. Winners will be selected weekly.

Last year more than 3,500 youth took advantage of the Summer Bus Pass, taking more than 190,000 trips during the three-month period.

The three-month pass can be purchased online at www.octa.net/summer, at the OCTA store located at 550 S. Main St. in Orange, by calling (714) 560-5932 or at local Orange County Ralphs, Vons, Pavilions and Northgate Markets. Click here to learn about a special offer.

See more at: http://blog.octa.net/photo-contest-awards-users-of-summer-bus-pass#sthash.N2kERvOe.dpuf

Riders Experience OCTA Wilderness Preserve on Horseback

On May 31, OCTA hosted an interpretive excursion on horseback through its protected property in Orange County. The hour-long ride through the beautiful scenery of the 400-acre Ferber Ranch Wilderness Preserve attracted 35 participants.

OCTA will be holding another ride on Aug. 16 and two hikes on June 7 and Aug. 9. Registration for this Saturday's hike will close soon. To register, visit www.octa.net/tours.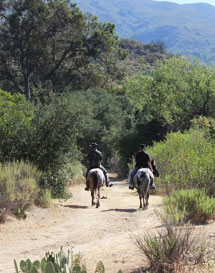 OCTA's acquisition of the property allows this core segment of the Trabuco Canyon area to be permanently protected and ensures the preservation of high-quality habitat and mobility for wildlife into the Cleveland National Forest.

By voluntarily acquiring open space properties and restoring natural habitats, OCTA is able to receive environmental approvals for 13 freeway improvement projects funded byMeasure M2, the county's half-cent sales tax for transportation.

As a result, freeway projects progress more quickly and efficiently and the environment benefits from comprehensive preservation efforts.

See more at: http://blog.octa.net/riders-experience-octa-wilderness-preserve-on-horseback#sthash.5cMptcs9.dpuf

In the Community

Memorial Day – Loma Vista Park

Joined by almost 2000 veterans, military families and patriotic citizens, Supervisor Shawn Nelson was proud to continue his family's observance of Memorial Day at Loma Vista Memorial Park in Fullerton.

Sponsored by the American Veterans Memorial Association and the City of Fullerton, the 90-minute program paid tribute to the United States' fallen military since the founding of the nation. The program also celebrated this year's 70th annual commemoration of the landings at Omaha Beach on D-day, June 6, 1944.

The current commanding officer of the 101st Army Airborne, Colonel Valery C. Keaveny Jr., spoke at the event. He alluded to the heroes who jumped into the ink-black skies over Normandy when 92-year-old Manny Barrios yelled, "Airborne, all the way!" Barrios is from La Habra and was with the original 101st Airborne that dropped into France at 2 am to start World War II.

Colonel Keaveny was presented with the Supervisor's citation of "America" written by Abraham Lincoln in a presentation delivered by Policy Advisor Steve Spernak.

Supervisor Nelson extended his special thanks to Marilyn and Jeff Harris from the Fullerton American Legion Post 142 for their coordinating the program. The Supervisor also visited the grave of his grandfather, George Robert Daily, United States Army Air Corps, World War II.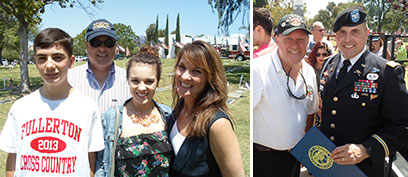 (Left) Nelson Family: Shane, Supervisor Nelson, Katherine and Sharon (Right) Policy Advisor Steve Spernak and Colonel Keaveny

53 Fallen Heroes Honored at 2104 Peace Officers Memorial

Joined by hundreds of police, sheriff and California Highway Patrol officers and commanders, Supervisor Shawn Nelson joined surviving families and wives who lost loved ones in the line of duty at the Orange County Peace Officers Memorial Ceremony on May 28.

Hosted at the Orange County Sheriff's Academy in Tustin, the solemn honors pay tribute to the fallen Peace Officers who protected and served the residents of Orange County since 1912.

Supervisor Nelson honored the heroes, whose names and department patches are posted on the walls inside the monument, by presenting Buena Park Chief Corey Sianez with a proclamation of appreciation from the people of Orange County.

The City of Laguna Beach lost one of their finest in 2013 when Motor Officer Jon S. Coutchie was killed in a vehicle accident while looking for a reckless driver on Pacific Coast Highway.

Coutchie was a quiet and confident leader at Laguna Beach, bringing his years as a United Stated Army Ranger to the challenges of police work and the elite assignment of Traffic as a Motor Officer.


(Left) Supervisor Nelson joined by Chief Sianez at the podium (Right) Coutchie's father closed the memorial by placing a single rose on the wreath of white orchids that honored his son and the fallen officers from Orange County Law Enforcement since 1912.

Meridian Gardens of Anaheim

On May 29, 2014, Meridian Gardens of Anaheim celebrated its grand opening ribbon cutting with representatives from several elected offices, staff and members from the Chamber of Commerce, families and members of the community, totaling over 100 well-wishers.

After a $2.25 million renovation in April 2012, Meridian joined the Chamber with seven residents and a staff of 15. The facility offers a wide variety of services. The facility is now home to 86 residents and has a 130-bed capacity. Of those, 22 are in the memory care wing and 64 reside in independent and assisted living.

Meridian is a private pay facility with reasonable and competitive rates. Some of the amenities include an on-site beauty salon and barber shop, cable TV and a private spa. For more information, please visit their website or call (714) 821-9660. Meridian Gardens is located at 3411 West Ball Road in Anaheim.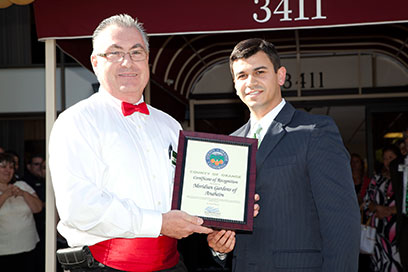 Deputy Chief of Staff Mark Lopez presents Executive Director Chad Ormsby with a certificate of congratulations.

General Announcements

Do you know any hometown heroes?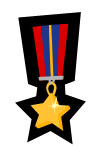 The Fourth District is accepting submissions to recognize unsung heroes in our community.

This may include public safety, first responders, or friends and neighbors who have gone above and beyond the call of duty in everyday life to enrich our community.

To share your story, please call or email Audra Fishel: Audra.Fishel@ocgov.com 714-834-3440

OC Parks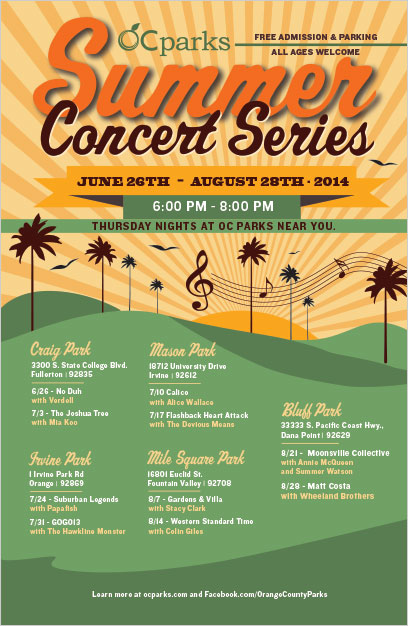 Click on the image above to view a larger version.

County Commissions and Committees

The 4th District has vacant appointments on the following commissions or committees:


Oversight Board of the Successor to the City of Redevelopment Agency (Buena Park and Anaheim)
Community Action Partnership of OC
Treasury Oversight Committee Member
If you are interested in serving on one of these Committees, please call Audra Fishel at (714) 834.3440

Library Corner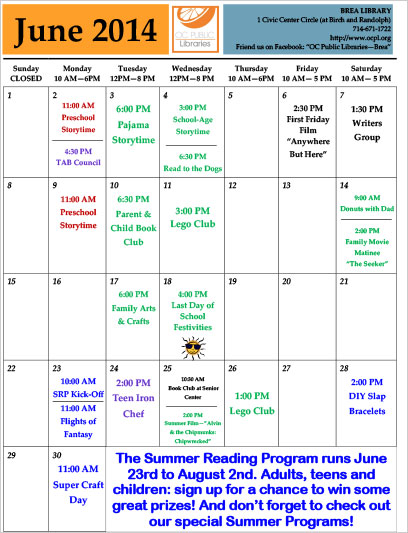 Click on the image above to view a larger version.

OC Animal Care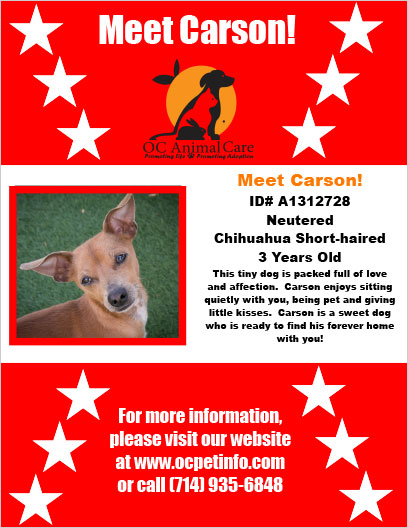 Click on the image above to view a larger version.

Announcements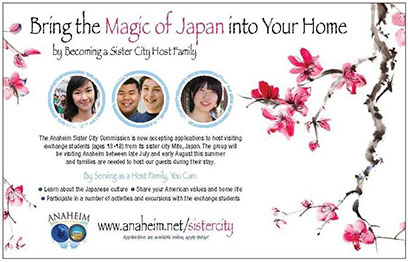 Click on the image above to view a larger version.

Events
Anaheim

What: Anaheim Collectible Convention
Where: Embassy Suites Anaheim South
When: Sunday, June 8
Time: 4:00 pm

What: Anaheim/Orange County Job Fair and Expo
Where: Anaheim Convention Center, Hall E
When: Wednesday, June 11
Time: 10:00 am – 3:00 pm

What: Downtown Anaheim Certified Farmers' Market and Craft Fair
Where: 201 Center Street Promenade
When: Thursday, June 12
Time: 12:00 pm – 7:00 pm

What: Sesame Street Live: Make a New Friend
Where: The City National Grove of Anaheim – 2200 E. Katella Ave.
When: Friday, June 13; Saturday, June 14
Time: 10:30 am, 6:30 pm (6/13); 2:00 pm, 5:30 pm (6/14)

Brea

What: Swim Lesson Registration
Where: The Plunge
When: Saturday, June 7
Time: 9:00 am – 12:00 pm

What: Father Daughter Dance
Where: Community Hall
When: Friday, June 13
Time: 6:30 pm – 9:00 pm

What: Late Nite Catechism: Summer School Edition
Where: Curtis Theatre
When: Friday, June 13
Time: 8:00 pm – 10:00 pm

What: City Council Meeting
Where: Council Chambers
When: Tuesday, June 17
Time: 7:00 pm – 9:00 pm

Buena Park

What: City Council Meeting
Where: Council Chamber – 6650 Beach Blvd.
When: Tuesday, June 10
Time: 5:00 pm

What: Summer Concert Series in the Park
Where: 7520 Dale Street
When: Wednesday, June 11
Time: 7:00 pm – 9:00 pm

Fullerton

What: Free Dental Clinic
Where: Fullerton Community Center
When: Saturday, June 7
Time: 8:00 am – 12:00 pm

What: Parks and Recreation Commission
Where: Fullerton City Hall, Council Chambers, 303 W. Commonwealth Avenue
When: Monday, June 9
Time: 6:30 pm – 9:30 pm

What: Bicycle Users' Subcommittee
Where: Fullerton City Hall, Council Chambers, 303 W. Commonwealth Avenue
When: Wednesday, June 18
Time: 5:00 pm – 6:30 pm

What: Thrift Shop Guerilla Art
Where: Fullerton Museum Center
When: Thursday, June 19
Time: 5:00 am

La Habra

What: Free Art Fridays
Where: Family Art Center
When: Friday, June 6
Time: 11:00 am – 3:00 pm

What: Family Autism Morning
Where: La Habra Museum
When: Sunday, June 8
Time: 11:00 am – 1:00 pm

What: Mini Health Fair
Where: Community Center
When: Tuesday, June 10
Time: 10:30 am – 12:30 pm

Placentia

What: Recreation and Parks Commission Meeting
Where: Community Meeting Room
When: Monday, June 9
Time: 7:00 pm – 8:30 pm

What: Heritage Festival Committee Meeting
Where: City Hall Meeting Room
When: Wednesday, June 11
Time: All Day

What: Community Meeting
Where: Gomez Community Center
When: Wednesday, June 11
Time: 6:00 PM

What: City Council Meeting
Where: 401 E. Chapman Ave.
When: Tuesday, June 17
Time: 7:00 pm – 9:00 pm

For questions or comments regarding Nelson's E-News
please contact the Supervisor's office staff:
Audra Fishel Ph: 714-834-3440 Email: Audra.Fishel@ocgov.com.