February 1, 2021
Apply for the County's Emergency Rental Assistance Program starting today, February 1 through February 28. The Emergency Rental Assistance Program will provide up to $10,000 in financial assistance to rental households in Orange County, excluding renters in Anaheim, Santa Ana, and Irvine who have been negatively impacted by COVID-19.
Households who are eligible to apply for the Emergency Rental Assistance program include:
Rental Households living in Orange County, excluding the cities of Anaheim, Santa Ana, and Irvine because rental households in these three cities can apply for city-run programs.
Rental households who can provide documentation to demonstrate their housing is at risk due to unpaid rent or utility bills, resulting from a loss of employment or reduction of income due to COVID-19.
Rental Households who have past due rents or utility bills and home energy costs. Does not include past due internet or telephone bills.
The household's income must be at or below 80% of the Area Median Income (AMI).
The households cannot be receiving federal rental subsidies or receiving assistance from other rental programs.
To learn more about eligibility criteria, call 2-1-1; text ERA to 898211; or visit: https://era.211oc.org/.
Please see the flyers below for more information.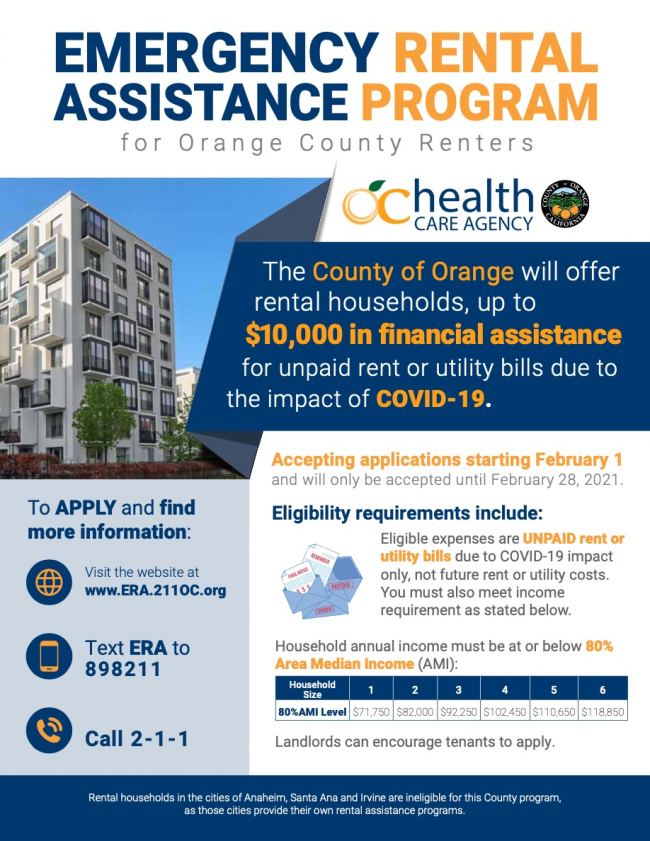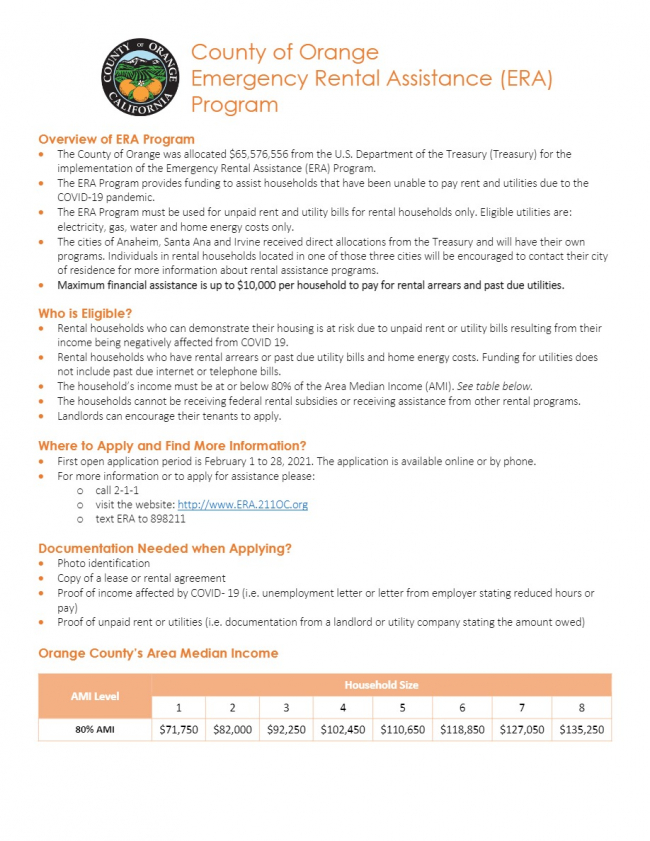 Sincerely,
Doug Chaffee
Supervisor, Orange County Board of Supervisors