January 15, 2020
OC Animal Care has recently taken in over 300 bunnies into their care. Beginning January 11th through the entire month of February, OC Animal Care is having $14 bunny adoptions (Adoption fee includes spay/neuter and microchip).
In addition, OC Animal Care we will be hosting a POP-UP Bunny Bistro on Saturday, February 1st from 11 am to 3 pm in the shelter's Learning and Training Center. We hope you hop on down and find some bunny to love.
Please see the flyer below for more information.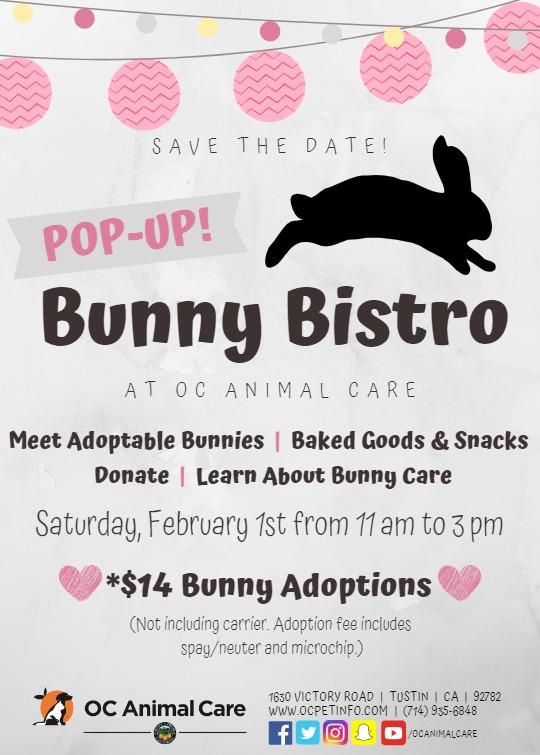 Sincerely,
Doug Chaffee
Supervisor, Orange County Board of Supervisors