August 13, 2021
We'll be hosting a COVID-19 vaccine clinic at California State University, Fullerton's Titan Gym on Monday, August 16 to Friday, August 20 from 8:00 AM - 5:00 PM. The Pfizer, Moderna, and Johnson & Johnson vaccines will be dispensed.
Individuals age 12 and older are eligible to be vaccinated. Minors must be accompanied by a parent or legal guardian.
To register for a vaccine appointment, visit Othena.com or call Latino Health Access at (714) 805-7383. Walk-ins are welcome.
Please see the flyers below for more information.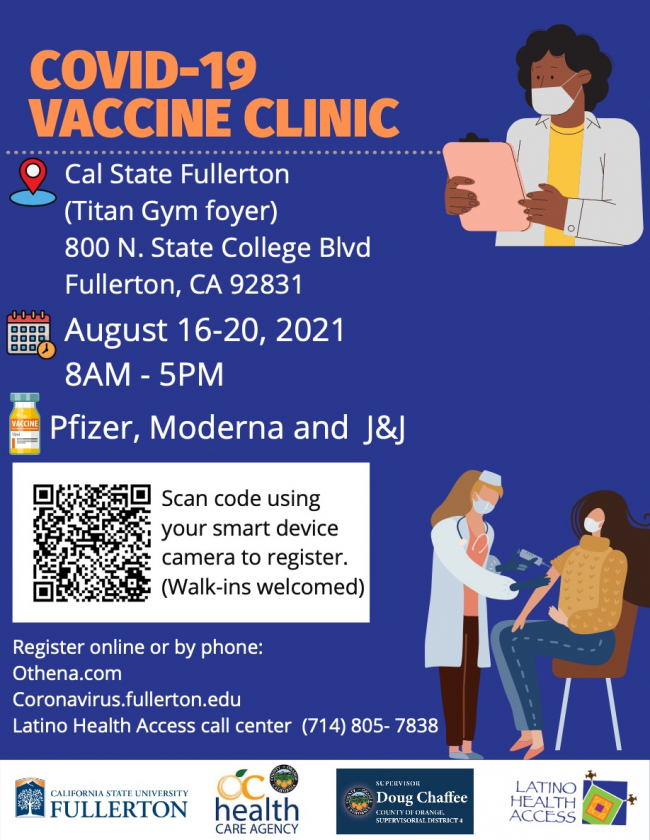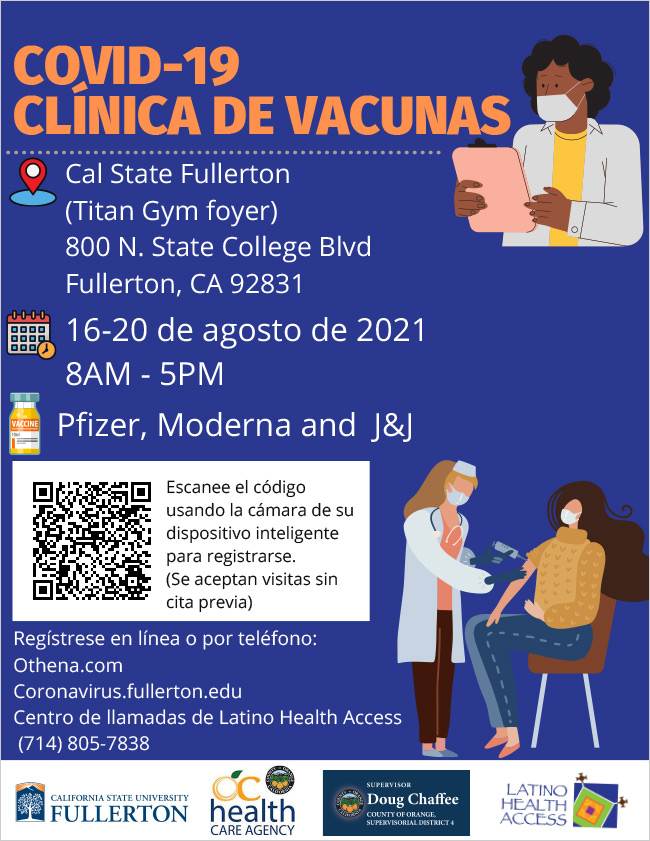 Sincerely,
Doug Chaffee
Supervisor, Orange County Board of Supervisors