July 28, 2023
Join us for our upcoming District 4 event with OC Animal Care!
We'll be sponsoring a Kitten, Cat, and Rabbit Pet Adoption event on Saturday, August 5, 2023 starting at 10 am located at OC Animal Care at 1630 Victory Rd., Tustin, CA 92782.
Adoptions are by appointment only. 50 vouchers are available to pay for adoption fees and apply to kittens, cats and rabbits only. Vouchers are limited to one per household and will go live on July 28, 2022 at 10 a.m. on a first come, first served basis. To schedule an adoption appointment and claim a voucher, please visit https://form.jotform.com/221987852688174.
For more information, please see the flyers below.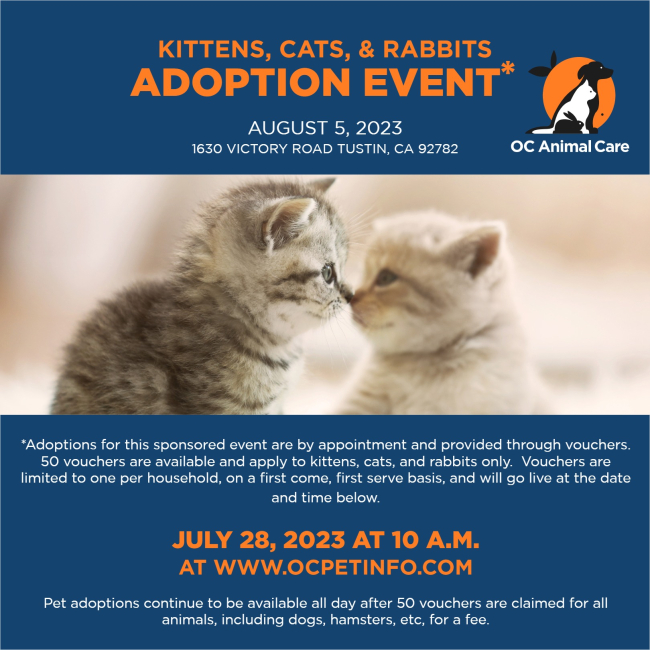 Español | 한국어 | Tiếng Việt | 中文



Sincerely,
Doug Chaffee
Supervisor, Orange County Board of Supervisors