May 13, 2020
Join us for an Emergency Food Distribution in North Orange County this Saturday, May 16th from 10:00 AM until 12:00 PM in Fullerton hosted by the United Without Borders Foundation.
Location: St Benizi Church - 235 S Pine St, Fullerton, CA 92833
All food will be provided on a first come, first served basis. See the flyer below for more details.
Follow the United Without Borders Foundation on social media for the latest updates and upcoming Emergency Food Distribution events at:

Facebook: UABFoundation
Instagram: uabfoundation
Website: www.uabfoundation.org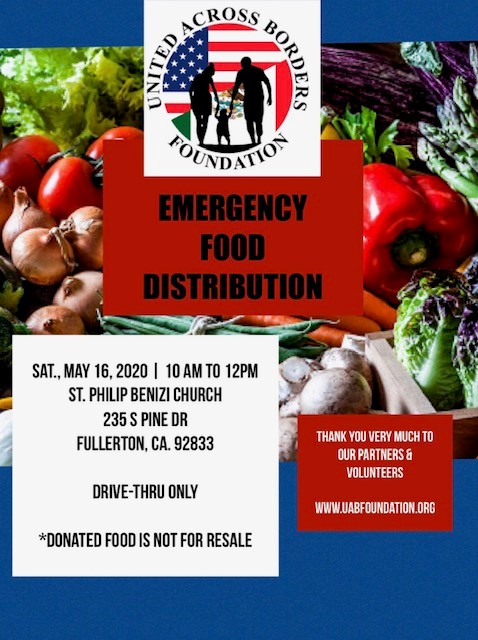 Sincerely,
Doug Chaffee
Supervisor, Orange County Board of Supervisors