September 28, 2020
Come join me and 65th Assembly District Assemblymember Sharon Quirk-Silva on Tuesday, October 13 from 10:00 AM–12:00 PM for a virtual Grants Workshop. The Grants Workshop will be hosted in partnership with California Consulting to help inform local cities, school districts, nonprofits, and others about how to obtain funding through various grant opportunities.
Please RSVP by October 12th at https://d4.ocgov.com/form/GrantsWorkshop.

If you have any questions about the workshop, call (714) 834-3440 or (714) 525-6515. See the flyer below for more information.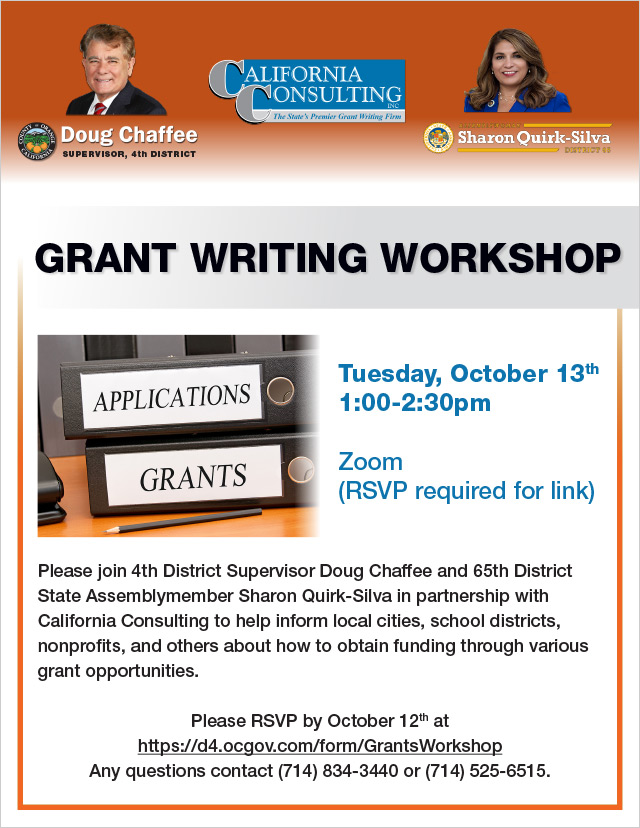 Sincerely,
Doug Chaffee
Supervisor, Orange County Board of Supervisors