January 22, 2020
Today, the Orange County Visitors Association (OCVA) launched the "Orange County Tourism Workforce Initiative" at Anaheim High School with over 800 students in attendance.
This new program will educate, engage and excite local high school and community college students about career opportunities in the tourism and hospitality industry.
Tourism is a dynamic economic driver in Orange County, generating $21.3 billion dollars in total economic benefits and sustaining more than 179,000 jobs in 2017. Past and projected growth in the tourism industry, combined with the overall strength of the Orange County economy and very low unemployment, has made growing the tourism workforce an important and challenging priority.
The centerpiece of the initiative is a wrapped bus that will travel to high schools and community college campuses throughout Orange County until December 2020. During the campus visits, current industry professionals will share their unique educational backgrounds and compelling career path stories. Participating schools will be provided with resources that can be used to connect students to employers and employment development programs.
OCVA will deliver the Tourism Workforce Initiative in collaboration with a number of partners, each of which recognizes the importance of educating Orange County's young people about the employment opportunities provided by the tourism and hospitality industry and offering helpful resources as their pursue their own unique career paths.
Current initiative partners include: Visit Anaheim, Anaheim Resort Transportation, Best VIP Chauffeured Worldwide, the California State University System, County of Orange/Orange County Community Resources (WIOA Youth Program), Knott's Berry Farm, OC Fair & Event Center, Travel Costa Mesa, Visit Huntington Beach, Visit Newport Beach, the Disneyland Resort and Irvine Retail Properties.
For more information, please visit www.visittheoc.com.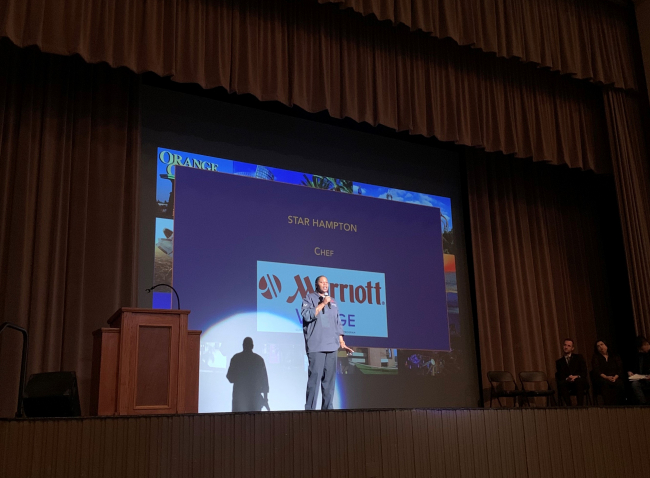 Sincerely,
Doug Chaffee
Supervisor, Orange County Board of Supervisors