December 11, 2019
As a reminder, please join me and my colleagues at the Orange County Board of Supervisors today as we open our offices for the Annual Holiday Open House from 2 p.m. – 4 p.m.
At my office, you will experience a "Taste of District 4" as we will provide food and refreshments from a local restaurant in my District. Please see the flyers and parking information below.

Parking Options:
Paid public parking structure (P8) across the street from the Hall of Administration (Building 10).
Go South on Broadway St, turn right onto West Santa Ana Blvd and turn left into the P8 parking structure
Paid parking lot (P5) of the Old County Courthouse (Building 1)
Located on the corner of Broadway St and Santa Ana Blvd (parking meters)
Paid parking along Ross St. between Santa Ana Blvd and Civic Center Drive (parking meters)
For telephone directions to finding Civic Center locations, please call 714.834.5400.
Click on this link for the the OC Civic Center map below.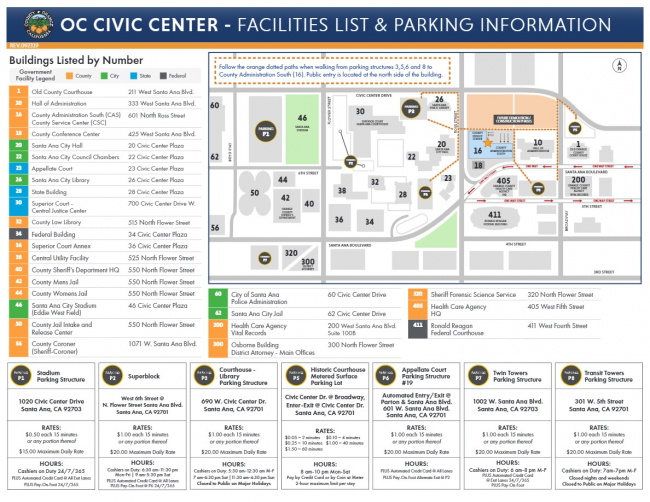 Sincerely,
Doug Chaffee
Supervisor, Orange County Board of Supervisors