November 22, 2019
Join over 65 participants in the OC MADE program on Small Business Saturday on Nov. 30 at 12:00 p.m. at the O.C. Market Place in Costa Mesa for a ribbon-cutting event and the launch of their start-up businesses.
OC MADE is a program aimed at assisting start-up businesses with entering the Orange County Market Place to validate their concept. Over a four-week period, participants learned about core concepts of business such as planning, marketing and financing. At the end of the program, the participants launch their start-ups by operating their own vendor booth at the O.C. Market Place.
Among these incredible businesses, vendors will be selling sweets and treats, sandwiches, food, clothing, handbags and art.
Please see this link to register for the event and the flyer below for additional details.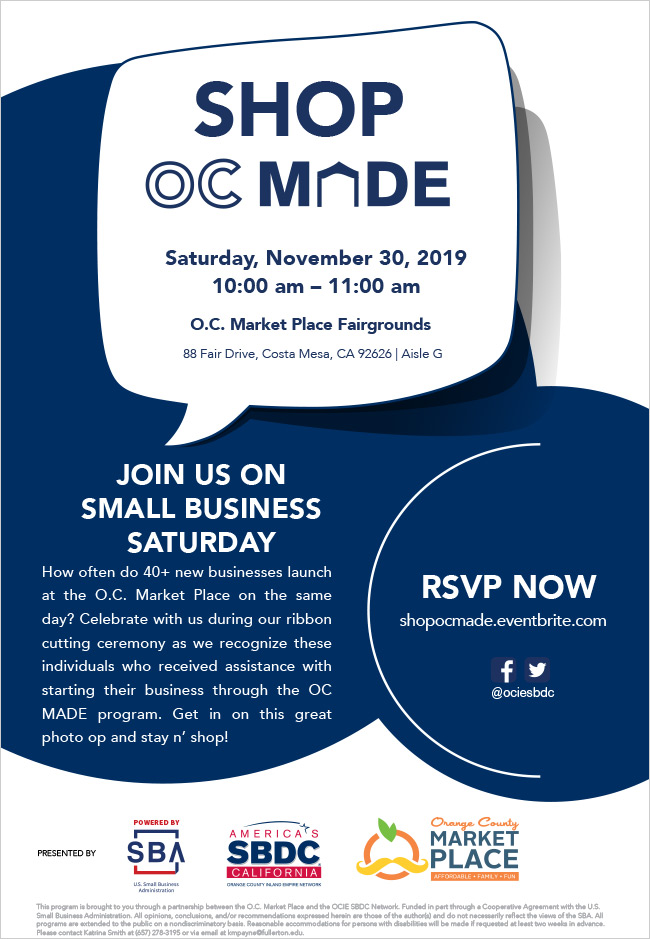 Sincerely,
Doug Chaffee
Supervisor, Orange County Board of Supervisors