December 16, 2019
The U.S. Census Bureau is currently hiring for the 2020 Census. The Census-Taker positions are temporary, and the pay starts at $19.50/hour.
By working for the Census Bureau, you can help them reach their goal for the 2020 Census to ensure everyone is counted. Census counts have a huge impact on our community.
The count happens every 10 years with the decennial census. The 2020 Census data will be used to determine how more than $675 billion from more than 100 government programs are distributed to states and localities, including communities like ours.
Here's some of what the census numbers effect:
• Medicaid.
• School lunch programs.
• Community development grants.
• Road and school construction.
• Medical services.
• Business locations.
If you're interested in a job, please call the U.S. Census Bureau's Los Angeles Regional Office Recruiting at (818) 267-1778, visit the Census Bureau job site to apply or view the local Census-Taker job posting here.
You'll also be able to see job descriptions and frequently asked questions at 2020census.gov/jobs.
Feel free to forward this e-mail to someone in your network who may be looking for a job. Working for the Census Bureau is a unique opportunity!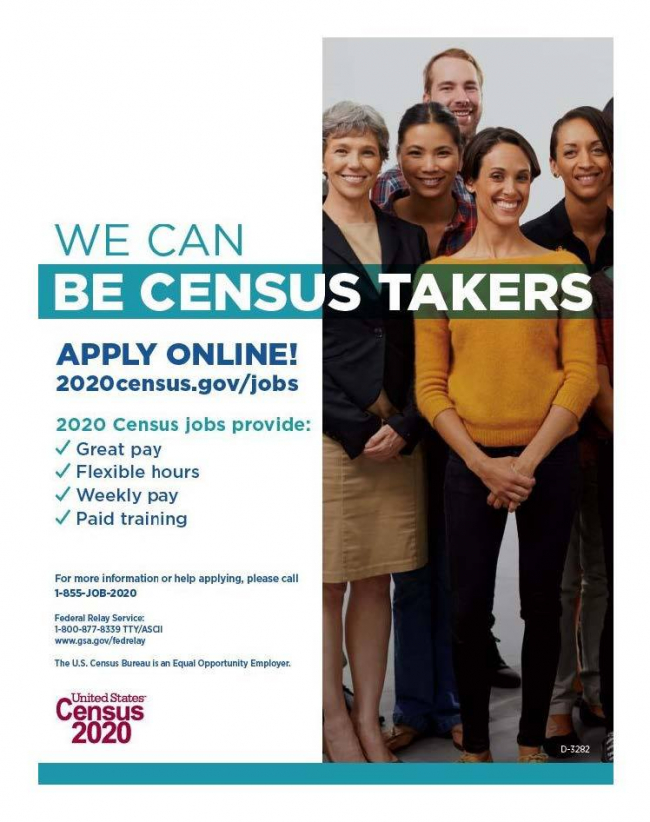 Sincerely,
Doug Chaffee
Supervisor, Orange County Board of Supervisors