What's Happening

Addressing the Opioid Crisis in Orange County

In partnership with the OC Health Care Agency's Mental Health and Recovery Services and the Fullerton Joint Union High School District, we co-hosted a successful forum on "Addressing the Opioid Crisis in Orange County" at Fullerton Union High School.
During this forum, we shared data on current trends, supportive services and resources, and information about the signs and symptoms of opioid misuse, overdose and/or poisoning.
Individuals in recovery also shared information about their journey. Lastly, participants learned more about Narcan, how it can be used to reverse an overdose, how to administer it, and received a two-dose box, which can be used as a rescue-saving measure.
Thank you to our partners and participants for coming together to discuss this critical issue.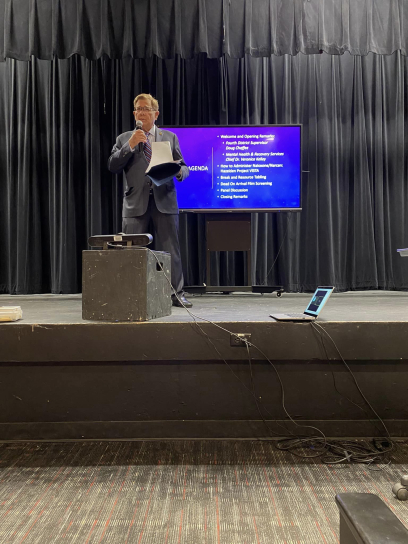 Supervisor Doug Chaffee gives opening remarks at the Forum.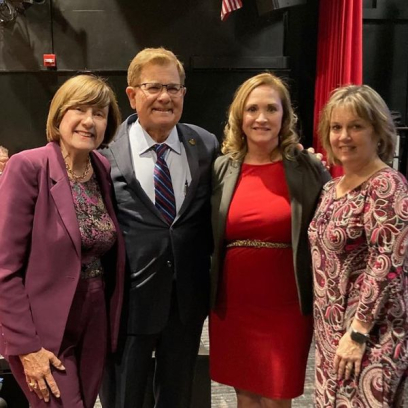 Ambassador Paulette Chaffee and Supervisor Doug Chaffee thanked OC HCA's Chief of Mental Health and Recovery Services Dr. Veronica Kelley and OC HCA's Director of Operations for Mental Health and Recovery Services Annette Mugrditchian for organizing the forum.

In the Fourth District Community

Cal State Fullerton's Lunar New Year Celebration

I attended
California State University, Fullerton
's Lunar New Year Celebration with President Fram Virjee, CSUF faculty and staff, and members of the Titan Family.
In honor of the new year, we surprised President Virjee with a $500,000 check from the County of Orange towards the construction of the "Titan Gateway" Pedestrian Bridge!
This dynamic bridge will connect the campus's College Park building with the main campus across Nutwood Avenue and make Cal State Fullerton safer.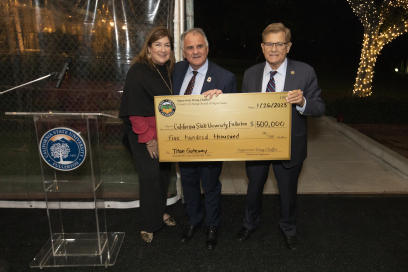 Julie Virjee and Cal State Fullerton President Fram Virjee receive a surprise check from Supervisor Doug Chaffee.


Orange County Black History Parade & Unity Festival

We had a wonderful time on Saturday kicking off the 43rd Annual Orange County Black History Parade & Unity Festival in the City of Anaheim!
Community groups, nonprofits, students, and local leaders came out to celebrate Black History Month.
We thank the Orange County Heritage Council for continuing to organize the event for Orange County residents.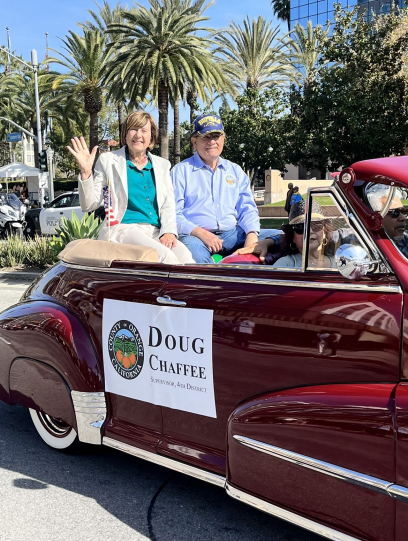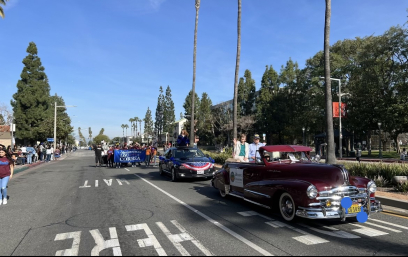 News

OCTA's "Employees of the Year" Celebration

We joined the Orange County Transportation Agency (OCTA) in celebrating its 2022 Employees of the Year.
The agency honored its 2022 Employees of the Month, and announced the Employees of the year for 2022. Thank you to the wonderful employees for all the work that they do and congratulations on your recognition!
You are what keeps Orange County moving.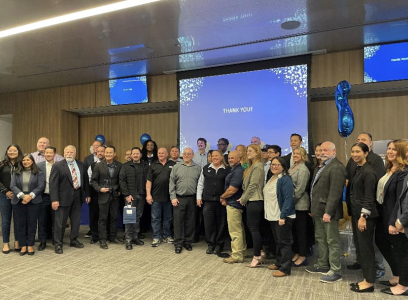 Pictured: OCTA's 2022 Employees of the Year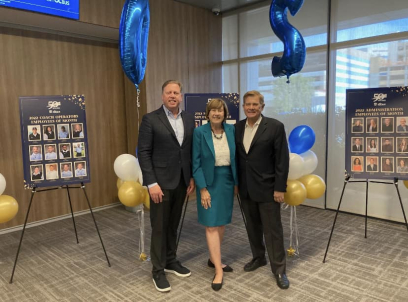 Pictured from left to right: OCTA CEO Darrell E. Johnson, Ambassador Paulette Chaffee, and Supervisor Doug Chaffee


First 5 Orange County

I'm grateful to continue serving on
First 5 Orange County
in addition to serving as the Commission's Vice Chairman this year.
Through years of research, we've determined that a child's experiences during their early years establish a foundation that can help them achieve more in school in life.
Through First 5 Orange County, we partner with many organizations and agencies to create and maintain an coordinated system that optimizes early childhood development and improves families' experiences.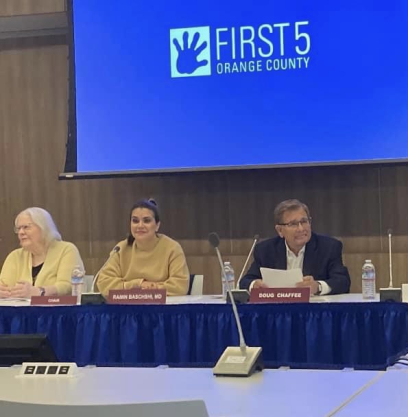 Pictured from left to right: First 5 OC Commissioners Susan McClintic, Chair Dr. Ramin Baschshi, Vice Chairman Doug Chaffee.


Apply to Serve on First 5 Orange County

The Orange County Board of Supervisors is seeking candidates to serve on the First 5 Orange County. Three available seats for the 2022-2024 term include two in the category of Health and one in the category of Education.
Candidates must live or work in Orange County and have relevant expertise or experience in one of these categories.
The 2022 Application Package is available on the website at First5OC.org.
If you are interested in serving on First 5 Orange County, please submit an application and resume by March 10, 2023, at 3:00 p.m.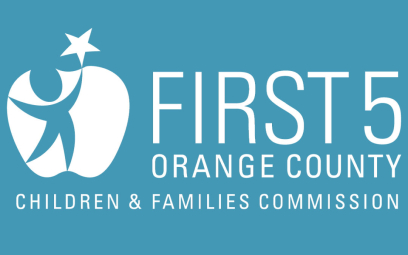 Resources

Free Compost and Mulch from OC Waste & Recycling

OC residents, businesses and local cities can request free compost or mulch from the County! OC Waste & Recycling's recovered organic waste program is accepting requests for STA Certified Compost and mulch.
For more information go to OCLandfills.com/compost.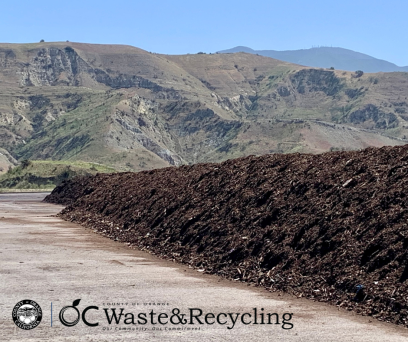 OC Animal Care's "The Perfect Match" Promotion

If you're searching for your perfect match, look no further than OC Animal Care! Adoption fees will be waived for dog 25+ pounds, throughout the month of February 2023, guaranteeing you a date for Valentine's Day and a best friend for life.
The adoption promotion is available to residents of any city. Adopters can pre-schedule a visit by calling (714) 935-6848 or drop by for a walk-in visit. Walk-ins are welcomed on a first-come, first-served basis as staffing allows.
The waived fees include microchipping, vaccinations, spaying or neutering, and an anti-parasite treatment. Waived adoption fees do not include licensing fees or puppies six months of age or younger.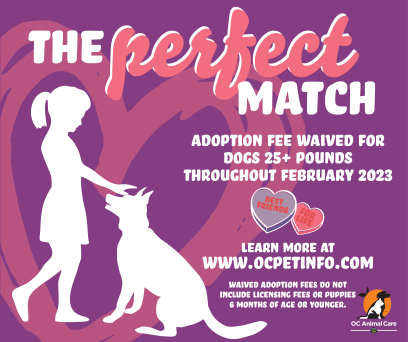 Pet of the Week


In October 2022, Dottie was found tied up to a bench in a park with her precious puppies. Soon after her arrival at OC Animal Care, she was placed with a foster family to care for her 7 pups. Now that they are grown and adopted, this loving mom is ready for adoption herself!
Dottie can come off as a little shy at first, but once she has time to get to know you, she will warm up. One way to win Dottie's heart is by taking her on walks and teaching her more tricks. Dottie was beginning to be potty-trained in her foster home, but she'll need more practice once there's a routine in place.
If you're looking for a sweet, playful girl, then Dottie would make the perfect addition to your family! To adopt Dottie, call (714) 935-6848 and mention Animal ID# A1788585.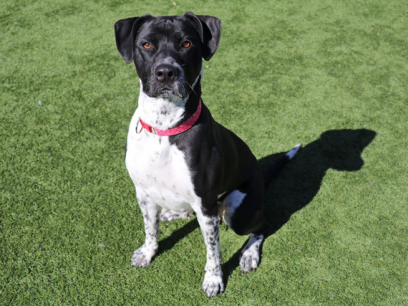 For questions or comments regarding Supervisor Chaffee's E-Newsletter please contact the Supervisor's office staff at: (714) 834-3440 or email Fourth.District@ocgov.com.