August 11, 2023
Volume 2

Issue 11
What's Happening

Fullerton Police Department Social Worker Program

Recognizing the need for a greater comprehensive approach to public safety, I recently partnered with the Fullerton Police Department to launch the Fullerton Police Department Social Worker Program.
This is a two-year pilot program, which will provide service on calls involving mental health, homelessness, and domestic crises, while enhancing community safety by improving emergency response times and helping to de-escalate crisis situations.
I provided $1,000,000 in Fourth District Discretionary Funds to the City of Fullerton, which will fund the hiring of two Licensed Social Workers (LCSW) and the purchase of necessary equipment, including two unmarked vehicles.
By dispatching Social Workers alongside or in lieu of Police Officers, the program will ensure individuals in crisis receive the most appropriate and effective assistance, including referrals to healthcare providers. Officer well-being is also a concern. Social workers will support Fullerton Police Officers by providing counseling and strategies on how to cope with challenges related to their work.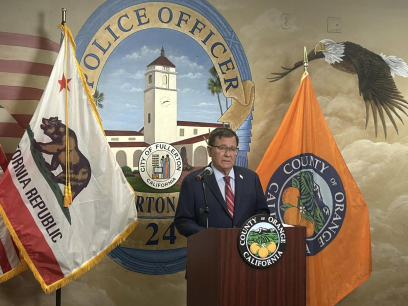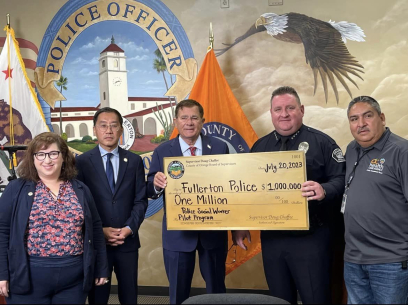 Backpack & School Supply Giveaway

This past Saturday, our Backpack & School Supply Giveaway in partnership with ICNA at Centralia Elementary School was a huge success!
Over 1,000 backpacks and school supply sets were given out to students in preparation for the upcoming school year.
Thank you to the Centralia Elementary School District and staff, ICNA, volunteers, and Team Chaffee for making this event possible.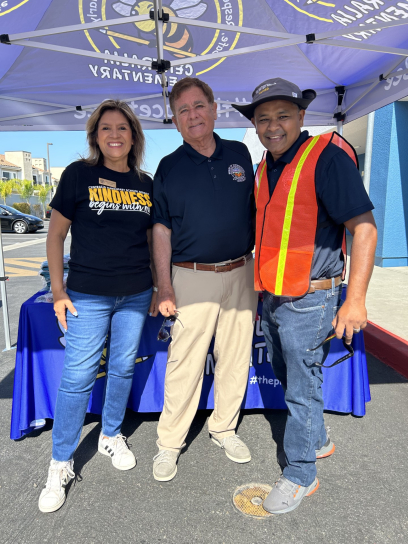 Kitten, Cat, and Rabbit Pet Adoption

Last Saturday, we had an amazing time sponsoring the Kittens, Cats, & Rabbits Adoption event with OC Animal Care.
It was an honor to sponsor 50 vouchers that were available to cover the cost of adoption fees for kittens, cats, and rabbits. We loved seeing the animals find their fur-ever homes with their new adopted owners.
We thank Team Chaffee and the OC Animal Care team for carrying out this wonderful event, and we look forward to continuing to partner with OC Animal Care in the future.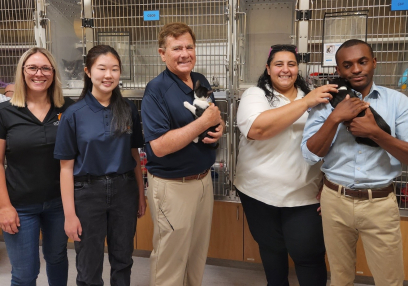 In the Fourth District Community

Key Ranch Citrus Harvest Festival

Ambassador Paulette Chaffee had a wonderful time at the inaugural Summer Citrus Harvest event at Key Ranch!
The Historic George Key Ranch is a historic house, museum, garden and orange grove, located in the City of Placentia
Families enjoyed a variety of activites at the event including, hands-on crafts for kids, live performances by The Orange Town Revival, Blacksmith demonstrations, and tours of the Key Ranch home.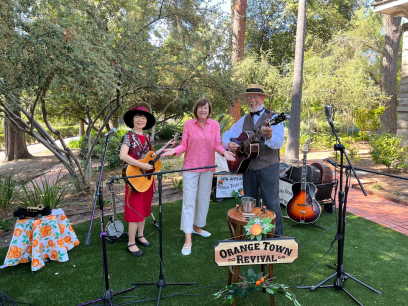 Events

Addressing the Opioid Crisis in Orange County

Join us, the Orange County Health Care Agency, and the City of Stanton for a forum on Addressing the Opioid Crisis in Orange County.
Date: Wednesday, August 30, 2023
Location: Stanton City Hall Community Room, 7800 Katella Ave., Stanton, CA 90680
During the forum, we will discuss:
Opioid use and misuse
Rise of fentanyl overuse deaths
Fentanyl death prevention methods and available resources
At the end of the event, participants will receive both training and a free box of naloxone.
Please contact ADEPT@ochca.com for any questions about the event.

Resources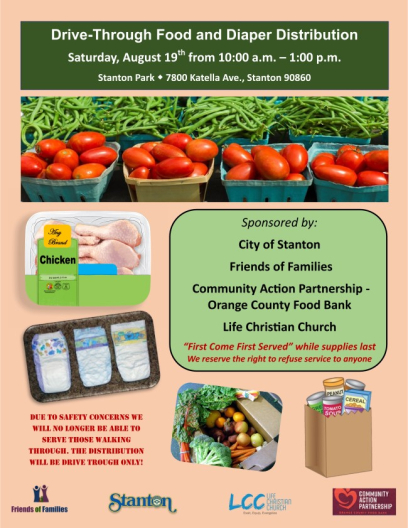 Pet of the Week



For questions or comments regarding Supervisor Chaffee's E-Newsletter please contact the Supervisor's office staff at: (714) 834-3440 or email Fourth.District@ocgov.com.


DISTRICT STAFF
Al Jabbar
Chief of Staff

Jannelle Needham
Deputy Chief of Staff

Andrea Dima-Smith
Senior Policy Advisor

Jessica Guerrero
Senior Policy Advisor

Jesus Gaona Perez
Senior Policy Advisor/Field Representative

Itzel Parra
Deputy Communications Director

Brock Chadsey
Policy Advisor/Field Representative

Elizabeth Freyre
Policy Advisor/Field Representative

Paulette Chaffee
Ambassador



STAY UPDATED!