February 21, 2023
Volume 2

Issue 2
What's Happening

Gun Buyback Program Recognitions

Last year, we hosted a Gun Buyback Program in partnership with seven law enforcement agencies from across North Orange County, including the Placentia, Anaheim, Brea, Buena Park, Fullerton, La Habra, and Orange Police Departments.
The Program operated seamlessly, and we collected over 400 firearms, including 16 assault rifles, with "no questions asked."
In return for their hard work collaborating with my office and staffing the event, we presented certificates of recognition to police department Chiefs and their personnel who participated in the Gun Buyback.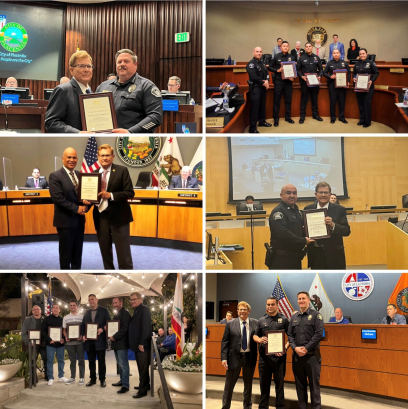 Financial Literacy Forum

Throughout the next few months, I'll be hosting the Orange County District 4 Financial Literacy Forum in partnership with California State University, Fullerton!
Participants will discuss topics and engage in hands-on activities such as how to build your credit score, mortgage and financing, investment basics, and more!
The Forum will be hosted in identical sessions throughout various cities in the Fourth District from 6:00 p.m. to 8:30 p.m. on:
March 3, 2023
March 10, 2023
March 17, 2023
March 24, 2023
April 7, 2023
April 21, 2023
April 28, 2023
** Registration is limited to 30 participants per session.
If tickets are sold out and ticketholders cancel their RSVP, tickets will be made available to the public, so please check back.
To RSVP for a session near you, please click here.
If you have questions or need translation services, please email District4.FinancialLiteracy@ocgov.com.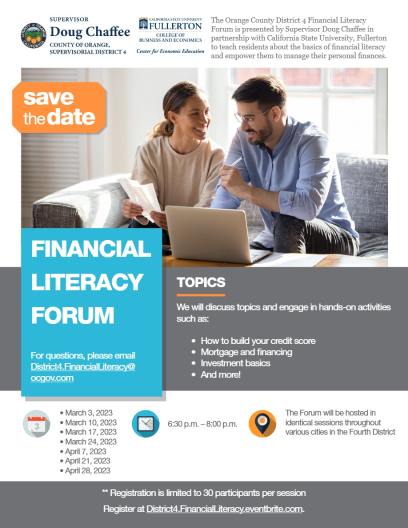 Valentine's Day Wedding Ceremonies

I had the pleasure of officiating marriage ceremonies at the OC Clerk-Recorder's North branch office in Anaheim.
It was such a joy to be a part of the couples' big day.
Congratulations to the newlyweds!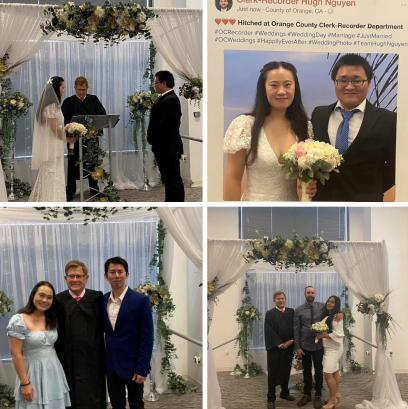 News

The Brea Library is Open!

Established in 1921, OC Public Libraries' Brea Library has served the community of Brea and its over 47,000 residents for over 100 years.
In 2021, the County saw an opportunity to enhance library users' experiences at the Brea Library and closed temporarily to begin improvements.
OC Public Works and OC Library staff collaborated to improve the quality of life of Brea community members.
Improvements include the addition of quiet study rooms, refreshed paint and artwork, a new lighting fixtures, new furniture, a teen space, laptop study tables and a program area perfect for exploration.
In this newly renovated facility, Brea Library will offer:
book clubs
storytimes
reading programs
literature-based programs
STEAM and enrichment programs
cultural celebrations
adult, family and early literacy support
a diverse collection in multiple languages
Hotspot and Chromebook borrowing
electronic databases for personal, academic, or professional exploration.
Visit the Brea Library at 1 Civic Center Dr., Brea 92821.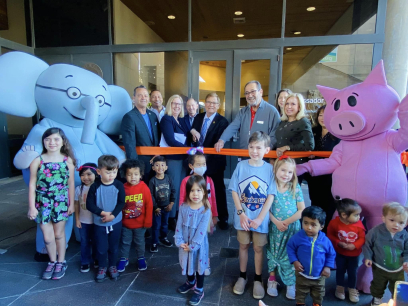 Apply to Serve on First 5 Orange County

The Orange County Board of Supervisors is seeking candidates to serve on the First 5 Orange County. Three available seats for the 2022-2024 term include two in the category of Health and one in the category of Education.
Candidates must live or work in Orange County and have relevant expertise or experience in one of these categories.
The 2022 Application Package is available on the website at First5OC.org.
If you are interested in serving on First 5 Orange County, please submit an application and resume by March 10, 2023, at 3:00 p.m.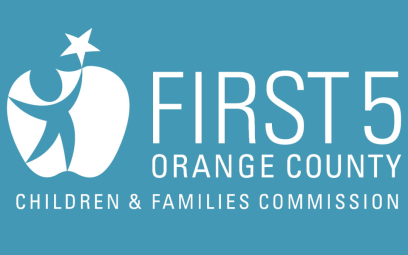 In the Fourth District Community


It was an honor to join the North Orange County Chamber's (NOCC) members at their Elected Officials Reception.
We met with business leaders from various cities in North Orange County.
And my elected official colleagues and I had the opportunity to discuss our current projects, priorities, and how we can assist our local business community.
Pictured from left to right: Senator Josh Newman, Assemblywoman Sharon Quirk-Silva, Senator Tom Umberg, and Supervisor Doug Chaffee


Orange County Labor Federation's MLK Breakfast

Team Chaffee joined the Orange County Labor Federation for their annual Martin Luther King Jr. (MLK) Breakfast. They met with labor unions and labor champions from across Orange County, including special guests Lorena Gonzalez Fletcher, the head of the California Labor Federation, and California State Controller Malia M. Cohen.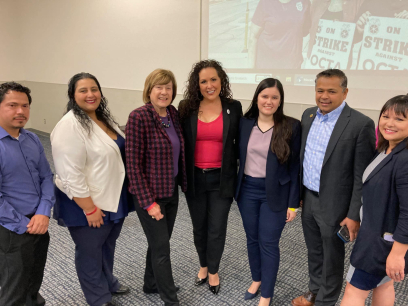 Resources

California Earned Income Tax Credit

If you work and make less than $30,000, you may qualify for the State's Franchise Tax Board's California Earned Income Tax Credit (CalEITC) program.
CalEITC offers support for low-income, working Californians who earn up to $30,000 a year. Eligible participants may earn up to $3,417 cash back or a reduction of owed taxes.
To learn how to qualify and apply, please visit the CalEITC Eligibility and credit information page.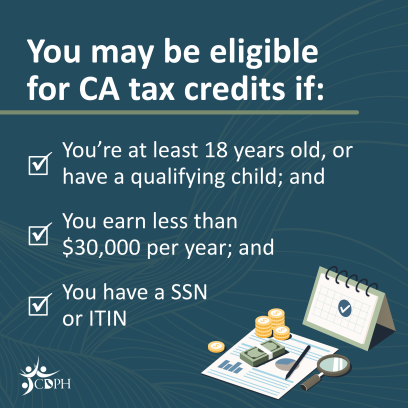 OC Animal Care's "The Perfect Match" Promotion

If you're searching for your perfect match, look no further than OC Animal Care! Adoption fees will be waived for dog 25+ pounds, throughout the month of February 2023, guaranteeing you a date for Valentine's Day and a best friend for life.
The adoption promotion is available to residents of any city. Adopters can pre-schedule a visit by calling (714) 935-6848 or drop by for a walk-in visit. Walk-ins are welcomed on a first-come, first-served basis as staffing allows.
The waived fees include microchipping, vaccinations, spaying or neutering, and an anti-parasite treatment. Waived adoption fees do not include licensing fees or puppies six months of age or younger.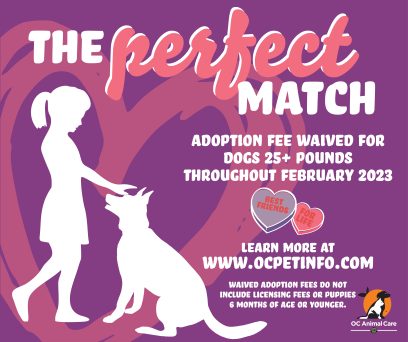 Pet of the Week


In December 2022, Lorenzo, a four-year-old German Shepherd, arrived at OC Animal Care as a stray. If his alluring eyes haven't already stolen your heart, then his charming personality will! Lorenzo loves his human friends, his furry friends, and treats!
This smart boy will sit on command and will show his affection by giving 'lots of kisses. Lorenzo is the perfect companion for taking long strolls or a relaxing day of lounging.
To adopt Lorenzo, call (714) 935-6848 and mention Animal ID# A1796349.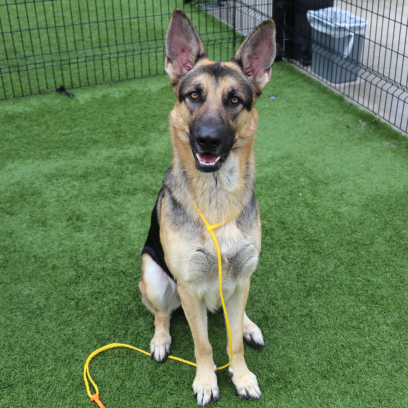 For questions or comments regarding Supervisor Chaffee's E-Newsletter please contact the Supervisor's office staff at: (714) 834-3440 or email Fourth.District@ocgov.com.


DISTRICT STAFF
Al Jabbar
Chief of Staff

Jannelle Welker
Deputy Chief of Staff

Andrea Dima-Smith
Policy Advisor

Jessica Guerrero
Policy Advisor/Field Representative

Jesus Gaona Perez
Policy Advisor/Field Representative

Itzel Parra
Deputy Communications Director

Vasila Ahmad
Policy Advisor

Paulette Chaffee
Ambassador



STAY UPDATED!