What's Happening

Fentanyl Town Hall Meeting

In collaboration with Buena Park Police Department, Orange County Sheriff's Department and local partners, a Town Hall meeting will be held on March 23, 2023, to talk about the dangers of fentanyl. Please see flyer below for location and time details.
The County of Orange Health Care Agency will be distributing Naloxone (Narcan) to those interested, after a short lesson on how to use it.
Please click here for tickets to this free event.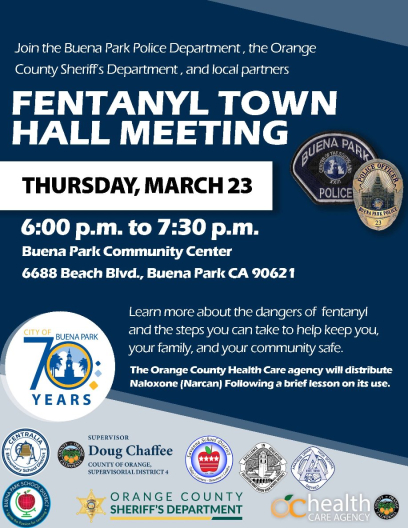 Financial Literacy Program

Join us for the Orange County District 4 Financial Literacy Forum hosted by Orange County Fourth District Supervisor Doug Chaffee in partnership with California State University, Fullerton on Friday, March 24, 2023 from 6:30 p.m. to 8:00 p.m. at the Aguirre Building 505 Jefferson St. Placentia CA 92870.
Participants will discuss topics and engage in hands-on activities such as how to build your credit score, mortgage and financing, investment basics, and more!
To RSVP, please click here.
The Forum will be hosted in identical sessions throughout various cities in the Fourth District. If you miss this session, please save the date for our future sessions:
April 7, 2023 (City of Fullerton)
April 21, 2023 (City of Brea)
April 28, 2023 (City of La Habra)
If you need translation services for the event or have any questions, please email D4.FinancialLiteracy@ocgov.com.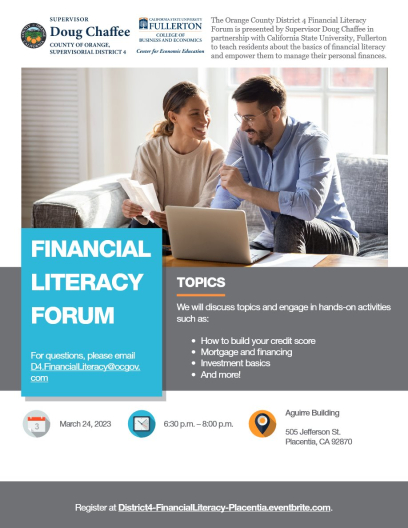 Español | 한국어 | Tiếng Việt | 中文


Future Leaders Program

We are accepting applications for the Orange County Board of Supervisors, District 4 Future Leaders Program. The Future Leaders Program is designed for high school students, who reside in the 4th Supervisorial District, which includes the cities of Brea, Fullerton, La Habra, Placentia, Stanton and portions of Anaheim.
Students who participate will be able to develop their leadership skills, explore different career opportunities, and learn how local government works.
Session run from 10:00 a.m. - 12:00 p.m. on Saturday, June 3, 2023 - Saturday, July 8, 2023.
Click here to apply for the program.
Application Deadline: Friday, May 5, 2023 at 5:00 p.m.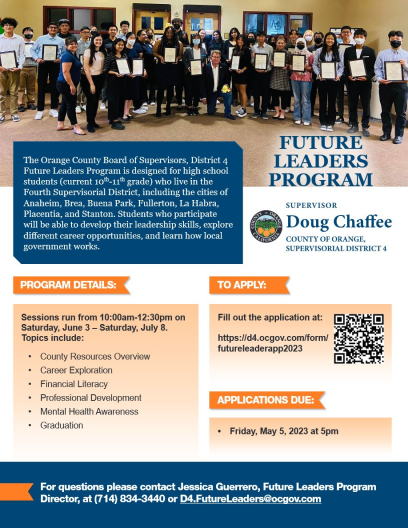 Supervisor Chaffee's Corner

Fourth District Staff Retreat

Last Friday, we held our Fourth District Staff Retreat at the beautiful Crystal Cove State Park, in Newport Beach.
We had three training sessions focused on time management, leadership and building trust. A big "Thank You" to all our presenters for sharing your knowledge and wisdom with us.
It was a great experience to get away from the day-to-day office operations to reconnect with Team Chaffee and share my vision and purpose for the Fourth District's future.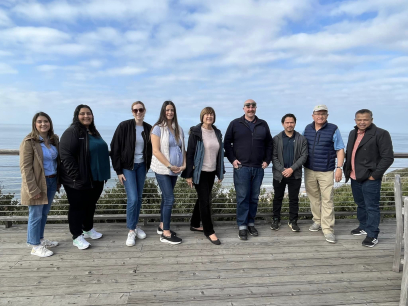 Advocating for Orange County Residents

On Monday, March 20, 2023, I made a lobbying trip to Sacramento with Supervisor Vicente Sarmiento and Supervisor Katrina Foley, which was led by Orange County CEO, Frank Kim.
Our day was packed with meaningful conversations with State legislators, including Assemblywoman Blanca E. Rubio, as we highlighted the work we've been doing and advocating for the interests of Orange County residents.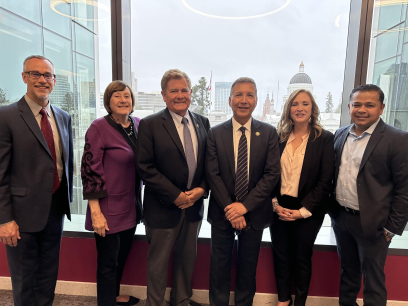 In the Community

Kinderpalooza Preparing for Kindergarten

Last week Team Chaffee attended OC Public Libraries, Kinderpalooza events in La Habra and Stanton.
Hundreds of children and families attended Kinderpalooza in preparation to enter kindergarten. In attendance were community-based organizations providing free dental exams to children and information on kinder registration.
The children enjoyed magic shows from "Magician Brettso the Great" and had the opportunity to meet "Pete the Cat and Mouse" from "If You Give a Mouse a Cookie".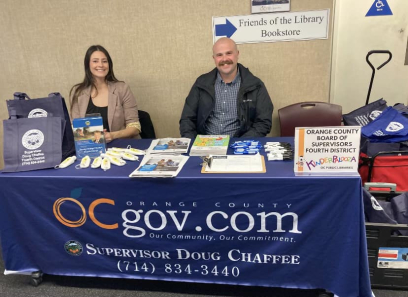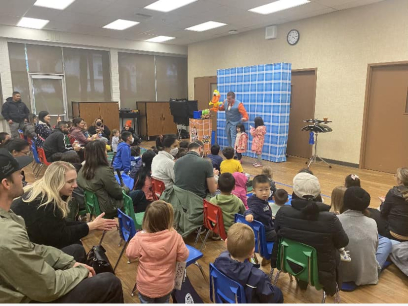 Playground Ribbon-Cutting in Santa Fe Park

Congratulations to City of Placentia for their ribbon-cutting on Saturday, March 18, 2023, for their renovated railroad theme playground at Santa Fe Park.
The City of Placentia community came together to celebrate the unveiling with family, pets, popcorn, ice cream and delicious hot dogs!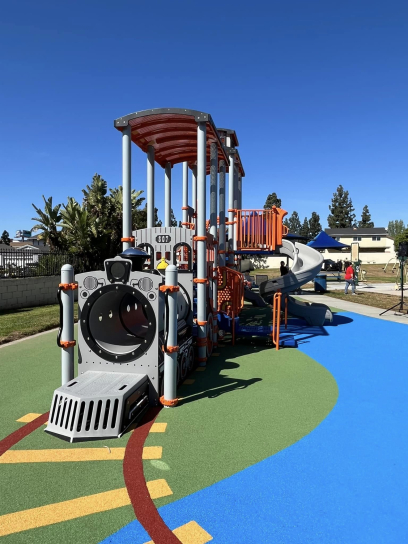 Solidarity - Taste of Maple

Solidarity "A Taste of Maple" in Fullerton food festival was a success with an incredible turnout of over 250 people! The fundraising event was filled delicious homemade dishes from the neighborhood Mamas. Radiant Futures and Northgate Markets sponsored the event.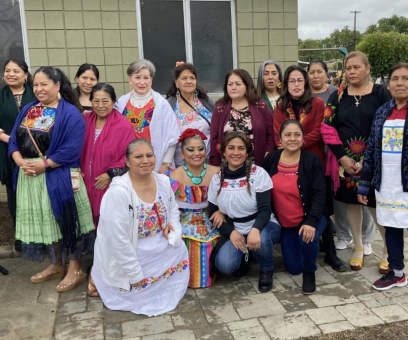 Pet of the Week


Vincent loves spending his days going on long strolls, people watching from under a shady tree, then getting lots of belly rubs before drifting into a nice long nap before dinner.
As a five-year-old German Shepherd, Vincent loves a good challenge. He has mastered the art of sitting for a treat and he's currently practicing his ability to shake hands!
This friendly boy has been featured at Pooches on the Patio and participated in our Pack Walks and he's been nothing but a gentleman around his furry mates. Although Vincent does well around other dogs, he has infinitely more fun if his human friends are with him! Vincent has been known, while on his walks, to take breaks to give a hug to whoever is walking him.
If you're looking for a loyal companion, who has so much love to give, then Vincent is the boy for you! To adopt Vincent, call (714) 935-6848.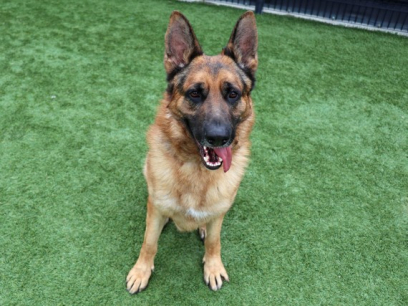 Resources

OC Waste & Recycling Compost Giveaway

OC Waste & Recycling is hosting a compost giveaway at Valencia Greenery (Olinda Alpha Landfill) located at 1942 N. Valencia Ave Brea, CA 92823. Orange County residents can pick up free compost on Saturday, April 1, 2023, between 8 a.m. and 12 p.m. while supplies last. Please note the event will cancel due to inclement weather.

For questions or comments regarding Supervisor Chaffee's E-Newsletter please contact the Supervisor's office staff at: (714) 834-3440 or email Fourth.District@ocgov.com.