June 30, 2023
Volume 2

Issue 9
What's Happening

Happy Fourth of July!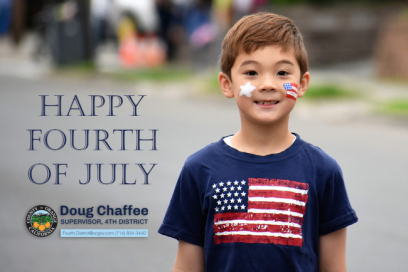 Happy Fourth of July, Fourth District! This Independence Day marks the 247th anniversary of the adoption of the Declaration of Independence and brings us new hope for the times ahead. As we celebrate the holiday with our friends and family, help us make this a safe Fourth of July for all by following these safety tips:
Fireworks Safety Tips
For cities that allow fireworks, only allow Safe & Sane.
Never allow young children to handle fireworks.
Older children should only use them under close supervision.
Never hold lighted fireworks in your hands.
Never light fireworks indoors.
Only use fireworks away from people, houses and flammable material.
Soak both spent and unused fireworks in water for a few hours before discarding.
Keep a bucket of water nearby to fully extinguish fireworks that don't go off or in the case of fire.
Fireworks Pet Safety Tips
Bring your pets inside.
Microchip & ID your pets.
Provide a safe and secure space.
Exercise early in the day.
Party Pet Safety Tips
Keep alcohol and party foods out of paws reach.
Keep charcoal, fireworks, sparklers and glow-sticks away from curious pets.
Keep toxic chemicals away from pets such as insecticides, insect repellants and sunscreen.
Watch out for leftover party favors and decorations that your pets may find.
Establish boundaries and monitor the grill at all times.
Please see the flyers below for more information.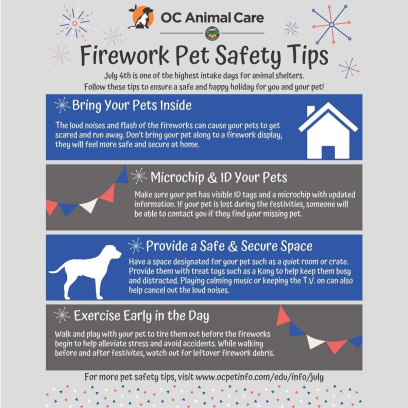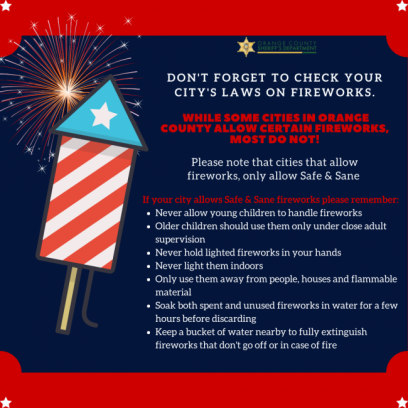 2023 Future Leaders Program

Last Saturday we held our fourth session of the Future Leaders Program.
Students learned about another County department - the Orange County Health Care Agency (HCA), specifically focusing on mental health, well-being, and self-care from our experts in HCA's Mental Health and Recovery Services Department.
The program took part in "myth-busting" misconceptions about mental health and students were informed of the importance of well-being and self-care. The presentation promoted collaboration among the students through thought-provoking and meaningful activities that emphasized the significance of mental health.
Thank you to Dawn Smith, Assistant Deputy Director, Children & Youth Services and Michelle Smith, Senior Health Services Manager, Mental Health Services Act Coordinator for joining us to talk about mental health awareness and share about their careers in HCA.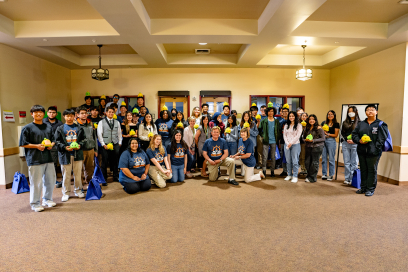 Legislative Staffer Tour

On Tuesday, June 13, 2023, Team Chaffee joined the Cypress College Legislative Staffer Tour hosted by
Curt Pringle & Associates
. Thank you to
Cypress College
President, Dr. JoAnna Schilling and her team for the amazing tour of the Veterans Resource Center, Aviation Simulation Lab, Health Sciences Lab, Mortuary Science, and Planetarium.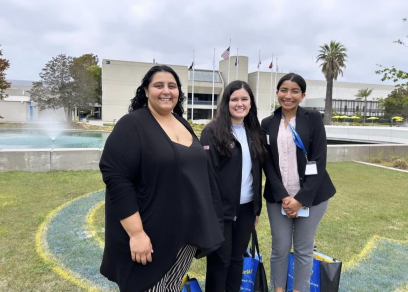 From left to right: Senior Policy Advisor Andrea Dima-Smith, Senior Policy Advisor, Jessica Guerrero, and one of our summer interns, Natalie Zambrano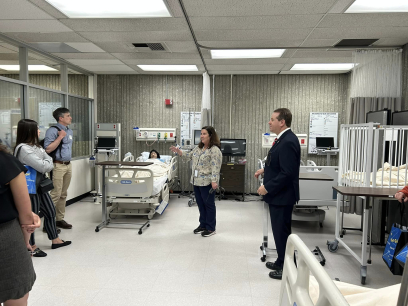 Pictured: The Health Sciences Lab tour

In the Community

Pretend City Opens a New Exhibit

Pretend City Children's Museum recently added a new exhibit to their museum. Pretend City is designed for children to learn how the world works in child-size interconnected cities that balance rich educational learning experiences with boundless fun.
Congratulations to Pretend City!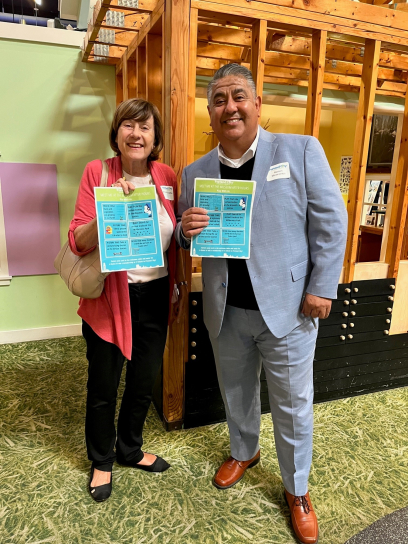 Grand Opening of Finamore Place

Congratulations to Jamboree Housing and the City of Anaheim for the opening of Finamore Place!
With support from the City of Anaheim, Jamboree Housing, U.S. Bancorp Impact Finance, and Disneyland Resort, Finamore Place is now officially open, bringing critically needed affordable housing to the City of Anaheim and a new Community Center.
Finamore Place is the city's newest affordable housing community made up of 102 apartments providing homes to more than 200 residents. This site is unique in that it offers onsite healthcare, childcare, children's Head Start Program and emotional support services to both the Finamore residents and the surrounding community.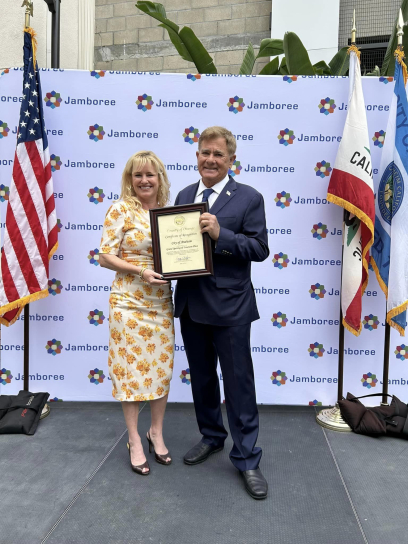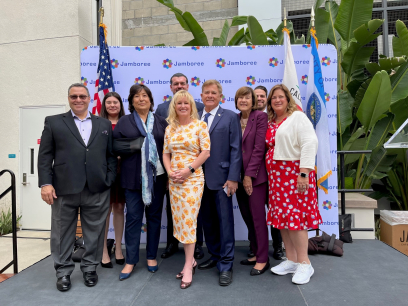 Events

OC Parks Sunset Cinema Series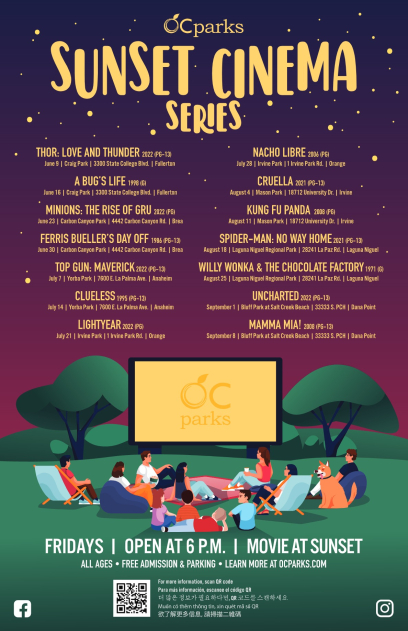 OC Parks Summer Concert Series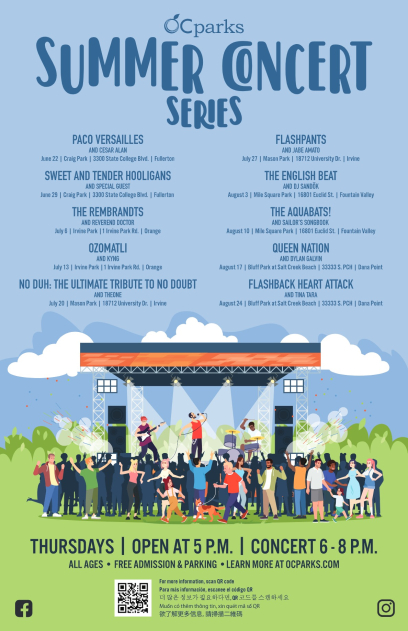 Resources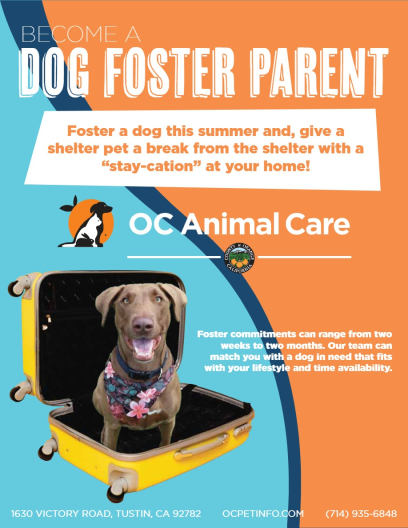 Pet of the Week

Meet Antonia!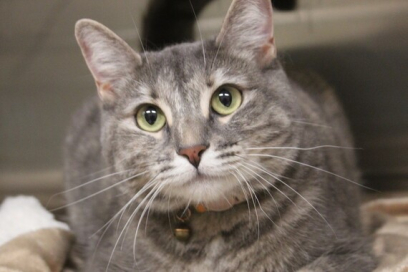 Meet Antonia, a resilient and loving 4-year-old cat with a heart full of hope.
Antonia's journey began in heartbreaking way when she was found abandoned in a carrier on the side of the street, left wearing a collar with a bell. Frightened and unsure, she slowly began to trust again as our dedicated team showered her with love and care. After four weeks, Antonia has blossomed into a sweet and affectionate companion who seeks attention and adores being petted. Antonia is ready to embark on a new chapter, seeking a forever home where she can share her gentle nature and warm affection with a loving family.
If you would like to be best friends with this adorable feline, please call (714) 935-6848, and mention Animal ID# A1810542.

For questions or comments regarding Supervisor Chaffee's E-Newsletter please contact the Supervisor's office staff at: (714) 834-3440 or email Fourth.District@ocgov.com.


DISTRICT STAFF
Al Jabbar
Chief of Staff

Jannelle Needham
Deputy Chief of Staff

Andrea Dima-Smith
Senior Policy Advisor

Jessica Guerrero
Senior Policy Advisor

Jesus Gaona Perez
Senior Policy Advisor/Field Representative

Itzel Parra
Deputy Communications Director

Brock Chadsey
Policy Advisor/Field Representative

Elizabeth Freyre
Policy Advisor/Field Representative

Paulette Chaffee
Ambassador



STAY UPDATED!