June 13, 2017
Volume 2

Issue 11

News and Updates

OCTA Board Approves Balanced Budget

On Monday, Supervisor Andrew Do and the Orange County Transportation Authority Board of Directors approved a balanced budget of more than $1.2 billion for the 2017-18 fiscal year.

Major initiatives include improving bus service through the OC Bus 360° initiative and continuing to meet Measure M commitments such as freeway projects. No cuts to bus service hours are proposed under OCTA's new budget. This budget focuses on enhancing the convenience, safety, and speed of all forms of transportation by improving bus operations, freeways, local streets, and active transportation programs throughout Orange County. The budget goes into effect on July 1.

Funding allocations include:
$349 million for bus operations
$170 million for freeway improvements
$156 million for streets and roads improvements
$10.6 million for environmental programs
OCTA is Orange County's transportation agency, responsible for planning, financing and coordinating the county's freeway, street and rail development, as well as managing countywide bus and paratransit service, rail service, and the 91 Express Lanes. For more information please visit http://www.octa.net/.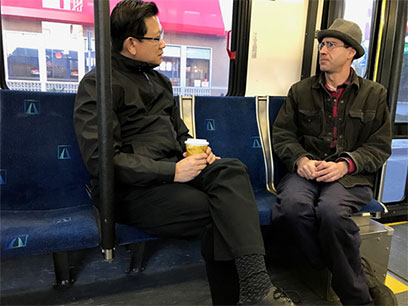 Recognizing a Veteran Small Business Champion

Supervisor Do presented the Veteran Small Business Champion Award to Dennis Thurston at the Orange County Hispanic Chamber of Commerce's Small Business Week Awards luncheon.

Thurston, in both his personal life, and in his role as the Supplier Diversity Manager at Southern California Edison, is devoted to the success and advancement of veterans in business. As a direct result of his efforts, veterans have earned increased opportunities at SCE, as their contract spending with veteran businesses has increased from $41 million in 2012 to over $92 million in 2015, a 124% improvement.

Thurston's dedication reflects patriotism for the sacrifice of those who have worn the uniform, and recognition of the importance of small businesses in the U.S. economy.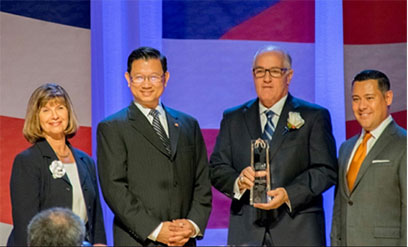 Cleaning Up Our Community

On Saturday, Supervisor Andrew Do joined the community in a cleanup event held in Midway City by OC Public Works and OC Waste and Recycling.

Bolsa Grande High School Men's Service Club and Gloria Reyes of Abrazar Inc. were some of the community members who participated in beautifying a portion of Midway City, a County unincorporated area, by clearing debris and loading it in a container for disposal.

This was just one in a series of community cleanup events that are planned throughout Orange County over the course of the year. For a list of future events, please visit: http://www.ocpublicworks.com/ds/neighborhood.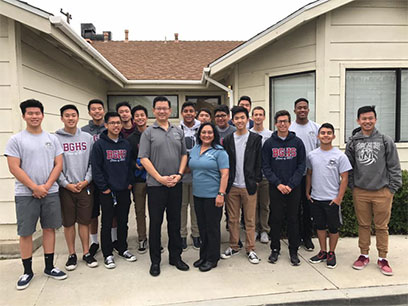 Garden Grove Neighborhood Association Community Picnic

The Garden Grove Neighborhood Association hosted their 14th Annual Neighborhood Meeting this last Saturday. Thanks to President Maureen Blackmun for hosting at her home. The event aimed to connect residents with their elected officials and local agencies to facilitate communication and answer questions.

Supervisor Andrew Do updated the community on pertinent projects and initiatives happening across Orange County. The main topic of discussion was the County's progress in tackling homelessness centering on the recent passage of a six-month, $750,000 pilot program to assist the homeless living at the Santa Ana Riverbed.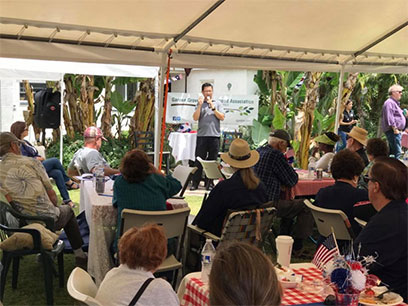 Northeast Santa Ana Little League Closing Ceremonies

Closing ceremonies were held for the Northeast Santa Ana Little League this past Sunday. Teams were awarded trophies for various accomplishments and exemplary individual players were recognized. Overall, 34 teams were presented certificates of recognition from the County of Orange for their success during the 2017 season.

Supervisor Do recognized retiring NESALL board members Denny Curran and Leo Sarinana for their decades of service. Curran and Sarinana have been instrumental in improving many aspects of the league and ensuring a quality experience for the children of Santa Ana.

For more information on the Northeast Santa Ana Little League, visit their Facebook here.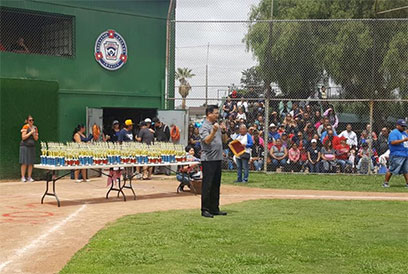 DISTRICT

STAFF
Chris Wangsaporn
Chief of Staff

Nick Lecong
Deputy Chief of Staff

Tara Campbell
Communications Director

Veronica Carpenter
Senior Policy Advisor

Luigi Luciano
Policy Advisor

Ofelia Velarde-Garcia
Policy Advisor

Chris Gaarder
Administrative Assistant

Adriianna Lagorio
Administrative Assistant

Manning Pham
Administrative Assistant

Joyce Rivero
Executive Secretary

Matt Haines
Executive Aide



Stay Updated!