June 27, 2017
Volume 2

Issue 13

News and Updates

Lunch at the Library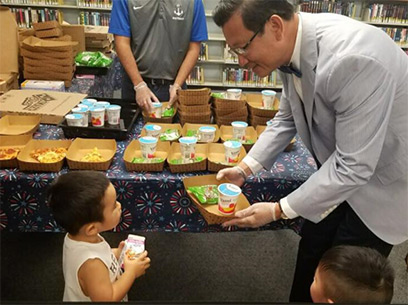 On Monday, Supervisor Andrew Do helped kick off this summer's Lunch at the Library program in Garden Grove at the Main Library.

Free lunch will be served to children 18 and younger at Garden Grove's Main Library and Chapman Library throughout the summer in order to ensure that children who usually rely on school lunches continue to have access to healthy, nutritious meals. This program is made possible by OC Public Libraries, the California Library Association, and the Garden Grove Unified School District.

If you would like more information on the program please visit http://www.ocpl.org/libloc/ggr.

OCTA Board Ok's I-405 Loan


On Monday, the Orange County Transportation Authority Board of Directors approved plans to secure a $627 million federal loan for the I-405 improvement project. This stretch of the I-405 is one of the most highly used segments in the United States.

By taking advantage of the low-interest loan on favorable terms, the TIFIA loan is expected to save about $300 million over the 35-year life of the loan.

The project will add one general-purpose lane in each direction along with a second lane that will be combined with the existing carpool lane to provide dual tolled lanes on I-405 between SR-73 and I-605, called the 405 Express Lanes. Money saved through the loan will allow the 405 Express Lanes to remain free to cars occupied by two or more people during non-peak hours for the first 3 ½ years after the Express Lanes open.

For more information please visit www.octa.net/405improvement.

County Approves Mental Health Services Plan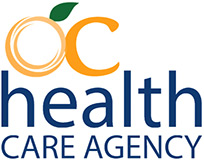 Today, the Orange County Board of Supervisors approved the Mental Health Services Act (MHSA) Three-Year Plan, which includes a comprehensive look at all local MHSA programs.

This plan expands services across Community Services and Supports, Prevention and Early Intervention, and Workforce Education and Training, either through increasing capacity of existing programs or creating new programs and/or services to address prevailing needs. Additionally, this funding provides outreach and engagement service and support for Inter Agency Collaboration in order to address homelessness. Many of the programs and services that are utilized by individuals experiencing homelessness are funded using MHSA dollars.

The three-year plan details a wide variety of programs and includes significant changes and improvements in the way these funds are used to address the needs of Orange County residents.

The plan will increase timely access to mental health services through expanded outreach and engagement efforts across the County in order to reach the most underserved populations. There will also be an increase in alternatives to inpatient hospitalization such as crisis stabilization units and in-home services. In addition, another $5 million was dedicated to expanding housing and support services to those who are struggling with mental illness. According to the plan, MHSA funding has provided 146 new permanent MHSA housing units countywide with 48 currently under construction.

If you would like to view the plan or would like more information please visit http://www.ochealthinfo.com/bhs/about/pi/mhsa.

First District Appointment Approved by Board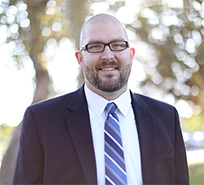 Today, the Board of Supervisors approved the appointment of Santa Ana resident Joshua Mauras to the Orange County Visitors Association. Mauras was appointed by Supervisor Andrew Do to represent the First District which incorporates Santa Ana, Garden Grove, Westminster, Midway City, and a portion of Fountain Valley.

Joshua Mauras is an attorney, neighborhood hero award recipient, and resident of Santa Ana's Morrison Park Neighborhood. He earned his Bachelor's degree in Business Administration and Juris Doctorate from Chapman University. He currently works as a worker's compensation defense litigator for Goldman, Magdalin & Krikes. Mauras has been a member of the Neighborhood Association's welcoming and planning committee, and serves as the Morrison Park liaison to the City.



DISTRICT

STAFF
Chris Wangsaporn
Chief of Staff

Nick Lecong
Deputy Chief of Staff

Tara Campbell
Communications Director

Veronica Carpenter
Senior Policy Advisor

Luigi Luciano
Policy Advisor

Ofelia Velarde-Garcia
Policy Advisor

Chris Gaarder
Administrative Assistant

Adriianna Lagorio
Administrative Assistant

Manning Pham
Administrative Assistant

Joyce Rivero
Executive Secretary

Matt Haines
Executive Aide



Stay Updated!