July 18, 2017
Volume 2

Issue 18

News and Updates

Drowning Prevention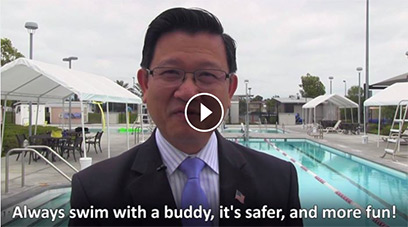 Click on the image above to the video.
Did you know that adults 50 and older account for nearly 50% of all drowning deaths in #OrangeCounty each year? It's a preventable tragedy. By bringing more attention to this issue and providing recommendations on how to stay safe, we can reduce the number of drowning incidents in Orange County.

This summer, Supervisor Andrew Do wants to remind you to always swim with a buddy – it's safer, and more fun! To learn more, please visit www.OCDrowningPrevention.com.

Link to the video here.

Community Living Class

The County Community Services Center (CCSC) will be hosting community living classes every Monday from 10 am to 11 am beginning July 3rd. The classes are aimed to teach participants how to improve quality of life for themselves and their loved ones.

Topics for these classes include healthy relationships, independent living skills, managing your stress, community programs, how to access needed services, navigating transportation options, and O.C. Links information.

Classes will be hosted by Mental Health Specialist Christine Nguyen at the CCSC located at 15496 Magnolia Street, Suite #111, Westminster, CA 92683. If you have any questions please call (714) 372-3618.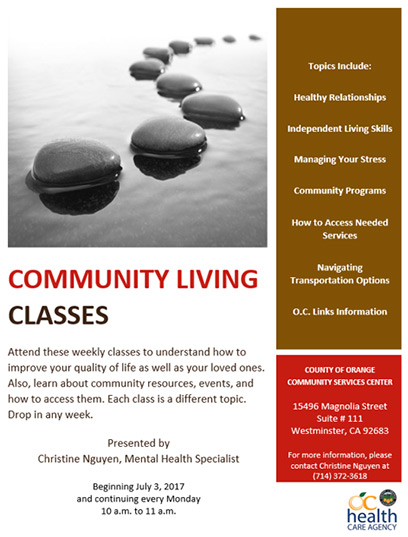 National Drive-Thru Day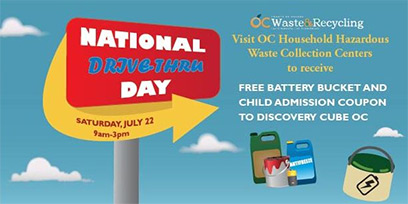 Drive-thru any of the County's four free Household Hazardous Waste Collection Centers on Saturday July 22nd to drop off materials and score some free swag.

OC Waste & Recycling is putting a twist on National Drive Thru Day, using the celebratory day to help increase awareness about bringing household hazardous waste to the proper place and making sure it stays out of landfills.

Customers may drop off materials at a center between 9 a.m. and 3 p.m. on Saturday, July 22 and receive a Discovery Cube OC free child admission coupon and a battery bucket – while supplies last.

Click here to find out where centers are located and what materials to bring. Then just drop it off drive-thru style – without having to exit your vehicle.

For more information on OC Waste & Recycling services and the National Drive-thru Day promotion, visit oclandfills.com

Operation Santa Claus

The County of Orange Operation Santa Claus Program is hosting its summer online donation drive from July 17th through the 28th.

Operation Santa Claus provides gifts and toys to children in foster care, group homes, and needy children in transitional housing who are abused, neglected, physically or mentally challenged, or homeless in Orange County. Disadvantaged families and at risk youth also benefit.

This program distributes over 45,000 gifts and receives assistance with toy collection through a collaborative effort of County of Orange employees, Orange County Sheriff's Department, Orange County Firefighters' Spark of Love, and the U.S. Marine Corps Reserve Toys for Tots. Churches, businesses and schools in the community also play an important role in the success of collecting toys.

If you would like to make a donation or want more information on the program, send an email to operationsantaclaus@ssa.ocgov.com or call (714) 679-2438.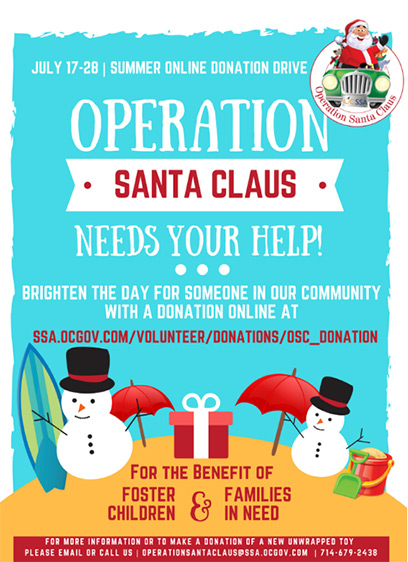 Opportunity for Our Veterans

Veterans are welcome to attend this Informed Military Decision Making Course with Helmets to Hardhats between July 24th – July 28th to learn more about a career in construction.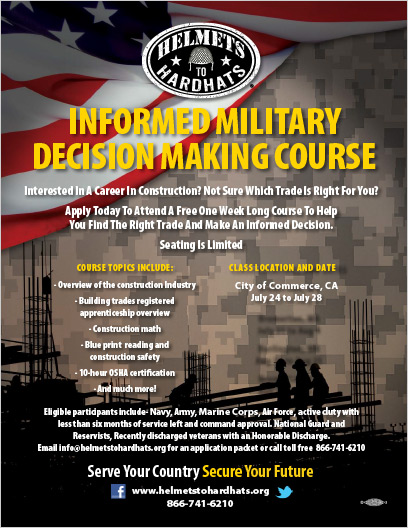 Click on the image above to view a PDF version.



DISTRICT

STAFF
Chris Wangsaporn
Chief of Staff

Nick Lecong
Deputy Chief of Staff

Tara Campbell
Communications Director

Veronica Carpenter
Senior Policy Advisor

Luigi Luciano
Policy Advisor

Ofelia Velarde-Garcia
Policy Advisor

Chris Gaarder
Administrative Assistant

Manning Pham
Administrative Assistant

Joyce Rivero
Executive Secretary

Matt Haines
Executive Aide



Stay Updated!