October 3, 2017
Volume 2

Issue 26

News and Updates

Supervisor Do Hosts the 2017 Moon Festival

Supervisor Andrew Do and OC Parks hosted the 2017 Moon Festival at Mile Square Park on Sunday. The Moon Festival is an important traditional cultural celebration and marks the largest full moon of the year.

The festival featured live music from community-renowned musicians, giveaways, community resource booths, and a multitude of cultural performances including the traditional lion dance by the members of Bi Tri Dung Kung Fu Academy. Moon cakes, lanterns, and balloons were provided in order to celebrate the occasion. Other activities included face painting, a bounce house, and a magic show.

For more upcoming community events at Mile Square park visit http://www.ocparks.com/parks/mile/events.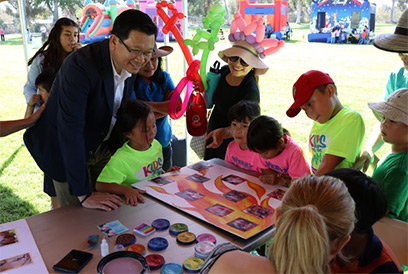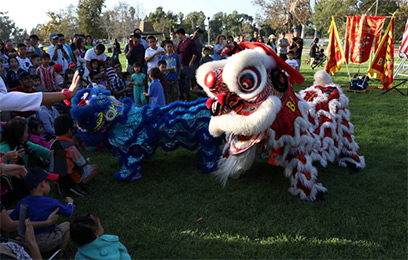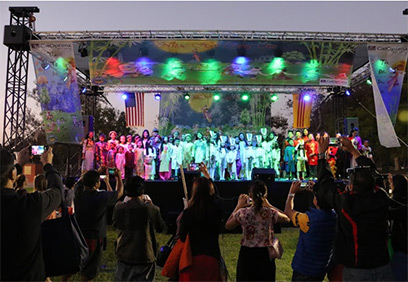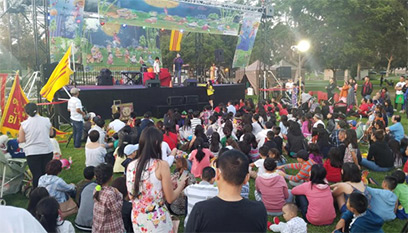 Walk to End Stigma Against Mental Health at Mile Square Park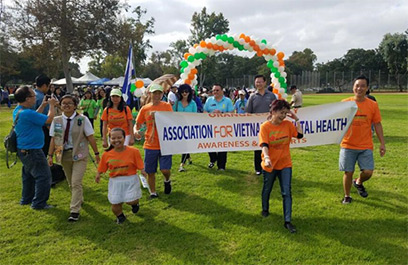 Supervisor Do joined the Orange County Association for Vietnamese Mental Health Awareness & Support's WESAMI (Walk to End Stigma Against Mental Health) Sunday morning at Mile Square Park.

The goal of this walk was to encourage those who are experiencing mental health issues to seek treatment and support without fear of stigmatization. The event was a great opportunity for people to come together and talk about mental health, raising awareness of the issue within the Vietnamese community.

Ending the stigmatization of mental health helps to bridge the gap in services for those suffering from mental health issues. We can all work together to address this pressing need in Orange County.

County of Orange Celebrates Building 16 Groundbreaking

On Thursday, the County of Orange held a ceremonial groundbreaking for the new Building 16, the first building to be constructed as part of the County's Civic Center Facilities Master Plan.

"This building represents the future of Orange County government and its commitment to serving the people in the most efficient and effective way possible," said Vice Chair Andrew Do, First District Supervisor. "We're rethinking what accessing services should look like, we're creating a better way for customer service and serving our residents."

The new building in Santa Ana will be completed in 2020 and feature approximately 250,000 square feet of new office space. It will also include secured parking, an event and conference center, and a one stop public counter with 13 County departments represented, offering efficient access to County services.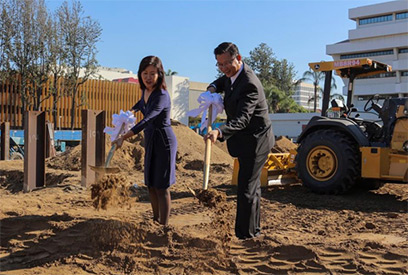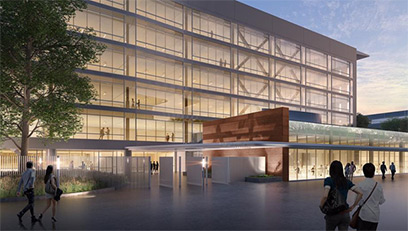 Community Cleanup This Saturday

Supervisor Andrew Do and Santa Ana Councilmember Juan Villegas will be hosting a graffiti paint out and community cleanup this Saturday in order to beautify our public spaces and encourage residents to take pride in their neighborhoods.

The paint out and cleanup will take place at Cesar Chavez Campesino Park on October 7th from 9am-12pm. The address of the park is 3225 West 5th Street, Santa Ana, CA 92703.

All community members are invited to volunteer to beautify one of our great parks and take pride in their neighborhood. Volunteers are encouraged to RSVP for the event at the link here.

Come out to support clean and healthy neighborhoods in Santa Ana and across Orange County!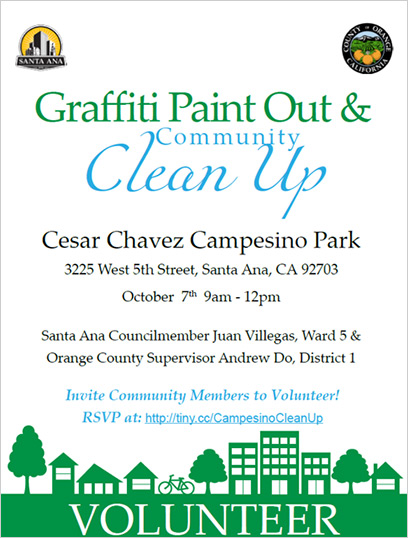 Redefine Hazard Avenue with Go Human

Join Go Human, the County of Orange, and the cities of Garden Grove, Santa Ana, and Westminster on Saturday, October 21st for a family-friendly event showcasing future street improvements that will make walking and biking safer and more enjoyable for our community.

This event offers you the opportunity to experience riding your bike on a separated bike lane and riding or walking on a neighborhood greenway. Come out to connect with friends and neighbors while enjoying activities such as giveaways, a children's bike rodeo, and more. There will also be a Go Human booth where you can borrow a bike if you are not able to bring your own.

While at the event, make sure to grab a Go Human Challenge guide, visit each activity hub, and give your opinion on the pop-up improvements. Your feedback helps shape what your community will look like.

For more information, see the attached flyer or check out the Facebook event page here.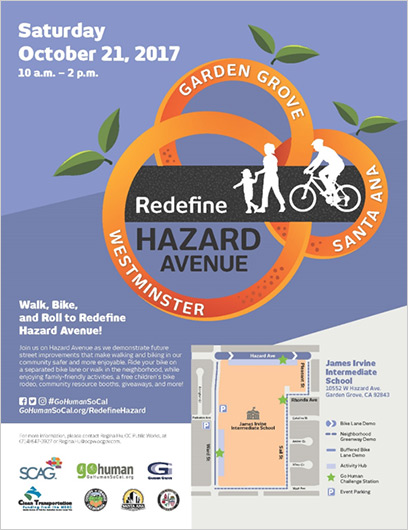 DISTRICT

STAFF
Chris Wangsaporn
Chief of Staff

Tara Campbell
Communications Director

Veronica Carpenter
Senior Policy Advisor

Ofelia Velarde-Garcia
Policy Advisor

Chris Gaarder
Policy Advisor

Manning Pham
Administrative Assistant

Joyce Rivero
Executive Secretary

Matt Haines
Field Representative



Stay Updated!