November 7, 2017
Volume 2

Issue 31

News and Updates

Honoring Our Veterans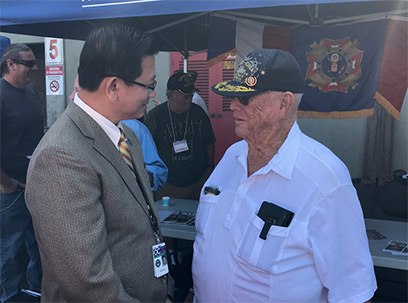 With Veterans Day this Saturday, it is important to take a moment and reflect on why we celebrate and who we honor on this special holiday. This time affords us a chance to thank those who have served in the United States Armed Forces and express to them our gratitude for their brave defense of our country and our freedom. Without their sacrifice and courage, we would not be able to enjoy the freedoms we so often take for granted.

Take time this weekend to thank a Veteran for their service and commemorate those who have given so much for our safety and freedom. Orange County is home to over 130,000 Veterans, the fourth largest concentration in California.

Here are some Veterans Day events you can attend in the First District:

Fountain Valley

Westminster


Senior Center Veterans Day Lunch. Hosted by the City of Westminster at the Westminster Senior Center on Friday, November 10th at 11:30 AM. Veterans eat free, all others are $4 a ticket.
Thank you to all Veterans here in Orange County, in California, and across the United States for all you have done to defend peace, freedom, and democracy for us all.

Sensei Dang Thong Phong Celebrates Over 60 Years of Martial Arts Achievement and Leadership

On Sunday, Sensei Dang Thong Phong, founder of the Tenshinkai Aikido Federation, was honored by local martial arts groups to mark his over 60 years of contributions to the martial arts community. The event was held at Bolsa Grande High School in Garden Grove and featured martial arts demonstrations. Supervisor Andrew Do's office recognized Sensei Phong's achievements with a Resolution from the Orange County Board of Supervisors.

Sensei Dang Thong Phong was born in Thua Thien Province, Central Vietnam, in 1935. He has practiced martial arts since he was a young man and eventually became the director of the Thu Duc Military Academy of Martial Arts and Gymnastics School Association of the Republic of Vietnam Armed Forces. After the Fall of Saigon in April 1975, he remained trapped in Vietnam while his family escaped. He spent 10 years, much of this time in communist re-education camps, trying to escape and be reunited with his family in the United States. Sensei Phong escaped on his eighteenth attempt and began to teach martial arts in the United States.

Today, Sensei Phong has numerous black belts in different forms of martial arts and has been inducted into the World Martial Arts Hall of Fame twice, once for Aikido and once for his overall contributions to martial arts. The International Tenshinkai Aikido Federation has grown and has impacted martial arts students in the United States, Vietnam, France, England, Canada and the Netherlands. His Dojo's in Orange County have a positive impact on the community, teaching children and young adults the martial arts and giving back to the community.

If you would like more information, please visit http://www.tenshinkai.com/.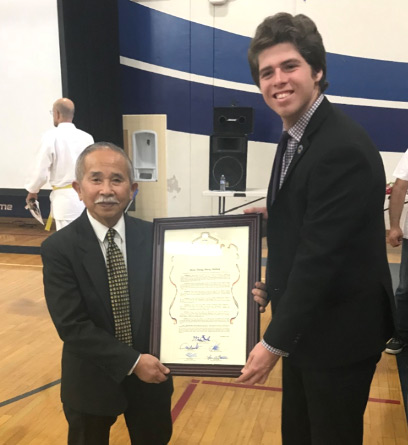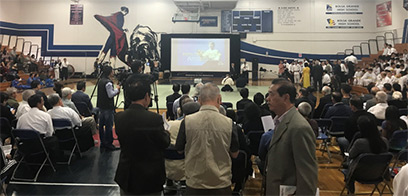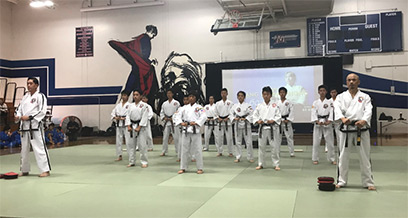 Celebration Education's Learning Bodega Opens in Santa Ana

Supervisor Do's office presented a certificate of recognition at The Learning Bodega's ribbon cutting ceremony this week. The Learning Bodega is part of Celebration Education, which offers home schooled children additional classes.

Celebration Education allows each child to take the lead in their learning experiences by providing rich learning opportunities in the form of an inspiring environment, access to interesting materials, varied classes, and plentiful field trips all tied together with exciting themes.

Celebration Education's Learning Bodega is located at 2020 E. 1st St., Ste 103, Santa An. You can learn more by visiting their website at www.celebrationeducation.com.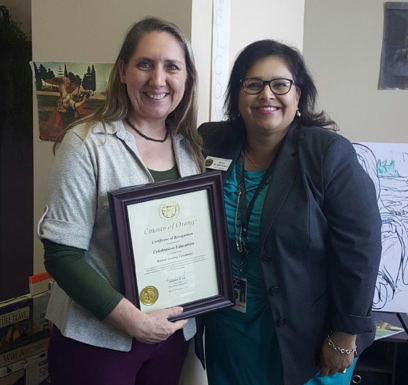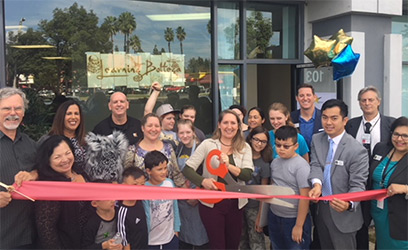 Join Walk4ALZ with Alzheimer's Orange County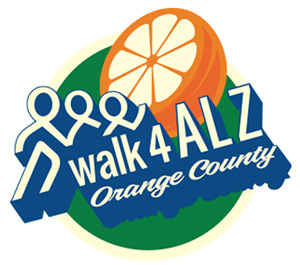 Join Alzheimer's Orange County for their Walk4ALZ event which raises funds for local research, programs, advocacy, and support services for those living with memory loss and their caregivers.

Walk4ALZ will be held at Angel Stadium, 2000 E Gene Autry Way, Anaheim, CA 92806. Registration begins at 7:30 AM while the opening ceremony will be held at 8:30 AM. The walk will start at 9:00 AM rain or shine.

You should plan to arrive early in order to register, park, and enjoy the vendor village. There is no cost to attend the walk. If you would like more information please visit www.alzoc.org/walk.



DISTRICT

STAFF
Chris Wangsaporn
Chief of Staff

Tara Campbell
Communications Director

Veronica Carpenter
Senior Policy Advisor

Ofelia Velarde-Garcia
Policy Advisor

Chris Gaarder
Policy Advisor

Manning Pham
Administrative Assistant

Joyce Rivero
Executive Secretary

Matt Haines
Field Representative



Stay Updated!