November 21, 2017
Volume 2

Issue 33

News and Updates

Donating Turkeys to the Orange County Rescue Mission

On Friday, Supervisor Andrew Do in partnership with Golden State Water Company donated turkeys to the Orange County Rescue Mission in Tustin. Orange County Rescue Mission President Jim Palmer was also there to help load the turkey delivery into their freezer at the mission.

The turkeys will be used for the Orange County Rescue Mission's annual Thanksgiving Dinner, which feeds over 660 homeless families and individuals across Orange County.

The OC Rescue Mission is currently accepting donations for the Thanksgiving Dinner and other charity efforts this holiday season. In addition, they are promoting 23 days of random act of kindness through their hashtag #OCRM23DaysOfThanks. To join the Orange County Rescue Mission in their 23 Days of Thanks or find out how you can donate, please visit the website at https://www.rescuemission.org/.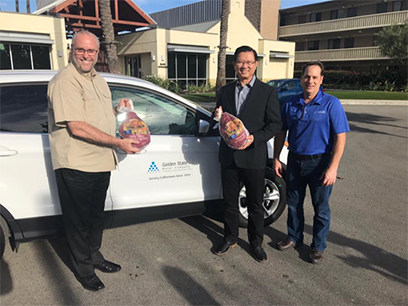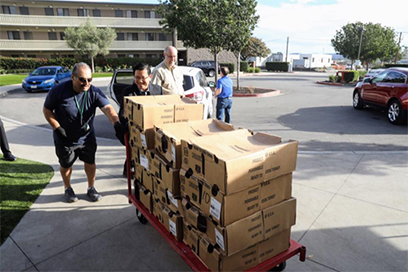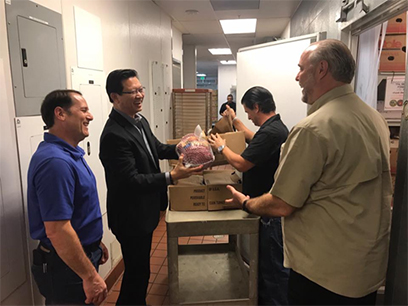 Flood Protection for West Orange County

Supervisor Andrew Do followed up on his recent Washington D.C. trip by taking Congressman Garret Graves, Chairman of the Subcommittee on Water Resources and Environment, on a helicopter tour of the Westminster and East Garden Grove flood protection project. This flood control project would eliminate $13 million annually in flood insurance premiums for our residents, protect flooding for over 120,000 residents and prevent the loss of 30,000 structures equaling $4 billion in property loss.

The flood control project has many impacts in the case of a flood. For one, traffic on the 405 freeway, which is the busiest freeway in the country, will be under construction in the next five to seven years. While we add four additional lanes and replace 18 bridges crossing over the 405, traffic will increase exponentially. Forty percent of all maritime commerce in the U.S. comes through the Los Angeles and Long Beach ports. The congested 405 freeway is a critical route for that commerce to travel south.

Two military bases of national significance would also be impacted because of flooding and the resulting gridlock. The Seal Beach ammunition depot and the Los Alamitos Army Reserve air base, which is where Air Force 1 landed when U.S. Presidents visited Southern California, would be jeopardized. Moreover, public safety would be negatively affected if the necessary precautions are not made because the area is flat, much like Houston, Texas, and because First District is heavily populated. These conditions would make it difficult to evacuate so many people in enough time.

Supervisor Do will continue to work with Congressman Graves to be proactive in protecting our residents, before a natural disaster, like a flood, happens to Orange County.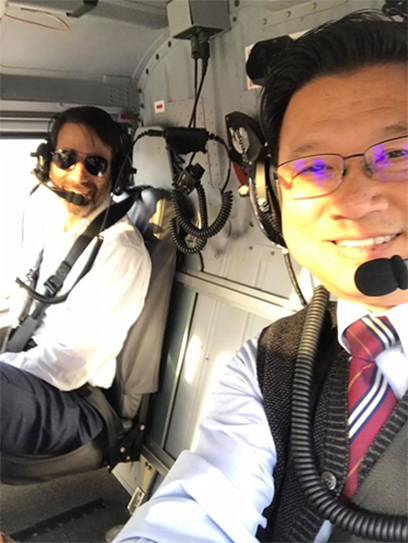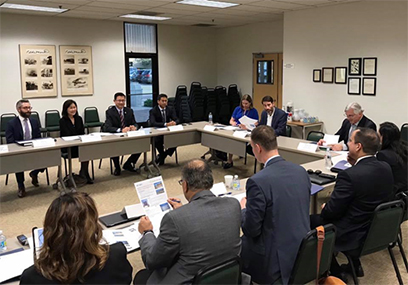 Family Volunteer Day to Help Our Seniors

On Saturday, Supervisor Do volunteered at the Community Action Partnership of Orange County's annual Family Volunteer Day at their Garden Grove location.

This year over 30,000 boxes of food were assembled by volunteers to provide vulnerable seniors across Orange County with nutritionally balanced meals during the holiday season.

Supervisor Do addressed the volunteers sharing the need for involvement in philanthropic efforts and the importance of giving back to the community.

If you would like to know more about the Community Action Partnership of Orange County and their other efforts to help those in need, please visit their website at http://www.capoc.org/.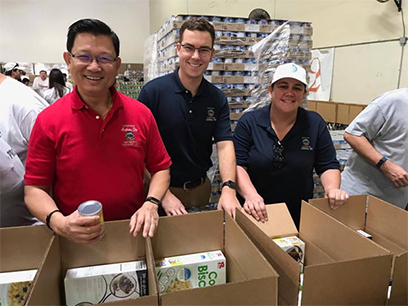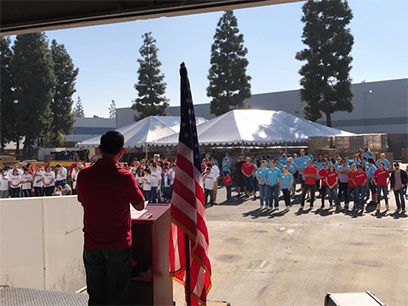 OCTA Sees Nearly 20% Increase in Bus Ridership in Areas of Improved Service

Bus ridership continues to improve in areas that the Orange County Transportation Authority has focussed efforts to improve service. These changes were implemented little over a year ago through the Bus 360 program.

Ridership is up 19.6 percent as of September in core areas of the county where service was improved. The Bus 360 program, which is the driver of these improvements, aims to provide targeted solutions to manage modern public transportation. Efforts to improve service include a mobile ticketing app, a free us pass pilot program at Santa Ana College for students, and many others. The uptick in ridership came despite national and regional trends that show that fewer people overall are taking public busses.

Supervisor Do serves on the Board of the Orange County Transportation Authority and has been an advocate for improving bus service for Central Orange County residents.

If you would like to know more about the OC Bus 360 program visit their website at http://blog.octa.net/bus.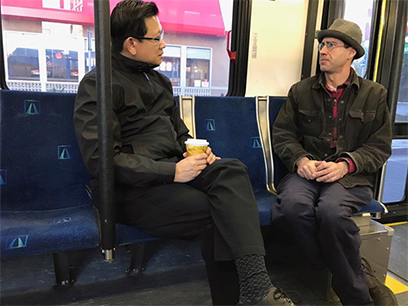 DISTRICT

STAFF
Chris Wangsaporn
Chief of Staff

Tara Campbell
Communications Director

Veronica Carpenter
Senior Policy Advisor

Ofelia Velarde-Garcia
Policy Advisor

Chris Gaarder
Policy Advisor

Manning Pham
Administrative Assistant

Joyce Rivero
Executive Secretary

Matt Haines
Field Representative



Stay Updated!