November 28, 2017
Volume 2

Issue 34

News and Updates

Adding to the Thanksgiving Celebration

Last Wednesday, Supervisor Andrew Do partnered with Westminster Mayor Pro Tem Tyler Diep to hand out turkeys for the Thanksgiving holiday. The distribution was made possible by Orange Coast INFINITI who hosted the event at their dealership to give back to the community in the spirit of Thanksgiving.

In total, 100 turkeys were given out on a first-come, first-serve basis to local residents, ensuring families were able to have a turkey for their Thanksgiving Dinner the next day.

This comes on the heels of Supervisor Do partnering with Golden State Water Company to provide the Orange County Rescue Mission with a number of turkeys to be used in their annual Thanksgiving Dinner for homeless families and individuals.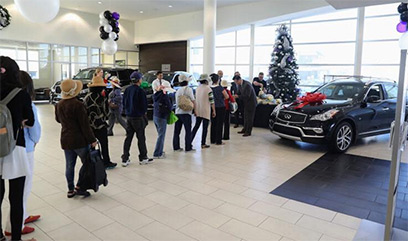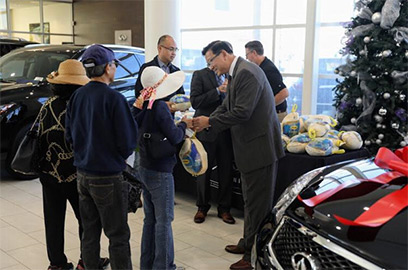 First Presbyterian Church in Santa Ana Celebrates 135 Years

The congregation of the First Presbyterian Church in Santa Ana hosted a luncheon in celebration of the church's 135th anniversary on Sunday, November 19th. Supervisor Andrew Do's office presented a certificate of recognition to Pastor Lance Allen in honor of the occasion.

This historic church was chartered in 1882 when Santa Ana was not an incorporated city and still part of Los Angeles County. There were no paved roads, no gas street lights, no public buildings of any kind—only a few blacksmith shops and a livery stable, a bank, a meeting hall, a general store, a stage coach stop, four churches and private homes for approximately seven hundred residents. The 135th anniversary celebration shows how far the group has come from an initial congregation of just 28 members.

The church has been increasing its local community services for residents such as their "laundry love" program, which provides free laundry services for those in need. They also host youth programs like a once-monthly ping-pong tournament and a music program that allows local teens to practice their music and arts in the church's basement.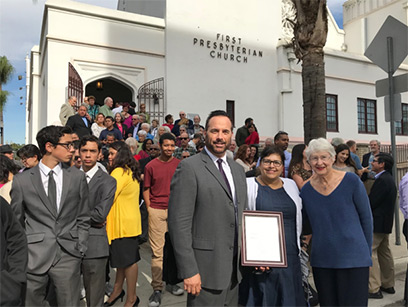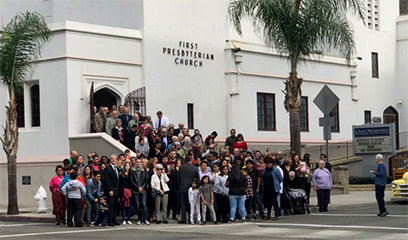 OCSD Looking to Reunite Bicycles with Rightful Owners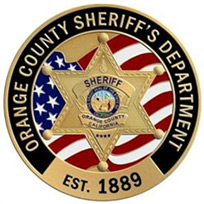 As members of the Orange County Sheriff's Department continue to process the bicycle parts and bicycles pulled from a flood control channel tunnel along the Santa Ana Riverbed, investigators are looking to reunite salvaged bicycles with their rightful owners.

Citizens who have lost a bike or believe theirs to be stolen may send a description of their bicycle, along with the serial number and police report number to lostbike@ocsd.org.

The Orange County Sheriff's Department will contact residents whose bicycles have been located and schedule reunification.

A total number of bicycles available for reunification is unknown, but crews will continue to process the evidence and determine which bicycles are salvageable.

CPR Kiosk Launch at John Wayne Airport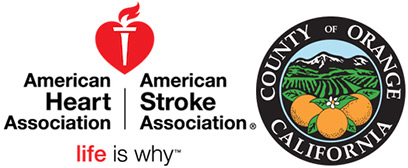 The County of Orange and the American Heart Association are unveiling the first Hands Only CPR Kiosk on the West Coast at John Wayne Airport on December 4, 2017. The unveiling begins at 10 a.m. at the Thomas F. Riley Terminal. The implementation of the CPR Kiosk will impact over 20,000 people, greatly reducing death rates due to cardiac arrests.

The general public will be able to access the kiosk and learn how to perform Hands Only CPR in 5 minutes. Each year, more than 350,000 cardiac arrests occur outside the hospital, and about 20 percent occur in public places such as airports. Hands-Only CPR has been shown to be as effective as conventional CPR for cardiac arrest when it occurs in public, and CPR can double or triple a victim's chance of survival. The interactive kiosks are designed to train large numbers of people on this simple, lifesaving technique.

For more information about hands only CPR, please visit http://www.heart.org/HEARTORG/.



DISTRICT

STAFF
Chris Wangsaporn
Chief of Staff

Tara Campbell
Communications Director

Veronica Carpenter
Senior Policy Advisor

Ofelia Velarde-Garcia
Policy Advisor

Chris Gaarder
Policy Advisor

Manning Pham
Administrative Assistant

Joyce Rivero
Executive Secretary

Matt Haines
Field Representative



Stay Updated!