December 12, 2017
Volume 2

Issue 36

News and Updates

HUD Assistant Deputy Secretary Tours OC Homeless Shelters

On Wednesday, Supervisor Andrew Do hosted a tour of Orange County's homeless shelters for the U.S. Department of Housing & Urban Development Assistant Deputy Secretary Ralph Gaines. This was in follow up to Supervisor's Washington D.C advocacy trip last month, where he met with officials and elected representatives to discuss issues pertinent to Orange County.

The tour showcased the Courtyard Transitional Center in Santa Ana and Bridges at Kraemer Place in Anaheim, each being the first shelter of their kind in Orange County. Both of these facilities were opened within the last two years as part of the County's response to the growing homelessness crisis facing southern California. These facilities were the first that Assistant Deputy Secretary Gaines had seen with wraparound and linked services like mental health services, housing navigation, public health nurses and employment opportunities.

This is the second of many meetings to come to continue working together on finding solutions to homelessness in Orange County.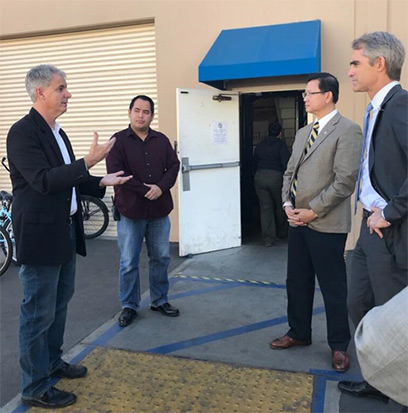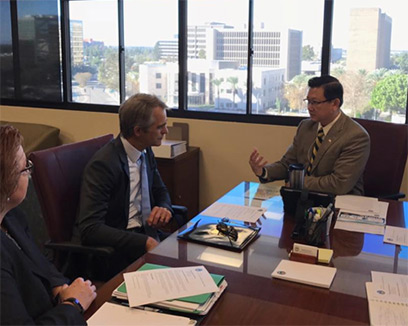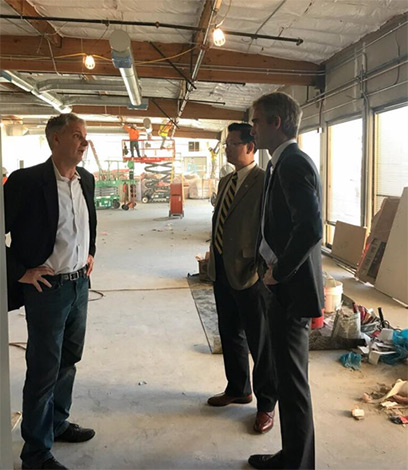 Supervisor Do's Holiday Open House

Join Supervisor Andrew Do and the First District staff for our Holiday Open House this Thursday, December 14 from 2 - 4p.m. The open house will be held at the First District office on the 5th floor of the Hall of Administration, 333 W. Santa Ana Boulevard, Santa Ana, CA 92701.

Please bring a new, unwrapped gift for children aged newborn to 18 years of age for Operation Santa Claus. Operation Santa Claus gives these donated gifts to our foster care youth and children in need in Orange County. Gifts are needed for all ages especially for toddlers and teens. Buying a gift for a needy child or adult brings back the true meaning of the holidays.

The offices of Chairwoman Michelle Steel, Supervisor Todd Spitzer, and Supervisor Lisa Bartlett will also open their offices for a holiday reception. Visit each office for delicious refreshments and festive conversation.

RSVP for the reception with Joyce Rivero by email at Joyce.Rivero@ocgov.com or by calling (714) 834-3110.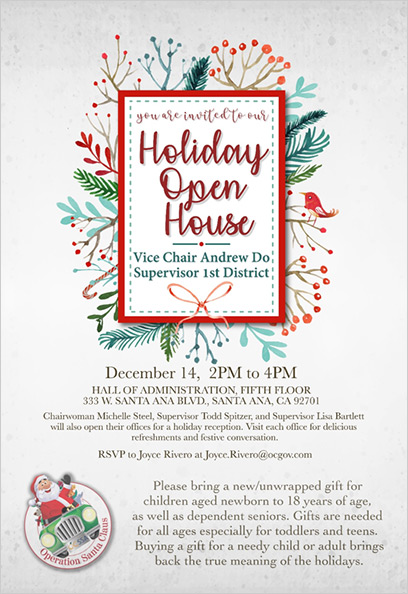 Breakfast with Santa

Supervisor Andrew Do's office has partnered with the Cambodian Family Community Center for the 3rd annual Community Breakfast with Santa. The breakfast will be held from 9 a.m. - 12 p.m. at the Cambodian Family's building located at 1626 E. 4th Street, Santa Ana, CA 92701.

Come out and enjoy a delicious free breakfast and activities for the kids. Afterwards, kids take pictures with Santa, get a present, and more!

Space is limited, so RSVP by December 13 to secure your spot at this free community event. Please contact Jesus Martinez at (714) 571-1966 ext. 107 or Sophia Soberon at (714) 571-1966 ext. 307 to RSVP or with any questions. We hope to see you there!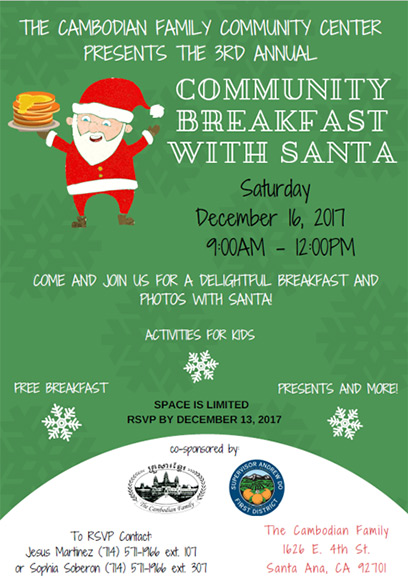 Grand Openings in the First District

Kumon of Garden Grove-West

A new Kumon Math and Reading Center held its grand opening on Thursday in West Garden Grove. Supervisor Andrew Do's office presented a certificate of recognition to congratulate the new business.

Kumon specializes in individualized afterschool tutoring services in math and reading subjects. Their newest location in Garden Grove is located at the Eastgate Shopping Center on Chapman Avenue and Valley View Street. For more information visit their website here.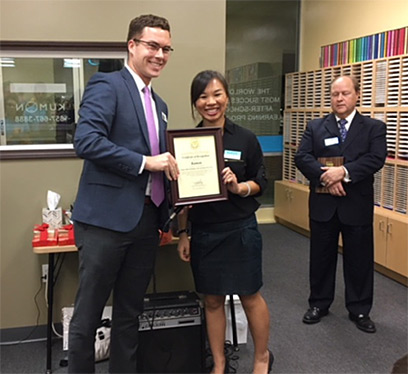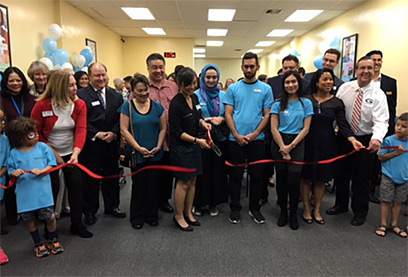 ALDI – Westminster

The grocery store chain ALDI opened a new location on Thursday morning in Westminster. This follows the grand opening of another ALDI location in Santa Ana just last week. Supervisor Andrew Do's present a certificate of recognition and gave them a warm welcome to the district.

Aldi, short for Albrecht Discount, is a grocery store chain that claims it can save shoppers up to 50% on their grocery bill! Check out Westminster's newest grocery store located at 13900 Goldenwest St. Westminster, CA 92683. For more information visit their website here.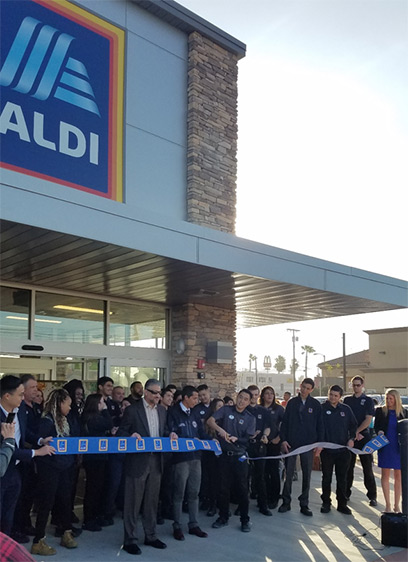 DISTRICT

STAFF
Chris Wangsaporn
Chief of Staff

Veronica Carpenter
Deputy Chief of Staff

Tara Campbell
Communications Director

Ofelia Velarde-Garcia
Policy Advisor

Chris Gaarder
Policy Advisor

Manning Pham
Administrative Assistant

Joyce Rivero
Executive Secretary

Matt Haines
Field Representative



Stay Updated!