December 19, 2017
Volume 2

Issue 37

News and Updates

Supervisor Do Sponsors Community Breakfast with Santa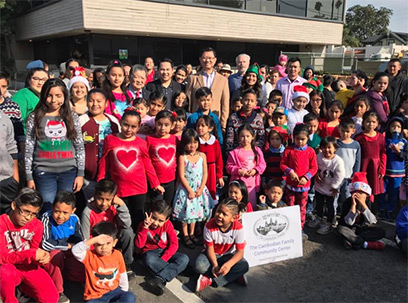 Supervisor Do sponsored with The Cambodian Family the 3rd Annual Community Breakfast with Santa at the Cambodian Family Community Center this past Saturday.

Supervisor Do's sponsorship of the breakfast allowed for hundreds of low-income children in Santa Ana and Central Orange County get a gift this Christmas.

The Cambodian Family is an organization that helps immigrant families of all backgrounds overcome cultural barriers in their new home by offering programs that aid them in finding jobs, healthcare, and youth education, among many other services. The center serves nearly 5,000 members of the community every year.

It was great to see the smiles and joyful memories these toys and activities brought these children and families for the holidays.

Santa Anita Neighborhood Night of Peace

Supervisor Do joined the Santa Anita Neighborhood this weekend for their first annual Night of Peace. Felipe Guerrero and Martha Calderon from the Santa Anita community hosted the event where over 200 kids had the opportunity to get their faces painted, enjoy animal balloons, receive a toy and talk to Santa.

Santa Ana Councilman Juan Villegas joined in the celebration as well as Corporal Luis Barragan and Swat Officer Daek who brought a SWAT truck for the kids to check out. The Orange County Fire Authority also had an engine there for the kids to sit in and take pictures with. Thank you to 7-Eleven for providing all the food for this great event for our community.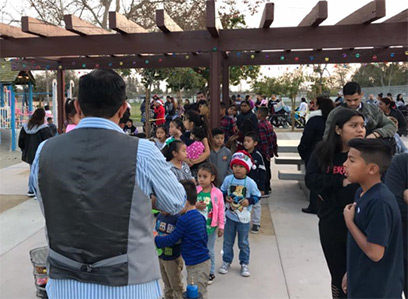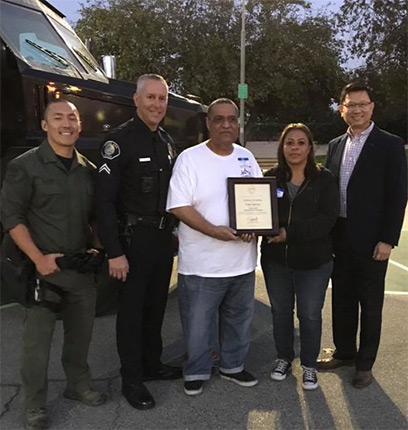 1,000 Coats Donated to the Homeless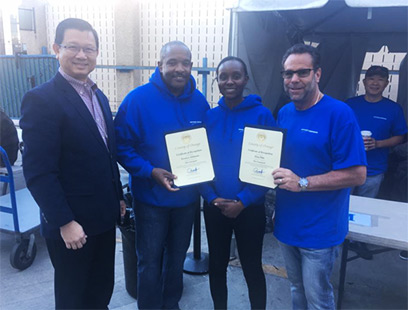 Terence Johnson and his daughter Elisa Pitts, in partnership with Northrop Grumman Corporation, donated 1,000 coast to the homeless in Orange County.

Johnson, Pitts and Northrop Grumman have made been doing this outreach for the past few years. Last year, they distributed 800 coats to homeless who lined up at the Courtyard Transitional Center in Santa Ana. This year, they topped their donation with 1,000 coats!

Supervisor Do recognized these individuals for their generosity and kindness to those experiencing homelessness. Their service has truly had a profound impact on those most in need in our County.

Remembering Most Reverend Dominic Luong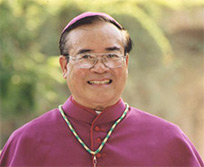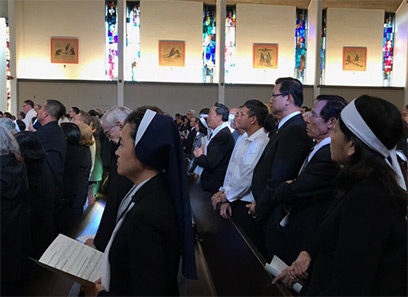 Last week, Supervisor Do adjourned the Board of Supervisors meeting in honor of Most Reverend Dominic Mai Luong, the first Vietnamese-born Roman Catholic bishop in the United States. Supervisor Do joined hundreds at the funeral service in Orange honoring the life of Luong.

As a young seminarian, Luong was sent to the United States in 1956 to continue his education; and because of political instability in his country he could not return to Vietnam.

After the fall of Saigon in 1975, Luong was instrumental in helping the many Vietnamese refugees coming to the United States get acclimated to their new home.

In 2003, Luong was appointed auxiliary bishop of the Diocese of Orange, which is home to the largest Vietnamese population outside of Vietnam. He retired in 2015, but remained active as bishop emeritus based at St. Bonaventure Church in Huntington Beach.

Luong established the Vietnamese Catholic Center in Santa Ana and was the first Vietnamese priest to be named vicar of charities for Catholic Charities Orange County.

His service and the profound impact he had on our community will always be remembered.

Toys for Operation Santa Clause

Thank you to everyone who came to our Holiday Open House this past week and donated new, unwrapped toys for Operation Santa Claus!

Your donations have made the holidays merrier for our foster youth and disadvantaged children in Orange County.

Operation Santa Claus is Orange County's official County holiday toy drive. Last year this program distributed over 39,000 toys and gifts, bringing joy and a message of hope to our most vulnerable children in Orange County who might otherwise have gone without. This would not be possible without the generosity and collaborative effort of County of Orange employees, churches, businesses, and individuals in the community who play an important role in collecting toys.



DISTRICT

STAFF
Chris Wangsaporn
Chief of Staff

Veronica Carpenter
Deputy Chief of Staff

Tara Campbell
Communications Director

Ofelia Velarde-Garcia
Policy Advisor

Chris Gaarder
Policy Advisor

Manning Pham
Administrative Assistant

Joyce Rivero
Executive Secretary

Matt Haines
Field Representative



Stay Updated!