March 6, 2018
Volume 3

Issue 10

News and Updates

Orange County's Comprehensive Response to Homelessness

Last week, Chairman Andrew Do hosted a press conference on the recent purchase of what will become Orange County's first publicly-owned mental health facility. He was joined by the County's Director of Care Coordination Susan Price, the Director of the Orange County Health Care Agency Richard Sanchez, Orange County Chief Executive Officer Frank Kim, Chair of the OC Mental Health Board Michaell Silva Rose, and former Mayor of Santa Ana and a board member of Mind OC Dan Young.

In 24 months, the County of Orange will open the new $26 million dollar treatment center for people with mental illness and substance use disorder issues. The 44,556-square-foot facility will allow individuals to get help in one place – accessing emergency mental health crisis stabilization, drug abuse treatment, and long-term residential psychiatric care.

This comes after the County successfully motel-housed nearly 700 individuals from the Santa Ana Riverbed homeless encampment. Orange County has taken major steps as part of its comprehensive homeless response:
To view Chairman Andrew Do's past Homelessness Updates, click here.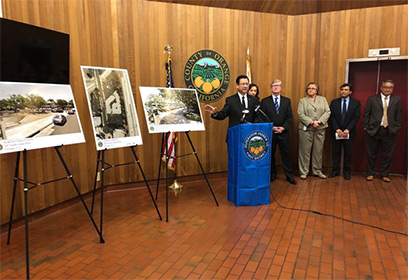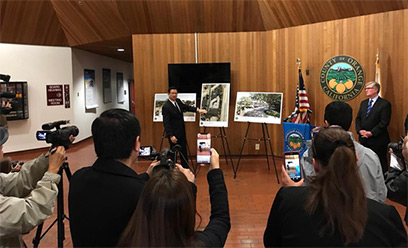 Chairman Do Sponsors Health Fair in Santa Ana

Representing the largest population of CalOptima recipients, Chairman Andrew Do championed CalOptima, our county organized health system, to conduct the most extensive member health needs assessment in the agency's 22-year history.

That assessment revealed areas in need of improvement. The results found that 41% didn't see a dentist because of cost, 25% didn't have or know of a dentist, 28% said it takes too long to get an appointment, among other findings.

In direct response, Chairman Do is partnering with the Tzu Chi Foundation to host a Health Fair in Santa Ana. Free services will be offered on a first-come-first-serve basis and include medical, dental, vision, and acupuncture.

The health fair will be held March 18, 2018, from 9:00 am to 2:00 pm at the Boys & Girls Club of Santa Ana located at 950 West Highland Street, Santa Ana CA, 92703.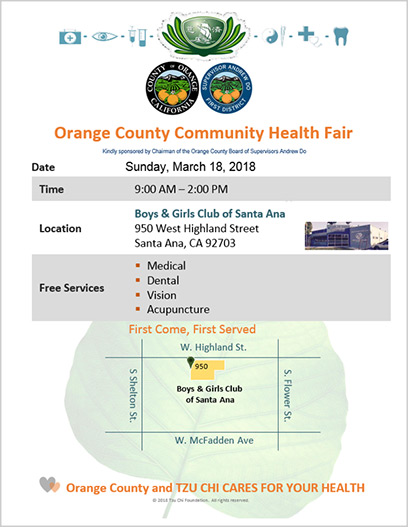 Read Across America Day

On Friday, Orange County students, along with the rest of the nation, celebrated National Read Across America Day. Friday also marked the 104th birthday of world-renowned children's book author, Dr. Seuss.

Chairman Andrew Do took the opportunity to visit schools in the district, encouraging students to make reading a priority and discuss how reading impacts lifelong learning. Dr. Seuss was a focus of the day as Chairman Do read some of the author's classic stories to classes at both Santiago Elementary School and Magnolia Science Academy. Teachers and Santa Ana School District officials wore signature Cat in the Hat attire.

To wrap up the visit, Chairman Do spoke to the 5th grade class at Magnolia Science Academy about his own relationship with reading when he and his family were forced to flee Vietnam at the height of the Vietnam War.

"Reading was always something that inspired me and helped me overcome difficult situations as a refugee. It offered me different perspectives of the world and opened up so many intellectual opportunities," said Chairman Do. "Once I was in the United States, my love for reading led me to pursue law, then to pursue public office. I wouldn't be in front of you today without a lifelong love for reading and the wealth of personal development that it offers."

For information about Read Across America and how to encourage more reading in your family, visit the website here.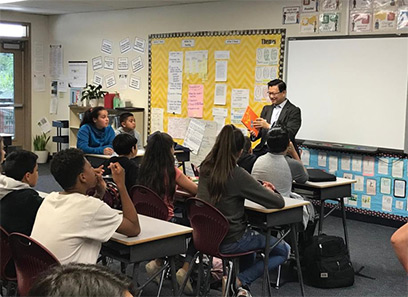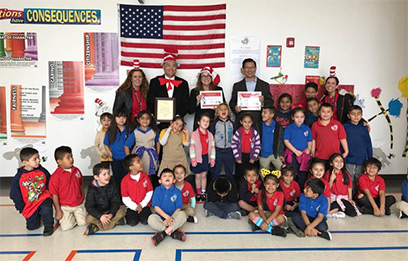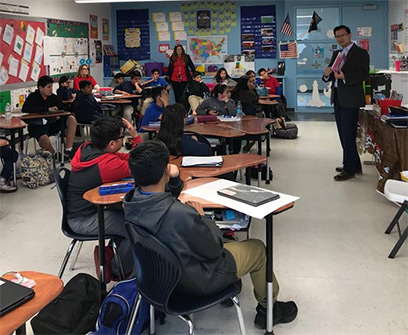 Orange County Opens New Animal Shelter

Orange County will be cutting the ribbon on their new 10-acre, $34.5 million OC Animal Care facility in Tustin.

The new facility, replacing the 1940s shelter in Orange, includes a two-story, approximately 30,000-square-foot main building, six stand-alone kennel buildings, multiple dog play yards, a "catio" (secured outdoor play area for cats), a barnyard and a "rabbitat" (rabbit housing area). The new OC Animal Care shelter will serve 14 contract cities and unincorporated County areas.

A family-friendly grand opening is scheduled for March 24, when members of the public will be invited to explore the new shelter campus, participate in fun activities and become familiar with the new OC Animal Care facility.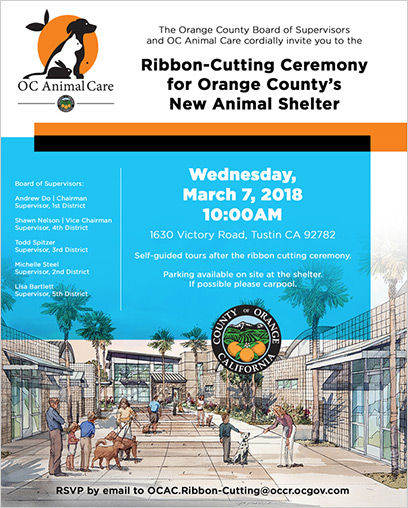 DISTRICT

STAFF
Chris Wangsaporn
Chief of Staff

Veronica Carpenter
Deputy Chief of Staff

Tara Campbell
Communications Director

Ofelia Velarde-Garcia
Policy Advisor

Chris Gaarder
Policy Advisor

Manning Pham
Administrative Assistant

Joyce Rivero
Executive Secretary

Matt Haines
Communications Specialist



Stay Updated!