March 13, 2018
Volume 3

Issue 11

News and Updates

Orange County Unveils New Animal Shelter

On Wednesday, the County of Orange officially unveiled the recently completed animal shelter in the City of Tustin.

The new 10-acre OC Animal Care Shelter is equipped with indoor/outdoor kennels, larger cat kennels, surgery suites, multiple play yards, an exotic animal area, an enhanced community room, climate controlled buildings, and much more. This facility replaces the old OC Animal Care Shelter in Orange that was constructed in the early 1940's. The new facility will offer refuge and care for over 19,000 animals annually and foster the human-animal bond, promote safety and education in our community and be a fun place to visit, adopt and volunteer.

This project came to fruition due to the hard work of County staff, especially OC Animal Care Director Dr. Jennifer Hawkins, OC Community Resources, and OC Public Works. In addition community volunteer clad in light blue shirts collectively put in over 10,000 hours of service to ensure that animals were safe and well taken care of.

A family-friendly grand opening is scheduled for March 24, when members of the public will be invited to explore the new shelter campus and participate in fun activities. Members of the public will have the opportunity to adopt animals from the new OC Animal Care facility beginning March 25.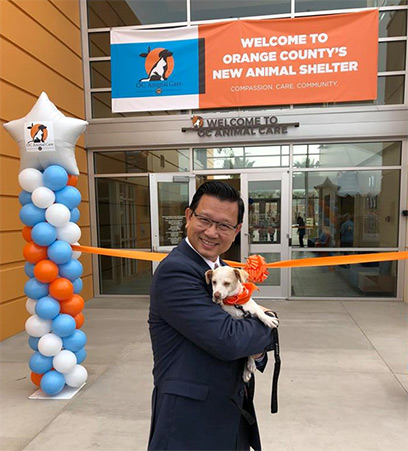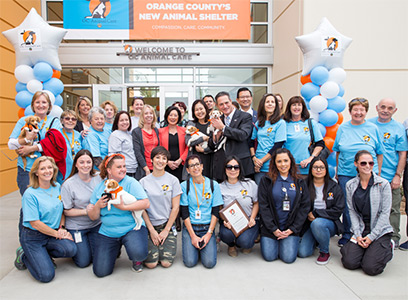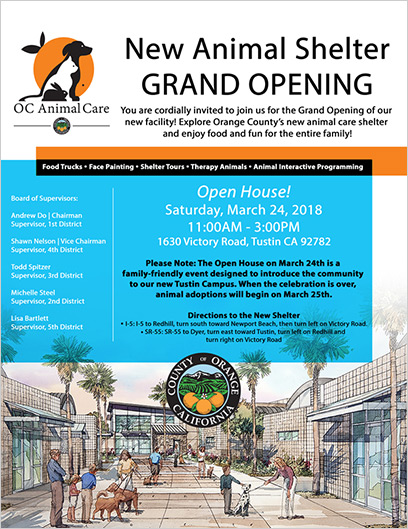 Chairman Andrew Do Hosts Real Estate Fraud Town Hall

Saturday, Chairman Andrew Do hosted a public safety town hall, attended by over 100 community members, to inform residents of the dangers of real estate fraud and offer tips from local experts on how to avoid becoming a victim. This is the second in an ongoing series of town halls aimed at helping the Vietnamese community stay informed on recent criminal practices.

Chairman Do was joined by Orange County District Attorney Tony Rackauckas and Westminster Mayor Pro Tem Tyler Diep to discuss topics of real estate fraud such as its warning signs, how to report it, and how to protect yourself and your property.

After the presentation, the panel took questions from the audience on more specific matters related to real estate fraud. Find out what to look for, how to protect yourself and how you can report it here.

For additional resources related to real estate fraud, please call:

Orange County District Attorney, Economic Crimes Unit - (714) 834-3600


Orange County District Attorney, Consumer Fraud Unit - (714) 834-6553


State of California, Department of Real Estate - (213) 620-2072


Orange County Consumer Fraud Hotline - (714) 347-8706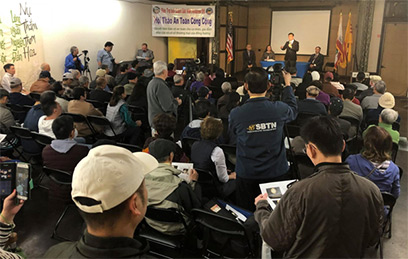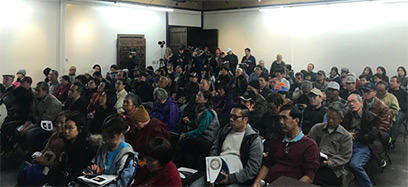 Santa Ana Little League Opening Day

Chairman Andrew Do threw the first pitch at Opening Day for the North East Santa Ana Little League (NESALL) on Saturday. Despite unfavorable weather conditions, the opening ceremony continued as planned with many in attendance sporting umbrellas and rain gear.

Chairman Do also presented NESALL President Dwayne Angebrandt and the governing board a certificate of recognition for the occasion. For more information on NESALL, visit their website here.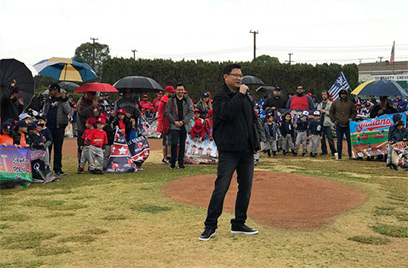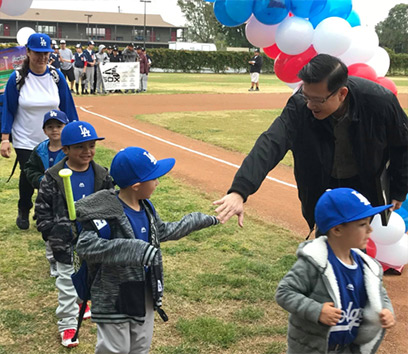 Kiwanis Club of Santa Ana Makes Chairman Do an Honorary Member

On Wednesday, Chairman Andrew Do spoke at a meeting of the Kiwanis Club of Santa Ana. The Kiwanis are a charitable organization who perform volunteer work focused on helping the youth of the community.

The Kiwanis Club of Santa Ana host events and raises money to develop programs that enhance the education, recreation and safety of children, young adults, and families in Santa Ana. Some of their programs include reading scholarships, speech and debate at local schools, the Barrier Free Park Picnic, the Handicap Bowling Tournament, and many more.

For more information, visit their Facebook page here.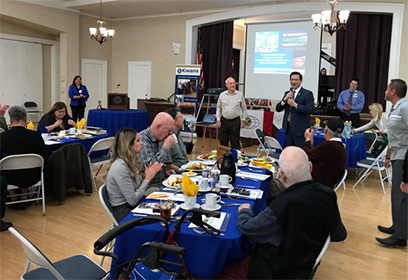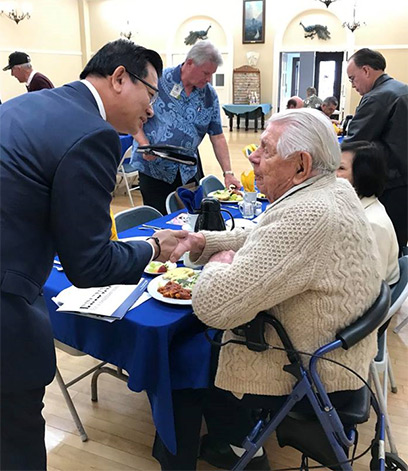 Chairman Do Sponsors Health Fair

Representing the largest population of CalOptima recipients, Chairman Andrew Do championed CalOptima, our county organized health system, to conduct the most extensive member health needs assessment in the agency's 22-year history.

That assessment revealed areas in need of improvement. The results found that 41% didn't see a dentist because of cost, 25% didn't have or know of a dentist, 28% said it takes too long to get an appointment, among other findings.

In direct response, Chairman Do is partnering with the Tzu Chi Foundation to host a Health Fair in Santa Ana. Free services will be offered on a first-come-first-serve basis and include medical, dental, vision, and acupuncture.

The health fair will be held March 18, 2018, from 9:00 am to 2:00 pm at the Boys & Girls Club of Santa Ana located at 950 West Highland Street, Santa Ana CA, 92703.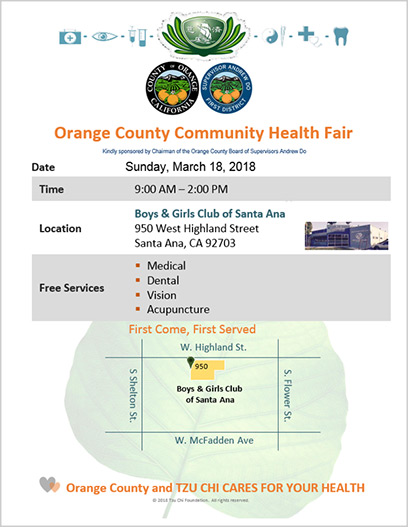 DISTRICT

STAFF
Chris Wangsaporn
Chief of Staff

Veronica Carpenter
Deputy Chief of Staff

Tara Campbell
Communications Director

Ofelia Velarde-Garcia
Policy Advisor

Chris Gaarder
Policy Advisor

Manning Pham
Administrative Assistant

Joyce Rivero
Executive Secretary

Matt Haines
Communications Specialist



Stay Updated!