March 20, 2018
Volume 3

Issue 12

News and Updates

Homelessness Update

On Monday, the Orange County Board of Supervisors directed staff to use $70.5 million of Mental Health Services Act funds for supportive housing and shelter for our homeless.

The Board also directed staff to enter into contract with American Family Housing for a 12-unit unrestricted site that can accommodate homeless couples.

In transitioning the Santa Ana Riverbed residents from motels to services, the Board approved three sites for emergency shelters. If the County exhausts all beds they currently have available, they will relocate these homeless individuals to these shelters.

The potential emergency shelter options include the "100-acre parcel" in Irvine, which is an approximately 108-acre complex adjacent to the Great Park, the site of the closed landfill previously located on Gothard Street in Huntington Beach, and the site of the old South County Courthouse in Laguna Niguel.

"Orange County is committed to moving forward in our efforts to address homelessness in a humane and fair way," said Supervisor Andrew Do, Chairman of the Orange County Board of Supervisors. "We have been moving forward without a single court order. This is us doing the right thing."

Chairman Do Sponsors Free Health Fair

On Sunday, Chairman Andrew Do's office sponsored a free Health Fair with the Tzu Chi Foundation at the Boys and Girls Club of Santa Ana.

Chairman Do sponsored the Health Fair in response to CalOptima's comprehensive member health needs assessment that revealed needs in the community for better access to healthcare.

"After conducting our health needs assessment of CalOptima recipients, we found that many of do not know where to go for certain medical services or do not have a doctor," said Chairman Do "We also discovered a need for medical services in languages other than English."

Sunday's Health Fair addressed some of those needs by having dozens of medical doctors, optometrists, dentists, and pharmacists provide free screenings and exams in one place. Translators were onsite to help with meeting the needs of the entire community regardless of language barriers.

The next two free Health fairs will be held by Tzu Chi on July 29th and November 4th.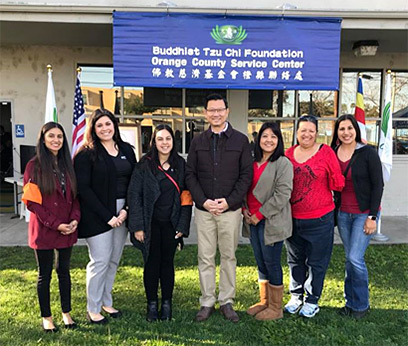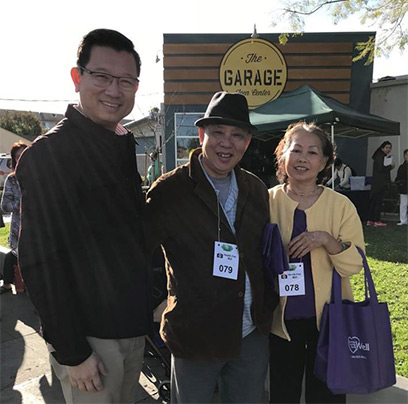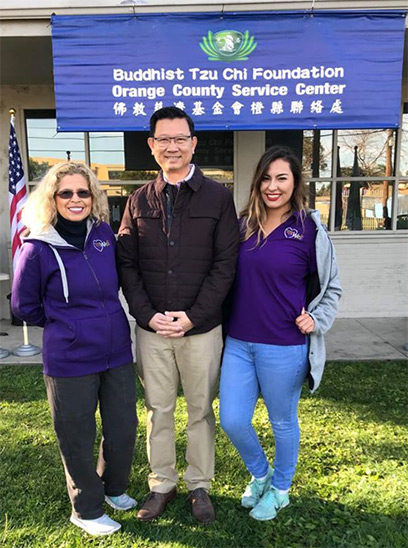 Job Fair this Thursday

On Thursday, March 22nd, Chairman Andrew Do's Office will host the 2018 Central Orange County Job Fair. If you or anyone you know is looking for employment, this is a wonderful opportunity to meet local employers and submit resumes in-person.

The event will take place at the Garden Grove Community Center from 9:00 AM to 1:00 PM. Admission is free along with parking and professional resume critiques. A priority registration table will be available for veterans.

A complete list of employers that will be joining us at the job fair can be found here. For more information please call (949) 341-8000 or visit http://www.oconestop.com/job-fairs.html.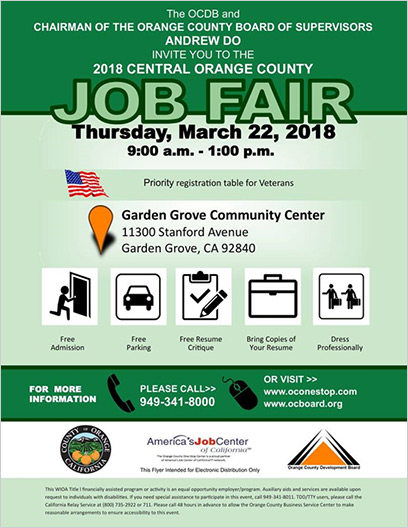 Chairman Do Tours SAUSD Technical Education Programs

On Thursday, Chairman Do visited Valley High School in Santa Ana to tour their career technical education classes covering subjects including automotive, healthcare, culinary arts, new media, engineering, and global business.

Valley High School partners with High School Inc. Foundation who funds these programs and provides internships for students via business partners. Completing these programs also provides industry certifications for students to help them in their long-term career development.

The school's culinary arts program has won national championships in 2012, 2013, 2014, and 2016, with their next competition coming up soon. Every program provides hands on training in addition to classroom education. These programs allow for career development in aspects of the workforce that may not be covered in depth in regular curriculum.

More information about these programs can be found at the Santa Ana Unified School District website here.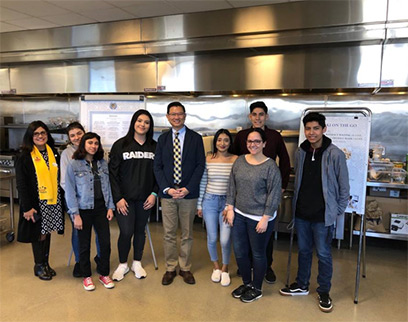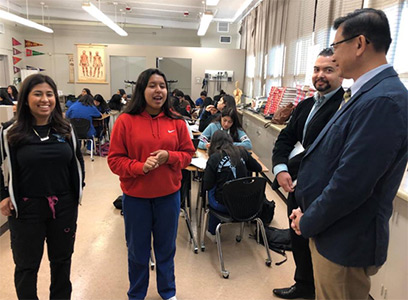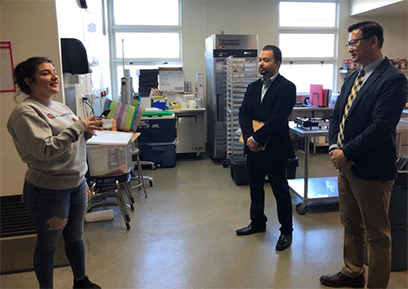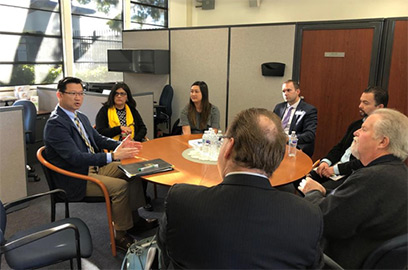 Construction Alert for Garden Grove

Orange County Public Works will be conducting its Rosalina Channel Rehabilitation Project from Monday, March 19 through Friday, April 27. The work will take place in the cities of Garden Grove and Stanton adjacent to Santa Rosalia Street, between Lampson Ave. and Chapman Ave. Issues with the channel to be addressed include a storm-damaged slope and invert. See the attached construction alert for more information on how it may impact you.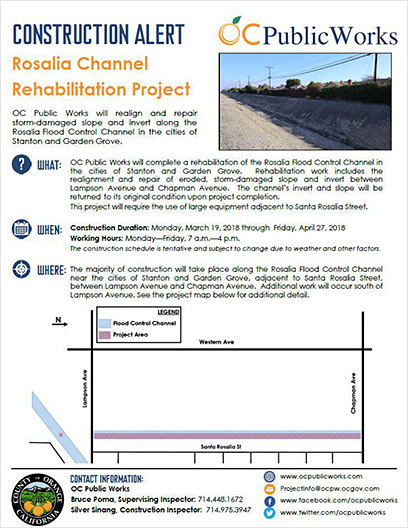 DISTRICT

STAFF
Chris Wangsaporn
Chief of Staff

Veronica Carpenter
Deputy Chief of Staff

Tara Campbell
Communications Director

Ofelia Velarde-Garcia
Policy Advisor

Chris Gaarder
Policy Advisor

Manning Pham
Administrative Assistant

Joyce Rivero
Executive Secretary

Matt Haines
Communications Specialist



Stay Updated!