April 3, 2018
Volume 3

Issue 14

News and Updates

Homelessness Update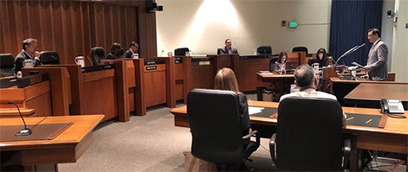 Chairman Andrew Do speaking before the Santa Ana City Council at their meeting on Friday.
On Friday, Chairman Do spoke before the Santa Ana City Council at their special meeting regarding homelessness to share that he stands with them in saying, "enough is enough."

Santa Ana is a compassionate community that takes care of people, but other cities can no longer take advantage of their generosity.

Santa Ana has supplied more shelter beds and units than any other city in the County. Santa Ana is home to the Courtyard, the County's first transitional shelter that provides beds for 450 people. Majority of those individuals in the Courtyard come from outside Santa Ana.

Santa Ana has done their part and it is time for the rest of the County to step up.

On Monday, Chairman Do held a special meeting of the Board of Supervisors to discuss a solution to homelessness. Only Chairman Do and Vice Chairman Shawn Nelson were in attendance, so there wasn't a quorum to allow for any votes or direction to be given.

Today, Judge Carter will host a status conference with the County and Orange County's 34 cities to discuss a plan for the homeless.

"Macchiato" Opens its Doors in Santa Ana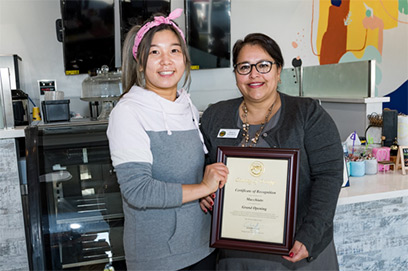 On Wednesday, the Asian-inspired coffee and teahouse Macchiato opened its first location in Orange County on 17th street next to Gold's Gym in Santa Ana. Chairman Andrew Do's office congratulated owner Jason Tsai and manager Paris Zhang with a certificate of recognition for the occasion.

Macchiato began as the dream of two coffee enthusiasts and has grown into a three-store chain. The new shop offers coffee, tea, snacks, waffles, Paninis, and a host of other café staples along with distinct flavor combinations like Japanese Matcha, Tiramisu, and Horchata. The colorful art combined with a relaxing, comfortable environment and delicious coffee makes Macchiato a unique experience.

For more information on this new local business, visit their Facebook page here.

Rosalina Flood Control Channel Rehabilitation Project Date Change

The planned start date for the Rosalina Flood Control Channel Rehabilitation Project in Garden Grove has changed due to weather delays. Construction will now begin on Monday, April 16, 2018 and continue through Friday, June 8, 2018.

OC Public works will notify residents and businesses located within close proximity to the project area. For more information on how their project may impact you, visit the OC Public Works website here.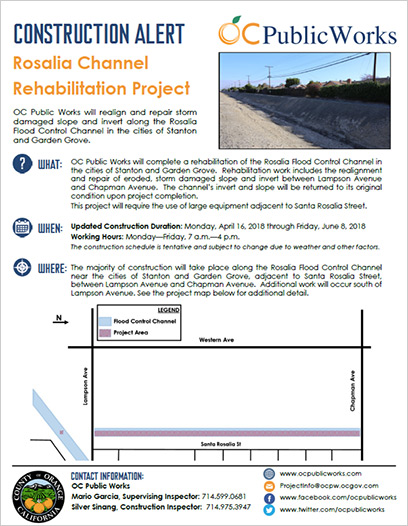 DISTRICT

STAFF
Chris Wangsaporn
Chief of Staff

Veronica Carpenter
Deputy Chief of Staff

Tara Campbell
Communications Director

Ofelia Velarde-Garcia
Policy Advisor

Chris Gaarder
Policy Advisor

Manning Pham
Administrative Assistant

Joyce Rivero
Executive Secretary

Matt Haines
Communications Specialist



Stay Updated!