June 12, 2018
Volume 3

Issue 24

News and Updates

California's Dangerous Trifecta: AB109, Prop. 57 and Prop. 47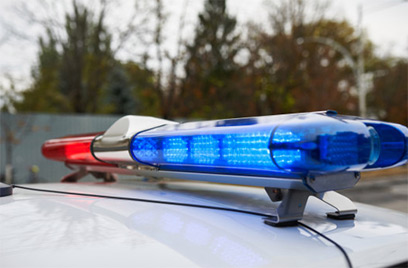 Chairman Andrew Do penned an op-ed in the Orange County Register this Sunday highlighting the negative impacts of the AB109, Prop. 57 and Prop. 47 on communities here in Orange County.

These criminal justice reforms have radically altered our state's approach to crime and punishment as well as exacerbated problems such as homelessness and the "Rehab Riviera". To combat the negative impacts, the Orange County Board of Supervisors doubled funding for local law enforcement agencies under the AB109 program at today's budget hearing.

Orange County has also joined in support of The Reducing Crime and Keeping California Safe Act, a statewide initiative currently in circulation that would reform the state's parole system to stop the early release of violent felons and close the loophole on violent offenses.

To read more about what can be done to bring common-sense reforms to California's wayward criminal justice system, read Chairman Do's op-ed here.

Housing Projects Addressing Homelessness

At today's meeting, the Orange County Board of Supervisors took significant actions in addressing homelessness: expediting 11 housing projects of 451 units for homeless, unveiling funding strategy to develop 2,700 housing units and declaring a Homeless Shelter Crisis, paving the way to receive $15.5 million in state Emergency Homelessness Aid Block Grant funding. The Board of Supervisors is continuing its momentum in creating realistic solutions for issues of homelessness.

A Commitment to Action: 11 Housing Projects Expedited

The County will expedite 11 housing projects with $13 million of the $70.5 million MHSA allocation. Projects are spread across the County creating 451 housing units.

2,700 Unit Housing Funding Strategy Unveiled

The County's 2017 Point-In-Time Count revealed 2,584 unsheltered homeless in Orange County. Therefore, the Board unveiled a funding strategy to produce 2,700 units of permanent supportive housing for people experiencing homelessness.

The County will advise and assist its partners on how to best leverage and match various federal, state and local funding sources to produce the housing needed. Housing preference will be given to homeless persons who meet specific eligibility requirements.

Shelter Crisis Declared to Secure State Funds

In order for the County of Orange to be eligible for state Emergency Homeless Aid block grant funds, it was required to declare a shelter crisis and demonstrate city-county coordination. These funds are meant to support the construction or operation of emergency shelters, rapid rehousing, housing vouchers, and other activities. The County is expected to receive approximately $15.5 million from the State. On top of this, the two cities within Orange County with populations over 330,000, Santa Ana and Anaheim, will receive their own separate allocations totaling approximately $9.9 million.

Grants for Mental Health Services


CalOptima is offering $14.4 million in grants for programs or services in one of the following eight areas:

Adult mental health services
Mental health/socialization services for older adults
Mental health/developmental services for children
Nutrition education and fitness program for children
Medi-Cal benefits education and outreach
Primary care services and social determinants of health programs
Adult dental services
Children's dental services
Further details about the CalOptima grants and how your organization can apply click here. All responses are due no later than July 9, 2018.

Project Vietnam Foundation Spring Picnic

Sunday, the Project Vietnam Foundation held their first annual Spring Picnic to celebrate the dedication and support of their volunteers, donors, supporters, and all those involved with the organization.

The Project Vietnam Foundation is a nonprofit humanitarian organization working to create sustainable pediatric healthcare in Vietnam, while providing free healthcare and aid to impoverished rural areas across the country. This organization has its roots in the International Medical Assistance Program of the American Academy of Pediatrics (AAP), which started providing assistance to Vietnam in 1996. As the program grew over the years, AAP member Dr. Quynh Kieu realized a dedicated organization was needed in order to meet demand for services, so the Project Vietnam Foundation was established in 2007.

Chairman Andrew Do shared in their commitment to providing quality healthcare to our community and spoke regarding issues of children's mental health and suicide. Suicide is the leading cause of death among adolescents aged 15–19 years. If you are concerned about a loved one and are unsure of how to assess the situation, you can call a crisis assessment team at (866) 830-6011 and they will assess and evaluate the individual experiencing a psychiatric emergency, including threats to harm themselves, others or gravely disabled.

To learn more about the Project Vietnam Foundation, visit their Facebook page here.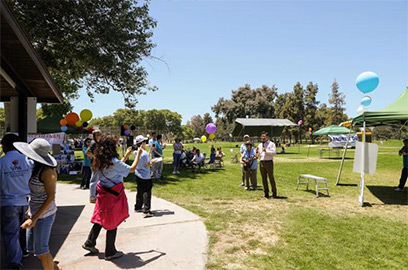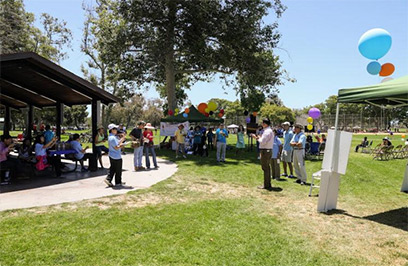 Chairman Do on Dr. Drew

On Friday, Chairman Andrew Do spoke with Dr. Drew and Lauren on Dr. Drew Midday Live to discuss Orange County's ongoing homelessness issue and the County's opposition to a proposed mobile needle exchange program. The interview also covered recent actions in Laguna Beach by the ACLU and changes made at the city homeless shelter.

After being denied a local permit by the City of Santa Ana, the Orange County Needle Exchange Program is seeking to exploit a loophole in state law that would allow a mobile unit to evade local city restrictions. The program, which plans to operate in a different city each day of the week, will give away 20 syringes in addition to the number of needles turned in. If the state grants the permit, Chairman Andrew Do has asked the county's attorneys for a plan to fight the needle giveaway in court.

For more on this story, listen to Chairman Do's interview with Dr. Drew here.



DISTRICT

STAFF
Chris Wangsaporn
Chief of Staff

Veronica Carpenter
Deputy Chief of Staff

Tara Campbell
Communications Director

Ofelia Velarde-Garcia
Policy Advisor

Chris Gaarder
Policy Advisor

Manning Pham
Administrative Assistant

Joyce Rivero
Executive Secretary

Matt Haines
Communications Specialist



Stay Updated!