June 19, 2018
Volume 3

Issue 25

News and Updates

Progress on Homelessness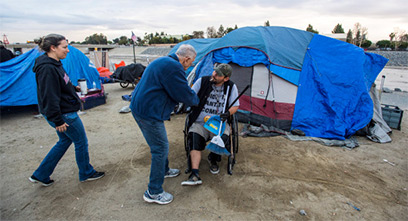 On Wednesday, Chairman Andrew Do joined officials from across Orange County and its 34 cities at a federal court status conference with District Judge David O. Carter to discuss ongoing efforts to address homelessness.

Chairman Do reported on recent actions taken by the County to meet the needs of those experiencing homelessness. The Board of Supervisors expedited 11 housing projects using $13 million of the $70.5 million in Mental Health Services Act (MHSA) funds that were earmarked for housing back in March. This alone will create over 450 new units of housing, 99 of which will be supported with MHSA and Special Needs Housing Project funds. In addition, the County approved a plan to develop 2,700 new units of permanent supportive housing was unveiled. It was also identified that another 2,700 units of affordable housing are needed to address the regional housing shortage. More details regarding this plan plus the locations of the 11 expedited projects can be found here. 

Cities also came with possible new shelter sites that will be able to house 700 people. The specific locations of these sites were not disclosed outside of private talks with Judge Carter.

Orange County is committed to creating a collaborative environment to work with cities in addressing issues of homelessness. A regional issue of this magnitude requires regional solutions from all stakeholders.

Orange County Transportation Authority Passes Balanced Budget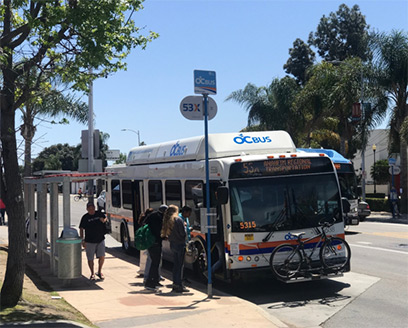 On Monday, June 11, Chairman Do along and the other Orange County Transportation Authority (OCTA) Board of Directors approved a balanced budget of more than $1.3 billion. Funding included allocations for the I-405 project and the OC Streetcar, which will continue to improve connectivity of Orange County transportation systems. This budget allows for the OCTA to maintain long-term sustainable transportation solutions for the entire County.

Funding allocations for the budget include:

$290 million for bus operations
$286 million for freeway improvements
$171 million for streets and roads improvements
$101 million for rail services and capital improvements.
For more details on the OCTA budget, see the press release here and budget information here.

County Seeking Innovative Practices in Mental Health Care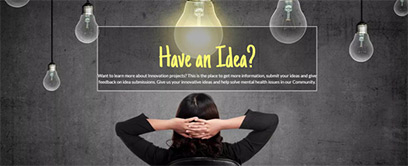 Orange County Health Care Agency's Behavioral Health Services is seeking innovative projects and new practices in Mental Health Care.

The Innovation Idea Generation website allows you to submit a project idea for review and consideration. Anyone in the community can submit ideas and all submissions will be posted for feedback on the Community Forum page.

Steps to Take

Submit an Innovative Idea:

Watch the Innovation video
Complete the Project Idea form
Submit the idea form for review
After submitting an idea:
Check for idea feedback on the Community Forum page
Use the blog forma to respond to comments and feedback
Visit the Innovation Idea Generation website at www.ocmhsa.com to learn more about:

Mental Health Services Act
Innovation project requirements
Current and past projects
Upcoming events
For questions or contact, email OCInnovations@ochca.com

Sunday Morning Homelessness Update from Chairman Do on AM 870 The Answer


On Sunday, Chairman Andrew Do was a guest on AM 870 The Answer's radio show Sunday Morning Newsmakers hosted by Larry Marino to discuss progress made in addressing issues of homelessness in Orange County.

Chairman Do touched on Orange County's history of homelessness, especially in the Civic Center in Santa Ana. The County relocated those residing on the Santa Ana Riverbed and the Civic Center earlier this year, linking them to supportive services and shelter options.

Recent actions by the County, such as the expediting of 11 housing projects and the creation of a plan to develop 2,700 permanent supportive housing units, continue this momentum. At a federal court hearing regarding the homeless crisis on Wednesday, three cities also revealed plans to create new emergency shelter, totaling 700 beds.

To listen to Chairman Do's full interview discussing these topics in more detail, visit the link here and select "Segment 1"

Local Asian and Pacific Islander Students Receive $50,000 in Scholarships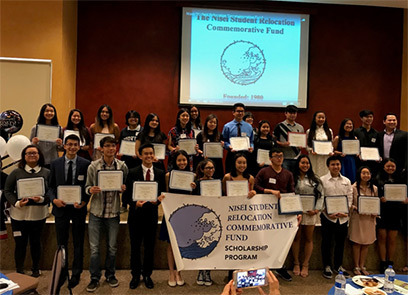 On Saturday, the Cambodian Family Foundation and the Orange County Asian and Pacific Islander Community Alliance hosted a Scholarship Award Ceremony at the Delhi Center in Santa Ana. Over $50,000 in scholarships were funded entirely by the Nisei Relocation Commemorative Fund.

Each year, the Nisei Fund picks a different state to distribute scholarship funds in and contacts local nonprofit organizations to identify qualified recipients. This year, Orange County was chosen and scholarships were given to 30 local youth.

The Nisei fund was started 38 years ago by two Nisei, second generation Japanese Americans, in the aftermath of the Japanese internment during World War II. Since then, their focus has expanded to include all Asian and Pacific Islanders. To date the fund has distributed over $1 million dollars in scholarship monies to deserving students across the nation.

Chairman Andrew Do's office recognized the scholarship recipients and thanked the Nisei Relocation Commemorative Fund for giving the opportunity for these young adults to continue their education.

For more information on this program, visit their website here.



DISTRICT

STAFF
Chris Wangsaporn
Chief of Staff

Veronica Carpenter
Deputy Chief of Staff

Tara Campbell
Communications Director

Ofelia Velarde-Garcia
Policy Advisor

Chris Gaarder
Policy Advisor

Manning Pham
Administrative Assistant

Joyce Rivero
Executive Secretary

Matt Haines
Communications Specialist



Stay Updated!